For our latest installment of Essentials, we speak with Grammy-nominated artist ZHU, the producer and singer behind the dancefloor classics "Faded" and "Working For It." The genre-defying artist currently joins the progressive house supergroup Swedish House Mafia on their Paradise Again tour and is fresh off the release of a new Musical Chairs Mixtape Vol. 1 mixtape which looks to remind fans of a more physical era when kids would rip songs off the radio. Having built his signature sound and character out of anonymity in the earlier parts of his career, wishing to be judged by his music alone, ZHU now looks to be more open and involved with the community.
His last studio album, Dreamland, was released last summer featuring artists such as Tinashe, Yuna, Channel Tres, 24kGoldn and KOTA The Friend. The songs were played at his EDC Las Vegas 2022 performance in which he hosted a fashion show on a specially-constructed runway. The show previewed his upcoming NIGHTDAY label, which was designed in collaboration with Irish fashion designer Emmy Slattery and references his breakout The Nightday EP. Whether it be his BLACKLIZT events in Joshua Tree, music videos, festival sets, or virtual performances, ZHU consistently delivers stunning audio-visual experiences drawing from a broad range of influences, with high fashion and rave being recurring themes.
Join us below as ZHU speaks on setting up musical chairs at his concerts, shares his thoughts on the evolution of dance music, and offers a first look at his upcoming NIGHTDAY collection and MCMVI merchandise.
NIGHTDAY Nappa Leather Duffel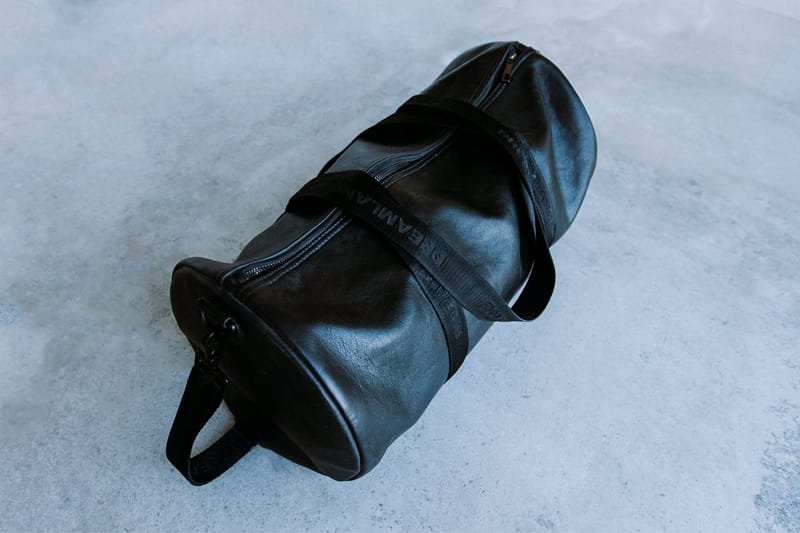 This is an early prototype of a fashion line I'm launching next year in 2023 that's not merch but rather more elevated rave wear. It's a very different approach and it's going to be part of the Fall/Winter 2023 collection of the brand that we're launching next year called NIGHTDAY which is inspired by the first EP that I put out. For me, it's my way of building towards a YEEZY but in electronic music. We currently put out merch, but it doesn't quite get to that level.
MCMVI Blue Cassette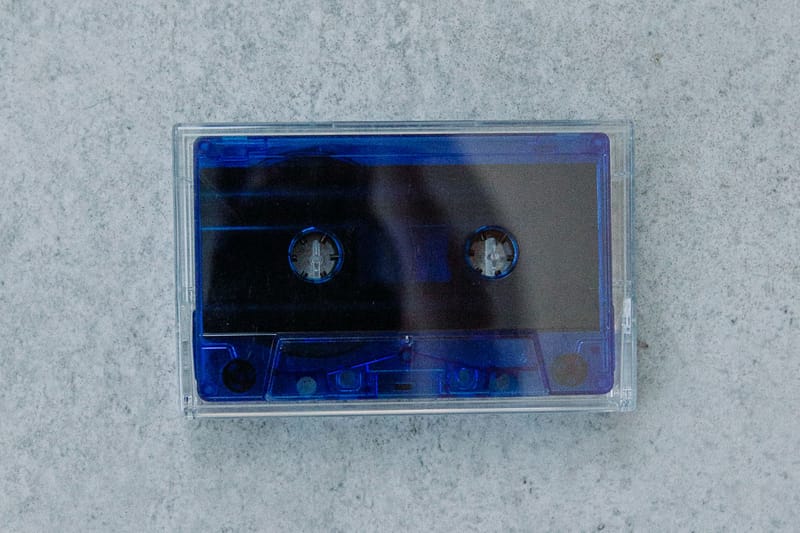 My first cassette was the SLIM SHADY LP, and I ripped it from a local FM Radio Station Wild 94.9 off of boombox since I wasn't buying music cassettes when I was in middle school. Everybody was just making mixtapes and things back then, and Musical Chairs Mixtape Vol 1. calls back to those times.
Small Black Chair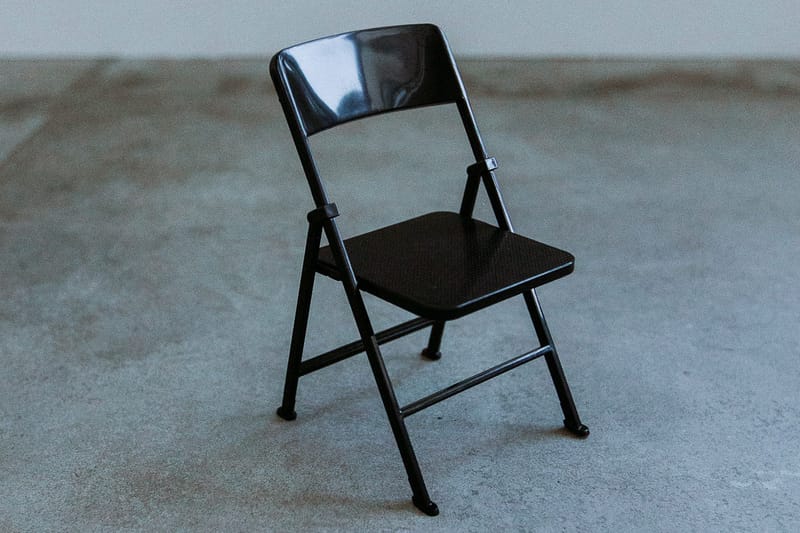 We've been getting some fans to play musical chairs at the concerts. I used to always rip music on the cassette when I was a kid and we don't really trade music that way and approach it like that anymore, so it's a bit nostalgic for me. That era happened to be the same time when musical chairs was a game that a lot of people played as a child, including me.
Custom Cassette Levi's 501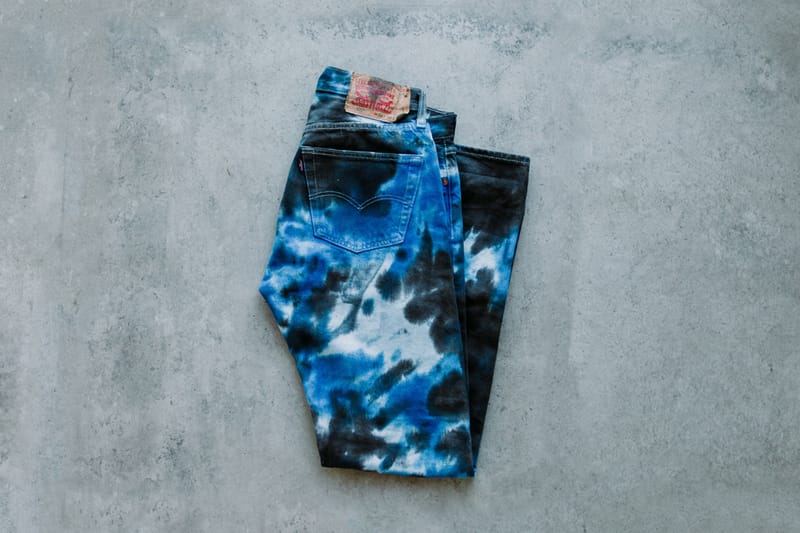 These 501s are customs and hand-dyed. For our upcoming merch, we're doing everything piece by piece. There's going to be a variety of fabrics we're doing the dye on including waffle, cage-knit, button-down shirts, and it's kind of in a different colorway than I've dabbled in before. I've been doing some cassette mixtapes lately, and I've been into fashion for a minute, so we've been playing around with a lot of tie-dye techniques in merch to try to elevate a bit for rave-inspired pieces. To be a bit more in the club and also in streetwear.
What was the inspiration behind Musical Chairs Mixtape Vol. 1 and for setting up musical chairs at your concerts?
Right now I've been taking a very mixtape approach with everything as I'm working on the next project. It was more of a spontaneous gift for the fans because I want to have it come out without any expectation, try some different sounds, and do tapes the way a lot of people used to do it. I had a lot of music and I started playing snippets of it at this one photoshoot earlier in the year with some models. I just ran with [musical chairs] live and fans liked it so I've been doing a bit of that at some of the shows to kind of show love to the fans.
How does it feel being back on stage again?

It's good. Right now I'm on tour with Swedish House Mafia so they've been big OG's in the game for me and I think getting back into these arenas gives me a little extra perspective on how big the sounds are. I think a year and a half ago, me, Steve [Angello], and Sebastian [Ingrosso] were in the studio making a record. We stayed in touch and earlier this year they had plans to do a world tour and asked if I could do a couple of days with them. It kind of turned into 8,9, 10 days so it's been cool seeing them take their approach into these rooms.
You're often known for your all-black fits. How would you describe your current aesthetic and what can people expect from your NIGHTDAY collection?
I'm into functional futuristic things so obviously leather and neoprene and good quality silhouettes. I'm very inspired by Rick Owens stuff, Boris Bidjan Saberi, Amiri, and Yohji Yamamoto. We have a lot of reflective and grey pieces, things that you might find in the Matrix and Blade that fits the aesthetic of electronic music also. For me, silhouettes, cuts, and fabrics are very important. In the NIGHTDAY collection, I'm focused on making sure quality isn't forgotten and I'm not going to be trying to make a bunch of logo-facing hoodies and tees. It's going to be a very minimalist and quality-focused approach.
I feel like typically, vintage band and hip-hop merch is done way better than that of quote-on-quote electronic music so it's sweet to see you looking to elevate. We actually recently spoke to Shane Gonzales and he taps into rave wear as well.
For me, it all started with DJing, and in the culture that I exist in, people never really took fashion as seriously as in the hip-hop world. I think even with Shane, Rick and Virgil, hip-hop really took them, but a lot of kids are dance fans and they're wearing things that were created by influencers from genres like hip-hop — rocking BAPE, Supreme, The Off-White™, and Palace — not necessarily from electronic music pioneers which is cool but I want to create something that's part of the scene I exist in right now.
What do you think of the recent shift towards dance music and electronic production, with artists like Drake and Beyonce recently putting out full-length dance albums?
I think fundamentally everyone is influenced by the club and is trying to make music for people to dance to. The electronic music scene is generally, historically very European and influenced by festival culture. When I grew up a lot of Asians were raving and into trance music but it wasn't a mainstream thing, so I think a lot of people listen to it but there aren't a lot of superstars, shift makers, and impacters in the way that hip-hop does. Because of that, I think it just feels more niche but I think the fan base is huge. When you go to these festivals, the dance stages are massive and there are plenty of people. The Ibizas, Berlins, and even Miamis, it's full of culture.
We've seen you work with everyone from Tame Impala and Tchami to KOTA The Friend and 24kGoldn in your latest Dreamland album. How did these pair-ups come about? 
It was natural. I grew up listening to a lot of different types of music you know, from hip-hop to alternative rock, and when I got a bit older, some psych rock. For me, the medium stems from electronic music but I'm a fan of all types from indie to psych to trap. To kind of keep me on my toes, I've been making interesting stuff I want to make.
What do you have coming up?
November we're doing two days at Red Rocks and that's going to be beautiful to close out the year. The last time I did it, it was at peak pandemic right when everything was closing so it wasn't full capacity. Now it's going to be all full and I think it's going to be a really dope show. Hayden James and SIDEPIECE will also be there. We're also shooting a music video this weekend for this song, "I Wonder" and that's going to come out in the next couple of months or so as well. I want to build, and before I wasn't super engaged because I was kind of anonymous, but now I'm a lot more open so I think it's very positive for the dance community and for the Asian community too.
Source: Read Full Article