For the latest installment of Essentials, we caught up with psychotherapist, sneaker addict, and founder of MENTL.SESH, Liz Beecroft.
Based in New York City, Beecroft has a knack for combining jazzed-up outfits and an enduring love for Crocs with her day job as a licensed therapist specializing in working with athletes, creatives, millennials and Gen Z. It's hard to knock her dedication to sneaker and streetwear culture: to date, she's collaborated with the likes of Nike, LeBron James' UNKNWN, Staple Pigeon, and Moleskine on limited-edition releases that place mental health front and center in an industry where it's normally brushed under the carpet.
To juggle these two very different sides to her life, Beecroft can't go a day without the Predator Triton 500 SE gaming laptop. Featuring the 12th Gen Intel® Core™ i9 processor, the Predator Triton 500 SE can deliver up to 28% faster gaming than the previous mobile gaming leader in the market; while content creators can enjoy up to 43% higher performance in 3D rendering over the last generation of gaming laptops. Broad memory support is also available for DDR5/LPDDR5 and DDR4/LPDDR4 modules up to 4800 MT/s—a first in the industry for H-series mobile processors.
Take a glimpse at Beecroft's must-have items in her day-to-day as she cycles between coaching clients and expressing her unique style at home and on the street.
Predator Triton 500 SE Laptop
1 of 2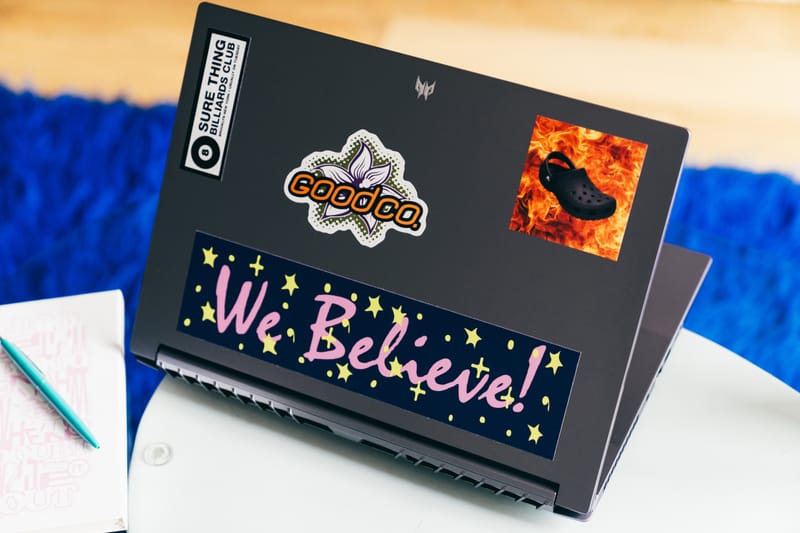 2 of 2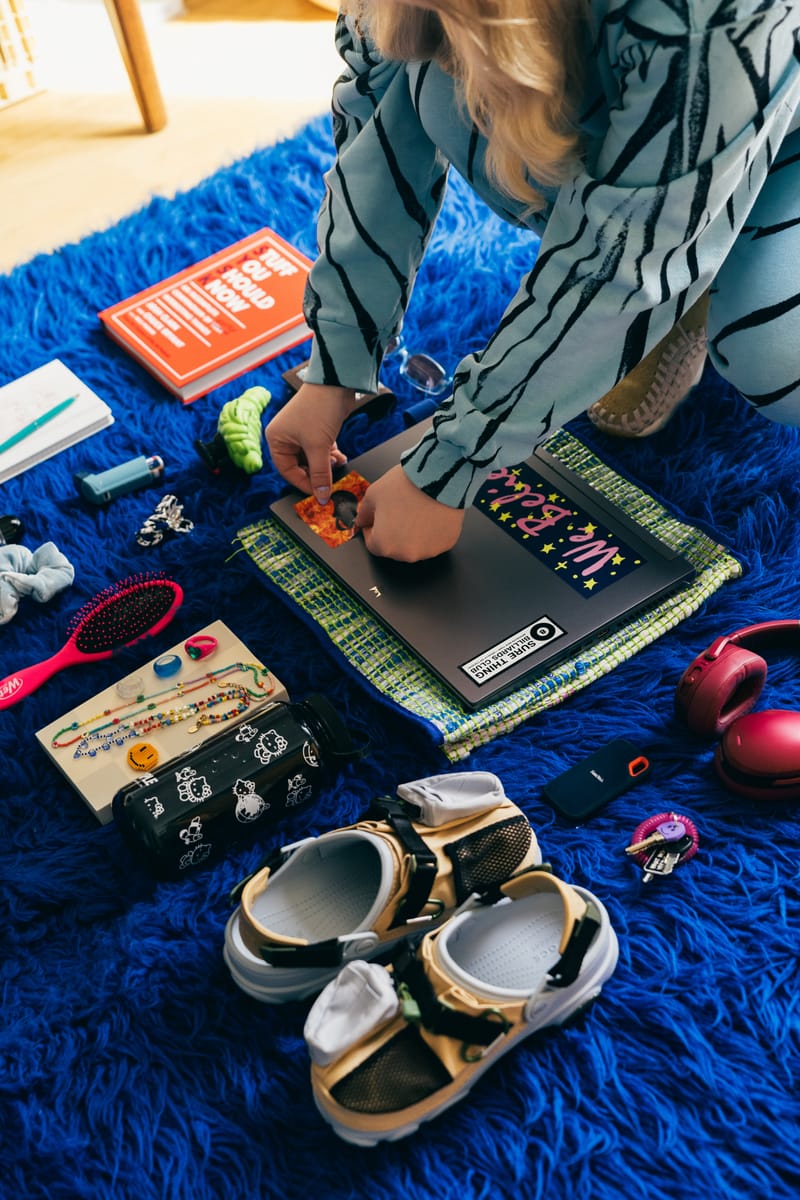 My schedule is often jam-packed, which means I'm constantly hopping from place to place quite a bit. Having a laptop that is lightweight and can easily come with me from place to place is super important because of the convenience. I like the sleek, clean aesthetic of the Predator Triton 500 SE—the all-metal exterior styling is serious enough for workplace environments, plus it's easy to travel with since the thinnest point is just 19.9mm wide. I'm putting stickers on it today because it's a way to express yourself too without saying anything!
Crocs
Comfort is key, especially when I'm always on the go. I'm often travelling from my home into my office or to shoots, meetings, events and dinners. I like to stay cosy and Crocs are my sure-fire way to get a fit off and be comfortable in the process.
MENTL.SESH x Staple Pigeon Stress Ball
1 of 2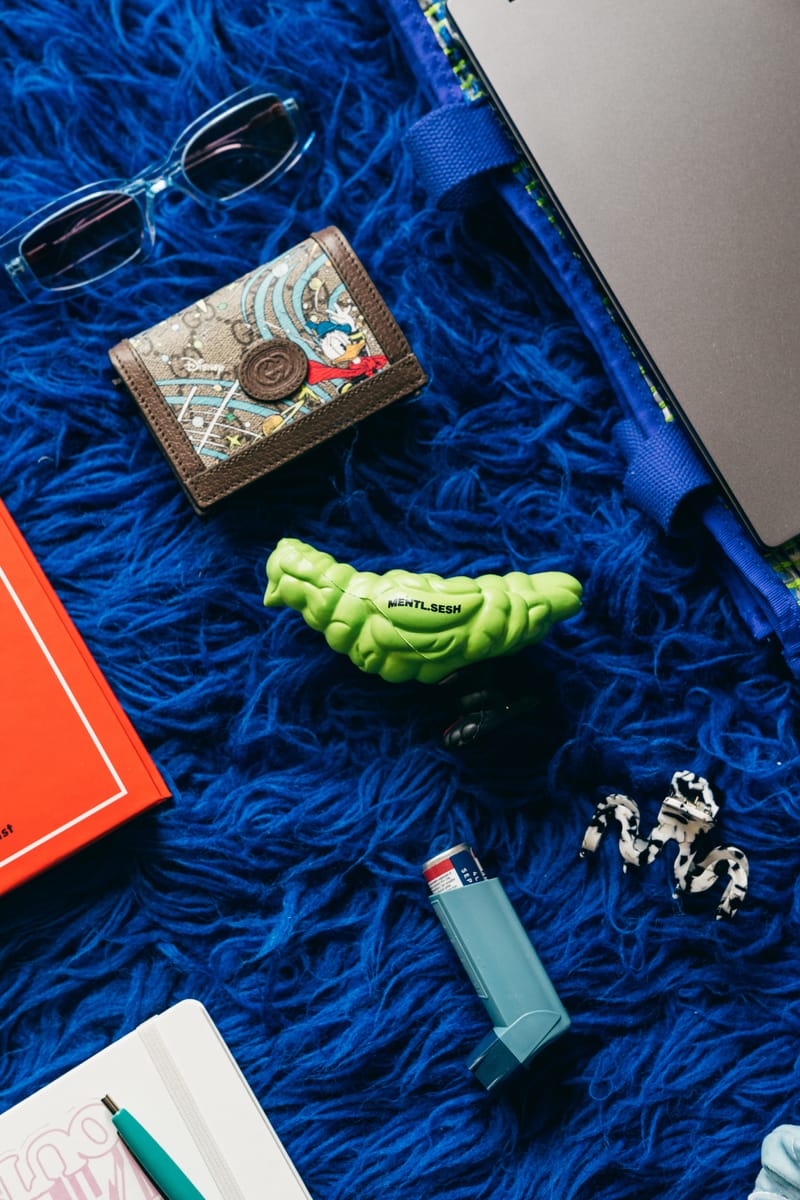 2 of 2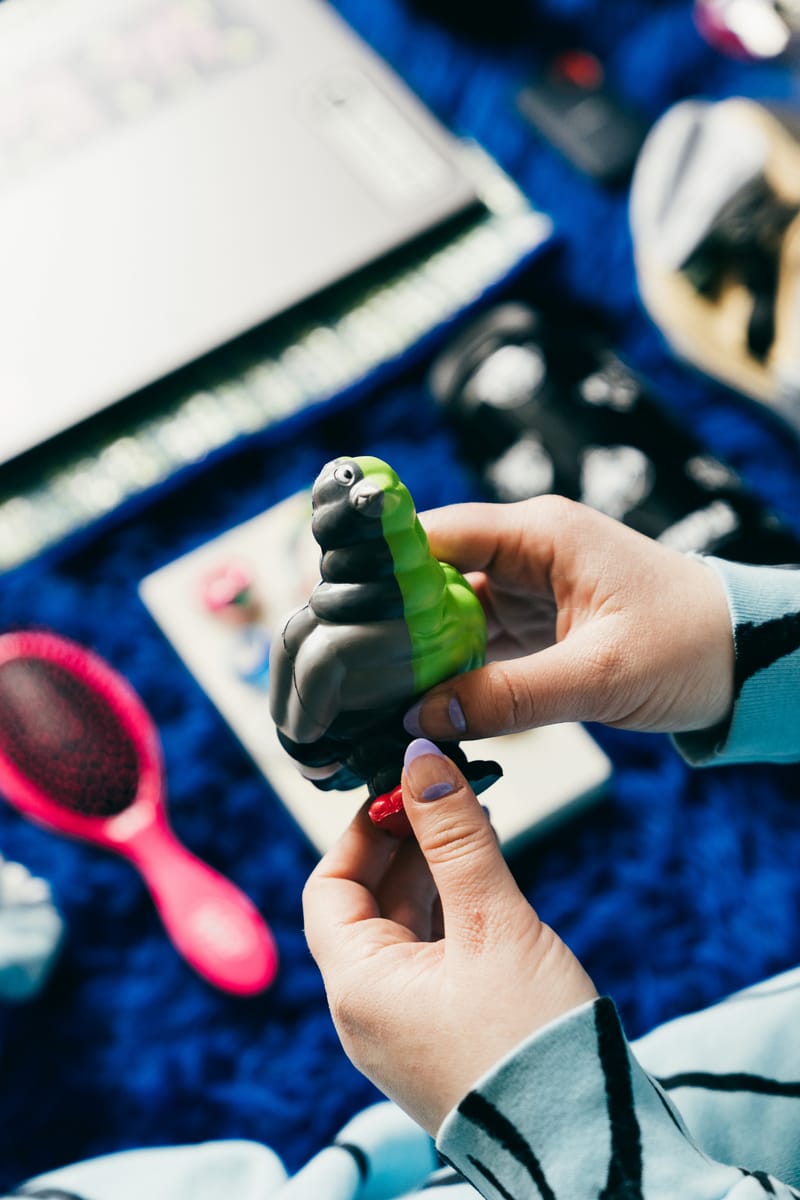 This is a tool that's small and easy to carry but can be helpful when I'm in need to let out my emotions in a physical way. Stress balls are helpful in relieving tension and this one in specific is a conversation starter.
aNYbag
1 of 2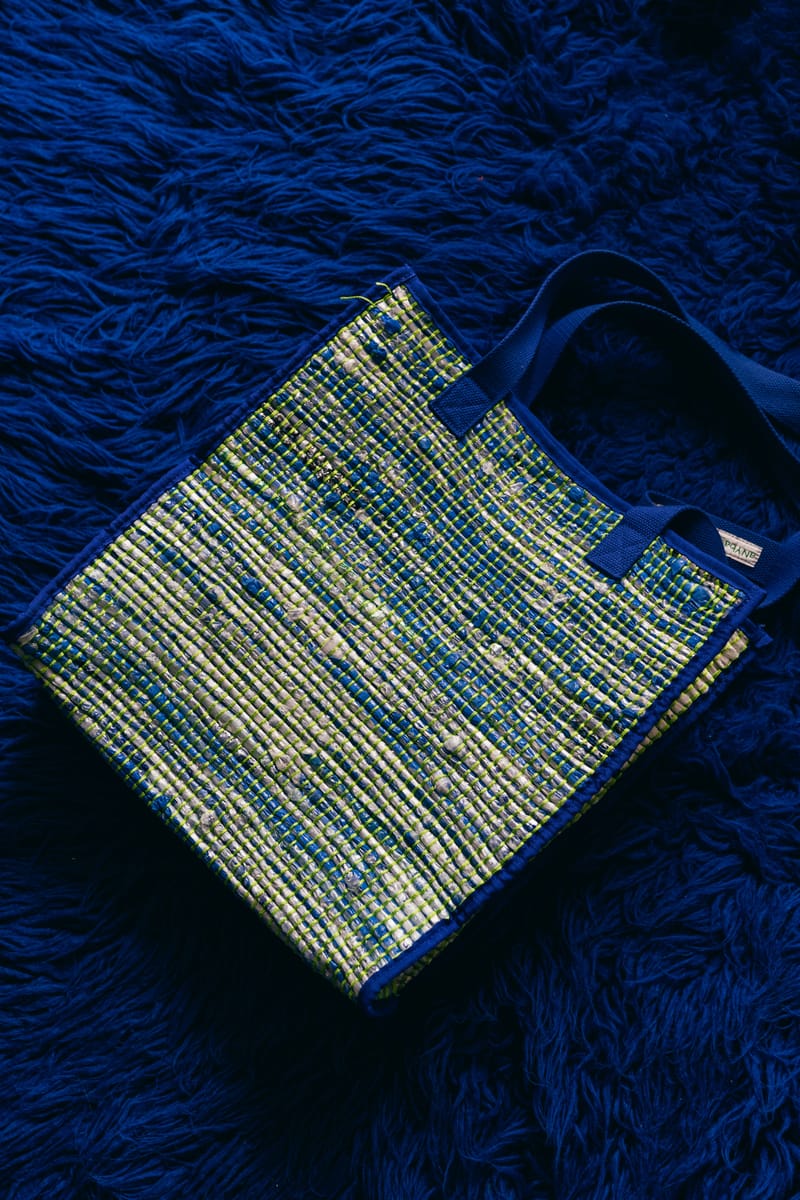 2 of 2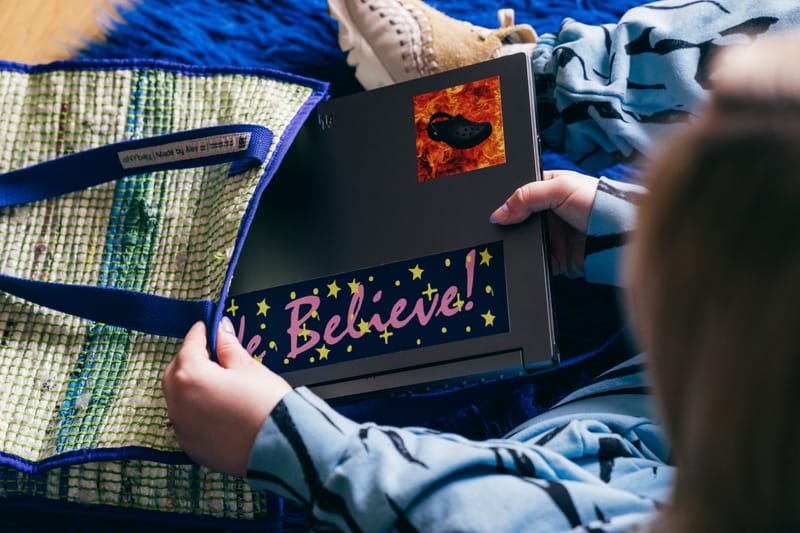 This is my go-to tote for everything and I love how they take a single-use plastic bag and reimagine waste by turning it into something that allows you to express your sense of style.1 of 4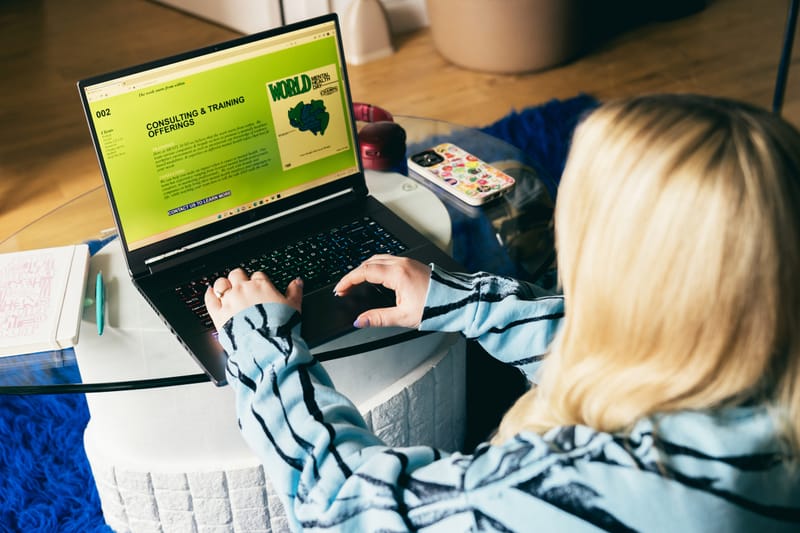 2 of 4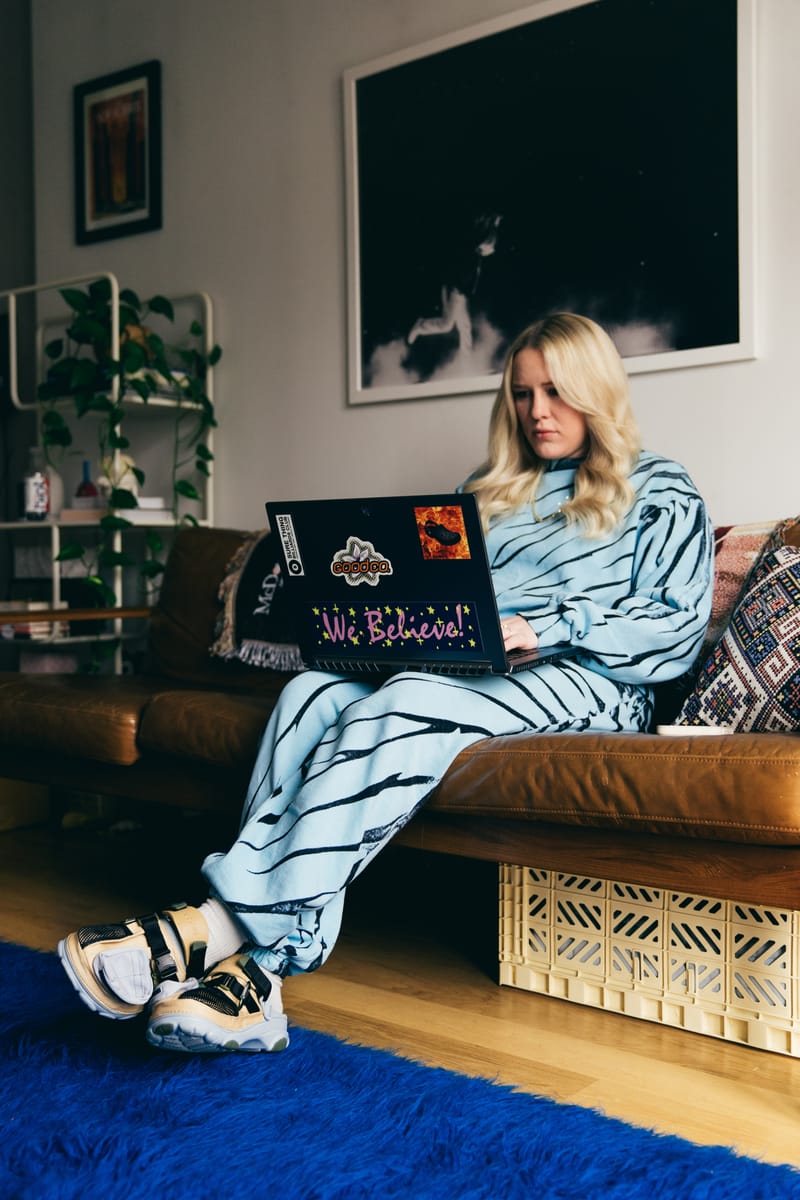 3 of 4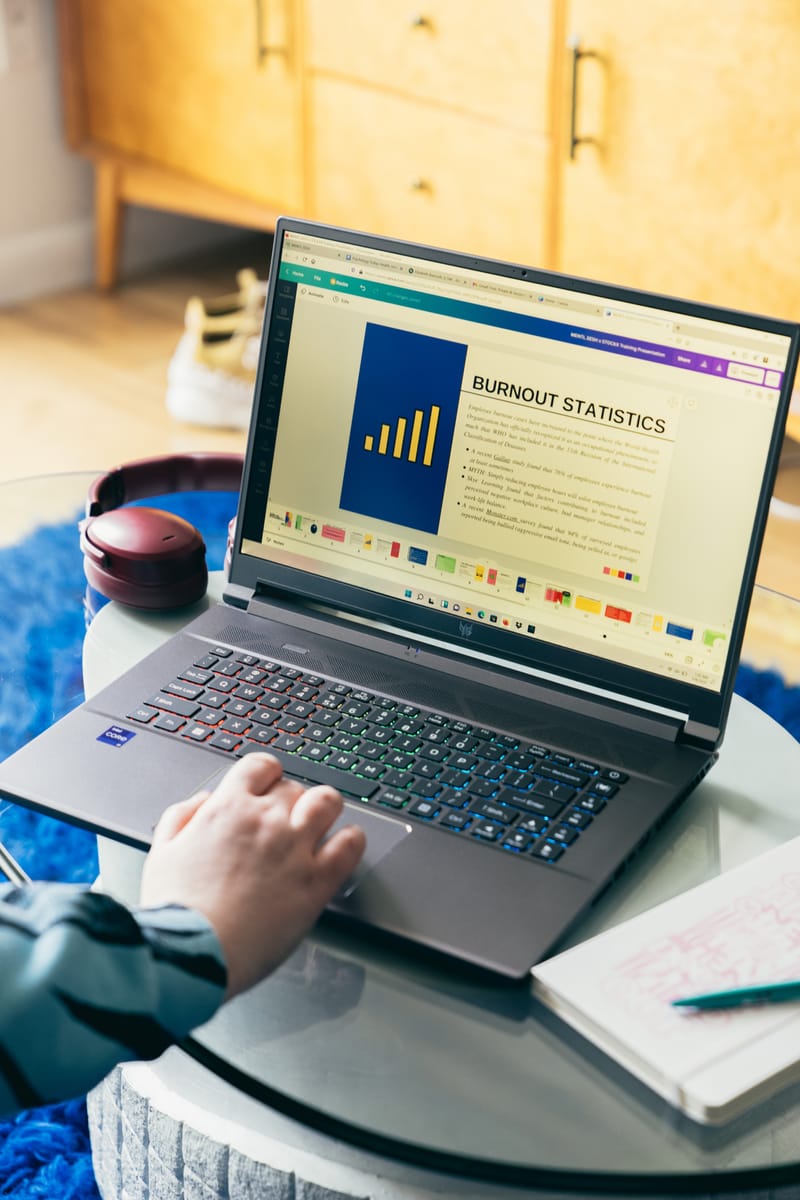 4 of 4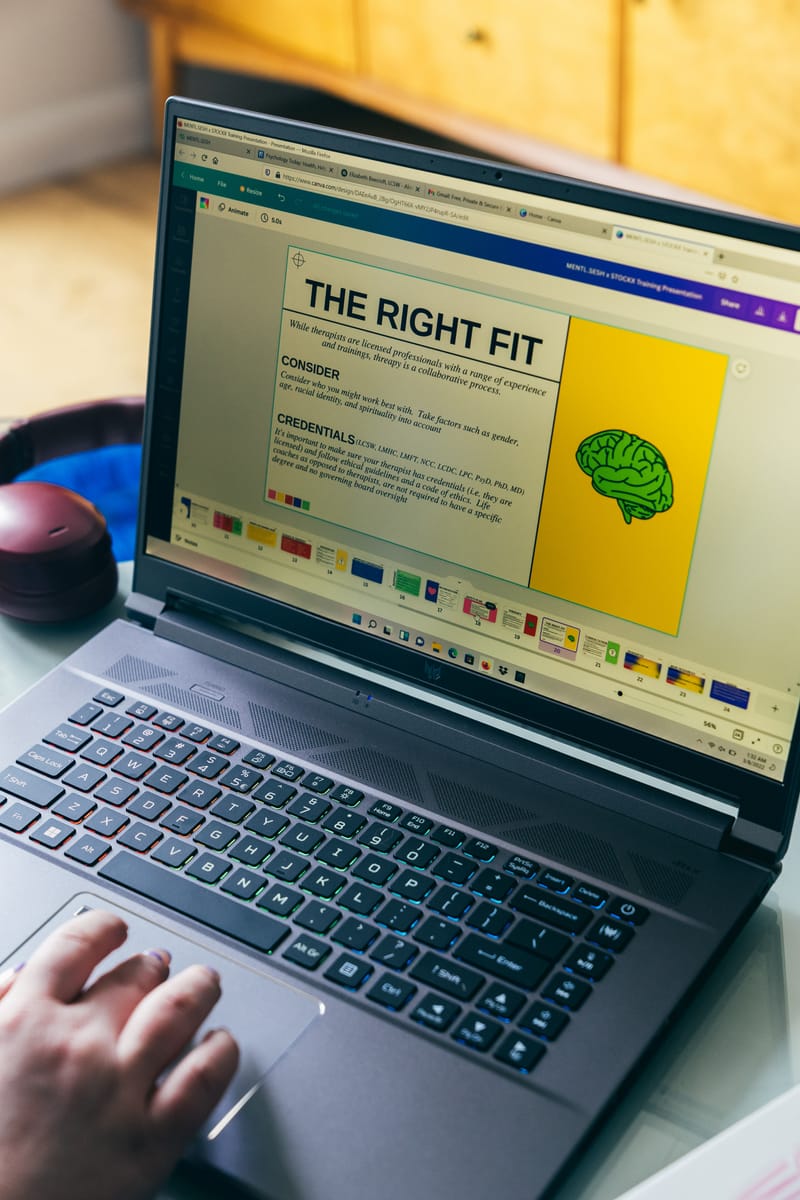 How do you balance your life as a licensed therapist and an online fashion influencer?
I rely heavily on my Predator Triton 500 SE and tech to keep me organized. It's a great way to keep all my projects and private practice-related information in one spot—this keeps me stress-free because I know whatever I need is accessible in one safe and secure spot. Aside from that, I use my downtime to tap into self-care practices and recharge as well as rely on my support system to have my back when needed.
Any interesting things that you incorporate into your therapy session?
Working with athletes and creatives, there is often a common theme of having a busy schedule and a need to stay organized and to be able to prioritize. One helpful factor in finding that balance is utilizing technology, but also making sure your relationship with tech is a healthy one. Laptops are a great tool as you can use them to stay organized, but also have access to other ways to manage emotions and practice self-care: including watching or listening to various meditation series, playing music and creating playlists, practising and learning new skills in your creative medium, exercising and fitness, reading, social connection, and so many other tools that can be beneficial for one's mental health.
What kind of features do you look for in a laptop?
Since most days I only have a few minutes of free time between sessions, I look for a laptop that is super quick. The Predator Triton 500 SE has no problem with that, thanks to a 14-core processor that's been crowned the fastest mobile processor around. It also has integrated Intel® Wi-Fi 6E (Gig+)5 so I can work and play from anywhere with smooth streaming capabilities. Also, the entire keyboard lights up in a rainbow of colors—that in itself was enough reason to convince me to get one!
Since the Predator Triton 500 SE is also a laptop designed for gaming, what do you use it to play?
When I do find the time to game, it's often when I'm spending time with friends or hanging out relaxing on my couch. I grew up playing basketball (it's what led me into the world of sneakers) so I use my laptop to play games like NBA 2K22. There are absolutely positive impacts that video games can have on one's mental health. Video games can promote mental stimulation by getting all the parts of your brain working, which can improve your ability to think critically, strategize, and quickly analyze situations.
What do you have in store for 2022 that you want to share with our readers?
This year I'm really focused on activating MENTL.SESH in various environments, from music festivals, to award shows and sporting events. We're really trying to bring the conversation surrounding mental health to different communities as well as showing how these passions and interests all have ties to our mental wellbeing.
Built for the next generation of gamers and creators, the Predator Triton 500 SE features a 12th Gen Intel® Core™ i9 processor and 32 GB of 5200 MHz LPDDR5 memory dish. Meanwhile, the 16-inch, 16:10 aspect ratio display includes a WQXGA panel with 240 Hz refresh rate and 3 ms response time for vivid, unparalleled visuals. Connectivity is guaranteed with an SD 7.0 card reader for offloading photos, two Thunderbolt™ 4 ports, which support its DisplayPort and power delivery, and an HDMI 2.1 port. The Predator Triton 500 SE looks as streamlined as its performance, with all-metal exterior styling that narrows down to a point that is 19.9mm wide. An ever-changing keyboard lighting display allows gamers to express themselves and stand out from the pack.
The Predator Triton 500 SE (PT516-52s) will be available in North America in March. For customers located in Europe, China, the Middle East and Africa, the model has already been available for purchase since February. To learn more about Predator Gaming and the technology that drives the latest version of its most powerful gaming laptop, head to Predator's website.
Take a look at Liz Beecroft's product spread above and stay tuned for more Essentials pieces in the coming weeks.
In the meantime, we recently featured Albino & Preto founder and BJJ blackbelt Arvie Gimeno.
Source: Read Full Article