Emily in Paris: I Guess Girl Code Doesn't Count When You're Abroad and Meet a Hot Chef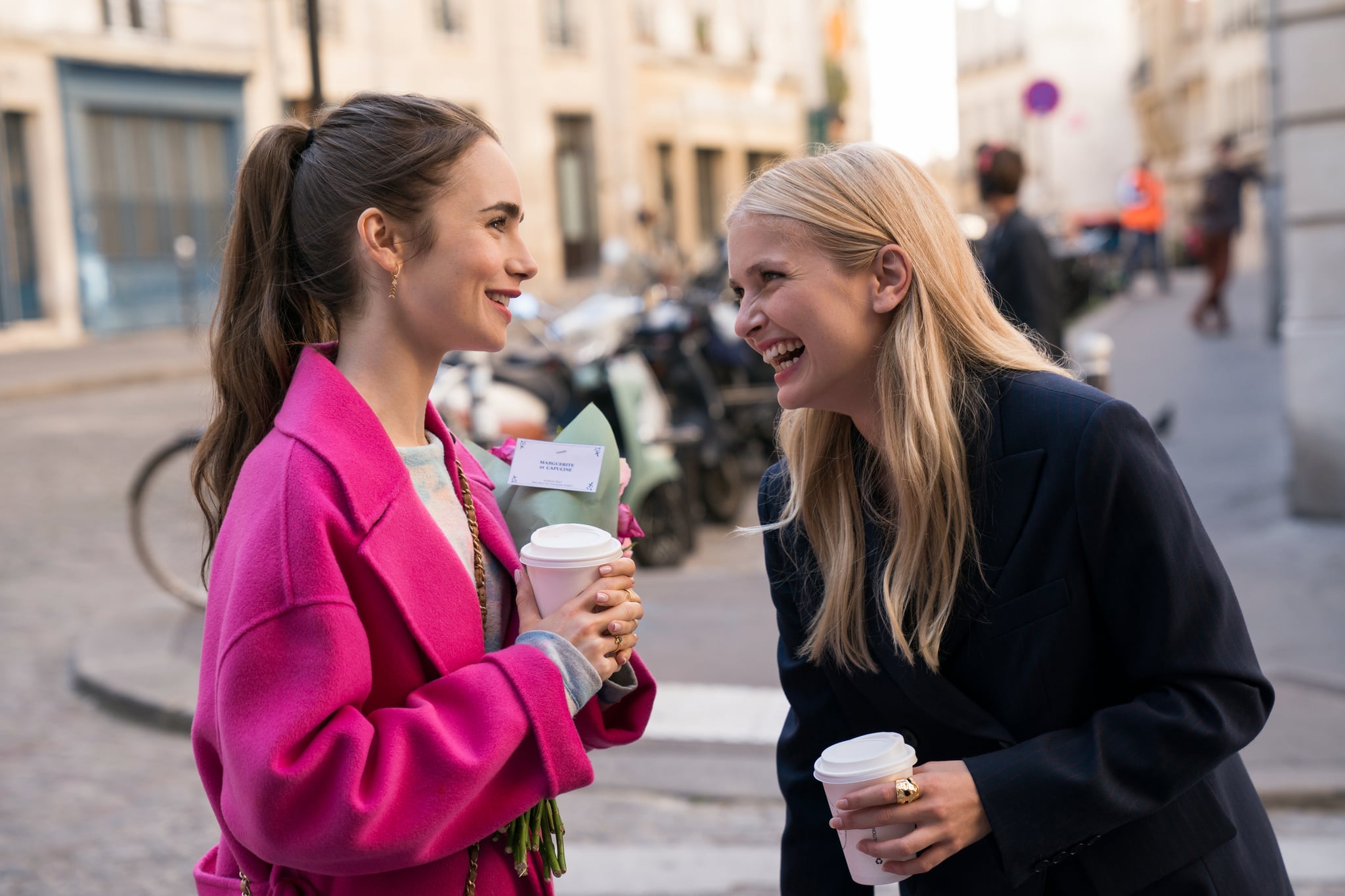 Darren Star's latest creation Emily in Paris has a lot going down in 10 episodes. From the constant roller coaster that is Emily's career to the politics of American vs. Parisian ways of life (which is a doozy of a concept to tackle in a romantic comedy series), one of the biggest elements of contention is Emily's love life. The midwest native meets many a Frenchman who temporarily sweep her off her feet, but the subject of her season-long pining comes in the form of Gabriel (Lucas Bravo), the Normandy-born chef who lives below her. He's roguishly charming, can cook a mean coq au vin, and — oh did we mention he has a gorgeous girlfriend who quickly takes Emily under her wing when the latter is floundering around Paris on her own?
That's right, not only is Gabriel taken, but he's taken by the sweetest blonde that side of the Atlantic Ocean. Camille (played by Camille Razat) rescues Emily from a not-so-friendly flower shop owner, and the two become fast friends, with Camille finding Emily charming rather than offensive (though she would be well in her rights if she did). To Emily's credit, she doesn't know Gabriel is dating Camille when she acts on their mutual attraction and kisses him outside the restaurant where he works. She's stunned when Camille appears and reveals her relationship with Gabriel, totally oblivious to the emotional downpour she has just rained on Emily's romantic parade. It's everything that happens afterward that earns Emily the title of the worst friend of 2020.
Source: Read Full Article