Chris Pratt and Anna Faris divorce finalised year after split
The pair, who met in 2007 and married in 2009 before splitting eight years later, will share custody of their six-year-old son, Jack.
They have agreed on a "flexible timeshare", court papers say, and said they will live no more than five miles apart for the next few years.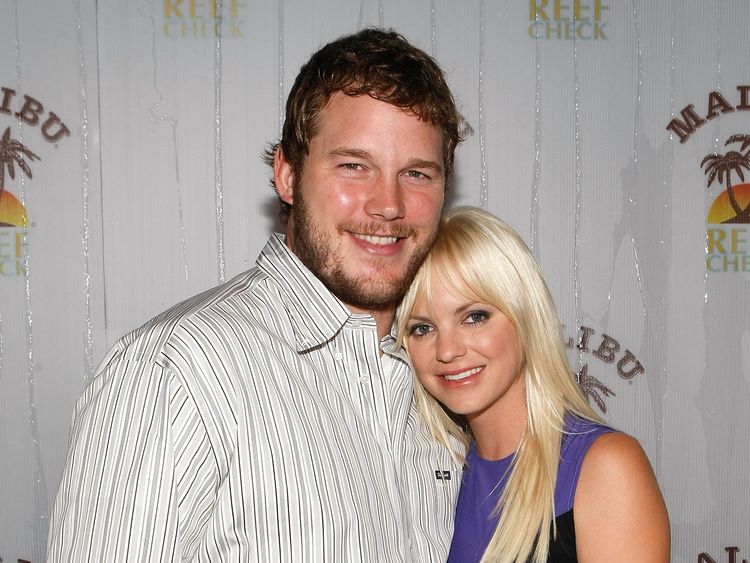 Both waived claims to spousal support having signed a prenuptial agreement before they tied the knot.
Before their split, Pratt, 39, and Faris, 41, were much loved as a Hollywood couple, and their break-up left fans devastated.
Speaking in April to US publication Entertainment Weekly, Pratt said he and his now ex-wife remain friends.
"Divorce sucks but at the end of the day, we've got a great kid who's got two parents who love him very much," he said.
"And we're finding a way to navigate this while still remaining friends and still being kind to one another.
"It's not ideal, but yeah, I think both of us are actually probably doing better."
Faris rose to fame starring in the Scary Movie films – a spoof of teen slasher flicks from the early noughties.
Pratt went from playing goofy characters in TV shows such as Parks And Recreation to starring as the leading man in major blockbusters like Jurassic World, Passengers and Guardians Of The Galaxy.
Pratt is now dating Arnold Schwarzenegger's daughter Katherine, while Faris is in a relationship with cinematographer Michael Barrett.
Source: Read Full Article