Chris Cornell's widow sues doctor over 'negligent' prescription of drugs
Vicky Cornell and children Toni and Christopher have filed a lawsuit in Los Angeles Superior Court.
They allege that prescription drugs, including Lorazepam – used to treat anxiety disorders – led to the 52-year-old singer behaving erratically before his death.
The Soundgarden and Audioslave frontman hanged himself in a hotel room after a gig in Detroit, Michigan, in May last year.
According to legal papers, Dr Robert Koblin and his Beverly Hills-based office "negligently and repeatedly" prescribed the medicines.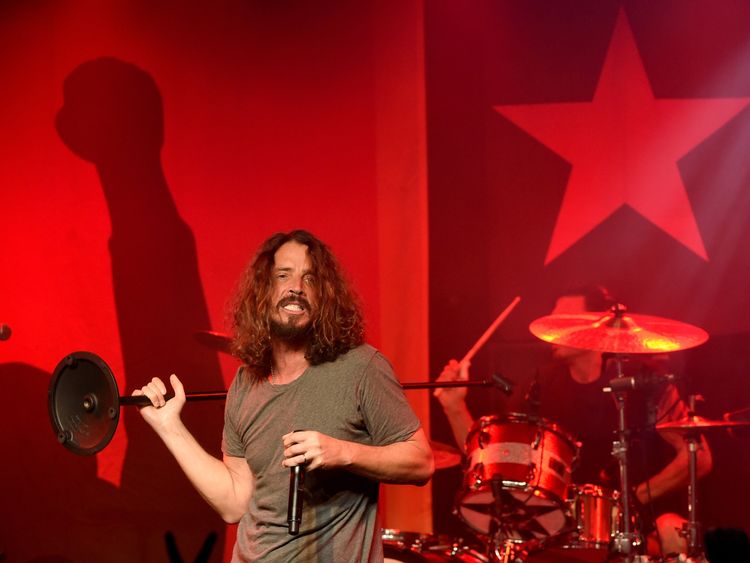 The lawsuit says these drugs were "dangerous mind-altering controlled substances" and they "impaired Mr Cornell's cognition, clouded his judgement, and caused him to engage in dangerous behaviours that he was unable to control, costing him his life".
Cornell was prescribed the drugs in the 20 months before he died.
A coroner's report detailed the drugs in his system at the time of his death – but said they were not the cause.
Mrs Cornell alleges that Dr Koblin knew her husband had a serious history of substance abuse but failed to examine him.
"At the time of his death, Mr Cornell had everything to live for and was planning a future of recordings, performances and continued work as a charitable activist," the lawsuit said.
Dr Koblin has not yet responded and staff at his office have told the Associated Press that there was no immediate comment.
Source: Read Full Article