CEO Miguel Fluxá Explains Camper's Radical "ReCrafted" Upcycling Program
In between the occasional fashion-forward collaboration, Spanish footwear brand Camper mostly sticks to its own devices. The company's quirky silhouettes are unlike anything offered by any of the other big players in the shoe industry — appropriately enough, neither is its latest sustainably-minded initiative, a daring program called "ReCrafted" that CEO Miguel Fluxá discussed with HYPEBEAST.
An extension of Camper's Second Life initiative, which rewards owners for donating pre-loved shoes to Camper instead of trashing them, ReCrafted is an ambitious project that sees well-worn footwear given a second lease on life. Therein, craftspeople employed at Camper's Mallorca workshop tear away the old, worn-out soles and refurbish the uppers as necessary. Those uppers are then stitched by hand to a bespoke sole unit, becoming an entirely new shoe in the process, ready to be loved by a different owner.
HYPEBEAST: Please describe the history of Camper's sustainability efforts.
Miguel Fluxá: We were founded in 1975 [and our] first shoe was a shoe that was worn by local farmers, a recycled shoe with recycled cloth, scraps of leather and used tires. So sustainability is — and has always been — an integral value for the brand: it's in our DNA.
Since the outset we have worked to improve our products in order to reduce their impact. In 2000 we launched Wabi, a shoe made of just one piece, that produced minimal waste and used less resources in its production. Other initiatives included organic farming on our finca [estate] in Mallorca and investments into clean energy programs across Spain, both wind and solar, since 2010. 1 of 4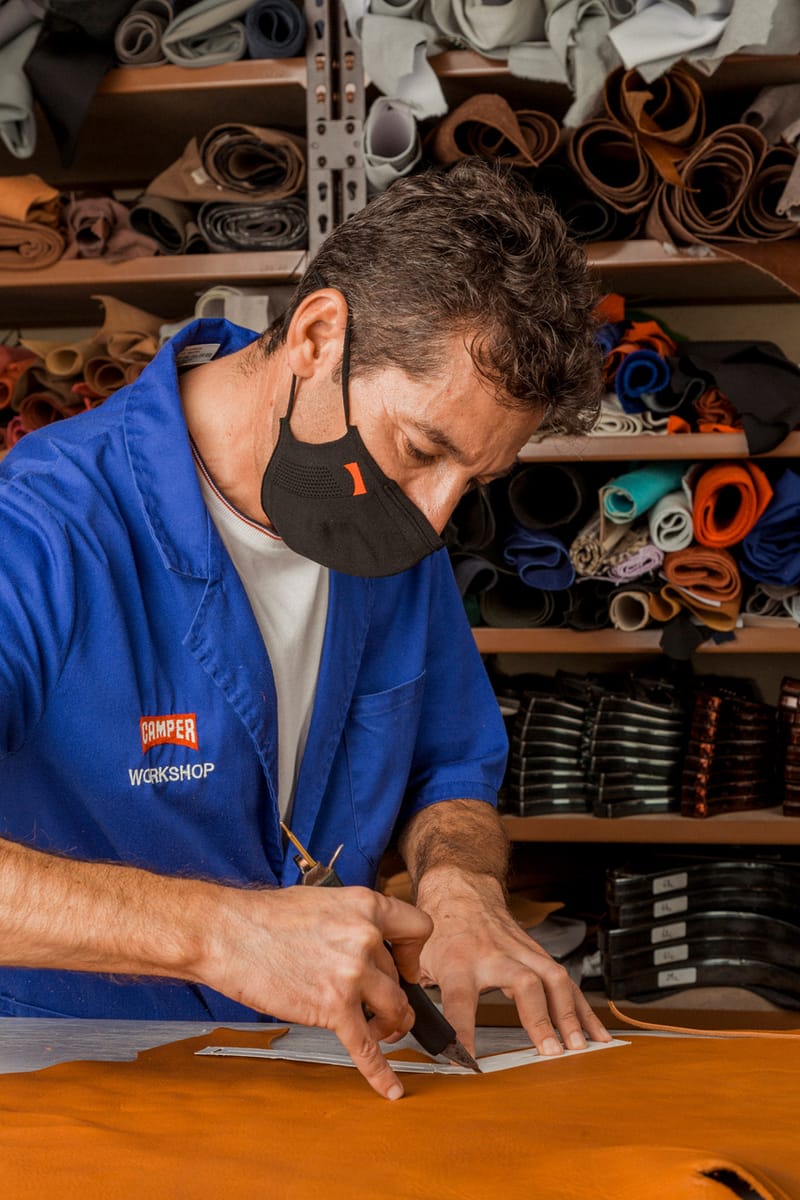 2 of 4
3 of 4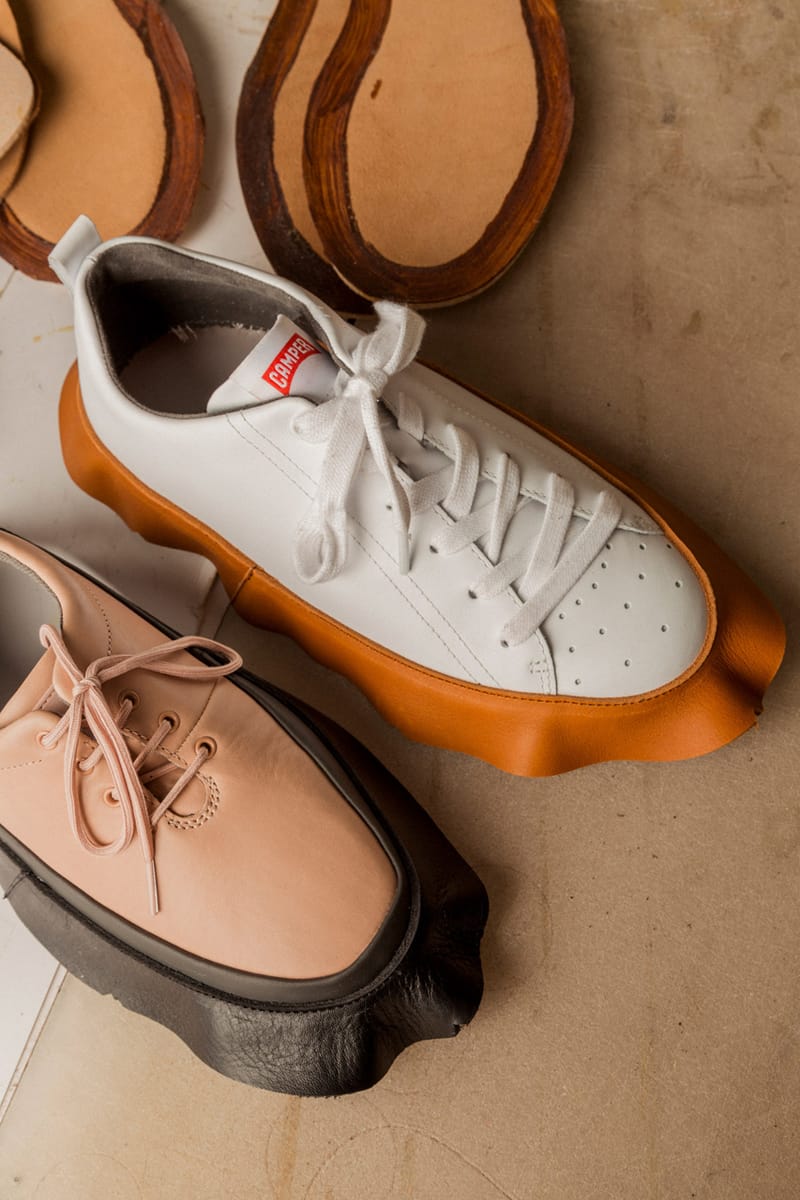 4 of 4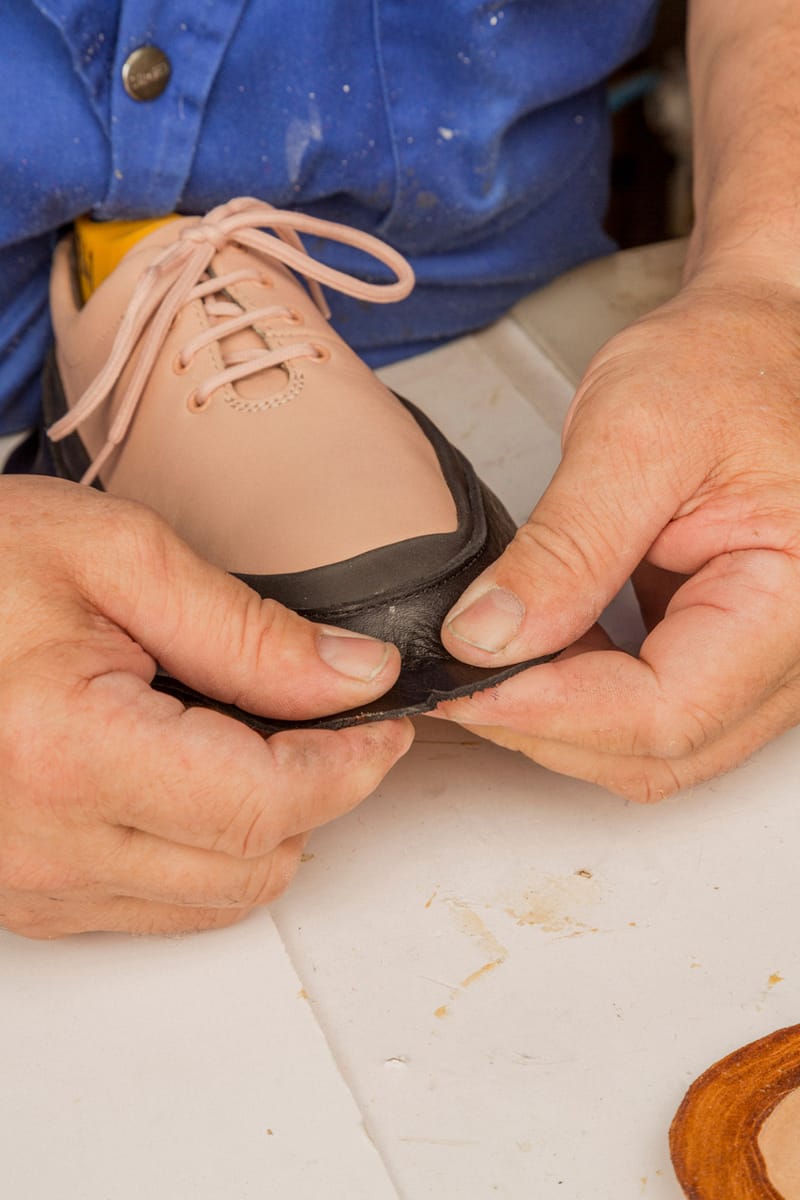 Do you believe it's possible to create a truly circular, zero impact product? What are some of the challenges preventing the footwear industry from doing exactly that?
We´re aware that we run a business and as such there´s an impact on the environment. At the end of the day, we have to be honest here and say that there are no perfect solutions to this.
But we have a claim that says "A little better, never perfect" — the idea of continually striving to be better. And circularity is one of the end goals of that plan. On our way to achieving that we can try to minimize our impact on the environment as much as possible. This can mean many things: not only developing design innovations, selecting more responsible materials or better processes, but making something that lasts. The idea of quality and durability is really important.
What kind of textiles are you using to minimize strain on the environment?
We ensure all materials and their manufacturing processes are better and more sustainable by only selecting certified materials and working with the best partners.
There are environmental benefits to both natural and human-made materials; we don't believe that there's only one solution. At the same time, we are committed to cutting out all virgin plastics from our shoes by 2025. Even if we´re not [making] a single-use product, we must find better alternatives from these fossil fuel-derived fabrics that are damaging our oceans and waterways (as a Mallorcan, I´ve seen the catastrophic impact of that in the Mediterranean around our island).1 of 4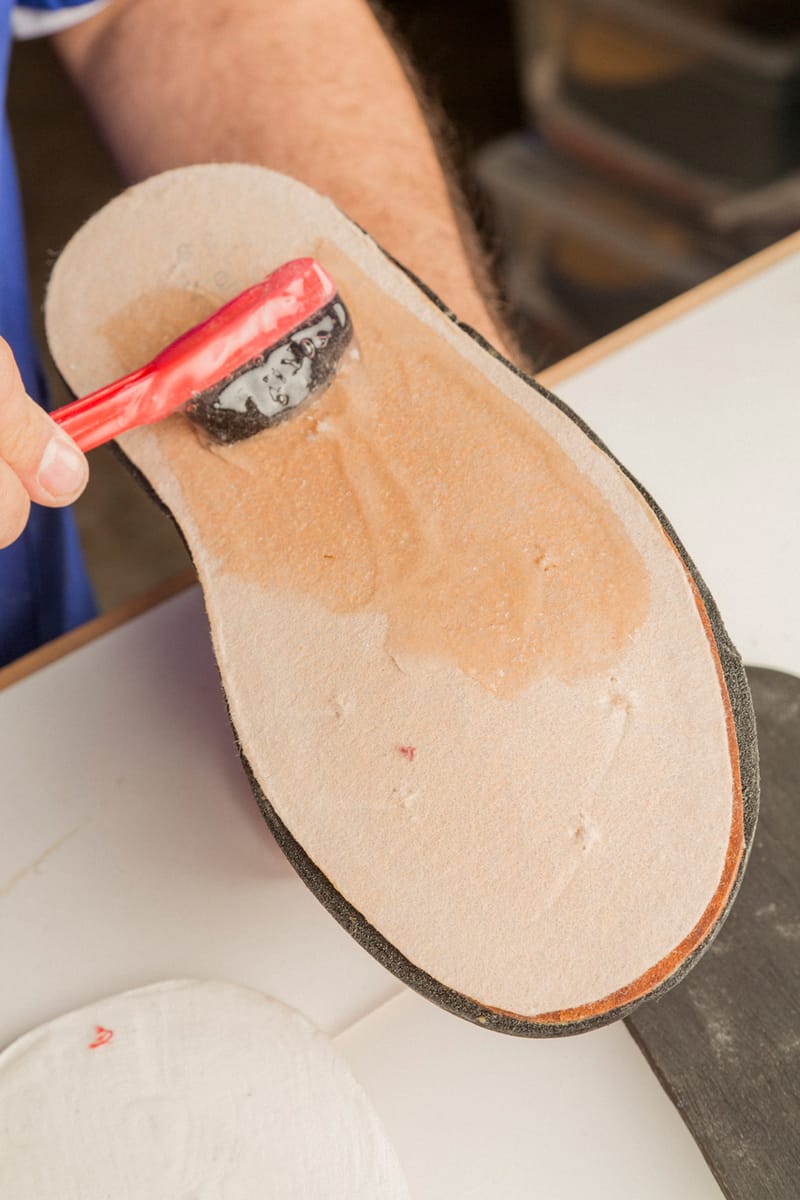 2 of 4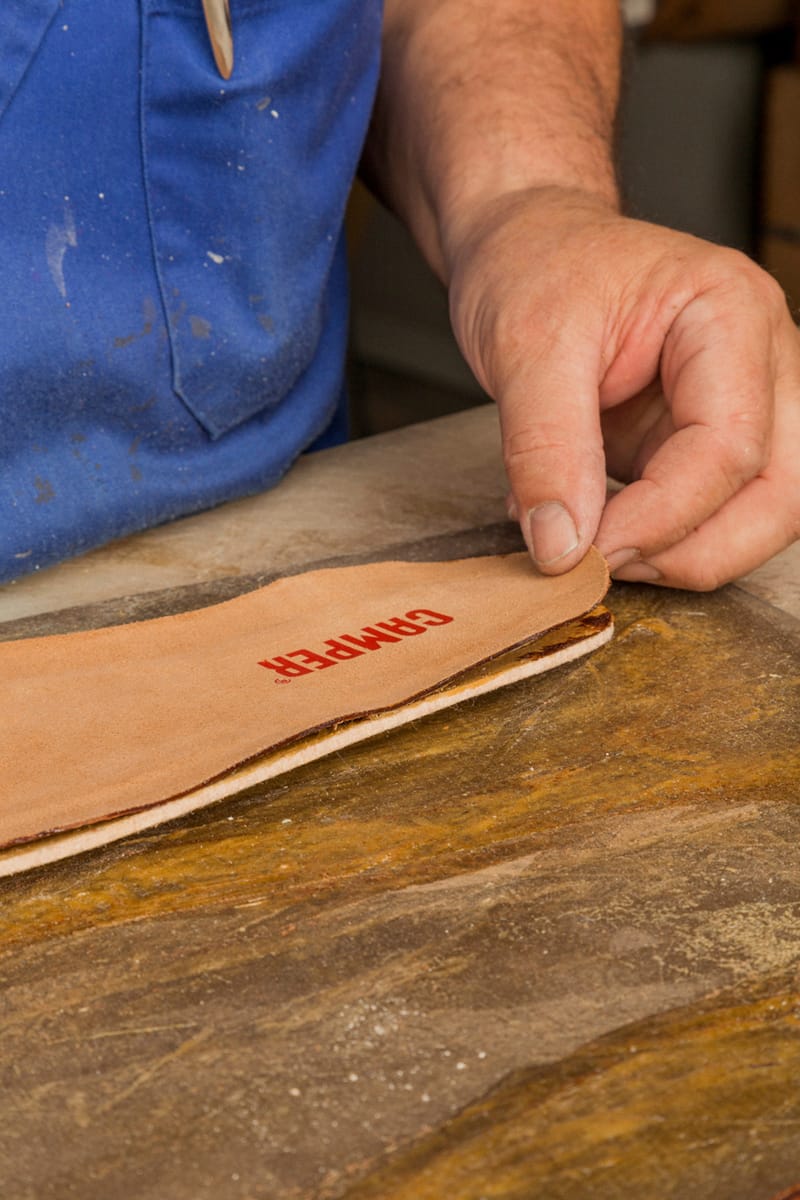 3 of 4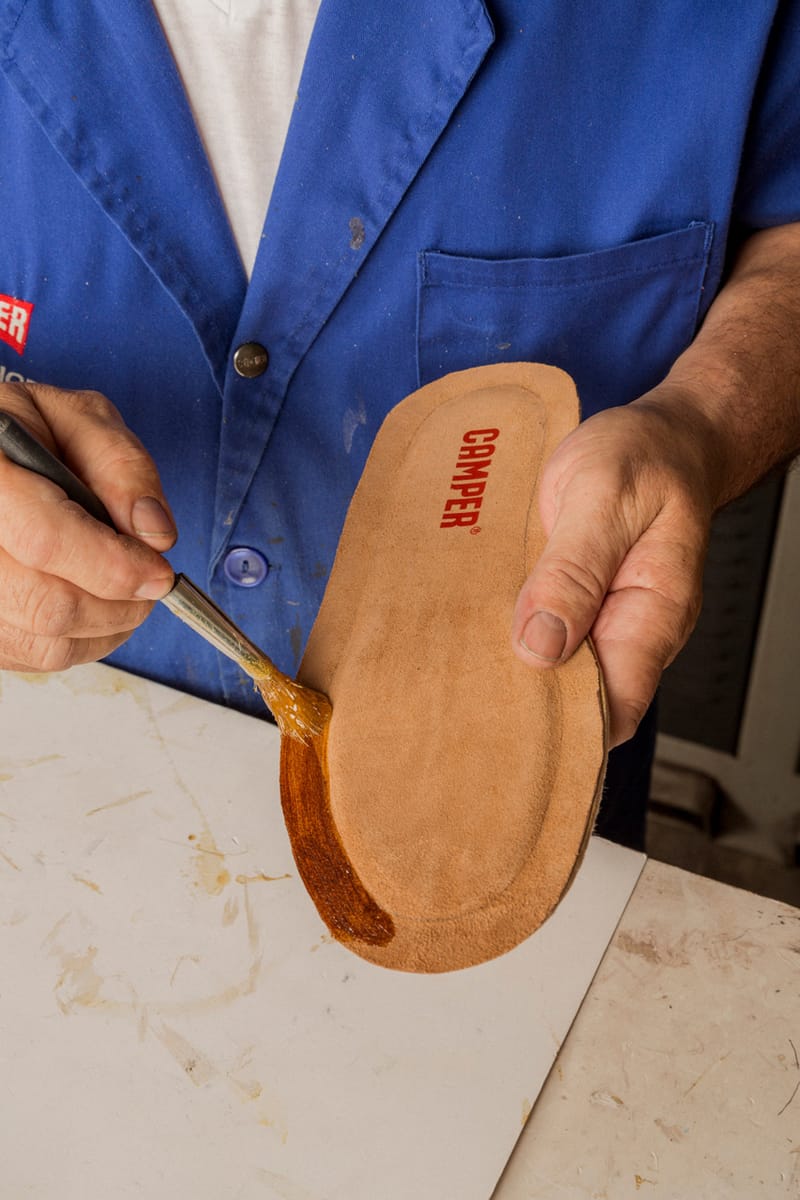 4 of 4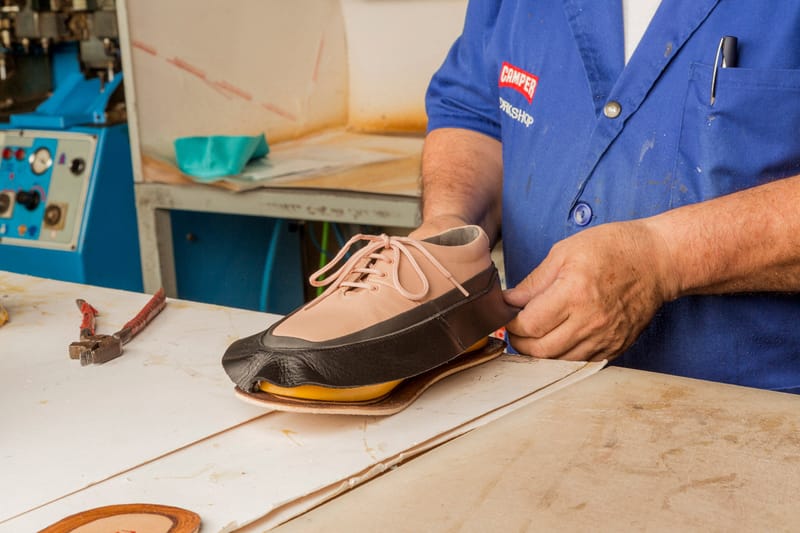 So, how will we do that? That could be by selecting more recycled fibers or looking at innovative new synthetics derived from things like wood and used coffee granules; there are some really innovative materials coming along now in the market. It also can be through selecting better naturals, like certified or organic cotton, or certified leather that meets the highest standards.
We believe leather is a great material, it's a by-product of other industries that if not used, would become waste. Aside from pure aesthetics, it also has many other great qualities as it´s repairable and long-lasting, something that can enable us to be more circular.
How do you define sustainability and how do these ReCrafted shoes exemplify that notion?
To be able to be maintained, ReCrafted is another step towards sustainability, because it upholds the life of our products.
Even if we try to design products to last, at some point, you might want to dispose of them. Then what happens? There are lots of options of what we can do, but through ReCrafted we can really overhaul a shoe to repair it so that it can have a second life. It's a complex process, but we have two big advantages to do it: our network of stores where we collect those shoes and our workshop in Mallorca where we transform and refurbish them.1 of 8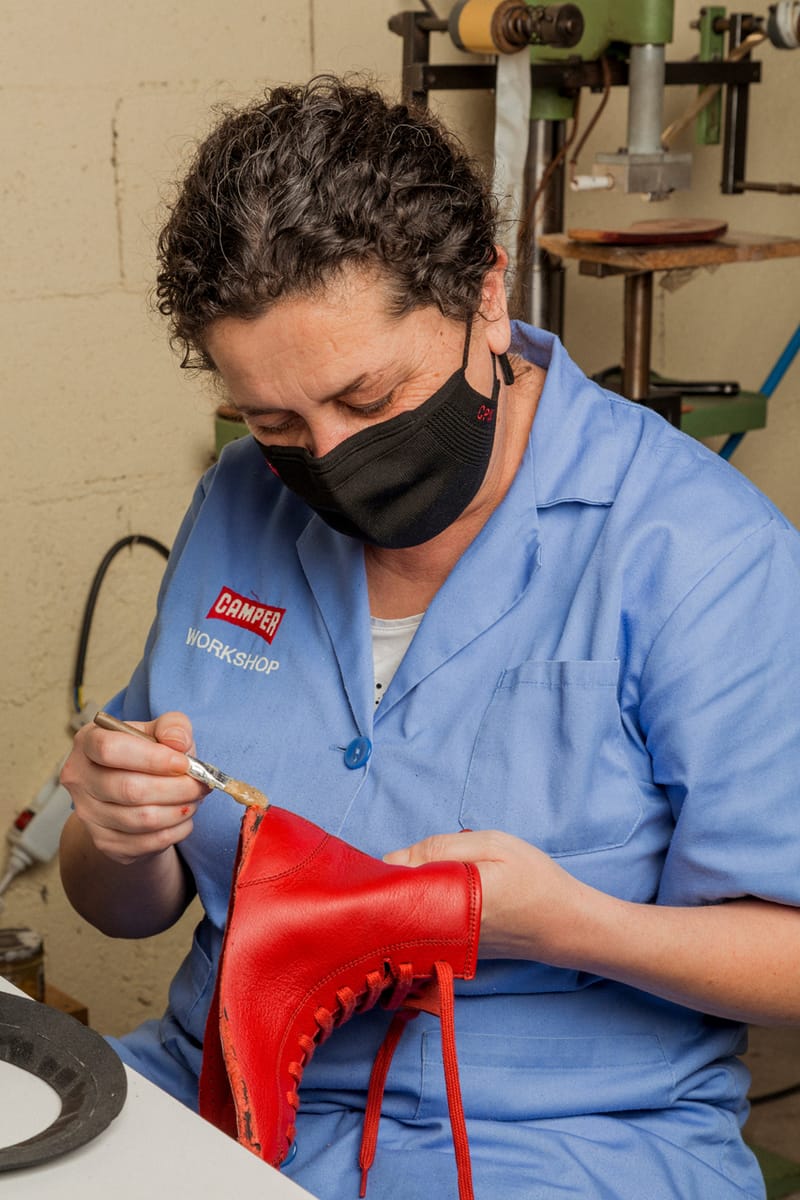 2 of 8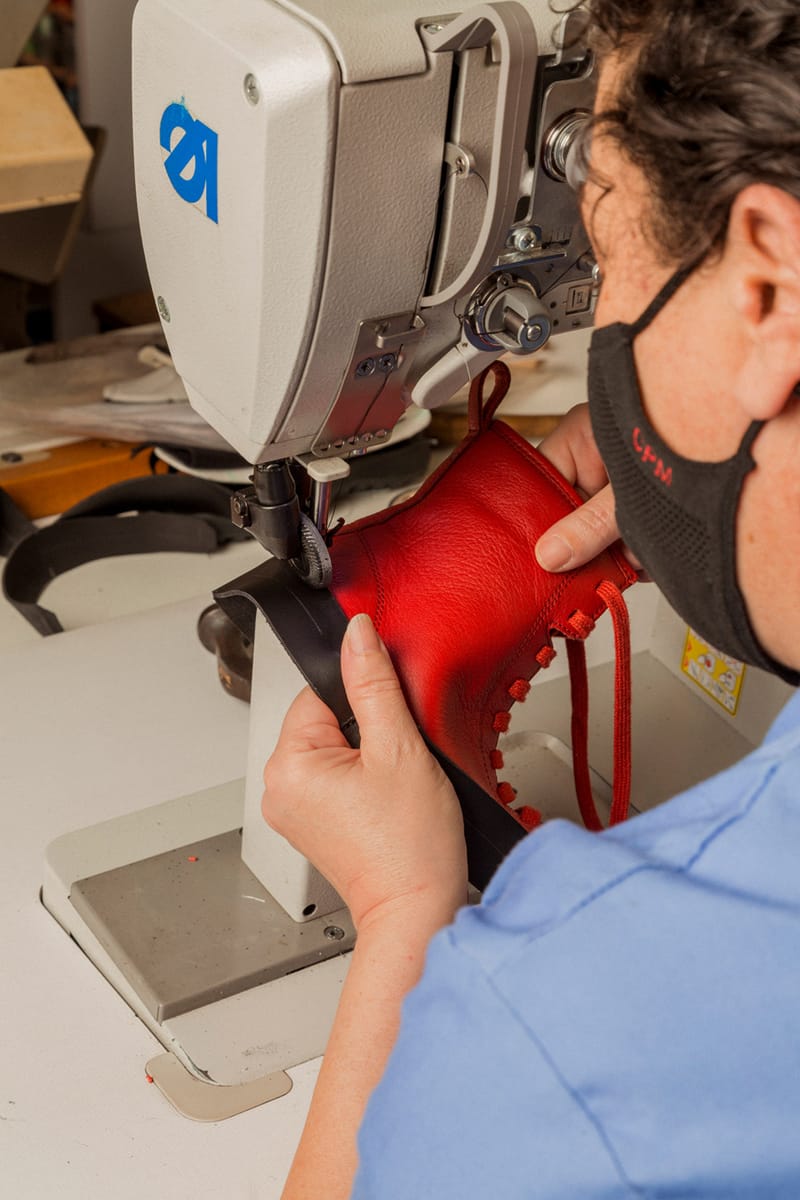 3 of 8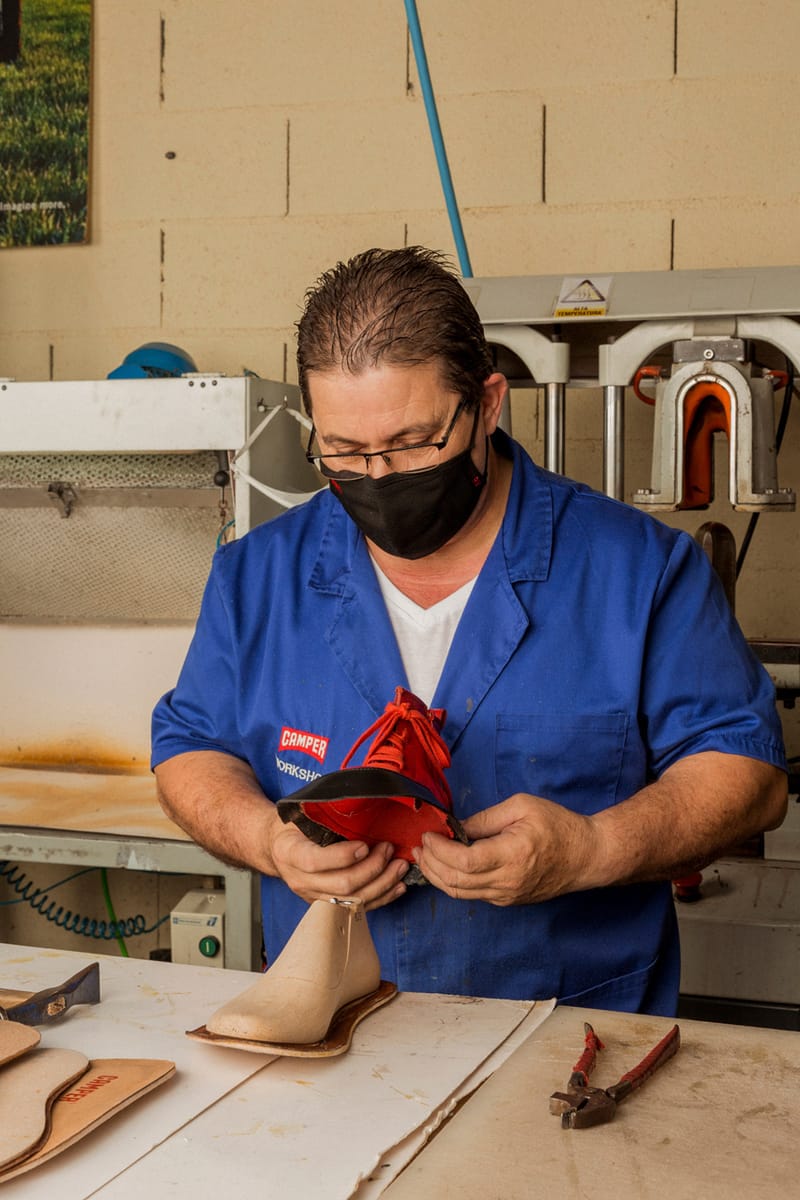 4 of 8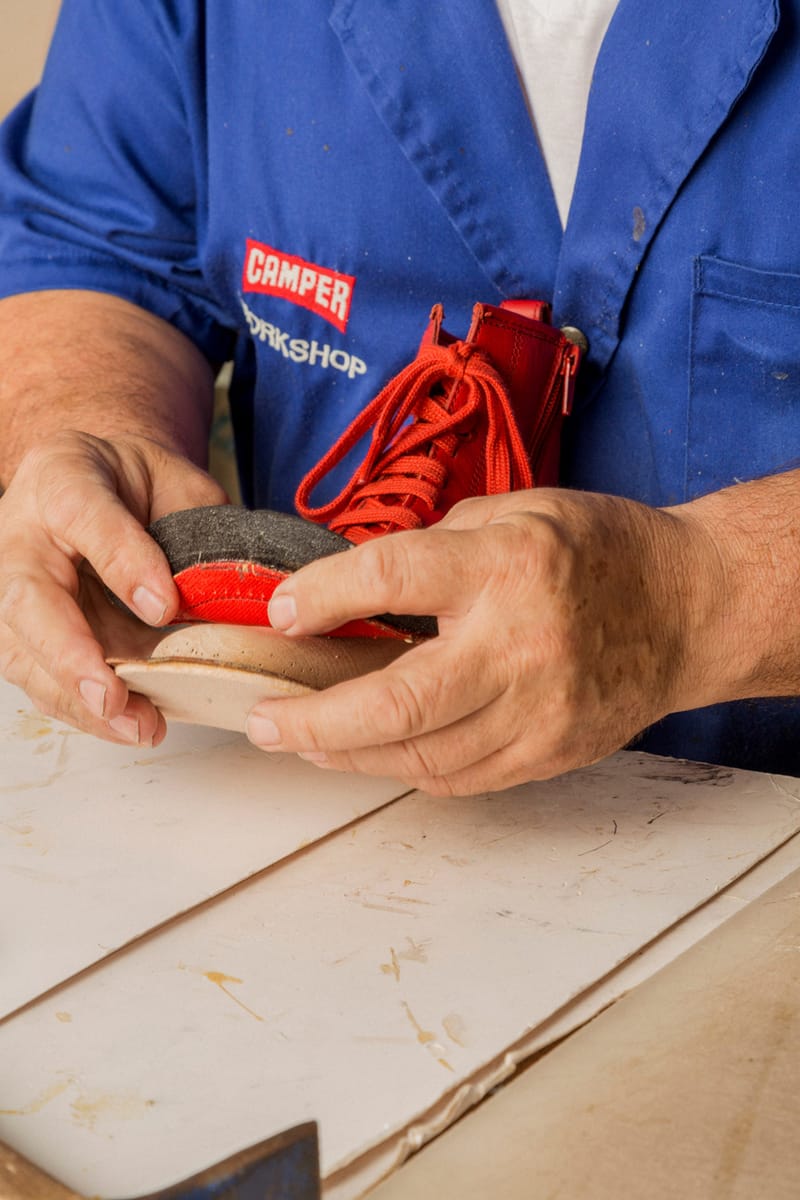 5 of 8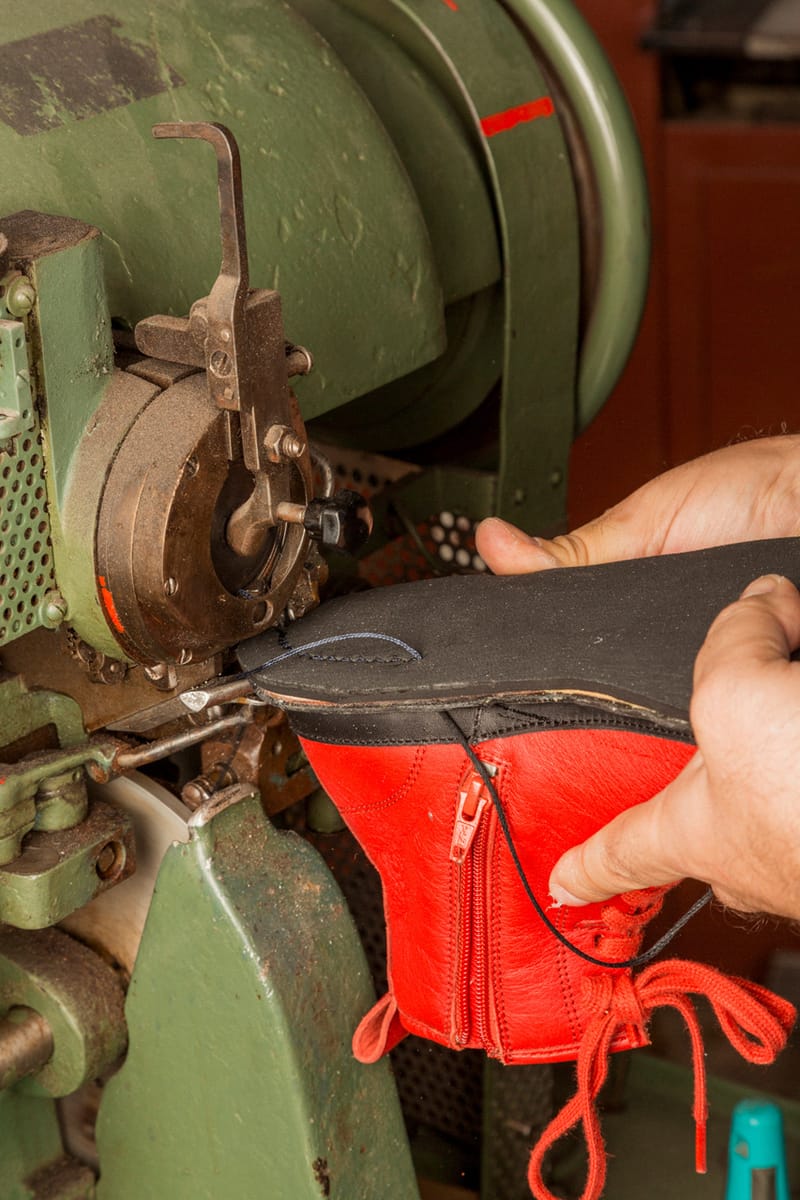 6 of 8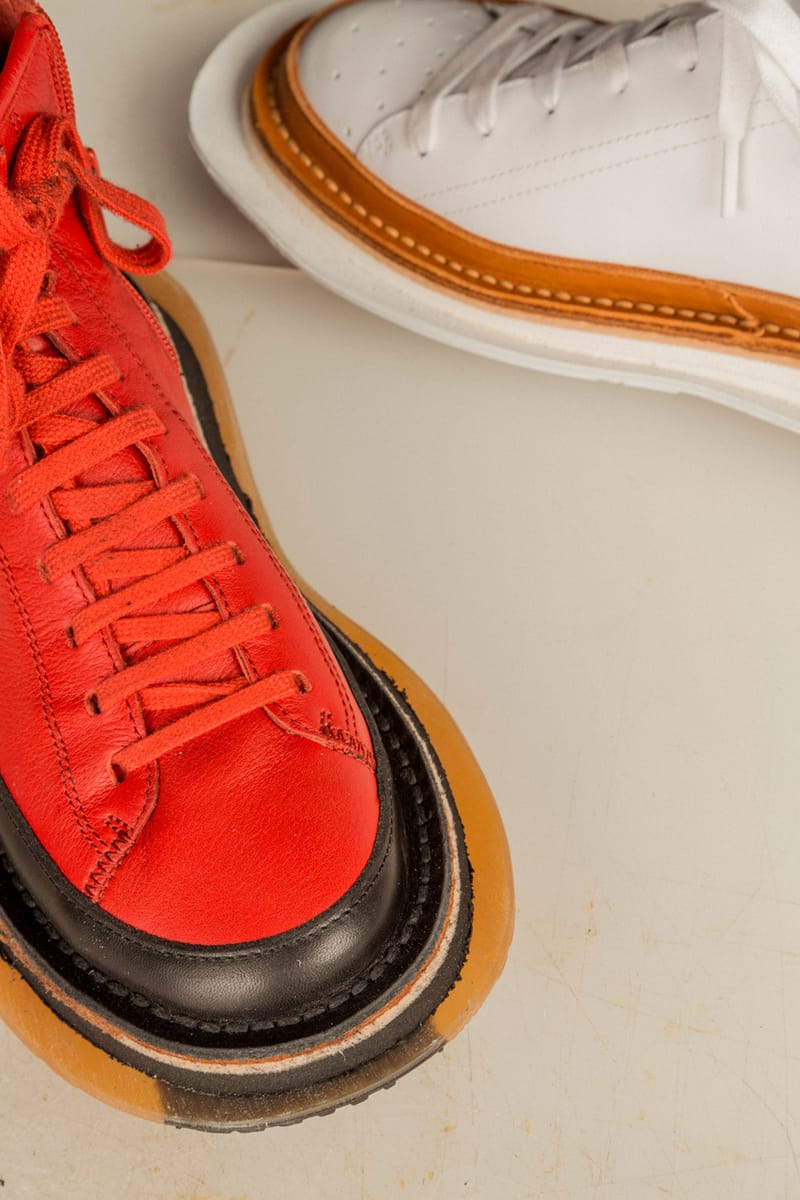 7 of 8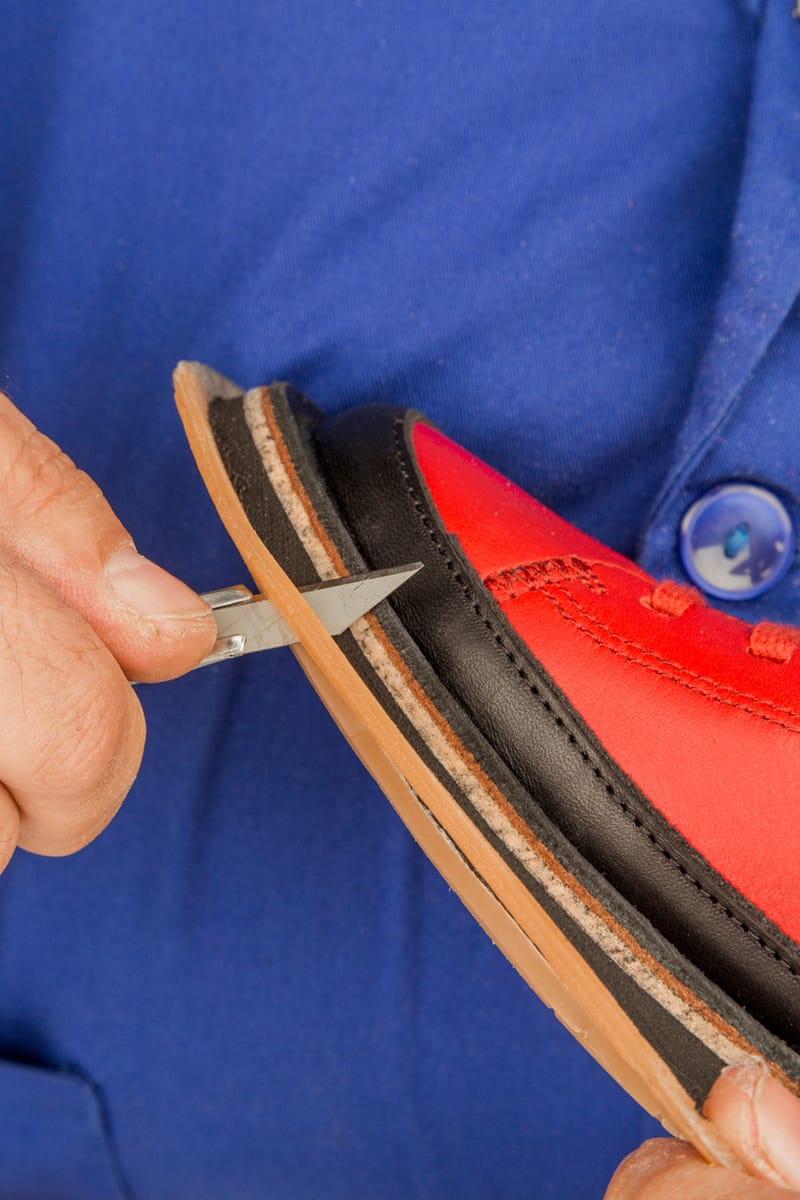 8 of 8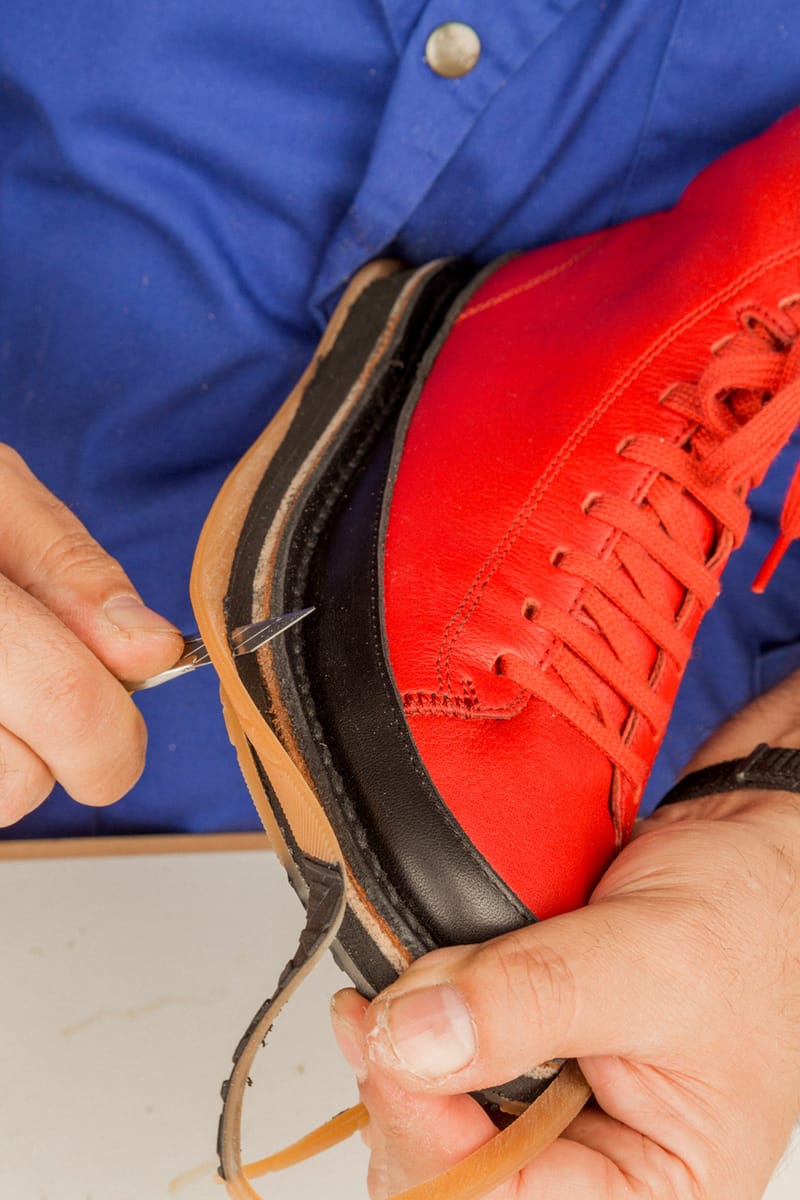 How is the lifespan of Recrafted products extended?
We repair them with a very humble, artisanal and old construction method: stitchdown. We have used this technique at Camper on some of our products since we were founded. This allows us to repair the outsole easily, which is the part of the shoe that gets more damaged over the years. The shoes actually look great, they are truly unique and the sole can be repaired as many times as needed.
There's a kind of "new guard" of footwear artist, as people begin stitching their own soles to shoes or customizing existing models to fit their taste. Did any of thesecreatives influence the launch of Recrafted?
Craftsmanship and artisans are at the heart of Camper. The origins of the company go back to 1877 when my great grandfather and a group of shoemakers established the first shoe factory in Spain. I am very happy to see that we're recovering timeless values such as durability, quality and sustainability and that we, as younger generations, are embracing those values. 1 of 6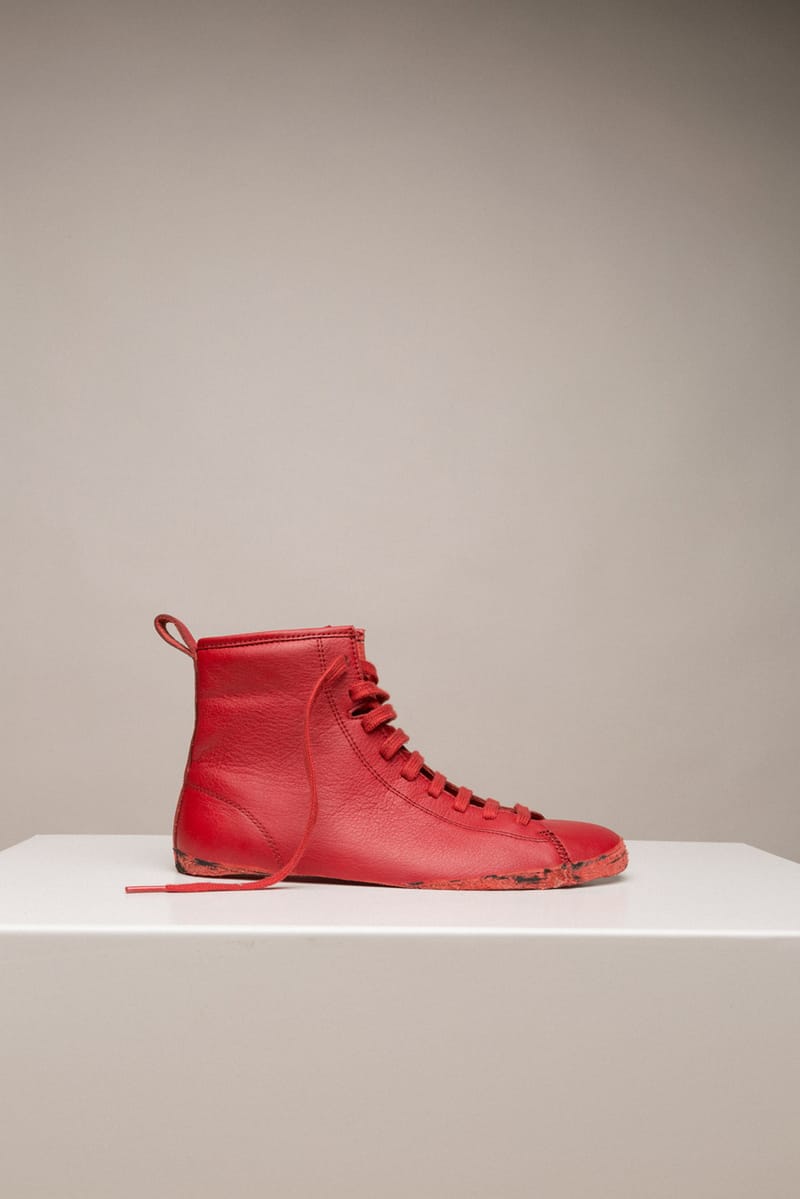 2 of 6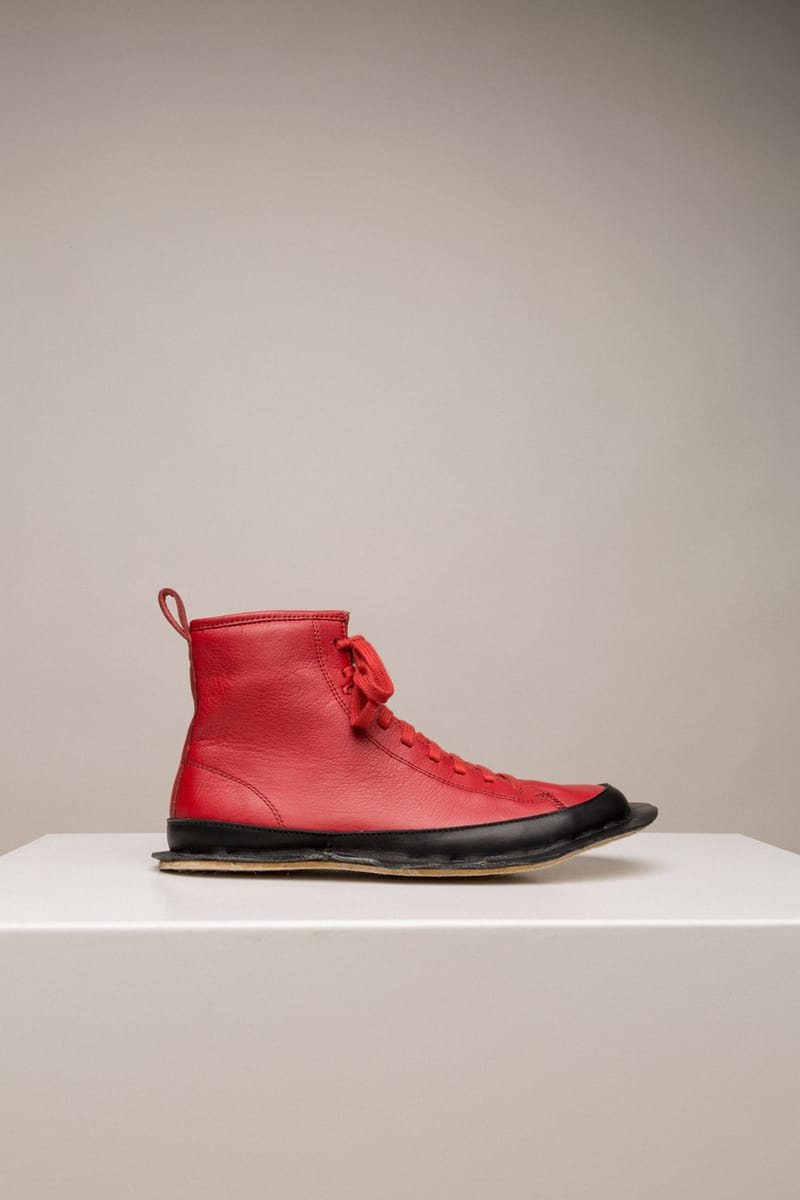 3 of 6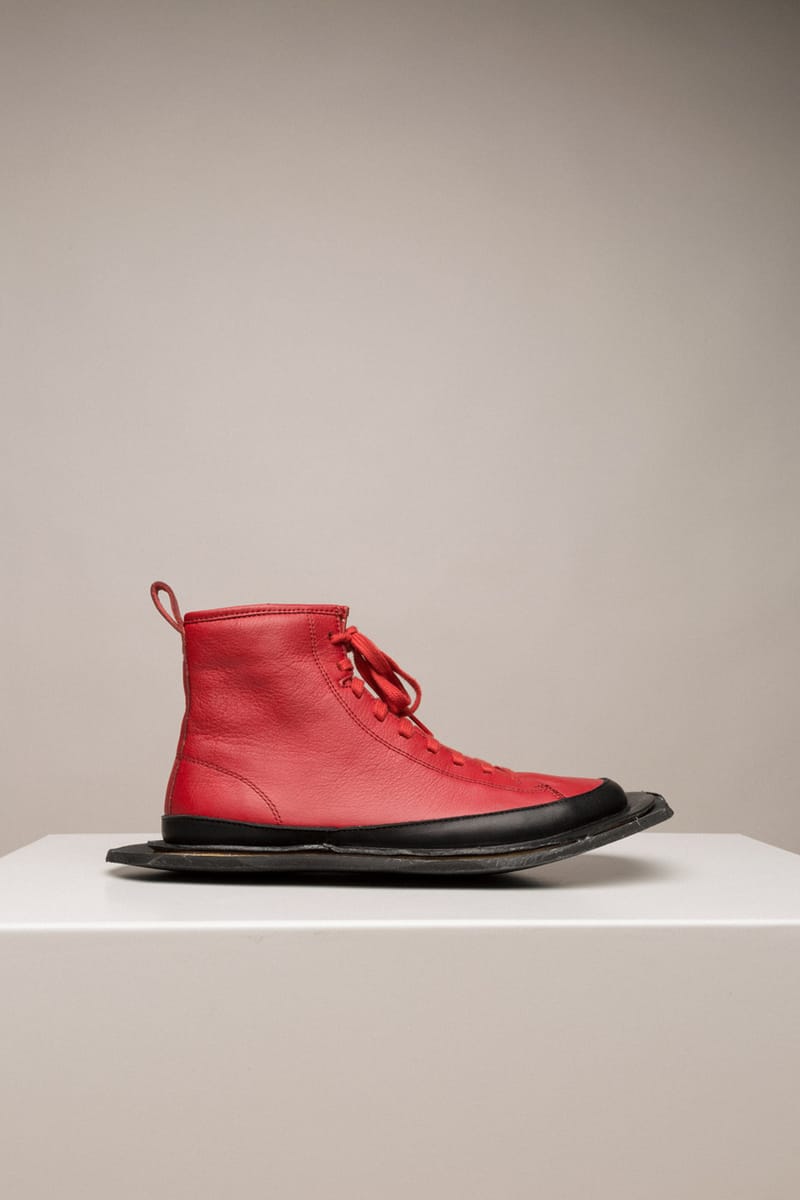 4 of 6
5 of 6
6 of 6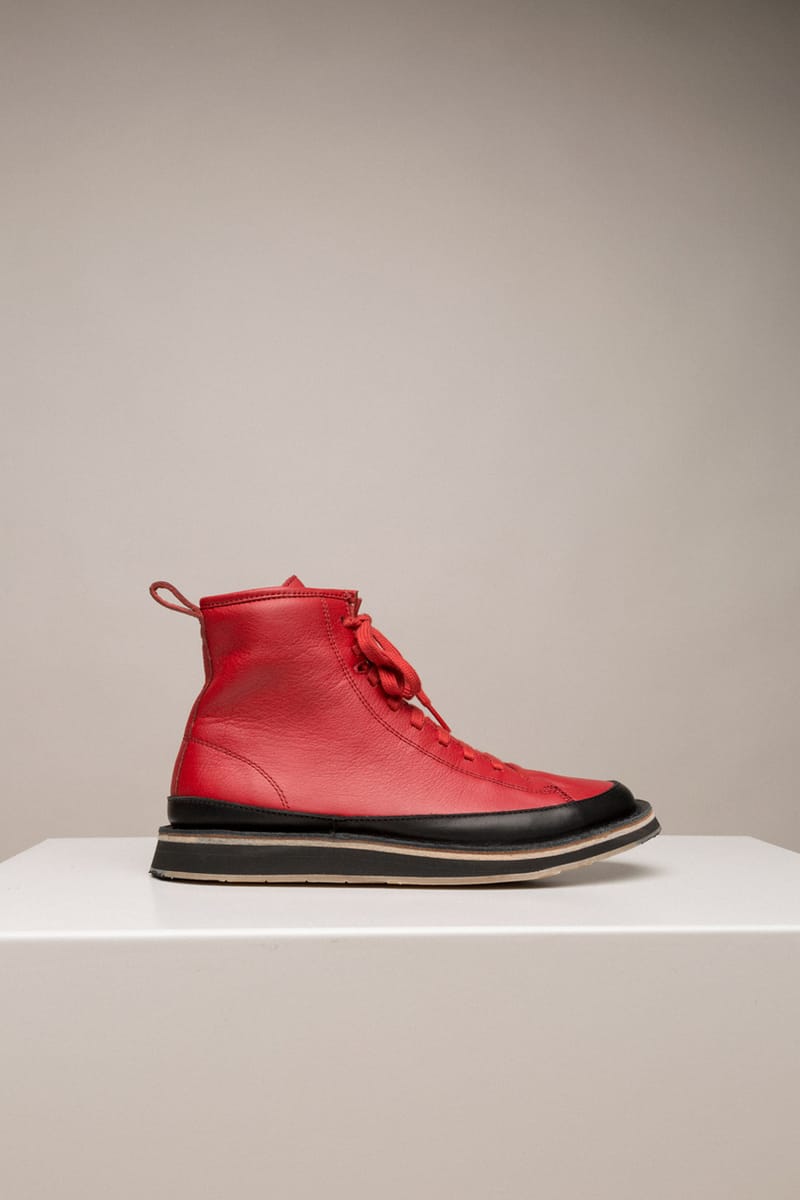 Camper's Recrafted collection launches this month via Camper's website and select stores.
Source: Read Full Article