22 Photos Of Princess Diana That May Show Why Prince Harry Has Chosen A More Private Life

"My wife has become one of the latest victims of a British tabloid press that wages campaigns against individuals with no thought to the consequences — a ruthless campaign that has escalated over the past year, throughout her pregnancy and while raising our newborn son… My deepest fear is history repeating itself. I've seen what happens when someone I love is commoditized to the point that they are no longer treated or seen as a real person. I lost my mother and now I watch my wife falling victim to the same powerful forces." —Prince Harry, Duke of Sussex, Oct. 1, 2019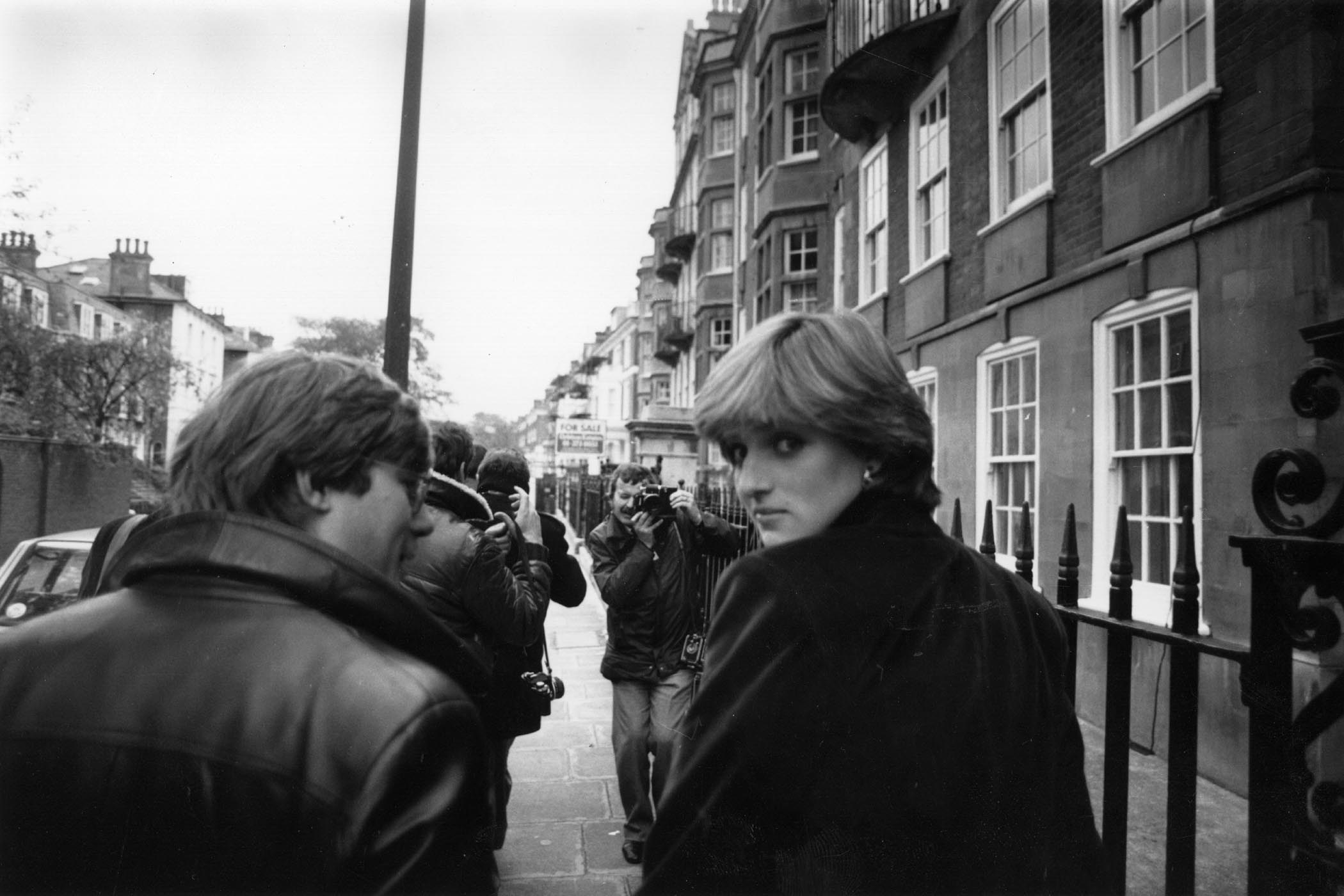 Diana Spencer, later the Princess of Wales, is surrounded by press photographers shortly before the announcement of her engagement to Charles, Prince of Wales, May 13, 1980.
Diana is pursued by the press near her London flat, Nov. 13, 1980.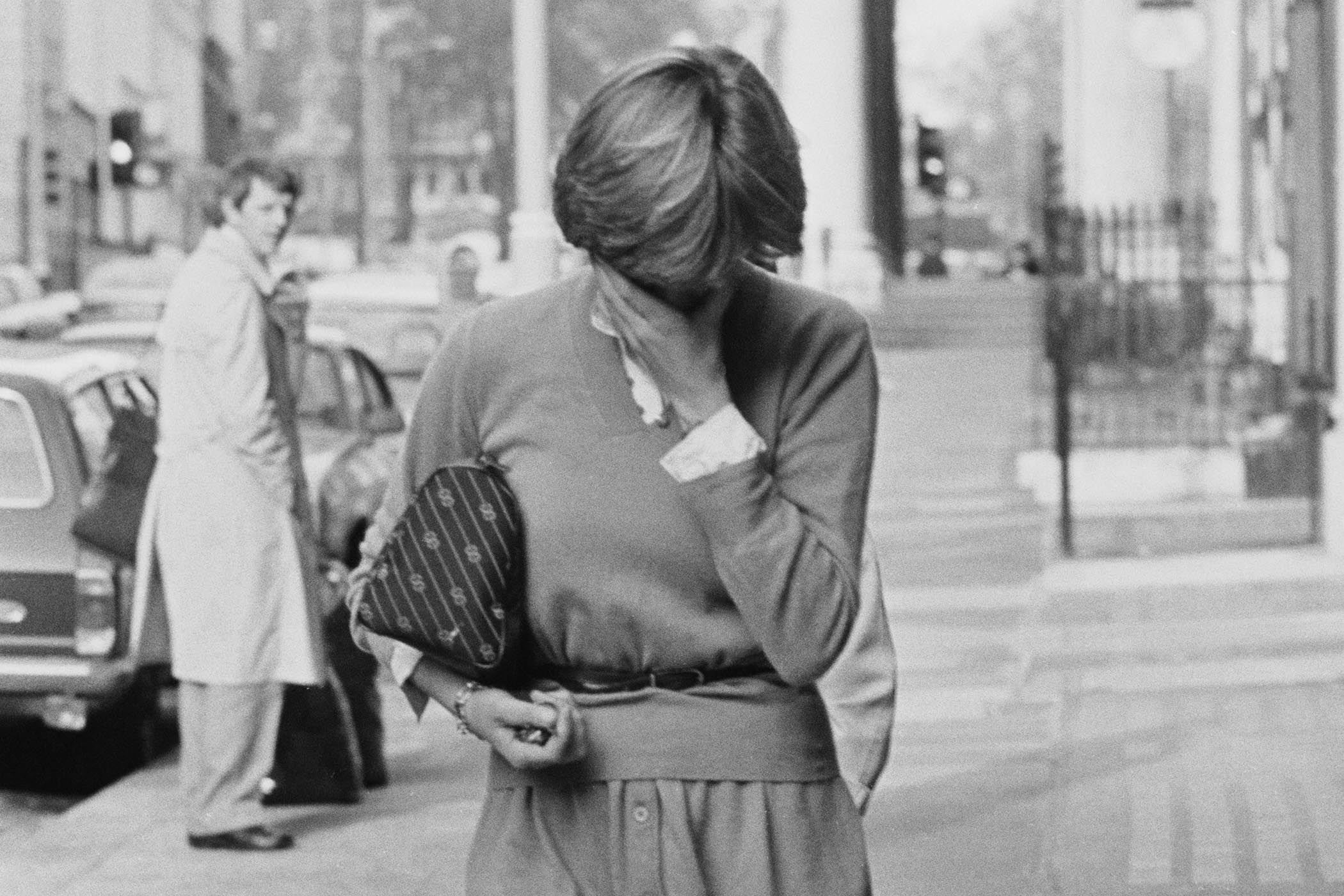 Diana covers her face as she walks on a street in London, Nov. 17, 1980.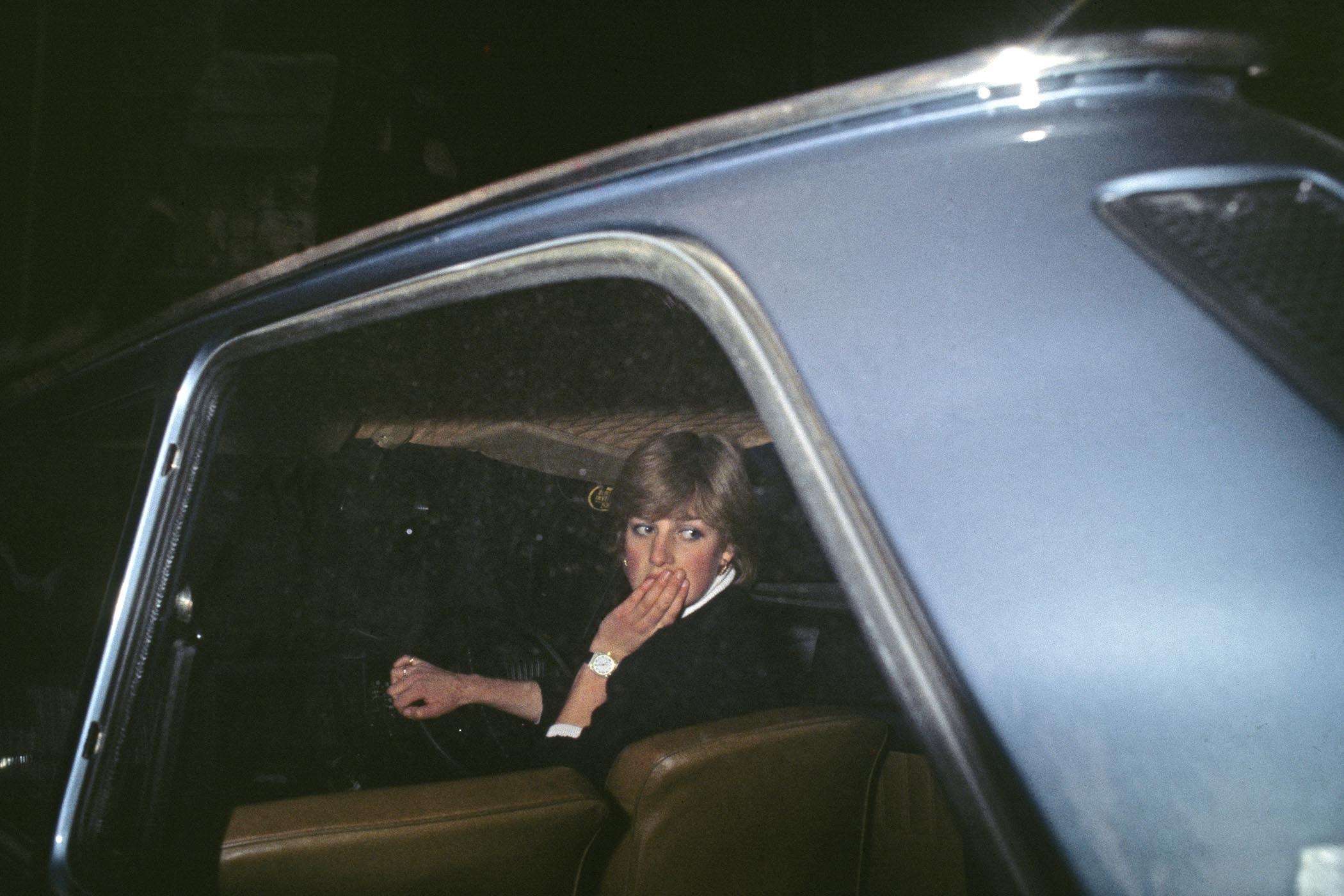 Diana is photographed outside her home in London, 1980.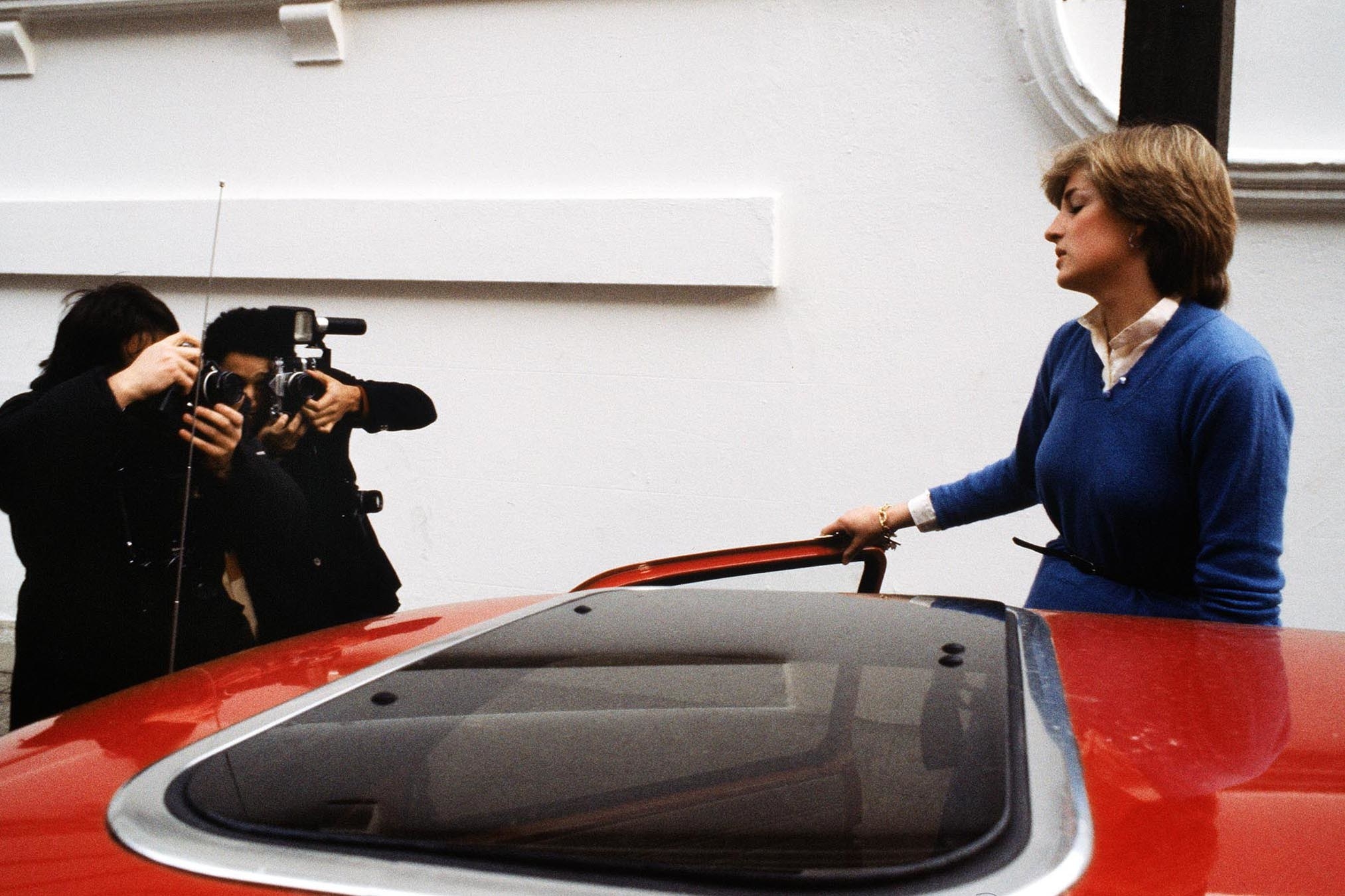 Diana is ambushed by photographers while getting into her car, Nov. 20, 1980.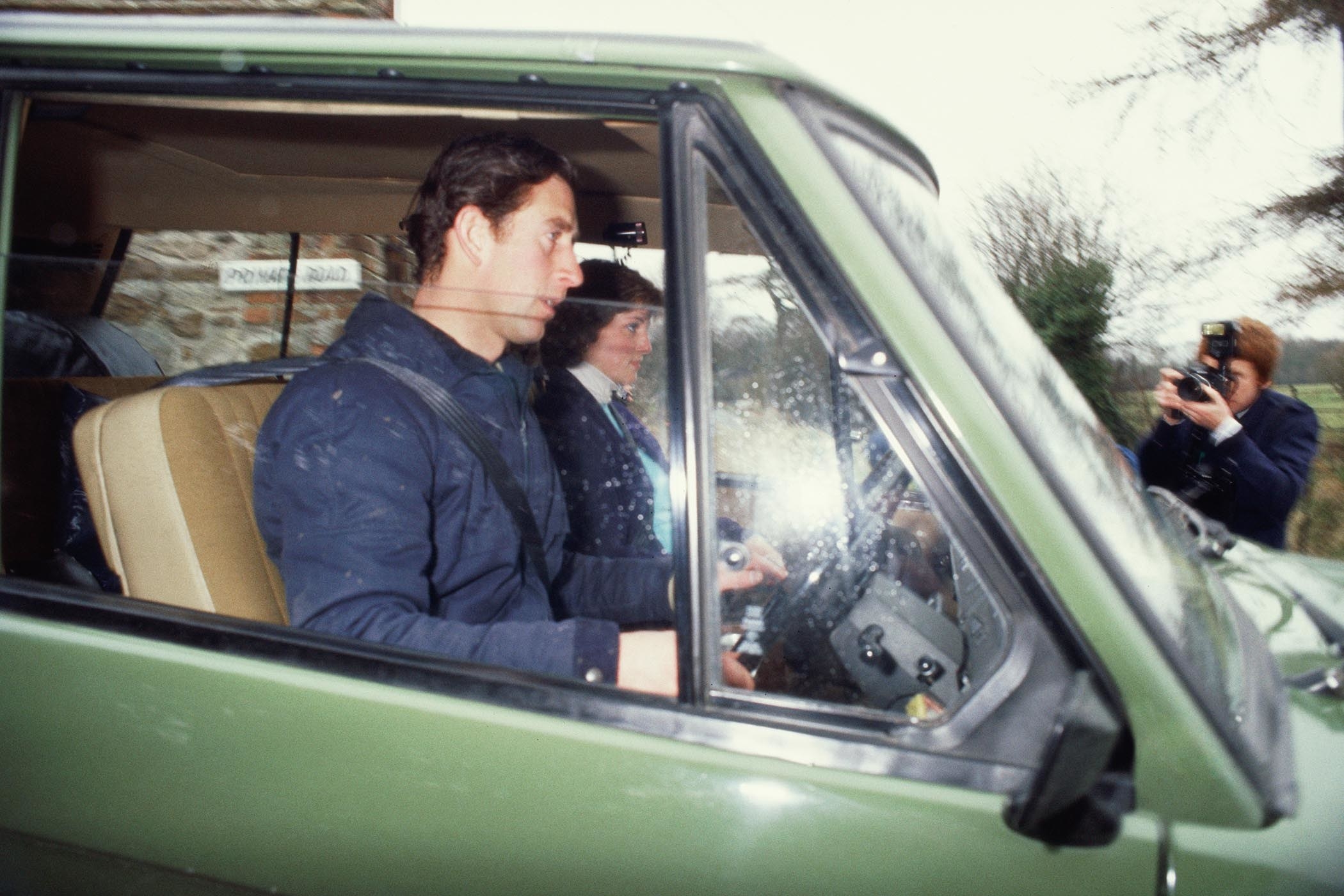 Prince Charles and Princess Diana arrive at racehorse trainer Nick Gaselee's stables at Lambourn, Berkshire, March 1981.
Princess Diana and Prince Harry play on the banks of the River Dee, near Balmoral Castle, during a summer vacation in Balmoral, Scotland, Aug. 18, 1987.
Princess Diana, with Prince Harry, Prince William, and her nieces and nephews, on holiday on Necker Island, British Virgin Islands, Jan. 9, 1989.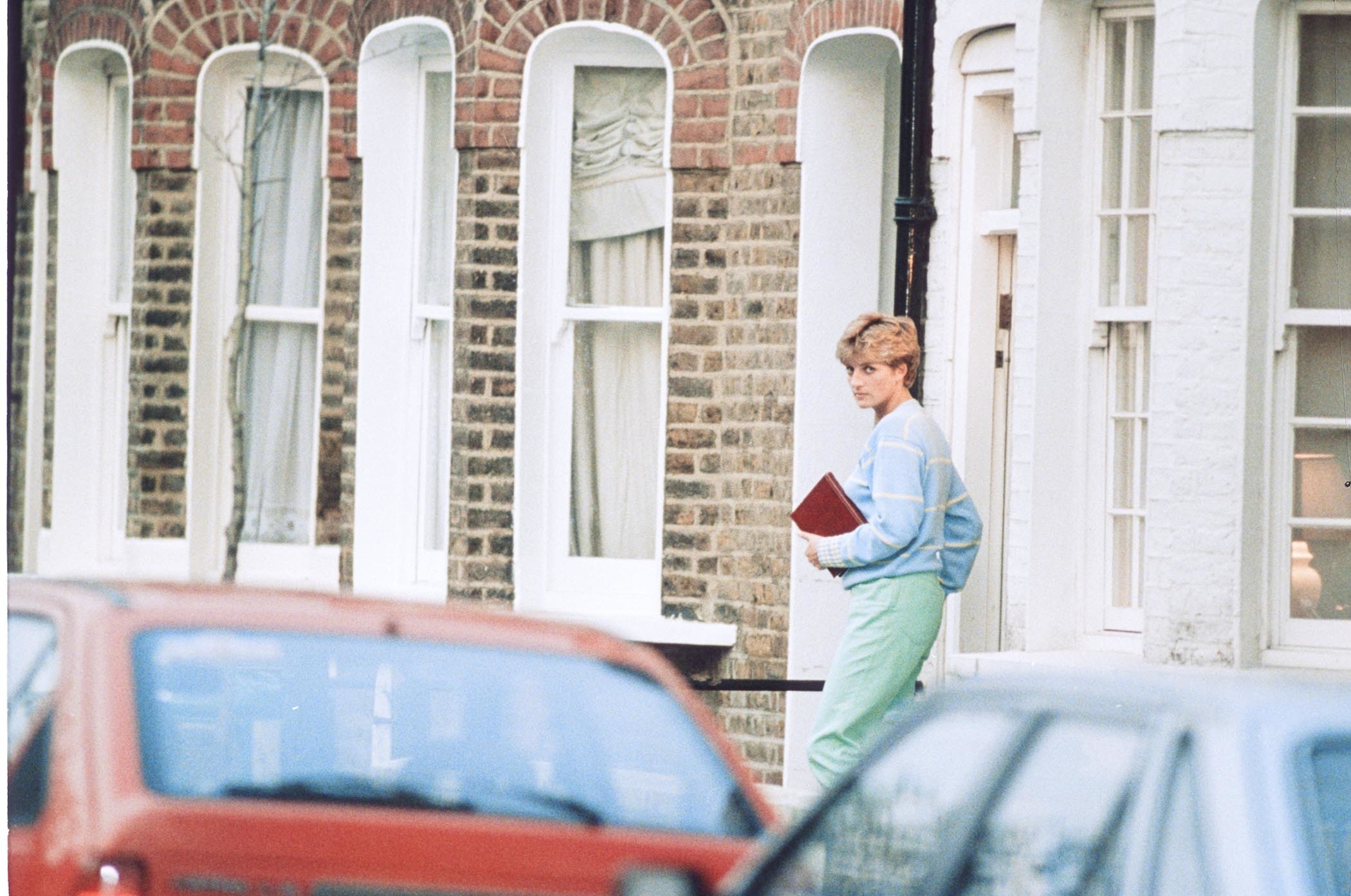 Princess Diana visits friend Carolyn Bartholomew, her former flatmate, in London, June 10, 1992.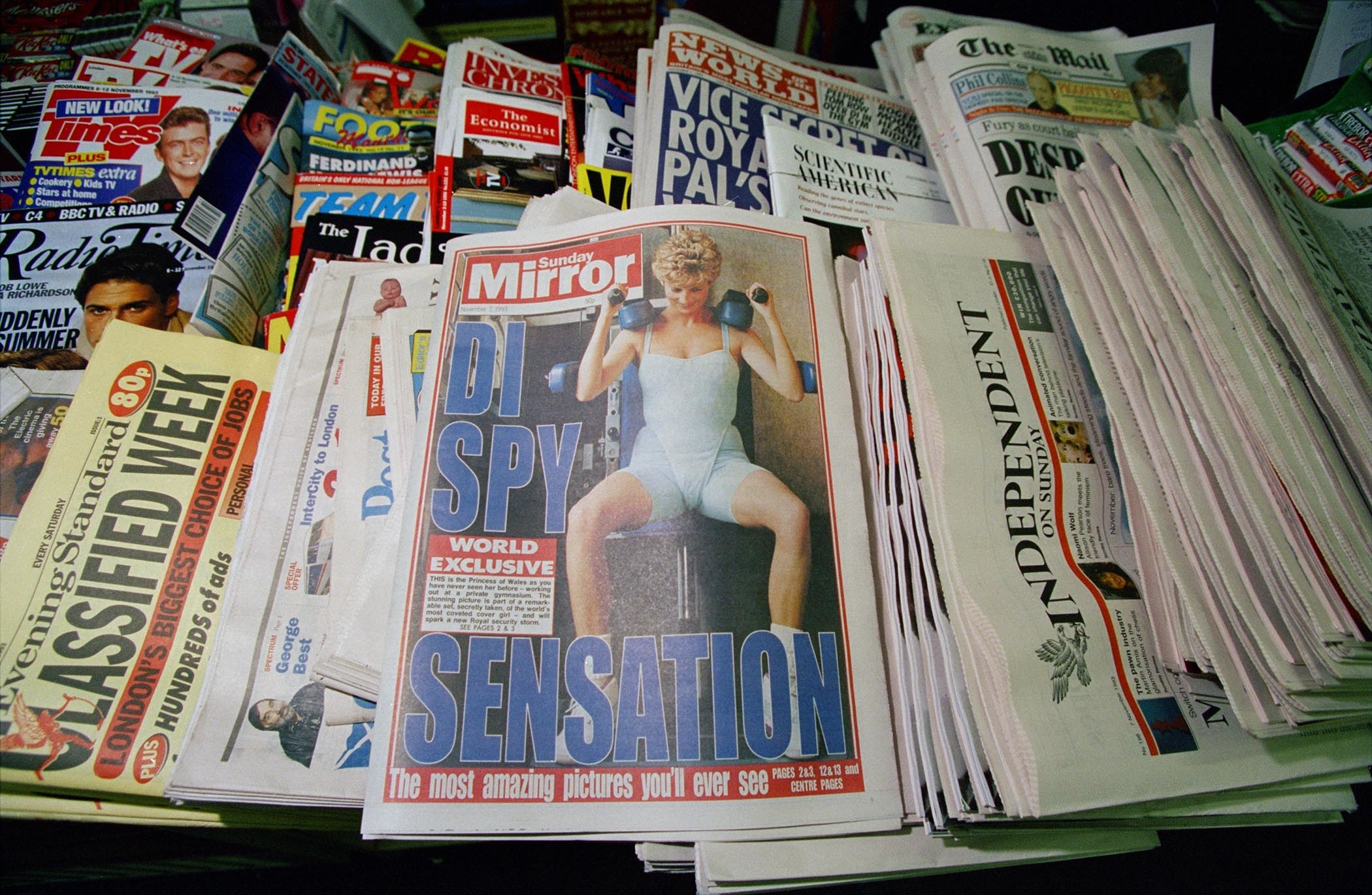 A selection of British magazines and Sunday newspapers, Nov. 7, 1993. At the center is a copy of the Sunday Mirror, featuring a controversial, secretly taken picture of Princess Diana.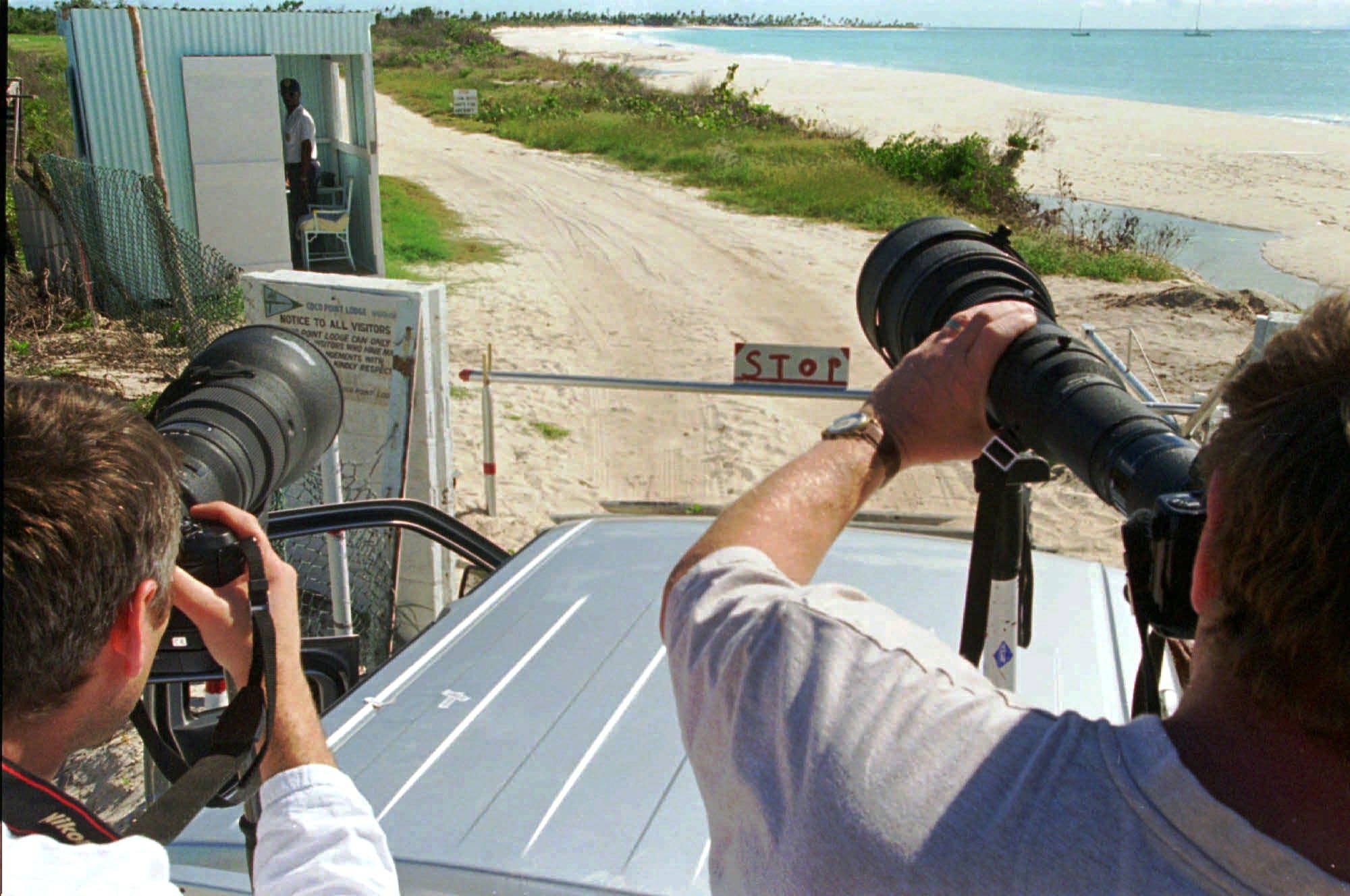 Photographers aim long lenses down an area of beach known as Spanish Point on the Caribbean island of Barbuda, where Princess Diana is spending her vacation, December 1995.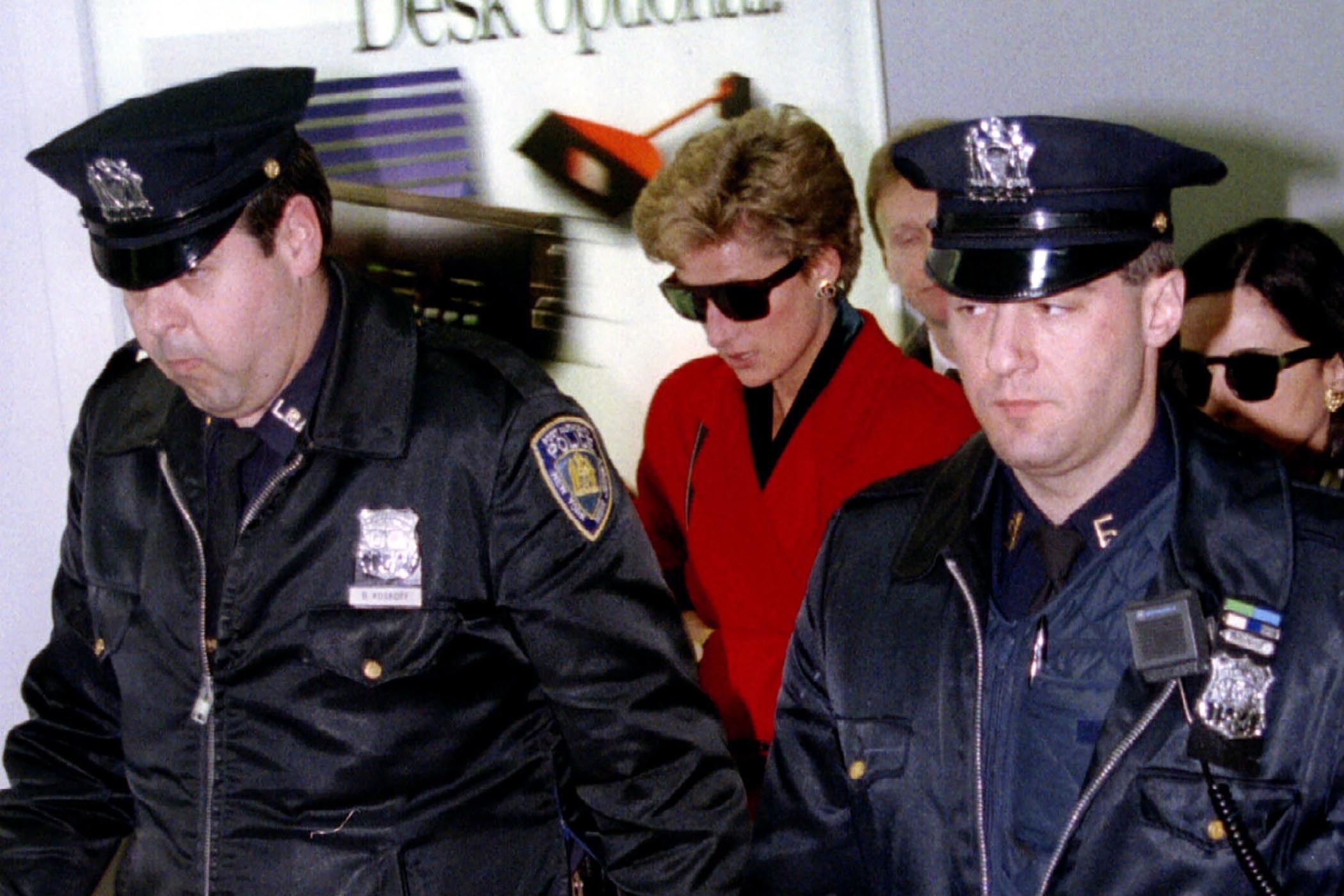 Princess Diana is surrounded by New York City police officers as she makes her way through New York's LaGuardia airport, Dec. 30, 1993.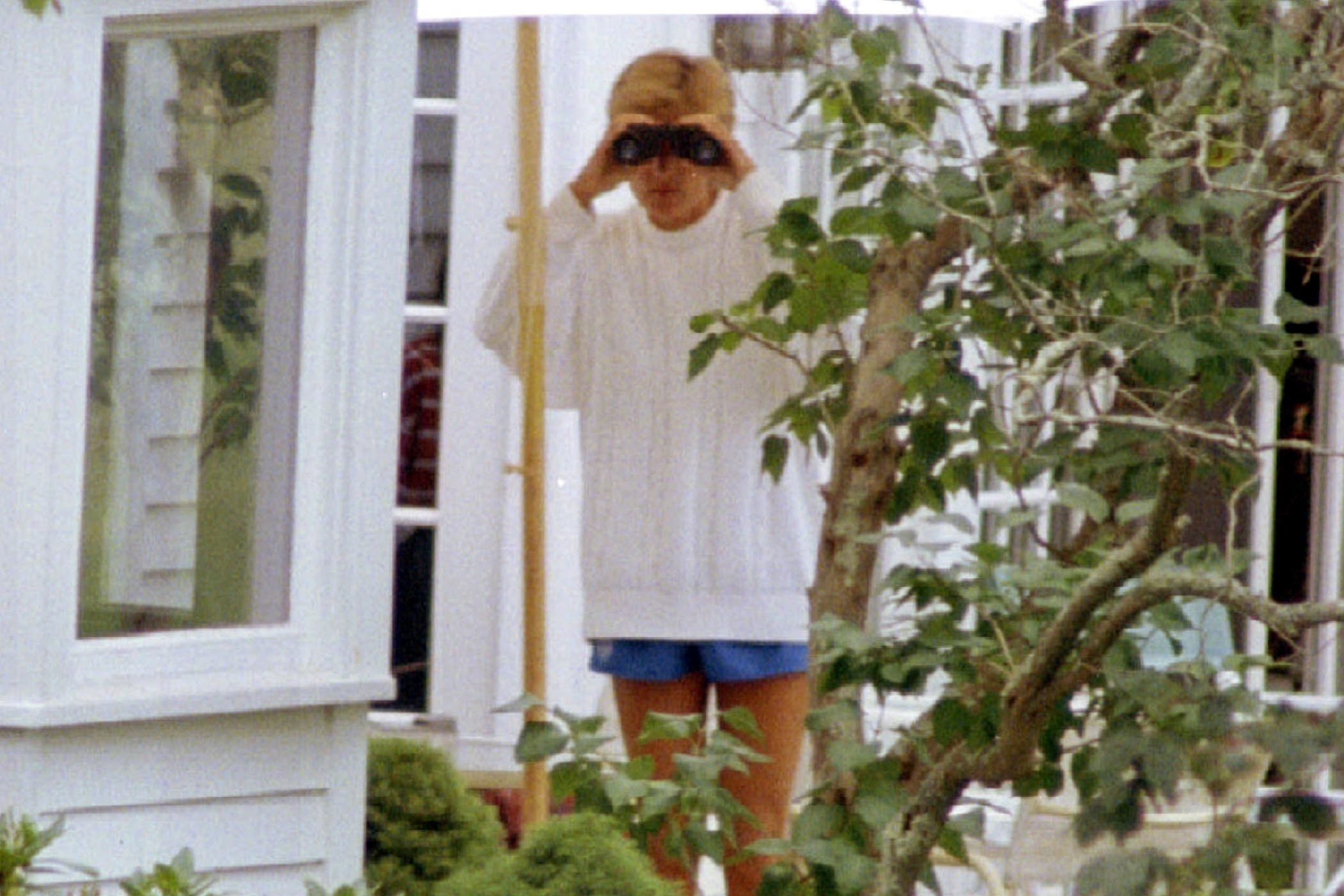 Princess Diana peers through binoculars on the lookout for photographers on the grounds of the secluded estate where she is vacationing on the Massachusetts island of Martha's Vineyard, Aug. 11, 1994.
Princess Diana is photographed from a secluded position during her vacation on Martha's Vineyard, Aug. 9, 1994.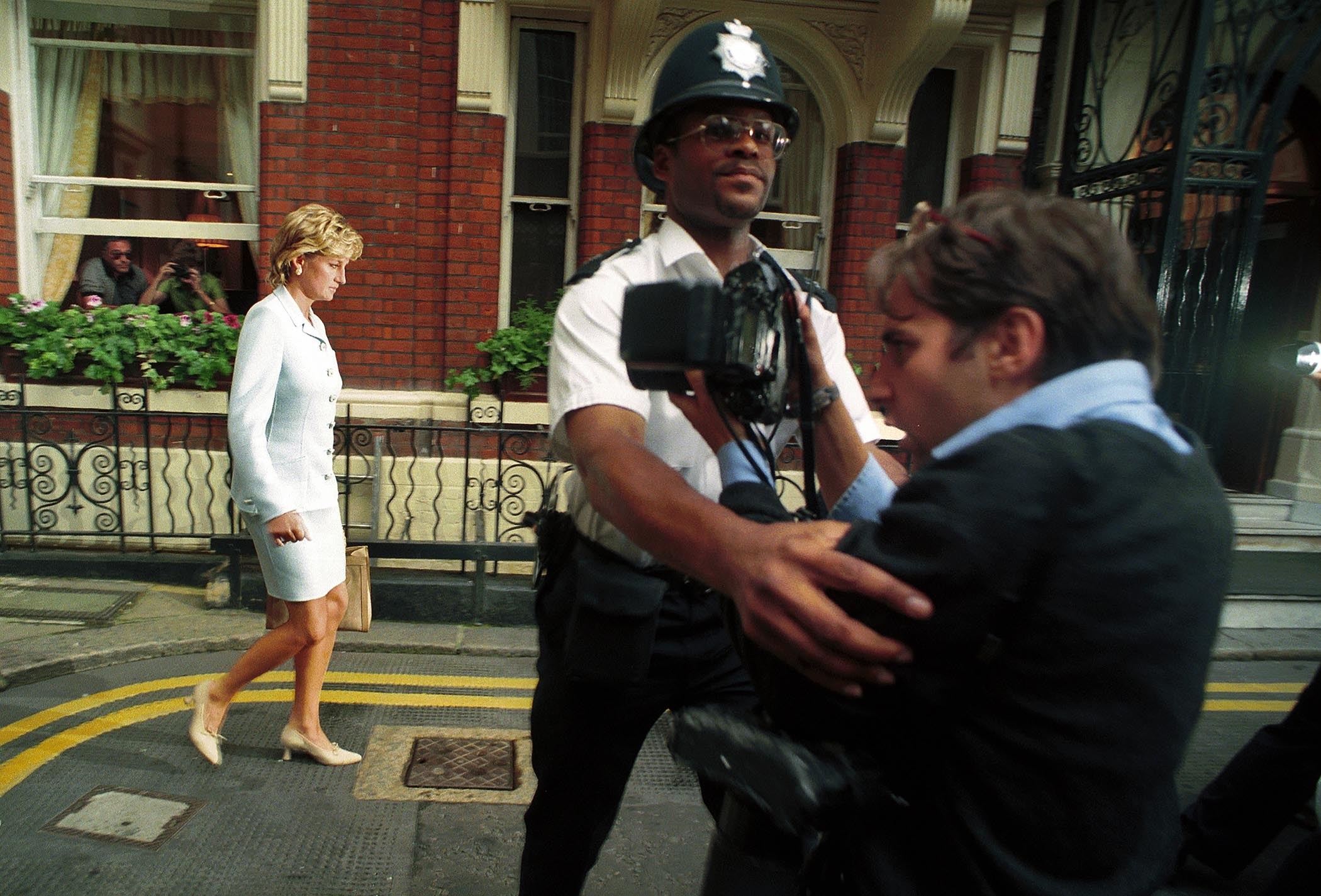 Princess Diana, on the day her divorce from the Prince of Wales was announced, is photographed as a police officer holds back another photographer in London, July 12, 1996.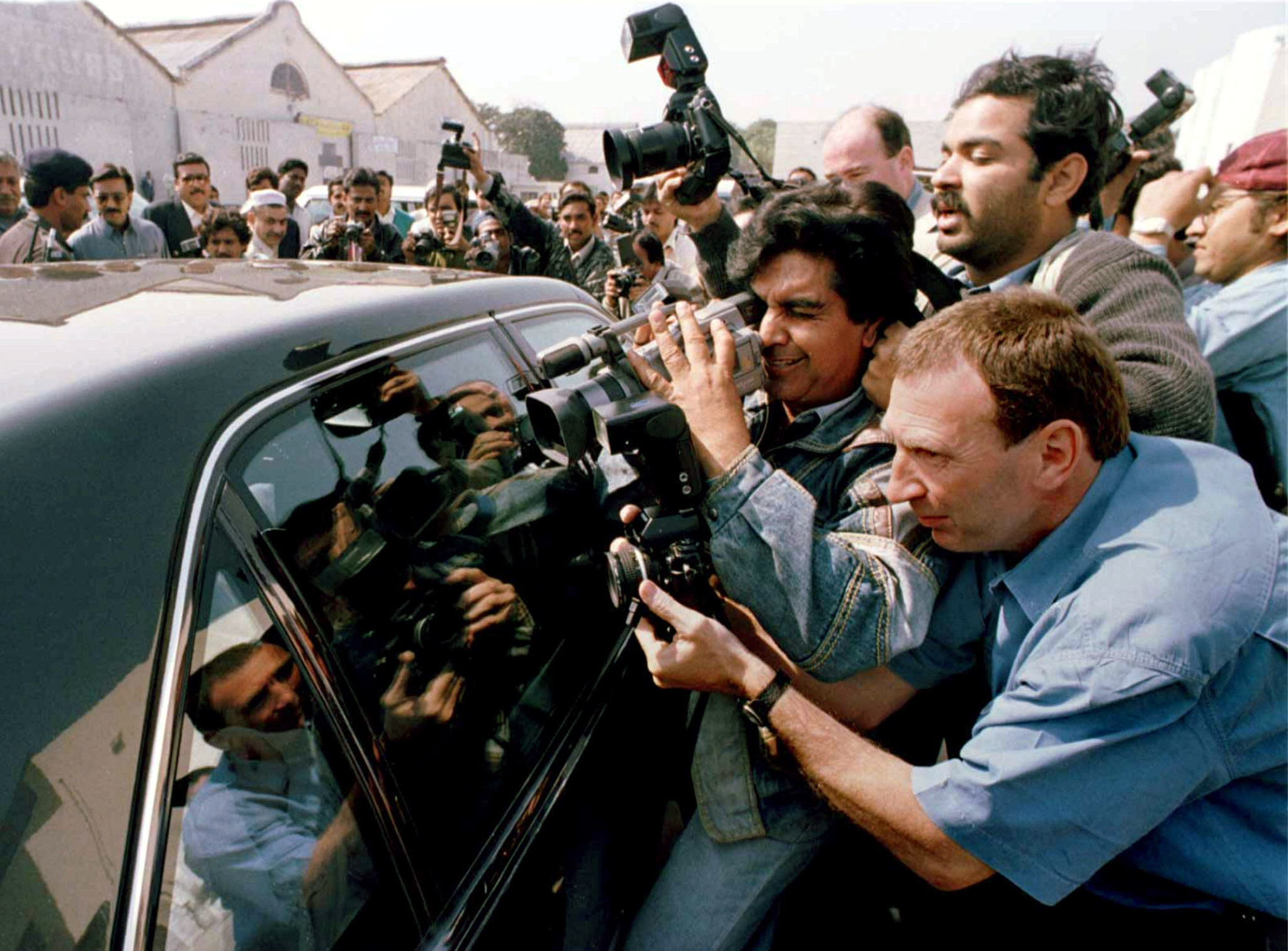 Paparazzi photographers fight to get a picture of Princess Diana as she arrives in Lahore, Pakistan, Feb. 21, 1996.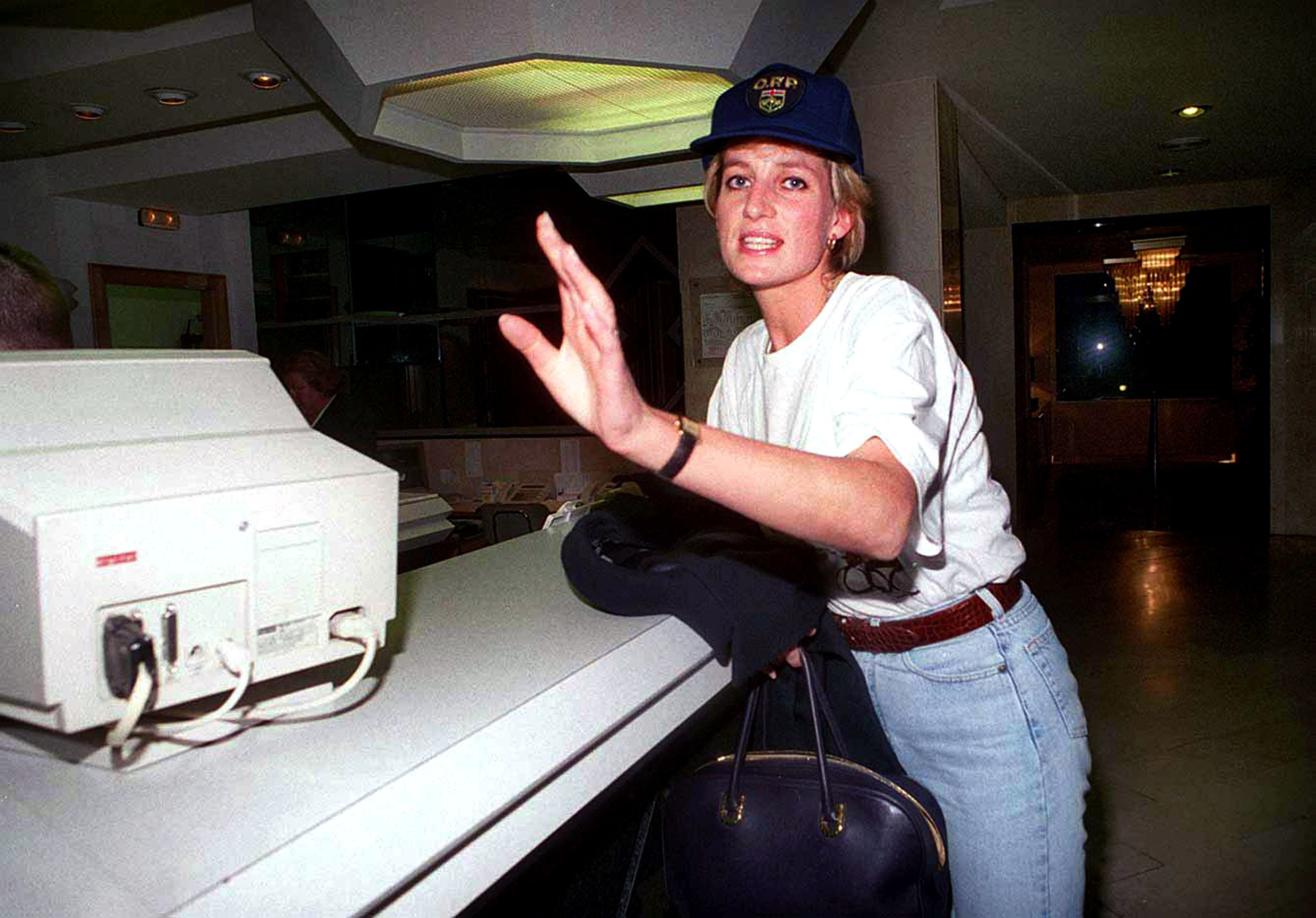 Princess Diana gestures upon arrival at a hotel in Alicante, Spain, on May 3, 1996.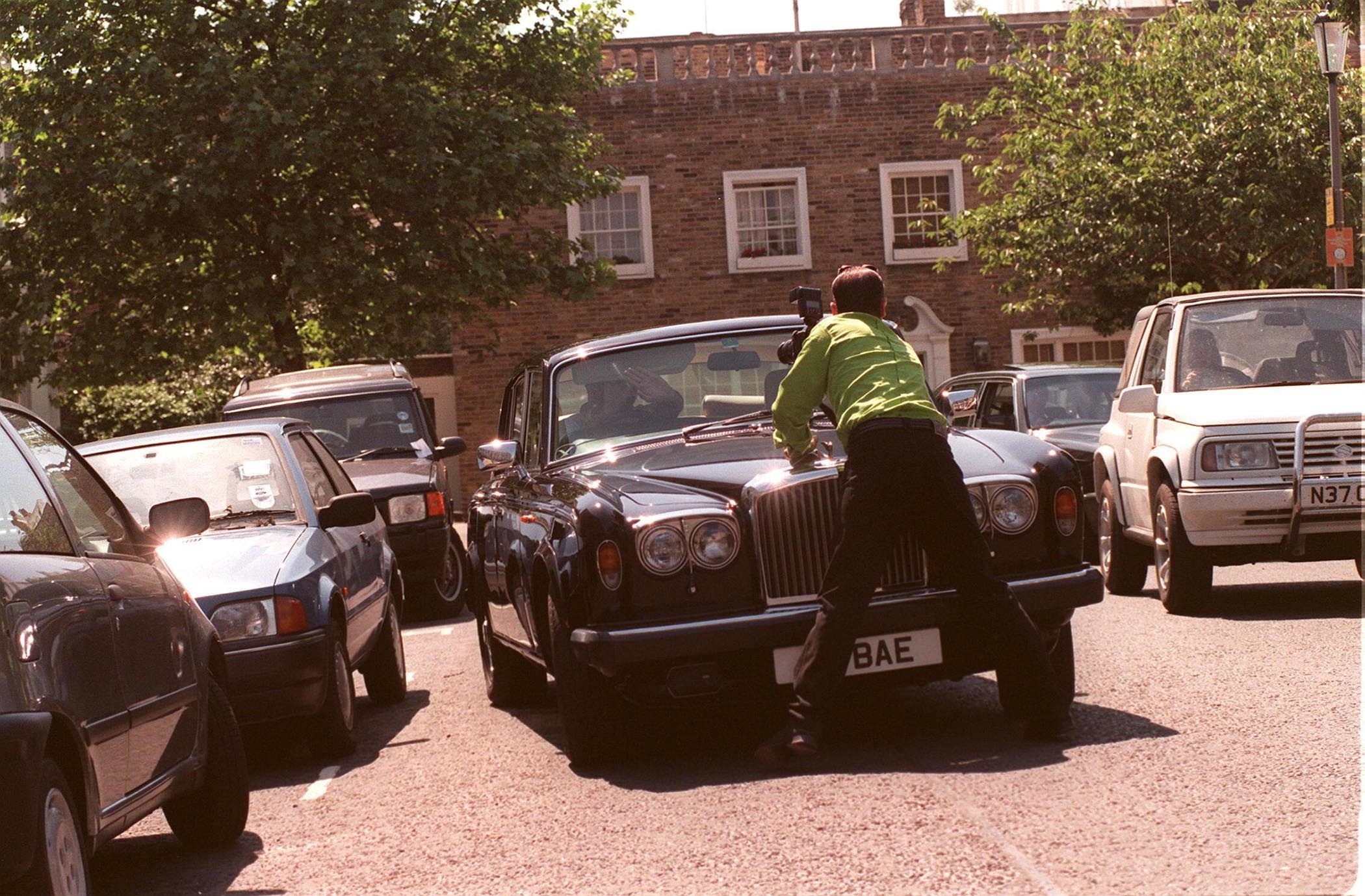 A photographer throws himself into the path of a vehicle in an attempt to photograph Princess Diana's lunch guest, May 26, 1997.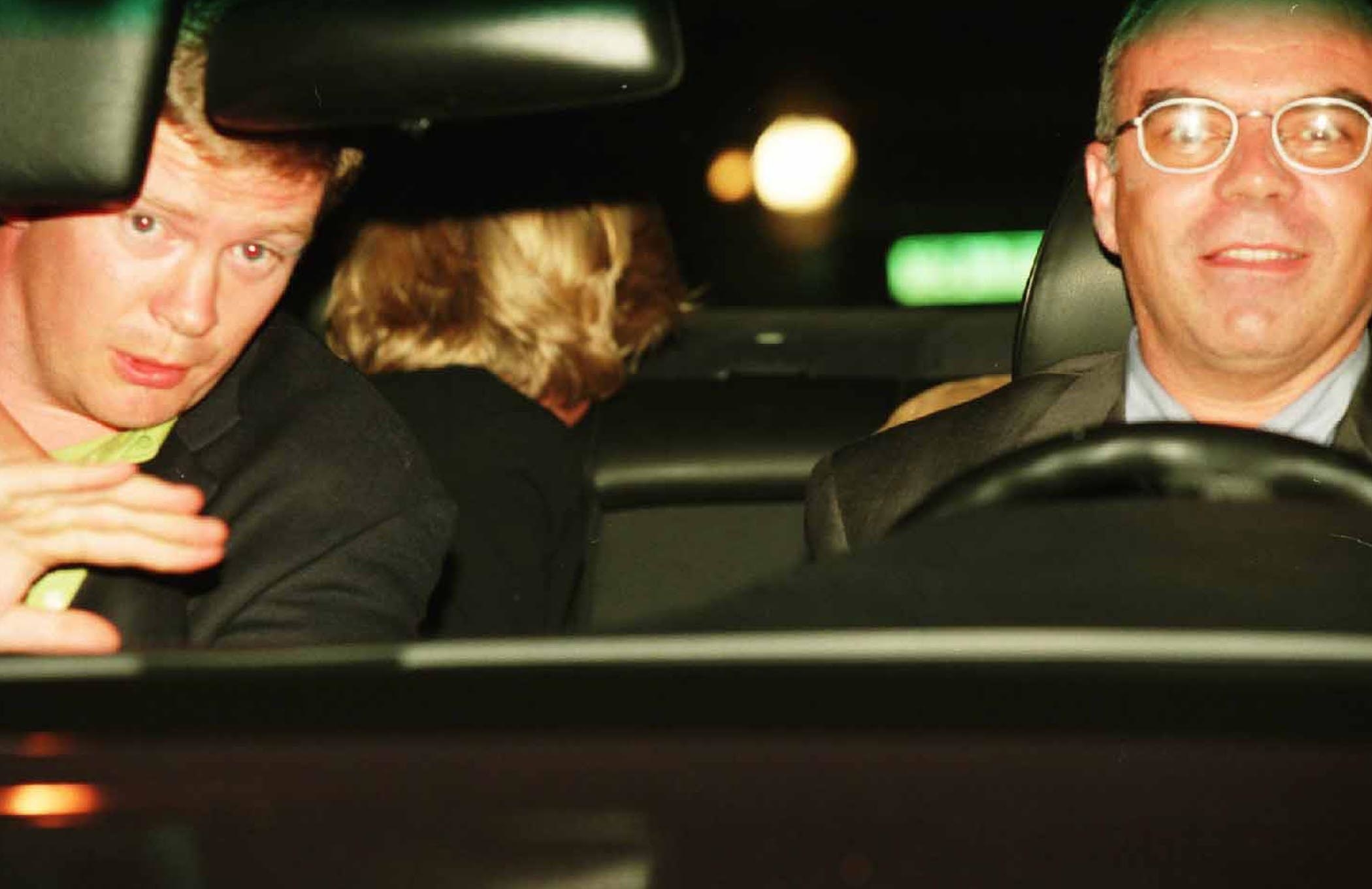 This photo, taken by Jacques Langevin in Paris on the night of Aug. 31, 1997, shows Princess Diana, her bodyguard Trevor Rees-Jones (left), and driver Henri Paul shortly before the fatal crash that killed Diana.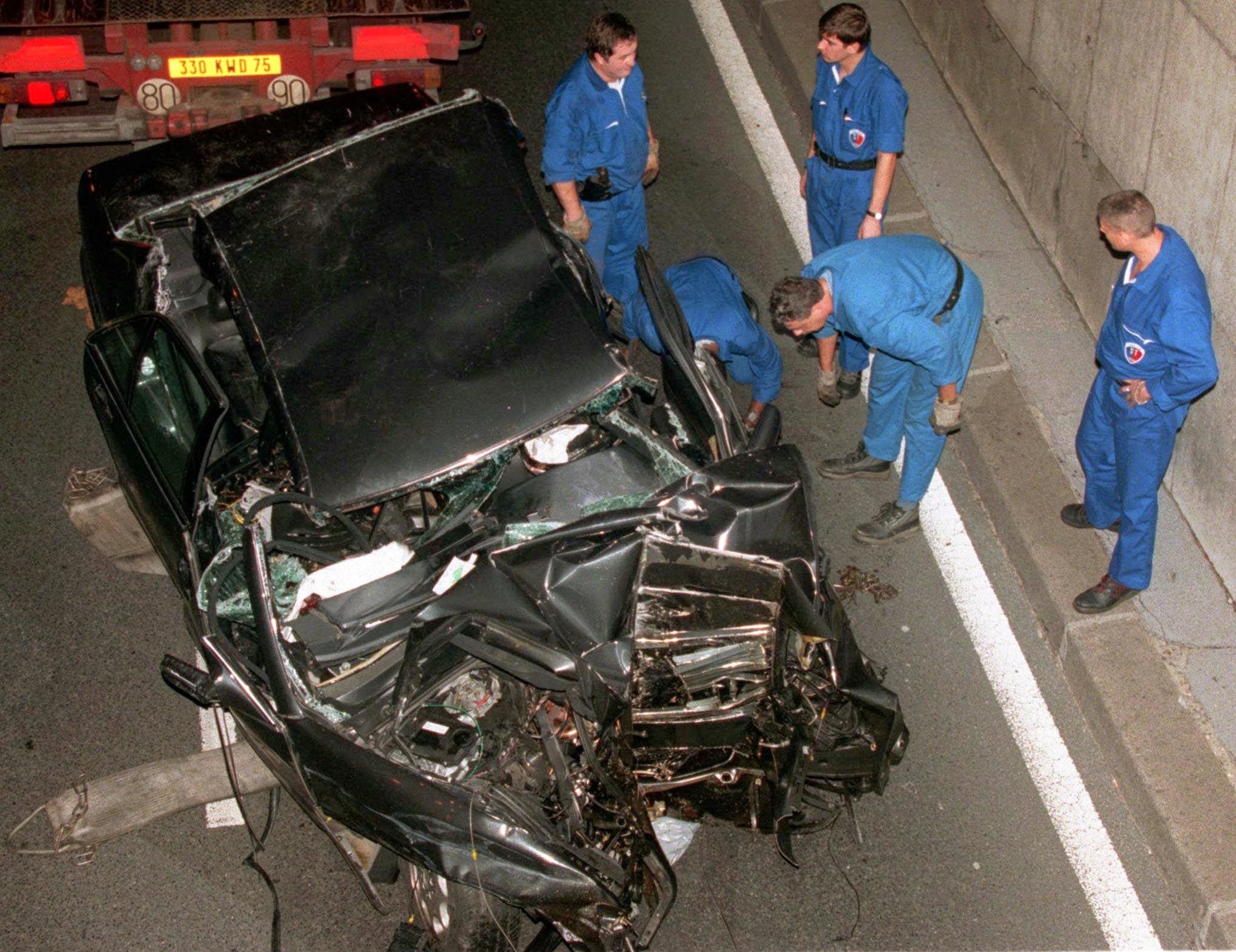 Police services prepare to take away the damaged car that Princess Diana was traveling in on the Pont de l'Alma in Paris.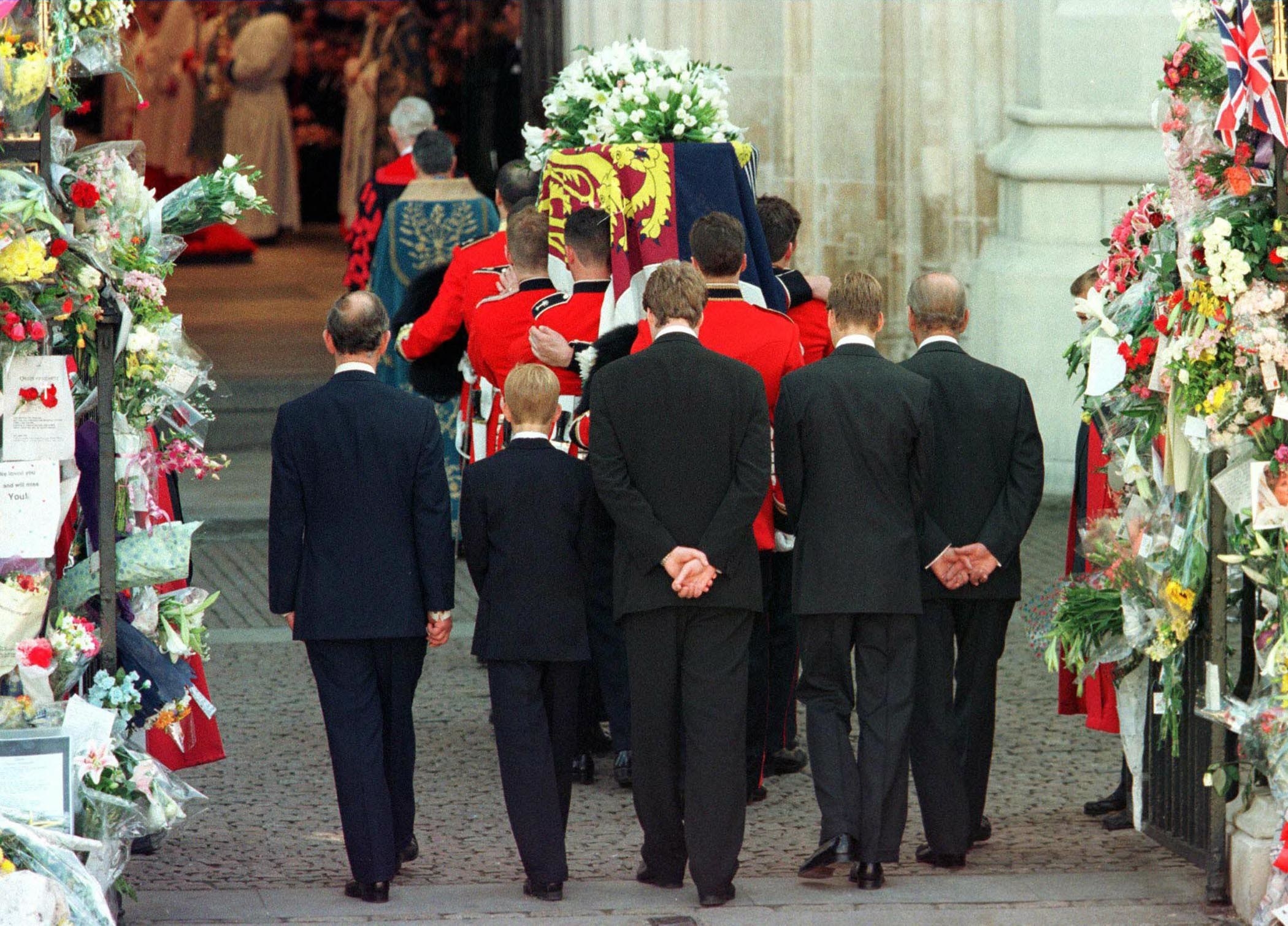 From left: Prince Charles, Prince Harry, Earl Spencer, Prince William, and the Duke of Edinburgh follow the coffin of Princess Diana as it is being carried into Westminster Abbey for a funeral service, Sept. 6, 1997. Hundreds of thousands of mourners lined the streets of London to watch the funeral procession.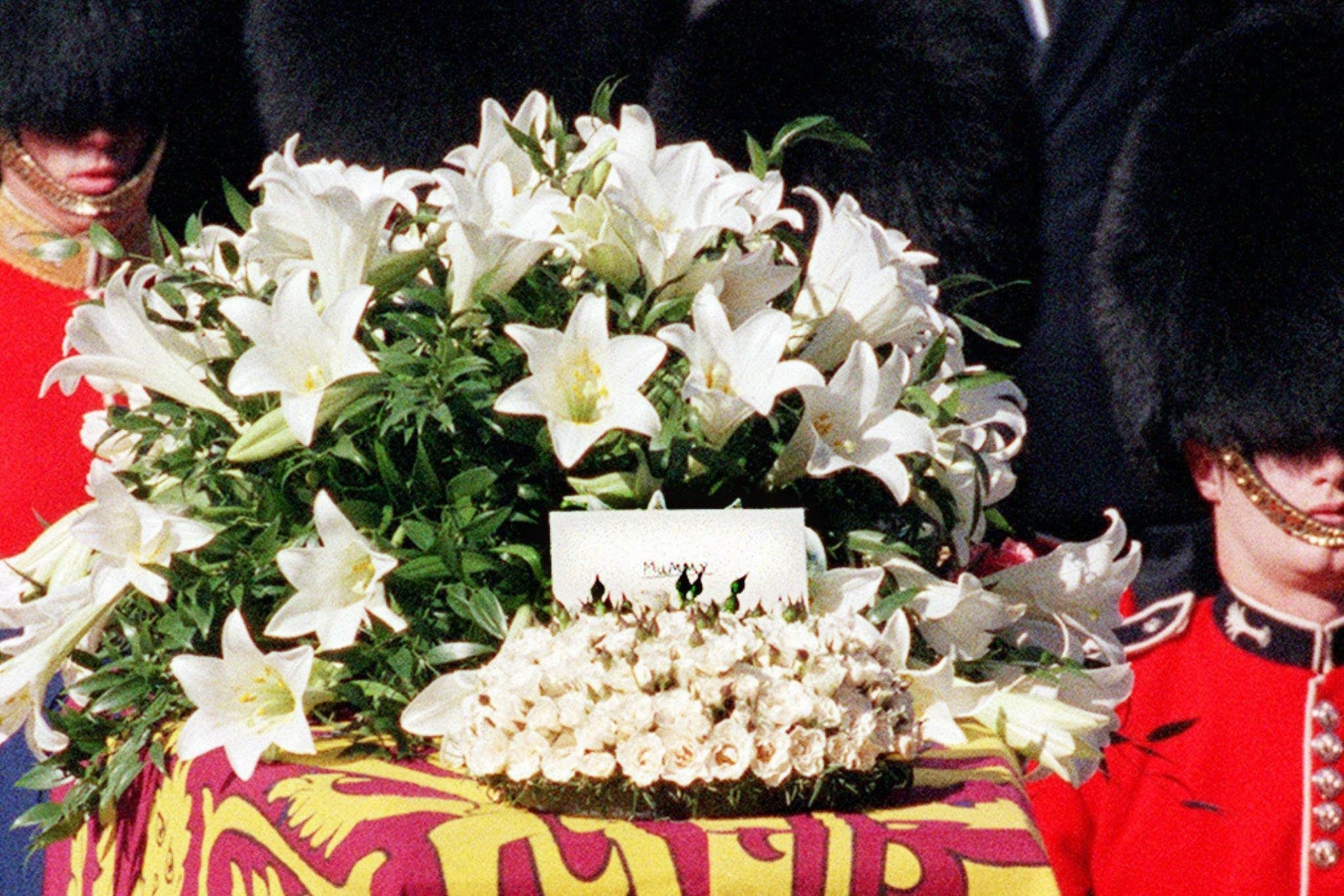 Among the flower arrangements on the coffin of Princess Diana is a card with the word "Mummy" written on it, as the gun carriage carries her remains to Westminster Abbey for the funeral ceremony, Sept. 6, 1997.

Gabriel H. Sanchez is the photo essay editor for BuzzFeed News and is based in New York City.

Contact Gabriel H. Sanchez at gabriel.sanchez@buzzfeed.com.

Got a confidential tip? Submit it here.

Ellie Hall is a reporter for BuzzFeed News and is based in Washington, DC.

Contact Ellie Hall at ellie.hall@buzzfeed.com.
Source: Read Full Article