Why Wendy Williams Says She Owes 'Basketball Wives' Star Evelyn Lozada An Apology
Wendy Williams has had many feuds with celebrities throughout her career. Since her talk show host began in 2008, Williams has sounded off on the Kardashians, Beyoncé, Oprah Winfrey, and Dionne Warwick. 
Throughout all of the famous squabbles, Williams rarely apologized to the celebrities she publicly chats about on her show. However, she recently shared that VH1 star Evelyn Lozada might receive an apology from her one day.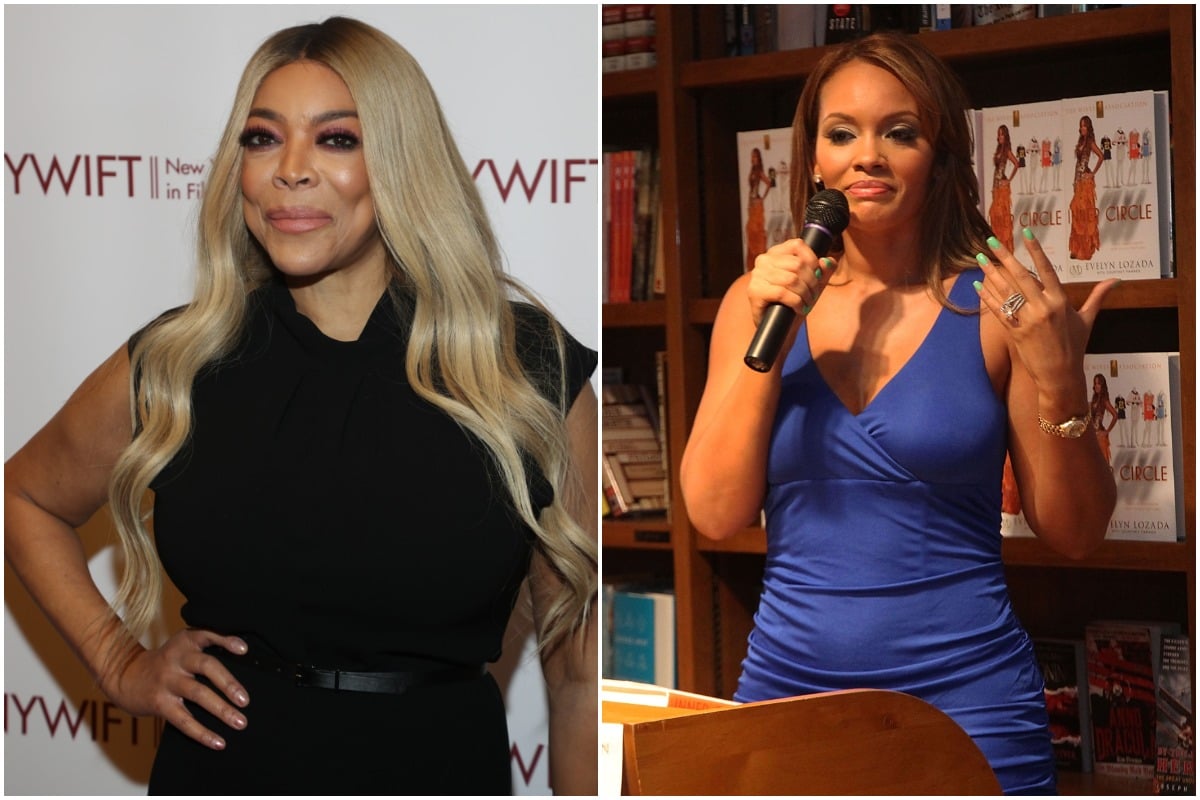 Why Wendy Williams and Evelyn Lozada have issues
Williams and Lozada's feud began in 2014. During her Hot Topics segment on her show, Williams discussed Lozada's son with her ex-boyfriend, Carl Crawford. She congratulated Lozada on giving birth to a "cash register" before she corrected herself. Crawford was worth a reported $142 million at the time of the segment, per The Huffington Post.
After she made her comments about Lozada's then-newborn, Williams discussed Crawford's appearance. She claimed that Lozada chose to be with Crawford because of his millions.
"Like she upgraded him, and now that she had the baby, he's upgrading her," Williams said. "Here's what I'm thinking, Ev. You should become involved in a lot of charity work. And also, talk to your man about opening you up another Dulce…except Dulce Beverly Hills, not Dulce Miami." 
Lozada responded to Williams' remarks via Twitter. The Basketball Wives star said Williams' then-husband Kevin Hunter frequented her Miami store to buy things for a mistress.
"Since u want me 2 open Dulce n LA. Maybe ur man can come 2 that store & purchase shoes 4 another woman like he did @ my Miami store," Lozada tweeted. "Bloop!"
"Oh…BTW…he purchased the Casadei suede over the knee boots triple platform just in case you wanted to know," Lozada added. "#DontComeForMe #INeverBotherU"
"#NowPutThatOnHotTopics," she wrote.
Wendy Williams wants to apologize for her comments about Evelyn Lozada's son
Williams never responded to Lozada's tweets publicly back in 2014. In April 2019, she shared that she filed for divorce from Hunter after 22 years. The divorce filing came after Hunter admitted that he has a daughter with his mistress, Sharina Hudson. Williams and Hunter finalized their divorce in January 2020.
During a January 2021 episode of The Wendy Williams Show, Williams talked about Basketball Wives' new season. She announced that the VH1 show is coming back on February 9, per Madame Noire.
"Basketball Wives is finally back," she said. "Well, you've been wondering about it. I haven't really much thought about it, but all of a sudden, I care about it a lot. Because corona is here, they've been off for over a year, and Shaunie is right there in front. Shaunie O'Neal is still the boss."
Williams also shared that she needs to speak to Lozada soon. She also said the reality star is the one to watch in the new season.
"They tell me that the star is Evelyn Lozada, who I told you I still need to apologize to," she said. "Remember the shoes in Miami, the ex-husband and the jump-off, and the whole bid. You know what I'm talking about, Ev. You got that."
Only time will tell if Williams and Lozada will patch things up.
Source: Read Full Article