What We Know About CNN Reporter Clarissa Ward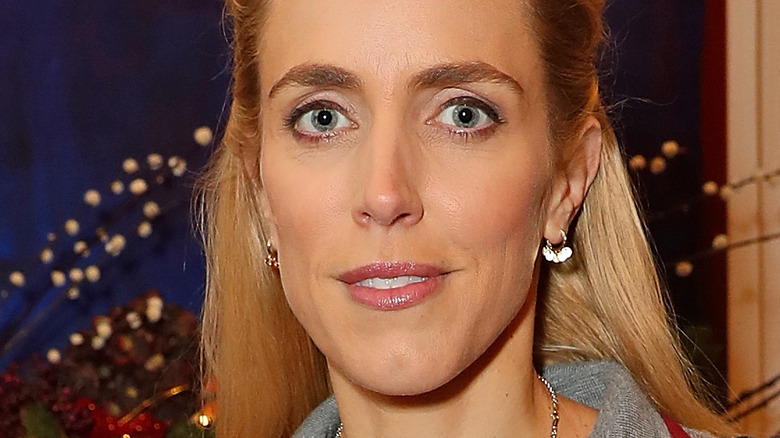 CNN's Clarissa Ward is at the forefront of some of the worlds biggest news stories of today, and she recently went viral for her brave on-the-ground reporting of Afghanistan's worsening political crisis. But, what is there to know about the American reporter's life when the cameras are down? You can discover all you need to know about Ward below. 
According to The Sun, Ward was born on Jan. 31, 1980, and has forged a successful career as a journalist and author. As of 2021, she is CNN's chief international correspondent and is based in London. Prior to her CNN days, Ward also worked for CBS News in London and was previously a news correspondent for ABC in Moscow. 
According to her official CNN profile, Ward has reported from some of the most dangerous war zones in the world over the past 15 years, including the front lines of Syria, Iraq, Afghanistan, and beyond. 
The international correspondent covers the world's biggest stories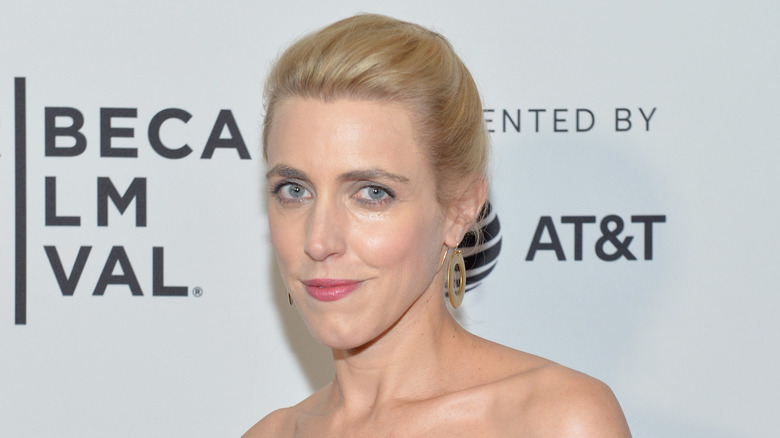 In 2020, Clarissa Ward published her first memoir "On All Fronts: The Education of a Journalist." The book centers on her career as a conflict reporter in the age of extremism and explores how she has witnessed some of the biggest stories in the world from close range. An Amazon.com synopsis describes the memoir as an "unforgettable story of one extraordinary journalist — and of a changing world."
In the same year of her book's publication, Ward traveled to India to cover the deadly second wave of coronavirus that devastated the country. She was one of three CNN reporters based in the area at the time and covered the unfolding crisis from an understaffed hospital in Uttar Pradesh, overcrowded crematoriums in Delhi, and the city of Varanasi. 
Ward also fronted much of CNN's coverage of Joe Biden's first international trip as president, and traveled to Geneva to report on Biden's summit with Russian President Vladimir Putin, and also attended the G7 summit in the U.K. — where she interviewed the British Prime Minister Boris Johnson.
Clarissa Ward has won numerous awards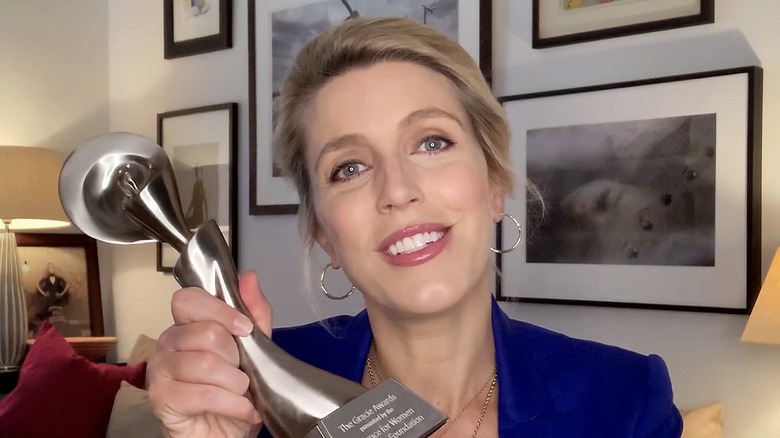 Throughout her career in journalism, which began in 2002 when she started interning at CNN's Moscow bureau, Clarissa Ward has earned a string of prestigious awards for her work. Per her CNN profile, this includes two George Foster Peabody Awards, two Alfred I. duPont-Columbia Awards, an impressive total of seven Emmy Awards, two Edward R. Murrow Awards, the 2017 David Kaplan Award, and she has also received honors from the Radio and Television Correspondents' Association. She also won a "Golden Nymph from the Monte Carlo Television Festival in 2019" based on her reporting on the body double posing as murdered columnist Jamal Khashoggi.
In 2016, the chief international correspondent was also given the highly regarded Excellence in International Reporting Award from the International Center for Journalists due to her reporting in war zones such as Iraq and Syria. According to The Sun, she was also named Reporter/Correspondent of the Year by the Gracies in 2019.
Her coverage in Afghanistan has earned her praise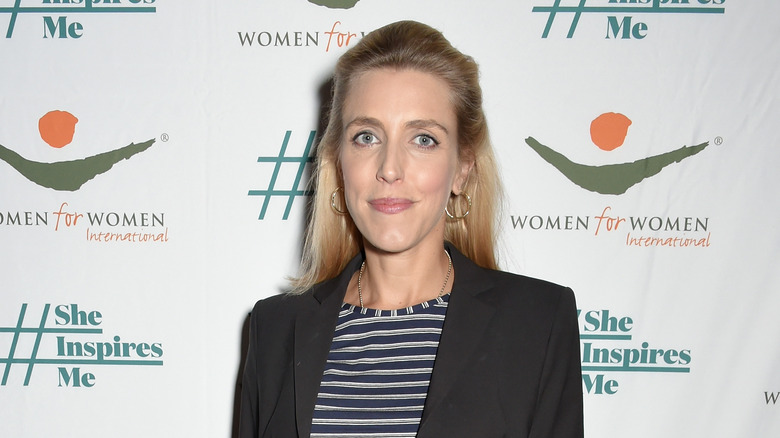 In 2021, Ward was praised by peers and CNN viewers for her brave coverage of the Taliban's takeover of Afghanistan, which occurred after President Biden's decision to pull troops out of the region. According to The Independent, Ward reported on the ground from some of the most dangerous and chaotic areas of the Afghan capital Kabul, and shared footage of several tense interactions that she and her camera crew experienced with Taliban militants. 
"Suddenly two other Taliban charge towards us. You can see their rifle butt raised to strike. When the fighters are told we have permission to record they lower their weapons," Ward explained in one report from the city of Kabul.
Ward's reporting from the region earned her praise from many admirers online. "The calmness, bravery and professionalism of @clarissaward and her team is astounding —along with her deep knowledge and empathetic yet level-headed reporting of Afghanistan. Give them every award," Jane Bradley of The New York Times wrote on Twitter. "Her commitment to tell the story of a falling Afghanistan is remarkable. And beyond brave. Stay safe out there," another Twitter user said of her work. 
Ted Cruz received backlash for his comments about Clarissa Ward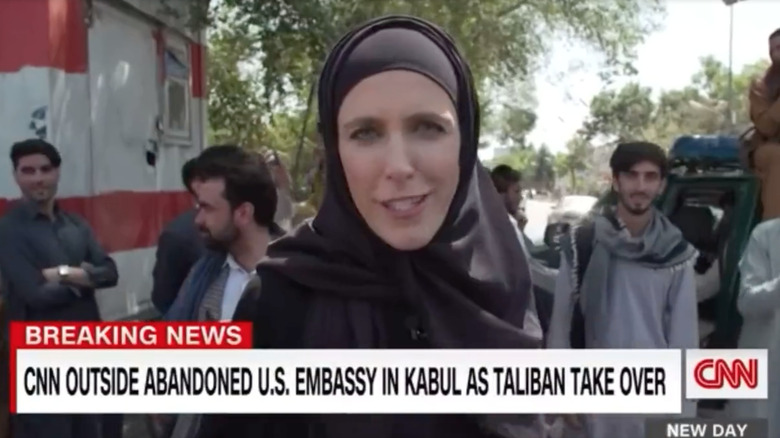 Texas Sen. Ted Cruz received a wave of backlash for his comments about Ward's reporting in Afghanistan. According to The Sun, while reporting from the Taliban-controlled city of Kabul, Ward had been wearing a typically Western outfit, and the following day was seen wearing an Islamic veil that is usually worn by Shiite women. Viewers were quick to notice Ward's wardrobe changes. However, she later explained on Twitter that she chose to wear an Islamic veil during the report as she was filming on the streets, rather than inside a private compound.
In the days following her wardrobe controversy, Ward was seen in another clip providing "bizarre" details of the Taliban's takeover. "They're just chanting 'Death to America,' but they seem friendly at the same time … It's utterly bizarre," she explained (via The Huffington Post).
Responding to the video, Sen. Cruz took to Twitter and shared the clip to his followers, adding the caption, "Is there an enemy of America for whom @CNN WON'T cheerlead? (In mandatory burkas, no less)." Shortly after Cruz's controversial statement, CNN responded to his comments, writing on Twitter, "Rather than running off to Cancun in tough times, @clarissaward is risking her life to tell the world what's happening. That's called bravery. Instead of RTing a conspiracy theorist's misleading soundbite, perhaps your time would be better spent helping Americans in harm's way."
Clarissa Ward also has a loving home life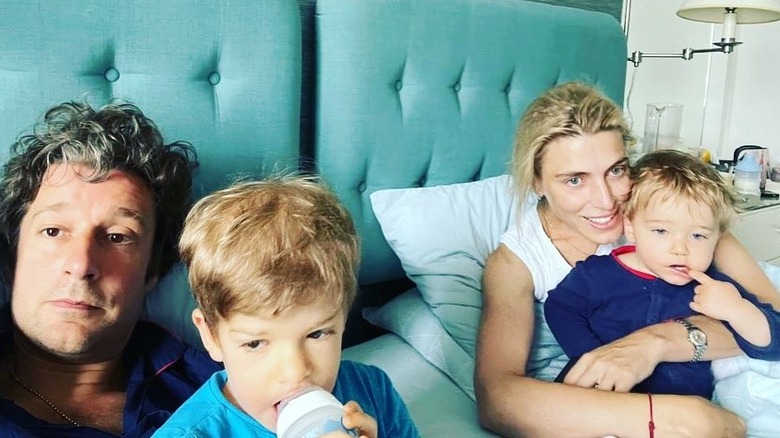 When not reporting in war zones, the CNN reporter enjoys a loving home life. According to The Sun, Clarissa Ward married her husband, Philipp von Bernstorff, a successful businessman and German Count, back in 2016. Two years after walking down the aisle together, Ward gave birth to the couple's first child, Ezra Albrecht Nikolas Nour. In an Instagram post uploaded in June 2021, Ward expressed the importance of family after returning home from a work-related trip. "No better feeling in the world than being back with my boys after a big trip," she wrote in a caption. 
And in fact, her social media feed seems to be a good mix of her personal and professional lives, with some shots of family and her various awards interspersed with her duties as an international correspondent, a job which takes her to places around the globe.
Source: Read Full Article