Trisha Yearwood Calls Mom Gwen's Old Fashioned Potato Beef Casserole: 'Georgia Comfort Food at Its Finest!'
Trisha Yearwood regularly states the recipes her mother Gwen cooked for the country superstar, her sister Beth and her father Jack as some of the best meals she remembers. Many of these one dish casserole meals, while not fancy, hold some of her best memories. Gathering around the table, eating together, and the happiness that came from sharing these simple recipes are some of Yearwood's most fond recollections. However, one of these recipes, Old Fashioned Potato Beef Casserole, is one of Yearwood's favorites. She calls it "Georgia comfort food at its finest!"
Trisha Yearwood says this meat and potatoes casserole was one of the first she learned to make
Yearwood explained in a Facebook post that this particular meat and potatoes casserole was one of the first she learned to make as a young girl.
The country superstar explained her love for this simple dish during an episode of the Food Network series Trisha's Southern Kitchen.
How to make Old Fashioned Potato Beef Casserole
The recipe for this Yearwood family favorite contains ingredients already in your cupboard.
These subsequently include essential protein, produce, and dairy items.
The base of the recipe subsequently includes potatoes, ground beef, and onion.
Additionally, salt, vegetable oil, butter, flour, black pepper, milk sharp cheddar cheese, and unseasoned breadcrumbs are added.
Peel, slice, and cook potatoes first. Then, cook beef and onion in a separate pan.
While the oven preheats, make a roux with butter, flour, and milk. Add cheese then mix in beef and onions.
Potatoes go to the bottom of the pan with a meat mixture on top. Add breadcrumbs for crunch.
Bake until the mixture bubbles.
Family recipes are the backbone of Trisha Yearwood's cooking repoitoire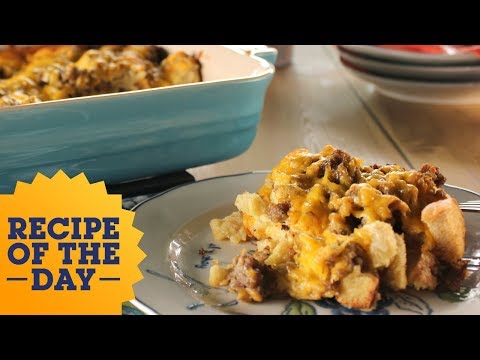 Yearwood continues to recreate and update some of the most beloved recipes from her childhood.
On her cooking show, the entertainer has demonstrated how to make Jack's Fried Pies, Daddy's Biscuits, Lizzie's Old-Fashioned Cocoa Cake with Carmel Icing, Teacakes, Sausage Casserole, and her mothers famous "no baste, no bother Turkey."
The complete recipe for Trisha Yearwood's Old Fashioned Potato Beef Casserole can be found on the Food Network website.
Trisha's Southern Kitchen airs Saturdays at noon on the Food Network.
Source: Read Full Article