The Truth About Millie Bobby Brown's Skincare Line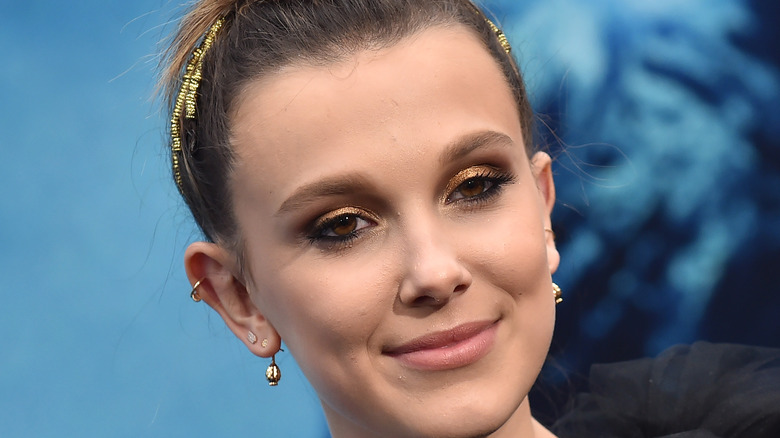 These days, it seems like every celebrity under the sun has a product line. Whether it's Kendall Jenner's tequila, Ariana Grande's perfume, or Rihanna's lingerie, modern celebrities are killing it with these entrepreneurial side hustles (via Vogue). One of the most saturated celebrity markets is certainly the beauty industry, with the likes of Kim Kardashian, Kylie Jenner, Lady Gaga, Jessica Alba, Halsey, and Selena Gomez becoming household names within the world of beauty due to their contributions to the industry. But perhaps one of the most enigmatic and highly discussed product lines comes from the young Millie Bobby Brown.
Per an Instagram post, Brown calls her skincare and makeup line, Florence by Mills, the "love of [her] life." In the post, she added that she kept the products a secret from the public for nearly two years before launching them in 2019. According to Insider, she named the brand after her great-grandmother, which she later explained was a very important nod to her family's matriarchal figure. "I felt like a brand about individuality and bravery and being truthful should be named after somebody who was all of those things," she told Nylon. As for the second part of the brand name — Mills — well, it's the nickname that she likes to go by.
The line includes a variety of different beauty products, including masks, face mist, brow gel, concealer, and face wash, all of which Brown proudly boasts as cruelty-free and vegan. Let's take a closer look at Millie Bobby Brown's Florence by Mills beauty brand.
Here is the mission behind Florence by Mills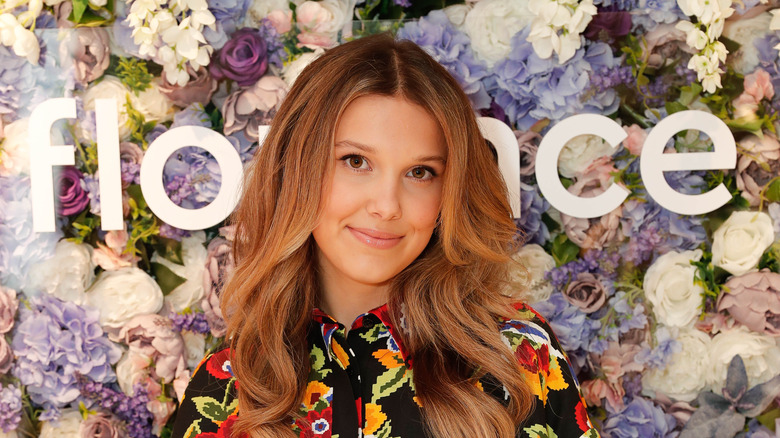 While it might seem irregular for such a young person to be familiar enough with makeup and skincare to release their own company, Millie Bobby Brown is most certainly an exception. According to Nylon, the "Stranger Things" actress was exposed to the world of makeup at an early age through her career as a child actress. "I've been in a makeup chair since I was 10, 11 years old, and I have really been introduced to all types of products," Brown explained. "I've had special effects on my face, blood, all different types of foundation." 
While Brown's experience of needing to remove special effects makeup from her face is certainly a unique one, at the heart of it, Brown believed that there was a significant need for a brand tailored specifically to young people interested in skincare and makeup — and this was a gap that she intended to fill. In the product's Instagram teaser, Brown shares that she wanted to create a brand that "would be easy to get and fun to use and still youthful, but for a sophisticated teenager as well." At the end of the ad, she says, "What I want my beauty brand to represent is individuality. Embrace who you are. All I know is that I want you to feel like yourself."
But, despite the brand's sweet concept and noble intentions, Brown left the public scratching their heads after a video gone wrong.
Millie Bobby Brown's unfortunate public slip-up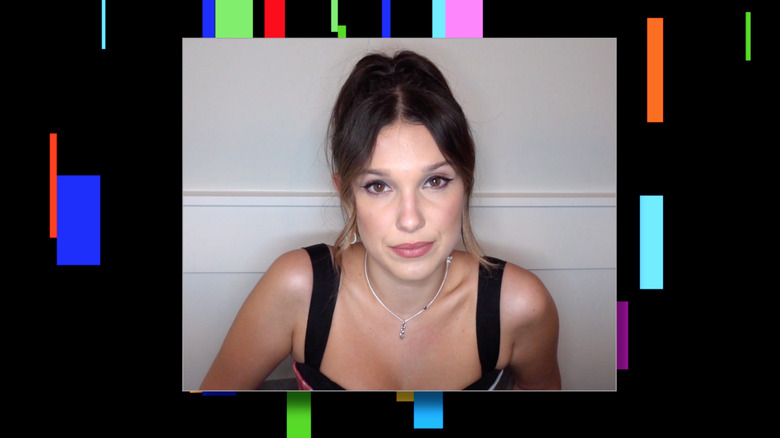 Around the time of the Florence by Mills launch, the 17-year-old actress, who was 15 at the time, released a tutorial showing how to use some of the skincare products in her line. But eagle-eyed fans spotted something off. After closer inspection, it appeared that Millie Bobby Brown was not, in fact, applying anything to her face at all, despite miming as though she was. One person on Twitter wrote, "Woke up thinking about millie bobby brown faking her skin care routine," per The Independent, while another asked: "Was she washing her face with air or?"
Entrepreneur or not, Brown is still very young — and was even younger at the time of her video slip-up. But, in a very mature manner, she addressed the controversy, explaining that she is still learning how best to share her beauty routines. "I thought doing a quick video replicating my personal process for that night was okay, but that's not what was conveyed," she explained, per People. "I understand, I appreciate all of your feedback on this journey, please keep sharing your thoughts and I will too!"
Here's what we know about the launch of new products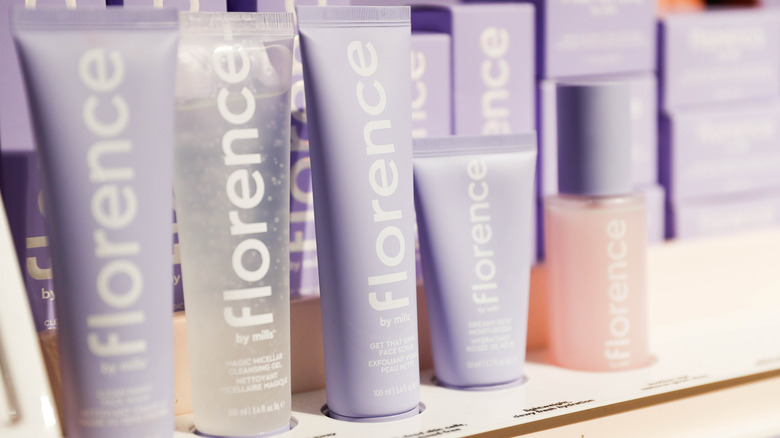 Millie Bobby Brown won't let a small mistake stop her entrepreneurial drive. In fact, on Aug. 2, 2021, the "Enola Holmes" actress announced the release of a new line of skincare. Similar to her first line, which sought to empower of Gen Z through the use of clean, vegan ingredients, this new line also has good intentions in mind. 
According to Today, the products were created with the intent of preventing damage from the blue lights of our digital screens. Studies show that blue light can be as harmful to the skin as the sun's UVA rays (via WebMD). Brown's newest collection, which is even aptly packaged in shades of blue, is packed with some pretty great ingredients, including seaweed extract; jojoba, baobab, and watermelon seed oils; and aloe leaf juice "to hydrate and smooth skin and promote a healthy skin barrier function," according to Today. And, despite the clean ingredients and sleek packaging, these products won't cost you much — a choice that most certainly made with Gen Z in mind.
Source: Read Full Article