'The Office' Showrunner Greg Daniels Discussed the Possibility of a Reboot
The Office US former showrunner Greg Daniels has addressed whether the hit sitcom could one day get the revival treatment – and it actually sounds pretty promising for fans.
The Office US was developed by Daniels from Ricky Gervais and Stephen Merchant's British comedy of the same name. It went on to air on NBC for nine successful seasons between 2005 and 2013, before gaining a whole new set of fans when it launched on streaming services including Netflix.
The show is now launching on NBC's streaming service Peacock and, during a press day to mark its new home, Collider asked Daniels whether a new project relating to The Office is currently in development.
Related: The Office US shares brand new Matrix prank scene
"No but it's not impossible. It's not impossible for sure," he said. "I would want to be involved, and I've got two other shows I'm working on right now."
Daniels is currently busy working on season two of his Netflix comedy Space Force, which reunites him with The Office star Steve Carell, and season two of his Amazon Prime Video comedy Upload.
But it certainly sounds like the producer would be open to revisiting The Office if he could get involved with an appropriate project.
Daniels has also spoken about the potential for a televised reunion for the Dunder Mifflin cast, saying that the possibility is "probably more likely now that the show is on Peacock" in an interview with E! News and that people are "more open to it now".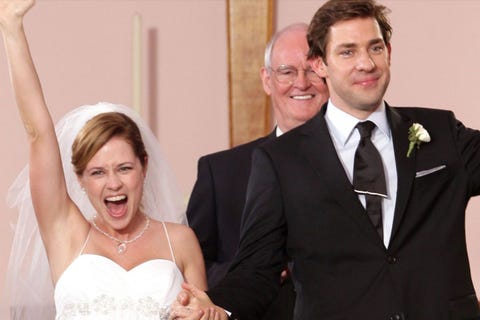 Last year, NBC's former president of original content Bill McGoldrick said that plenty of ideas for more The Office content "have been bandied about" between people involved with the show, including Daniels, but that the team "haven't landed at any one (idea) right now".
It sounds like it could just be a matter of time until we get to see the Dunder Mifflin crew again, but whether this will be in the form of a continuation, reboot or simply a reunion and celebration is anyone's guess.
One thing that we do know is that actor John Krasinski, who played Jim Halpert in the show, would "absolutely love" to do a reunion if one happens, as he has said that The Office was "absolutely everything" to him.
Source: Read Full Article