The Kardashians: Fans Can't Get Over How Much Tori Spelling Looks Like Khloé Kardashian Now
The Kardashians are known for their drama, business acumen, and otherworldly looks. Khloé Kardashian especially has faced harsh criticism for her appearance for seemingly sporting a new face every time she posts a photo. Although the third-born Kardashian has claimed her appearance is primarily due to makeup, fans believe they know better than to let her fool them.
And lately, it seems the speculation has extended to other celebrities who might or might not be trying to mirror the Kardashians' looks. Tori Spelling recently posted a photo of herself that had fans doing a double-take.
Khloé Kardashian admitted to getting some work done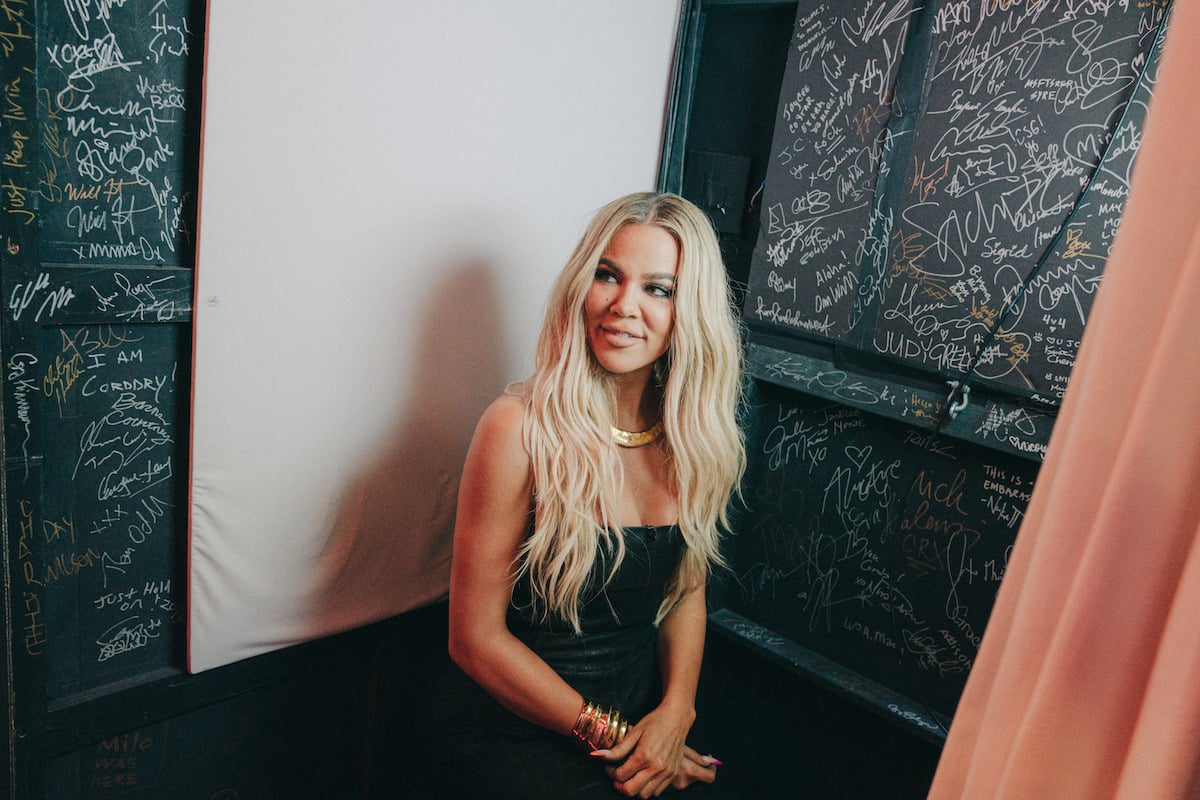 When Keeping Up With the Kardashian premiered in 2007, the Kardashians looked like every relatable family. However, as the show grew in popularity, their looks changed. Soon, viewers began speculating that a good surgeon was behind the Kardashians' flawless features.
As rumors continued to swirl, the sisters continued denying going under the knife. Some even claimed their faces and bodies were all-natural, and they used makeup only to manipulate their features. After years of refusing she'd had any cosmetic procedures, Khloé Kardashian finally came clean.
The reality star insisted that although people claim she had a nose job, she didn't. She clarified she had gotten "Botox or fillers," which made her whole face numb, rendering her unable to make any facial expressions.
The socialite said she had to "dissolve everything" because she "looked crazy."
In 2020, Kardashian debuted a seemingly new face that had again had observers questioning whether she'd gone under the knife or genuinely looked that stunning.
In the photo in question, posted to her Instagram, Kardashian rocks dirty-blonde locks, a narrow nose, and perfectly sunkissed skin. The photo garnered over 5 million likes, and fans gushed over how good she looks. However, some commenters wondered if she'd gotten more work done.
People claimed Kardashian had gotten a new face, fueling more rumors about the reality star undergoing plastic surgery. Others argued that she might have used Photoshop to help her look that way.
Then Fans noticed an odd similarity between Tori Spelling and Khloé Kardashian
Spelling has had a pretty rough few years with her marriage and finances deteriorating. Regardless, the star always looks stunning. Recently, the actor posted on Instagram a photo of herself with a friend in matching denim jumpsuits.
At first glance, the snap of the two friends twinning is stunning and like-worthy. But you'd be forgiven for thinking Spelling posted a picture of Kardashian. However, upon closer inspection, you realize the woman in the photo is Spelling.
Celebitchy speculated that Spelling got Botox, fillers, and breast augmentation, making her look like Khloé Kardashian. It's even eerier considering Kardashian wore a similar look in one of her Instagram photos, prompting many to think Spelling planned her shot as a tribute to the reality star.
What does Spelling think about plastic surgery?
Celebrities want to look flawless, and the Kardashians have always insisted they have good makeup skills to achieve perfection. Spelling seems to have read from a similar book because the star recently said her new look is thanks to contouring.
However, in the past, she admitted to getting her nose and breasts done. But "that's it" as far as plastic surgery.
Spelling also attributed her recent glow to a skincare regimen that leaves her looking young. Still, observers disagree with plastic surgeons weighing in on the topic to detail the work Spelling has possibly gotten done.
Source: Read Full Article