'The Golden Girls': This Star's Audition for the Show Was 'Frightening,' a Producer Said
When the creators and producers of NBC's The Golden Girls began the hunt for the four actors who would make up what became the show's unforgettable cast, they started with the role of the elderly and spunky Sophia Petrillo. As it turned out, they were immediately bowled over by Estelle Getty's interpretation of the part in an audition that was so good, they would later recall, it was scary.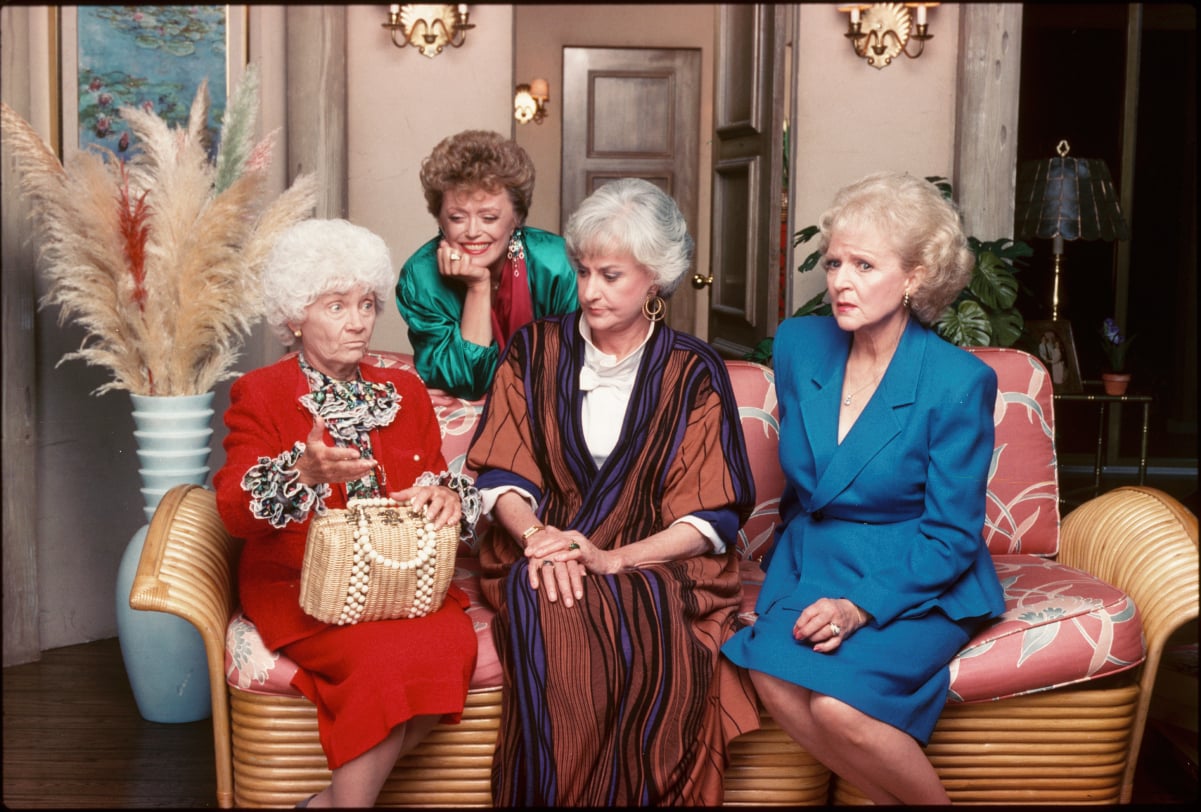 Estelle Getty had a background in theater
The actor who would come to play Sophia Petrillo was native New Yorker Estelle Getty. Her experience was mostly in theater, but that didn't stop her from auditioning for the television comedy, according to Jim Colucci's Golden Girls Forever: An Unauthorized Look Behind the Lanai. The show's producers Susan Harris, Paul Junger Witt, and Tony Thomas "focused first on the character they thought would be hardest to find: feisty octogenarian Sophia Petrillo."
Getty wasn't well-known by any means yet as an actor. She was "primarily a stage actress in local production in Queens, New York, a late bloomer who had only recently scored her most noteworthy role playing the mother to Harvey Fierstein's Arnold Beckoff character in the actor/playwright's off-off-Broadway Torch Song Trilogy."
Colucci added that once the stage show began touring the West Coast, Getty "landed some small Hollywood roles, including a blink-and-you'll-miss-it appearance in Tootsie (costarring Doris Belack, who played her future TV daughter Gloria)."
Getty's 'Golden Girls' audition for Sophia Petrillo shocked producers
Colucci noted that the show's producers at first envisioned the character of Sophia as "a big, fat Italian mama with a bun." Getty at that time was 61 years old and expected to audition for the role of Dorothy. At learning she would be reading for the much-older Sophia's role, she took on the challenge. "Age and ethnic she could do," Colucci wrote. "She had played those things before."
Thomas remembered watching Getty's first audition. His other two co-producers were away for the day and so only he got to witness the actor's brilliant performance.
"Estelle came in to see me," Colucci reported the executive producer's recollection. "And it was actually frightening. You don't expect to hear the words jump off the page that way. It was like, 'Oh my God, this is everything we wanted!'"
'The Golden Girls' cast finally got their 'Sophia'
Thomas, in fact, was convinced their search for Sophia was over and was determined that his colleagues have Getty audition as many times as it took to see it his way.
"He set up a callback for Estelle to come in to see his fellow producers," the author wrote, adding that Thomas told Harris and Witt: "If you don't like her, have her do it again. Don't let her out of the room until you're satisfied, because she's the one."
Source: Read Full Article