Rod Stewart's Son Sean 'in a lot of Pain' After Getting 'Hit by Truck'
Sean Stewart reveals the terrifying incident on his Instagram Stories, sharing a photo that shows him sitting in the medical center while wearing a neck brace and a hospital gown.
AceShowbiz –Sean Stewart has luckily survived a traffic accident, but it wasn't without any harm. The son of legendary British rocker Sir Rod Stewart was rushed to the hospital after he got "hit by a truck."
Sean took to his Instagram Story to reveal the terrifying accident that resulted in him wearing a neck brace. "I got hit by a truck at a red light," he wrote on Monday, October 24. He added, "Hard out here on these streets."
Sean did not give further details of the accident, but did hint at the extent of the injuries caused by the incident. The 42-year-old shared a selfie that showed him sitting in a medical center while wearing a face mask, a neck brace and a hospital gown.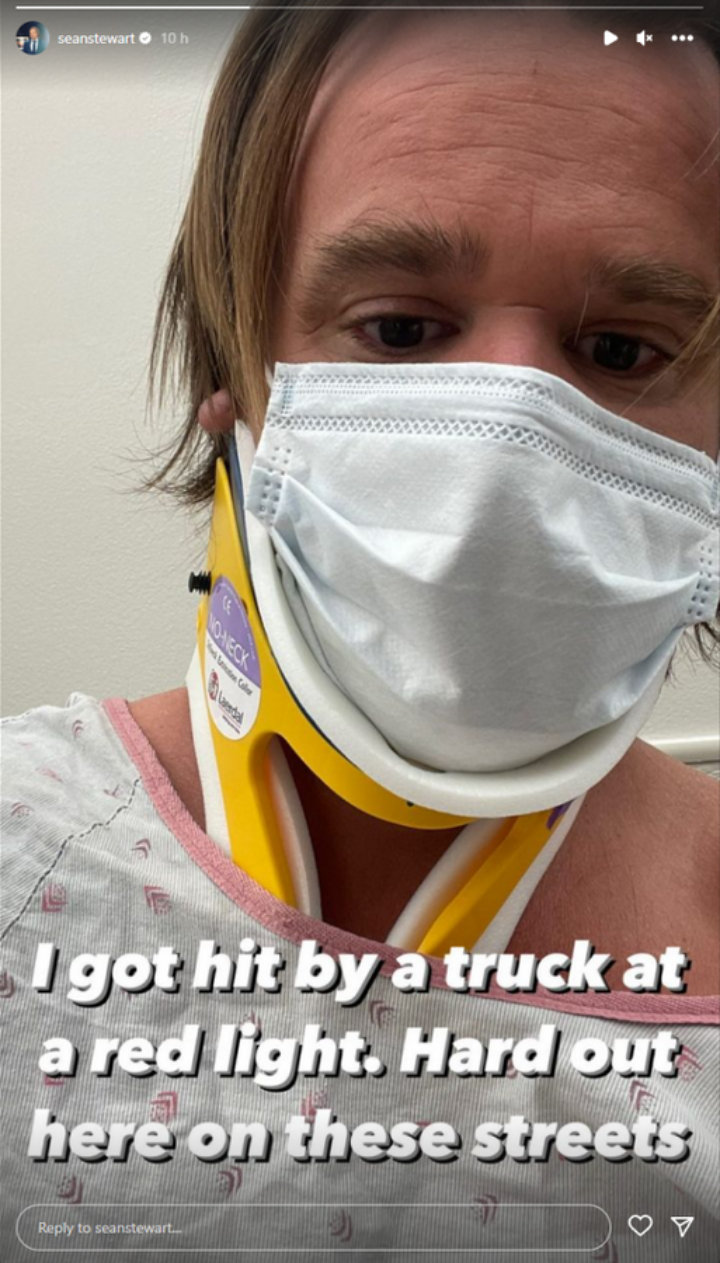 Sean Stewart was hospitalized after getting 'hit by a truck.'
Sean later gave an update on his condition on Tuesday. "Still in a lot of pain," he said, along with a picture of him apparently lying in bed with his dog's face close to his. "Got my best friend by my side. #doggydoctor," he went on sharing.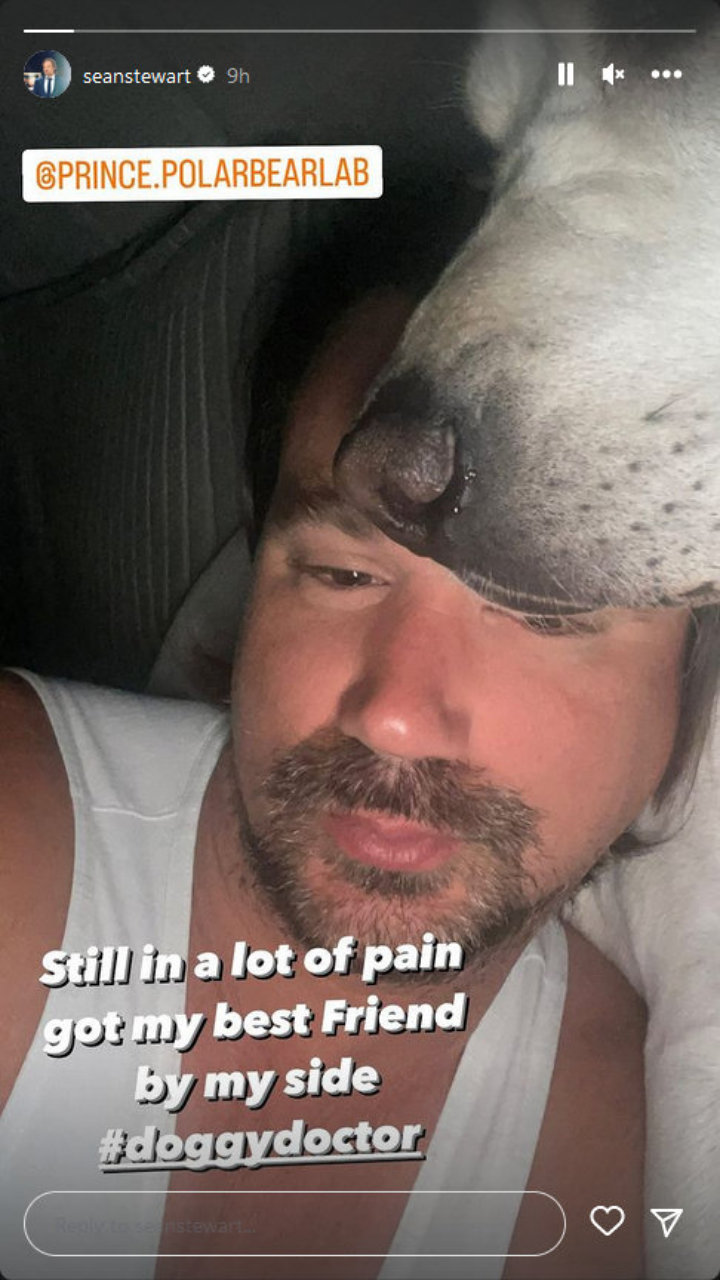 The eldest son of Rod Steward gave an update after the accident.
Sean is one of Rod's eight children, whom the singer has with five different women. The rocker shares Sean, his eldest son, with his first wife Alana Stewart.
Sean is best known for starring on the short-lived reality show "Sons of Hollywood" in 2017, which chronicled his life and Randy Spelling's (son of Aaron Spelling) as they lived together. He also appeared on "The Hills: New Beginnings" in 2021 with his then-girlfriend Audrina Patridge.
The father-and-son duo made headlines in January 2020 after they were involved in a scuffle with hotel security at the Breakers in Palm Beach, Florida on New Year's Day. Rod was accused of punching security guard Jessie Dixon in the rib cage while Sean allegedly shoved him after he refused to allow the pair into a private party at the hotel.
Rod's attorney Guy Fronstin said at the time, "No one was injured in the incident, and a jury did not find Sir Rod Stewart guilty of the accusation." Both of them, however, decided to plead guilty in 2021 "to avoid the inconvenience and unnecessary burden on the court and the public that a high-profile proceeding would cause." The case never went to trial.
Source: Read Full Article