Prince William represented the Queen at Sandhurst's Sovereign's Parade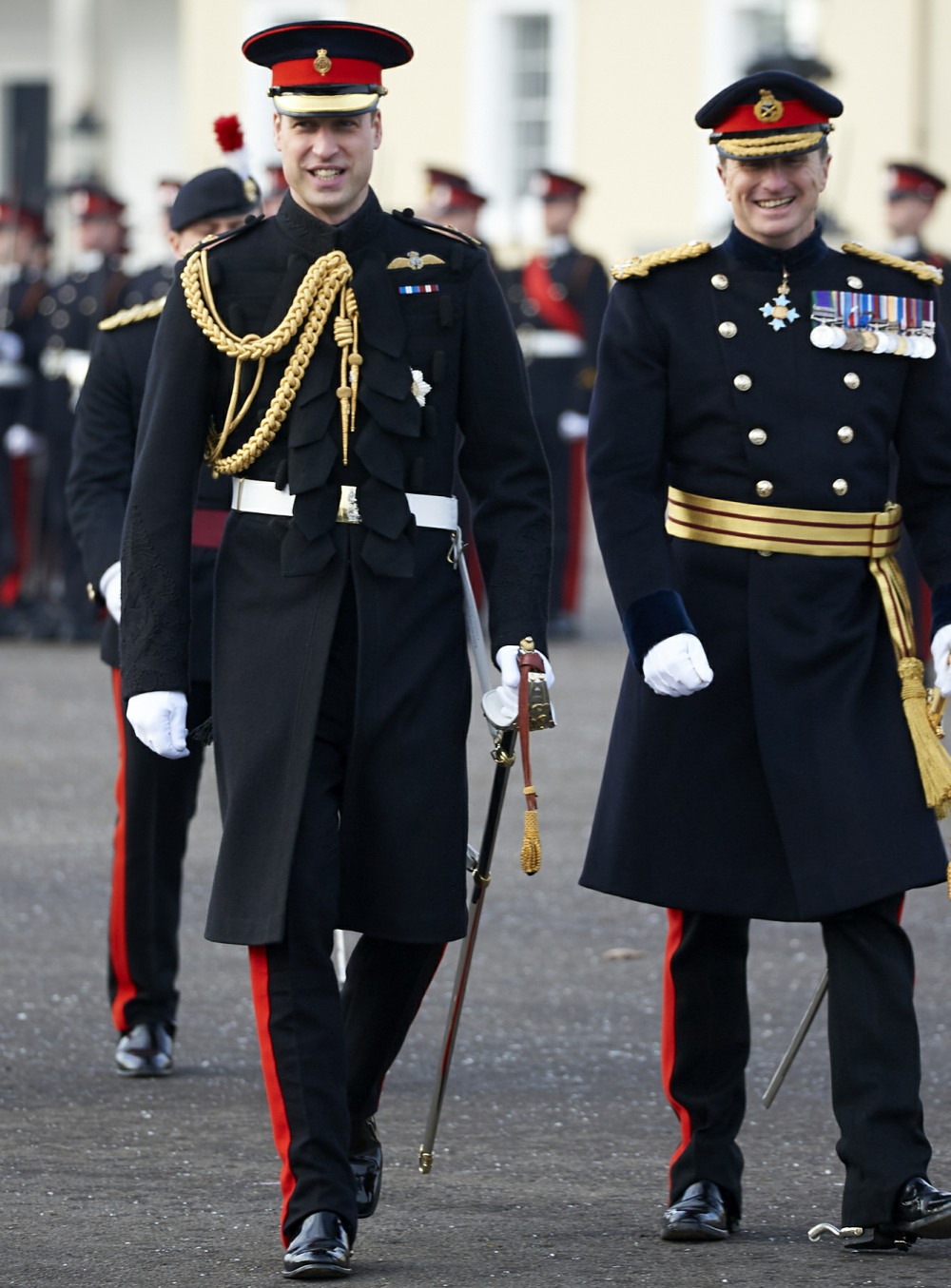 I've always wondered how military and veteran-related events are parceled out between Prince Harry and Prince William. Both princes served in military branches, and Harry did two tours of duty in Afghanistan. Both princes went to Sandhurst, and both princes are probably in-demand for all of the military events throughout the year. So how are the events divided? Does William get first pick, and Harry gets whatever William doesn't want? Do different military branches request one brother rather than the other?
In any case, Prince William had a military engagement today. He represented the Queen as the "Reviewing Officer" at The Sovereign's Parade at Sandhurst. The Reviewing Officer is basically tasked with walking the line of Sandhurst cadets, and perhaps talking to them and reviewing their formation. I'm totally making this up as I go along, based solely on the photos! According to Kensington Palace, William was also tasked with presenting awards to some of the Officer Cadets. He also made a speech about his time in Sandhurst.
For the past three weekends in a row, the Duchess of Sussex has been targeted and smeared pretty hard by unknown and unnamed courtiers, sources and "friends of" the Cambridges. I'm assuming this weekend will be no different, and I'm interested to see what new angle they come up with. I have a feeling that William's fingerprints are going to be all over at least one more big story.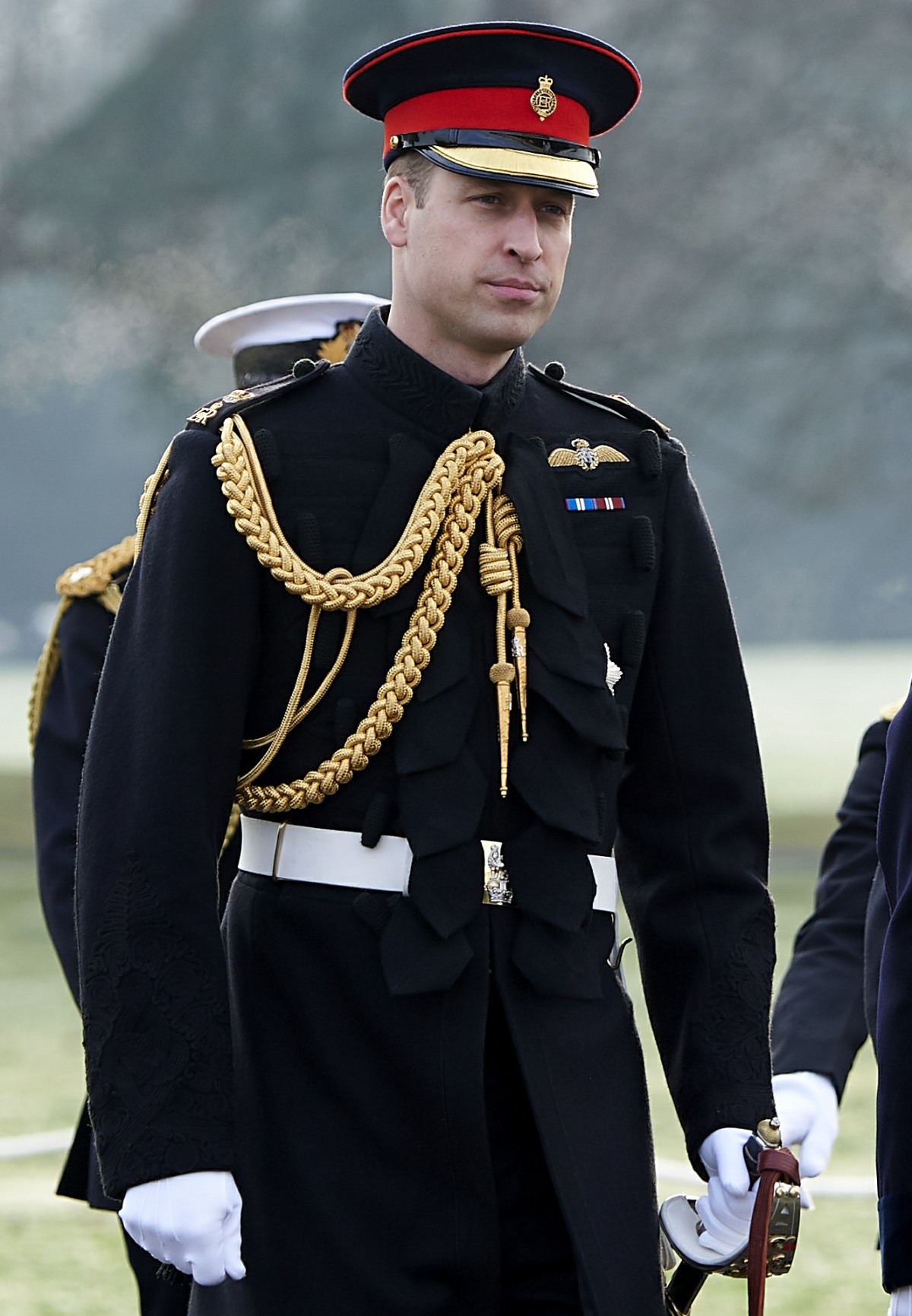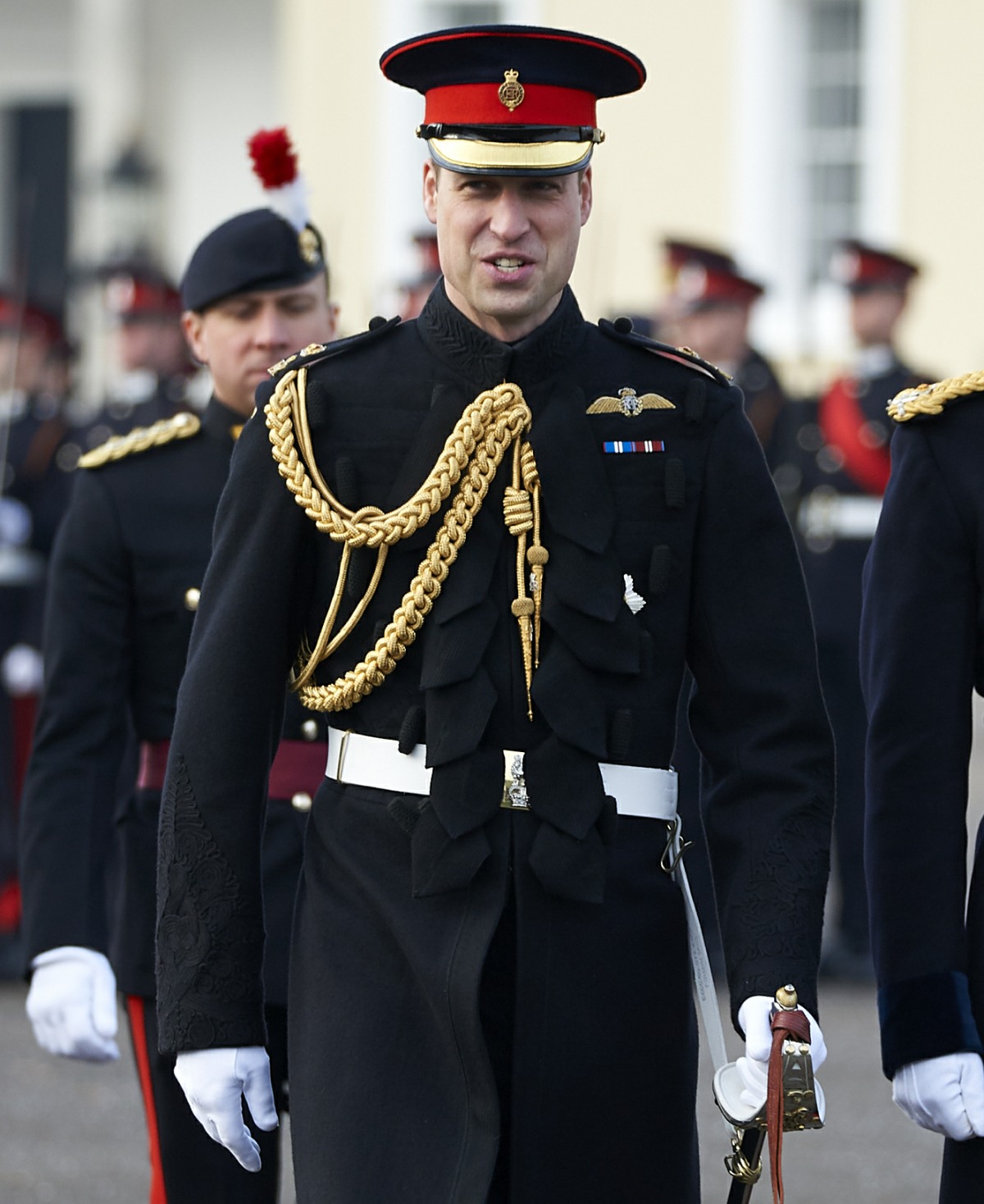 Photos courtesy of WENN.
Source: Read Full Article