Multimillionaire Kelly Ripa Had to Lay Down the Law When Her Daughter Spent Too Much Money on an App
Kelly Ripa is a hugely successful TV host who is worth almost $100 million. However, this does not mean she and her husband, Mark Consuelos, want their kids to spend money frivolously.
In one instance, their daughter Lola, a college student, spent too much money on an app, so Ripa had to dole out a punishment.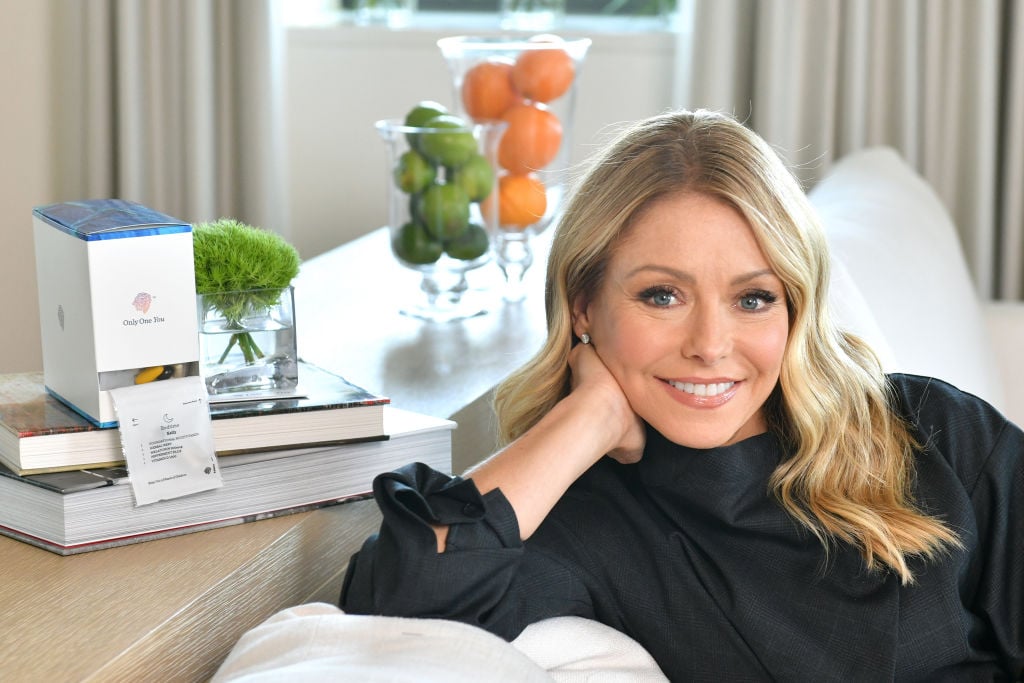 What Kelly Ripa did after her daughter spent too much money on Postmates
Delivery apps are extremely popular nowadays, and it seems Lola was another young person who liked using it. On an episode of Live With Kelly and Ryan in January 2020, Ripa revealed that she once discovered her daughter was using Postmates.
However, Ripa found it surprising because Lola was living on-campus and should have been able to eat food provided at her school. Ripa said, according to Us Weekly, "I didn't know our daughter had Postmates. She's at college and we signed her up for a meal plan 'cause we're not monsters. We signed her up for a meal program."
Lola apparently did not like the food options at school, though Ripa had a big problem with her Postmates use.
"She would order the $7 salad, but it would cost $25 to have it delivered three blocks in New York City," Ripa said.
This sort of spending was unacceptable to Ripa, so she decided to "shut down that debit card account" that Lola was using.
Kelly Ripa and Mark Consuelos quite strict with their children's technology use
Ripa and Consuelos often seem very warm and fun whenever they appear on Live together, but the parents do not play around when it comes to their kids and technology use.
For example, according to Showbiz411, Ripa and Consuelos did not allow their children to watch TV or play video games a whole lot growing up. Even when one of her sons complained about being a "dork," Ripa's response was: "One day you will thank me for this."
When the kids were allowed to have their own phones, Ripa also revealed that she is not afraid to look through the phones and social media accounts behind their back.
"If you want to keep a diary instead of Instagram, then you will have privacy," Ripa recalled telling her daughter, according to Today. "'I will not read your diary, but if you're going to be on Instagram, I'm going to read that, because that's not private. That is social media.' That's how we work it out in our house."
Ripa also once shared on Live that she confiscates their devices every night. Additionally, she is not afraid to search their room "like a prison warden" for any burner phones they might have.
Kelly Ripa doesn't care if her kids don't like her
While some parents want their children to feel close to them, Ripa has a different outlook.
On The Wendy Williams Show, Ripa once said, "I don't think [Lola] likes me, but I don't care."
In an interview with WebMD, Ripa also elaborated on her parenting philosophy.
"Basically, it's my philosophy that doing the easy thing in the short term makes it harder for parents in the long run," she said. "Giving in when you want to say 'no' may quiet things down momentarily, but you'll just have more of the same — and then some — down the road."
Source: Read Full Article