Melanie Lynskey Says Husband Jason Ritter Loves Her "Sexy" Look at the 2022 Emmys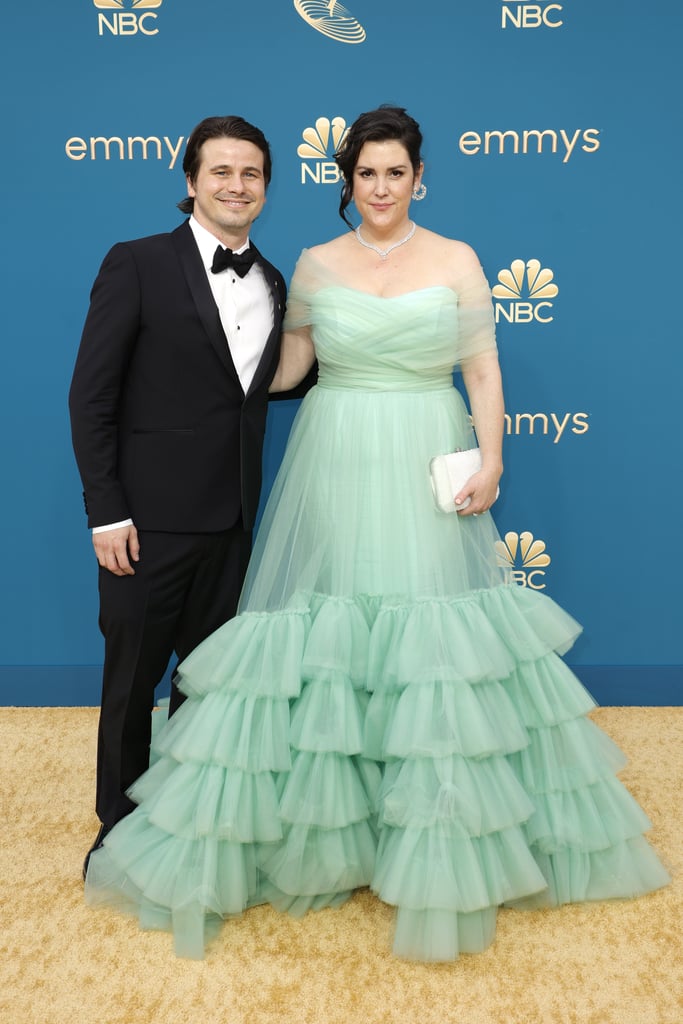 Melanie Lynskey Says Husband Jason Ritter Loves Her "Sexy" Look at the 2022 Emmys

Melanie Lynskey and her husband, Jason Ritter, made an adorable appearance together at the 2022 Emmy Awards on Sept. 12. Lynskey wore a custom mint-green Christian Siriano ballgown, while Ritter opted for a classic black tuxedo.
When Lynskey stopped to talk to Laverne Cox during "E! Live From the Red Carpet," she shared that both she and Ritter were loving how she felt in the dress. "I feel like a princess, but I also do feel like a bit of a bad b*tch," she said. "It's so fitted under here, and my husband is like, 'That's sexy' . . . That's what you want."
Lynskey is nominated for outstanding lead actor in a drama series for her role on "Yellowjackets." Speaking to Cox, she reflected on her long career in Hollywood. "I was so delighted to be a working actor, I just really feel like if you are yourself and you work hard and you just kinda stick at it, it's possible," she said about her success. Lynskey is currently filming "Yellowjackets" season two.
Lynskey and Ritter started dating in 2013 and got engaged four years later. In 2018, they welcomed their daughter, and they officially tied the knot in 2020. In May, Lynskey starred alongside Jessica Biel in Hulu's "Candy," and their husbands — Ritter and Justin Timberlake — made cameos in the series alongside them.
Read on to see photos of Lynskey and Ritter on the carpet.
Source: Read Full Article