Meghan Markle to take part in Queen Elizabeth's 'non-negotiable' Christmas Day tradition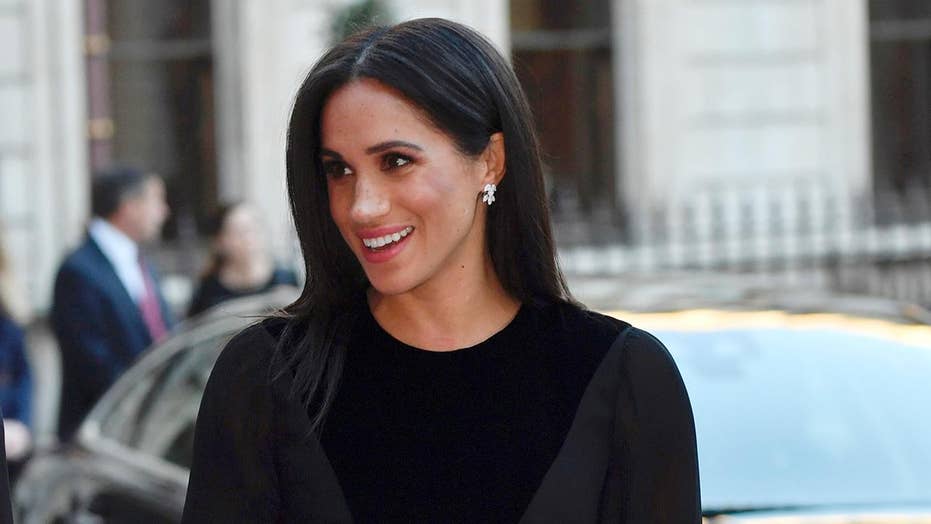 Meghan Markle proves rules are meant to be broken
Top Talkers: Royal watchers praise actress-turned-duchess Meghan Markle for her decision to wear navy and black, once considered a fashion faux pas.
Meghan Markle is warming up to the royal family's holiday traditions — and Christmas may be the most festive of them all.
The Duchess of Sussex and her husband, Prince Harry, will likely head to the Sandringham House, Queen Elizabeth II's private country home in Norfolk, England, to wrap up the holiday season with close family. Markle's mother, Doria Ragland, is also expected to join her new relatives.
From stepping on the scale before and after finishing Christmas dinner to waiting for teatime on Christmas Eve to open presents, Markle will be expected to follow several bizarre customs this year. Some of these routines date back a century while others are simply enforced by Queen Elizabeth.
MEGHAN MARKLE TO PARTICIPATE IN ROYAL HOLIDAY TRADITIONS: 5 BIZARRE CUSTOMS OF THE BRITISH MONARCHY
Some families may watch Christmas classics such as "A Christmas Story" or "It's a Wonderful Life" on Christmas Day, but Queen Elizabeth reportedly has her own favorite holiday program: popular British soap opera "EastEnders."
"The Queen loves EastEnders, and every Christmas, without fail, the telly goes on and the strains of the show's distinctive theme tune bellow out," a "family insider" recently revealed to The Sun. "It is an unlikely family tradition, and non-negotiable — even more so than watching the Queen's speech!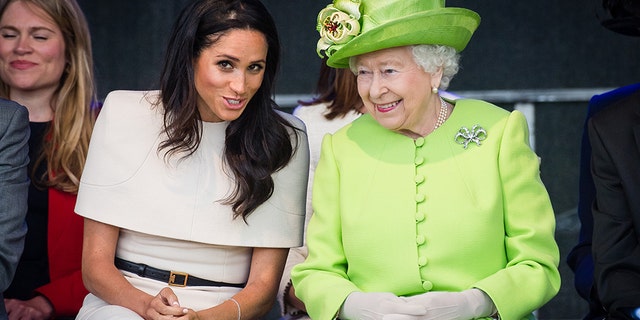 Queen Elizabeth has long followed decades-old royal holiday traditions.
(Getty Images)
The show, which airs on the BBC, centers around "working class inhabitants of Albert Square" in London, according to a description on IMDB.
Many have been joking the former "Suits" star may have a hard time following the show's dialogue.
WHY MEGHAN MARKLE LIKELY WON'T OPEN PRESENTS ON CHRISTMAS DAY
"Obviously a couple of jokes have already been made about switching on the subtitles this year," the source told The Sun. "Meghan's not too familiar with rhyming slang, so it promises to be a rather bemusing night."
While this will be Markle's first official Christmas with her in-laws following her marriage to Harry in May, the American has already participated in holiday events with the royals.
Roughly a month after her engagement to Harry, Markle joined the royal family to celebrate Christmas. In fact, that's when she was officially welcomed into the family by Queen Elizabeth.
Markle joining the royal family during Christmas (her first public outing with the family) was unusual because new members are usually invited to holiday events only after they are married, according to The Telegraph. Kate Middleton was only welcomed into the family after she married William.
Markle was spotted walking next to Middleton as she held Harry's arm while arriving at St. Mary Magdalene Church in Sandringham for a traditional Christmas service in 2017.
Source: Read Full Article