Kylie Jenner Managed to Make a Cardigan Sexy with a Simple Trick
Welp, Kylie Jenner just stepped out in New York City, and somehow managed to make a cardigan kinda sexy by only bothering to fasten one (1) button.
To be clear, Kylie is wearing a massive jacket in these pap pictures, so it's possible this is actually a button down tank-top or t-shirt. But it from what we can tell it looks to be a fancy cardigan, which Kylie buttoned just below her bra.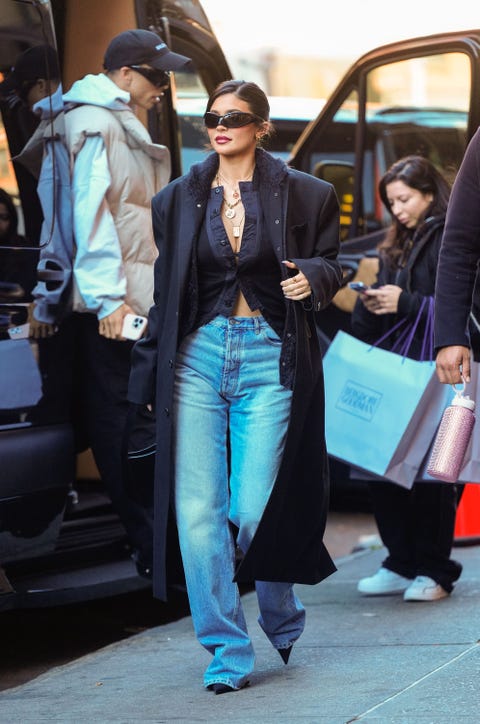 Here's another look at the lewk, ft. Kendall Jenner in the world's coziest sweater: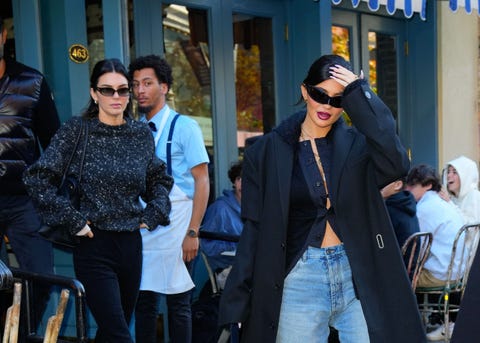 FYI that Kendall and Kylie also just made an appearance at the CFDA fashion awards, where Kylie wore an incredible vintage gown: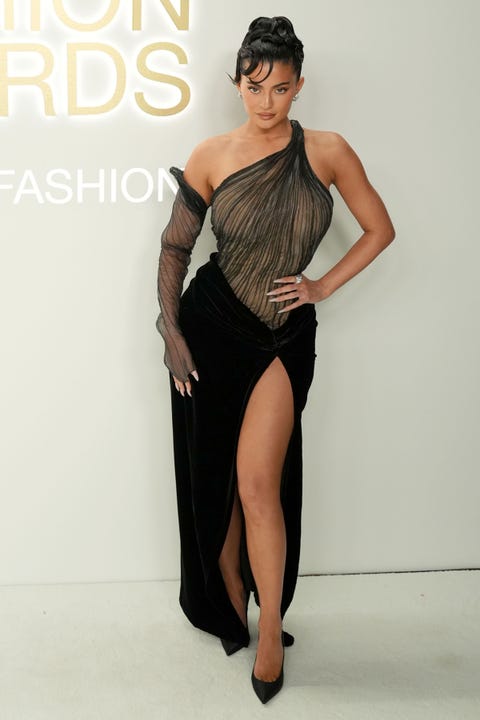 Her multiple outings comes amid a new round of cheating rumors involving Travis Scott (emphasis on rumors because he strongly denied them), but it looks like their relationship is stronger than ever.
A source recently told Us Weekly that Kylie is "standing by" Travis and "staying strong," adding, "There are a lot of people trying to tear them apart, but they know the truth about their relationship and are confident in what they have." The insider also noted that Travis is "100 percent" there for his family and is "by Kylie and the kids' side whenever he's not working….Kylie is always looking out for her kids' best interest and wouldn't let something like cheating allegations affect her life in a big way."
Meanwhile, cheating claims are "always shocking," but Travis "was fast to deny the rumor because he has nothing to hide. There's always a false narrative being spread about him and he will continue to deny."
Get a full run-down of what happened below:
Source: Read Full Article