Kendall Jenner's Net Worth Might Surprise You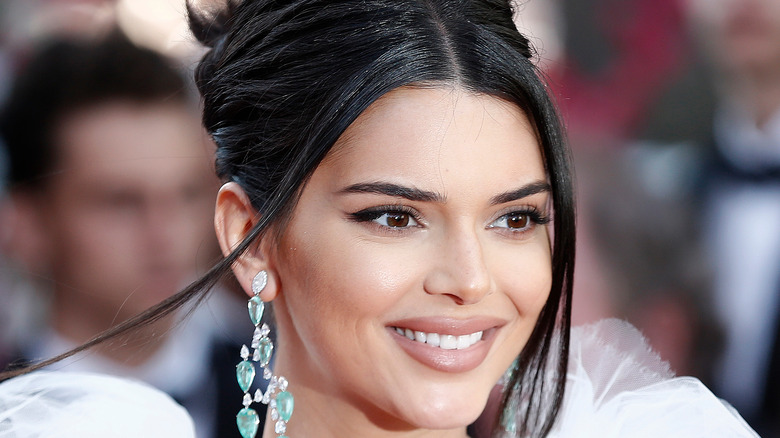 Kendall Jenner first got a taste of the celebrity lifestyle in 2007 after "Keeping Up with the Kardashians" aired when she was just 11 years old, and it's safe to say that her career has been steadily rising ever since. On top of starring in a whopping 217 episodes of the reality show that catapulted her entire family to A-list stardom, Jenner's also appeared on "Kirby Jenner," "Love Advent," "Celebrity IOU," "I Am Cait," "Ocean's Eight," "Dave," and "Hawaii Five-0," and has also starred in a handful of music videos, including Justin Bieber and Ariana Grande's "Stuck With U" and Tyler the Creator's "I Think" (via IMDb).
Jenner is also an established model, having signed to Wilhelmina Models in 2009 at age 14. Over the last 11 years, Jenner has modeled for Victoria's Secret, Marc Jacobs, Calvin Klein, Dior, Givenchy, Miu Miu, Balmain, Diane von Fürstenberg, and other well-known fashion designers and brands (via Celebrity Net Worth).
Kendall Jenner says her KUWTK gig made modeling difficult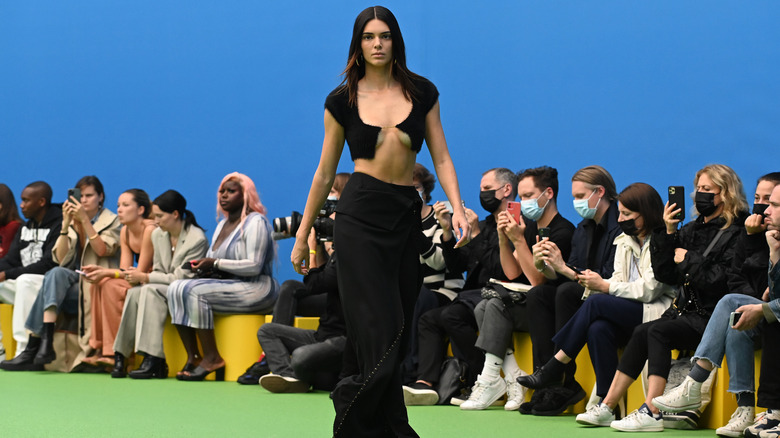 Although Kendall Jenner is one of the highest-paid models in the world, the 25-year-old reality star recently revealed that the very show that skyrocketed her to fame made it difficult for her to be taken seriously as a model and actually hindered her career in the fashion industry. "Everyone around me, whether it's friends or family, knows how hard I worked and still work," Jenner said when asked what she would say to those who think she had her modeling career handed to her (via Buzzfeed News). "I did everything that I was supposed to do and had to do to get to the position that I'm at now as a model. I went to every single casting and ran all over not only New York City but all over Europe trying to get a job and make my way."
"Of course I had a platform, and I never took that for granted. I always knew that that was there, but that almost made my job a little bit harder. Only because people probably didn't want to hire me because I was on a reality TV show," Jenner continued, adding that she took her last name off of her modeling card and forbid family members from attending her shows. "I think it's just a perception that people have, that I just was like, 'Give it to me!' and I had it," she said. "It definitely was not that."
Kendall Jenner's net worth is seriously impressive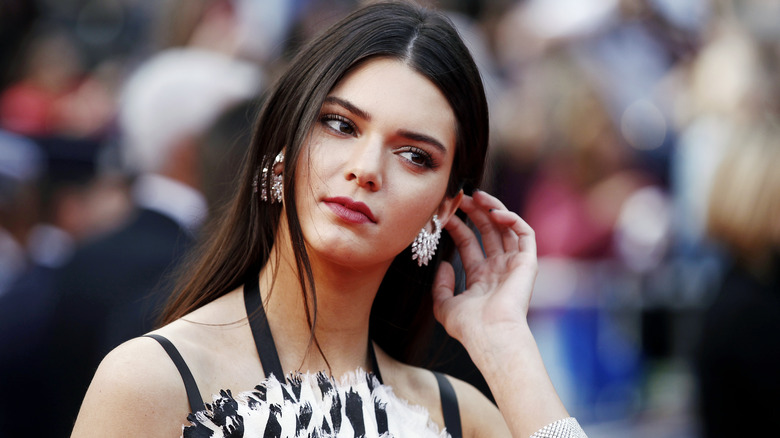 According to Celebrity Net Worth, Kendall Jenner's net worth is around $45 million, which makes her one of the highest-paid models today. In fact, the "Keeping Up with the Kardashians" star topped Forbes' list of highest-paid models in 2018 when she was just 23 years old, earning a whopping $22.5 million that year (via USA Today). For reference, the second highest-paid model was Karlie Kloss, who made nearly $10 million less than Jenner that year.
On top of her many modeling gigs, Jenner has a handful of business ventures that have undoubtedly contributed to her overall worth, including a nail polish line with Nicole by OPI that brought in around $100,000, a handbag collection for Steve Madden's Madden Girl line, and fashion lines at PacSun and Topshop with her sister, Kylie Jenner. The sister-duo also co-authored a book together with ghostwriter Maya Sloan called "Rebels: City of Indra," and Celebrity Net Worth also reports that Jenner makes anywhere from $100,000 to $150,000 per sponsored Instagram post. 
In February 2021, Jenner announced that she was launching her own tequila brand, 818 Tequila, calling it "the best tequila in the world" in an Instagram post; however, the reality star faced immediate backlash from social media users everywhere, with many accusing her of white-washing and profiting off of Mexican culture, as well as taking away business from businesses local to the Jalisco region in Mexico, where tequila is traditionally produced (via InStyle).
Kendall Jenner's real estate portfolio is stunning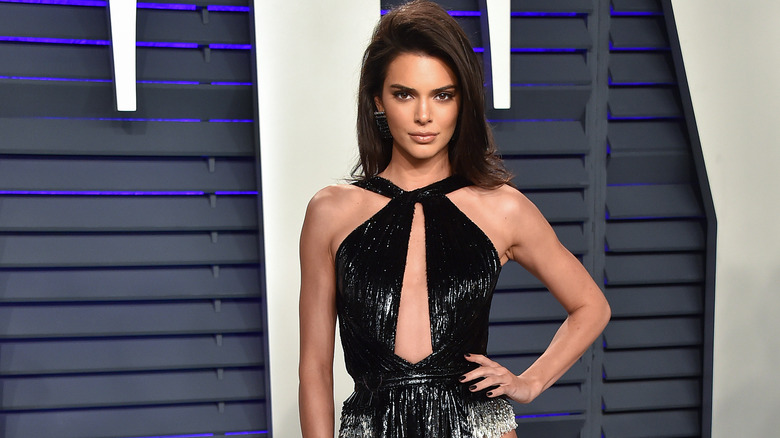 While almost all of the Kardashian-Jenner family lives in Calabasas, California, Kendall Jenner has owned a few properties closer to Los Angeles throughout the years, including her first condo that she purchased in 2014 in Westwood, California (via Celebrity Net Worth). Jenner sold her Hollywood Hills home for just under $7 million in 2017 after a number of stalker and trespassing incidents, but purchased a mansion in a private, gated community in Beverly Hills for $8.55 million the same year.
"I like a house that has character. When I walked into this place, I was immediately drawn to the peaceful Spanish-y, farmhouse-y vibe," Jenner told Architectural Digest in 2020. "My life involves a lot of chaos and travel and high energy, so I wanted a home that feels serene, a place where I can simply zone out and relax," she continues.
Jenner's design team, which consists of mother-son duo Kathleen and Tommy Clements along with Waldo Fernandez, gave AD readers a little insight about Jenner's personal home decor style, telling the outlet, "Her taste was surprising, more bohemian and funky than the rest of her family. The mood she described was totally understated and down-to-earth … There are plenty of people we know who have traveled extensively and been exposed to so much but don't absorb anything. Kendall is different. She takes everything in and is confident about the things that resonate with her."
Source: Read Full Article