Katie Thurston Finally Revealed Why She and John Hersey Broke Up, and She Didn't Hold Back
Katie Thurston is opening up about her split from John Hersey, and revealed exactly why they broke up. Speaking on the Off the Vine podcast, Katie explained that they actually broke up twice—Bachelor Nation just had no idea the first time.
"He dumped me," she said. "Technically, we actually broke up twice. The first time no one knew about. I mean, obviously, our very close friends did. And maybe like a week or two, we kind of worked through it and decided to get back together, so I thought we were golden."
"I think it was just unavoidable," she added. "We just got on a conversation and at one point, I just said to him, "I know more reasons why you don't like me than why you love me.' And that's a really shitty feeling, you know?"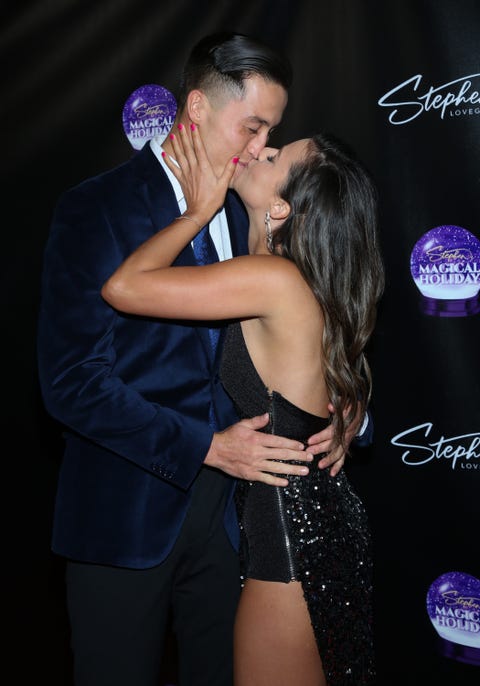 Apparently, one tipping point was John being upset that Katie wouldn't learn to surf.
She added that the fact that they were friends first made it more complicated, saying "It's still a little confusing, because since John and I got to know each other as friends, I was like, 'You knew who I was before we dated, so why is it that once we started dating, you started to question like, oh, I need someone who's this?' Well I never said I was that. It just really caught me off guard and I just really put, like, all of my eggs in one basket with this man, and I don't want to say I regret it because I think every relationship is a lesson, but it was just a six months crash and burn."
So, are they still friends? Not so much.
"When we broke up, we did all—us and our friends—go to a fair together and it was very fine, it was whatever," Katie said. "But then the more time apart, the more those things that were like, cute, and quirky, and fun, were more like, 'You're annoying the fuck out of me.'"
On that note!
Source: Read Full Article