Ina Garten's Pandemic Broke Her 40-Year Marriage Tradition With Jeffrey — 'It's Just Incredible'
Ina Garten has long been one of the most popular Food Network hosts and lifestyle influencers. Fans love her easygoing attitude, affinity for the finer things in life, and relationship with her husband, Jeffrey. Ina Garten regularly shows glimpses of her life with her husband on her TV show, Barefoot Contessa, and it's easy to see that the two are still in love.
Recently, Garten opened up in an intimate interview about her marriage and the routine the COVID-19 pandemic turned upside-down.
Ina Garten and her husband have a long-standing tradition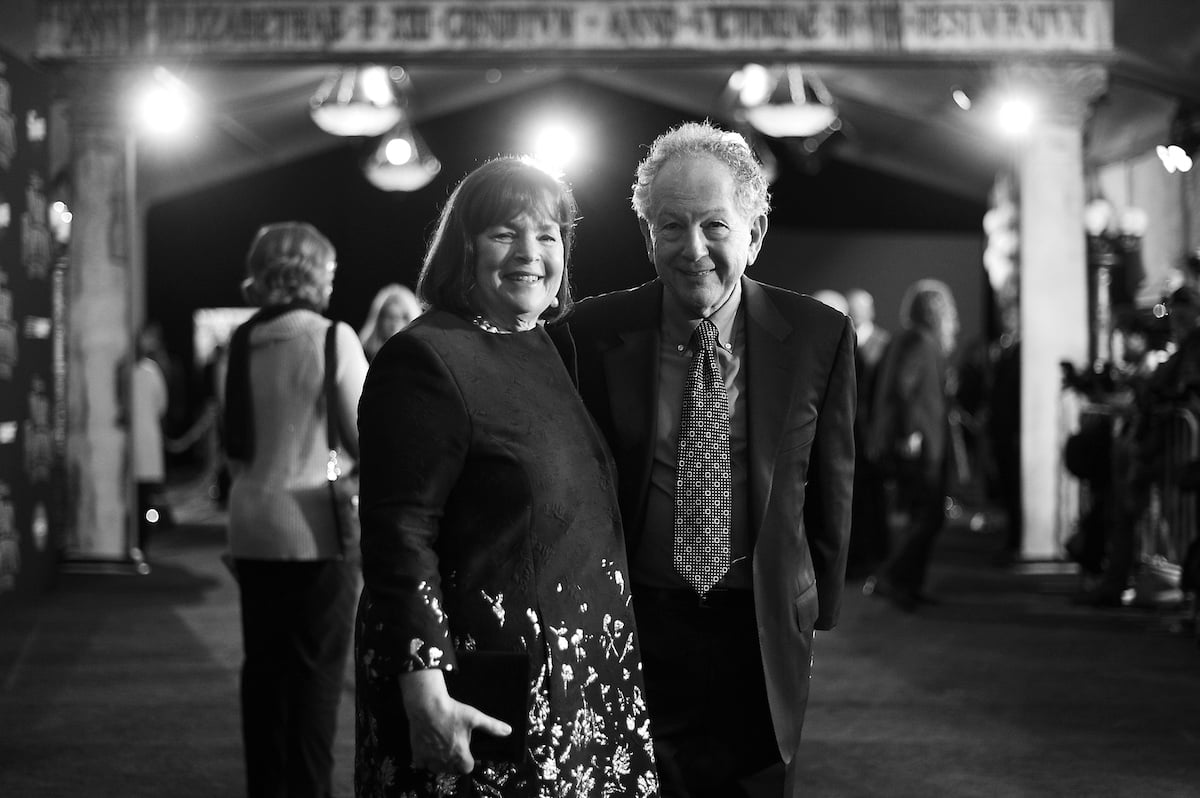 Ina and Jeffrey Garten have had a fulfilling life. They have lots of friends and family, and their busy careers keep them happy and satisfied. With such fast-paced schedules, the Gartens rely on certain traditions to remain connected in their marriage.
As Ina Garten revealed in a recent interview with People, she and her husband had followed the same schedule for roughly 40 years. She noted they would spend weekdays away from each other, with Jeffrey Garten commuting to work at Yale. And on weekends, he would come home.
But the pandemic disrupted that, throwing the longtime couple in a tailspin as they learned how to navigate the new normal.
What did Ina Garten say about the pandemic disrupting her marriage tradition?
In her interview with People, Garten opened up about how the pandemic changed their routine.
"One of the things we learned during the pandemic is how wonderful it is to have seven days of the week together. It's just incredible," the Barefoot Contessa noted. "We had had that schedule for 40 years, where he would leave on Monday and come back on Friday. And then when that pandemic happened, I was like, 'Oh, whoa. What's going to happen here?' And 24 hours later, I'm like, 'This is great. I've got a buddy all the time.'"
Garten said that although things are mostly back to normal these days, her husband's time away is for much shorter periods.
"Now he'll go to Connecticut on Wednesday night and come back on Thursday night. So we don't really miss too much."
When Jeffrey is home, Ina said, the two follow an adjusted schedule where they work on their respective projects until lunch, when they reunite and enjoy the meal together.
"It's pretty great," she said.
The Food Network maven met her husband in 1963
Ina and Jeffrey Garten's romance dates back decades to 1963, when the two met at Dartmouth College, where Ina was visiting her brother.
Insider reports that Jeffrey mused about her beauty before getting her contact information from a mutual friend and sending her a photo of himself.
A few months later, the two went on their first date.
Five years later, the lovebirds tied the knot and settled down in North Carolina.
Although Jeffrey Garten's service in the Army separated the two for a time, they always stayed in touch via mail. And in 1971, when they took a trip to Paris, Ina Garten discovered her deep passion for French cuisine and the French style of preparing meals.
Even as Garten's career in the culinary arts blossomed with the opening of a successful catering business, she and Jeffrey maintained their happy marriage.
Source: Read Full Article