How Apolitical Dolly Parton and Activist Jane Fonda Get Along So Well
9 to 5 costars Dolly Parton and Jane Fonda have received many questions about how they manage to get along so well. Parton is notoriously politically averse, refusing to disclose her leanings and beliefs. Fonda, on the other hand, is open with her beliefs and has been arrested multiple times for protesting. Parton shared how they were able to bridge the gap between the two of them and become good friends.
Jane Fonda thought Dolly Parton would be perfect for '9 to 5'
When Fonda was preparing to make 9 to 5, she knew immediately that she wanted Parton for the part of Doralee Rhodes. A Parton song came on the radio as she was driving, and Fonda realized that she wanted Parton in the film.
"She said she almost wrecked because it just hit her right in the face, to think what a great combination," Parton told Rolling Stone.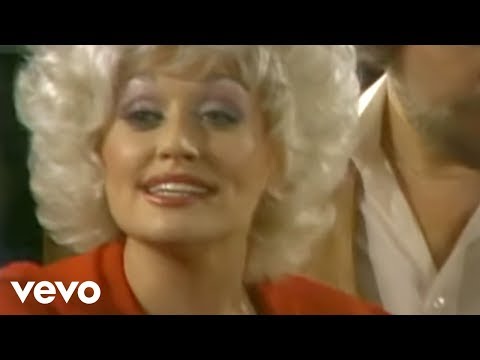 At the time, Parton hadn't been in a film. She was particular about the projects she took on because she didn't want to be in a flop.
"But Nine to Five fascinated me, and I knew instantly that I should do it – I knew that it was a career move," Parton explained. "And it fell together really well – just according to my lists."
Parton described how the two got along despite their apparent differences
According to Parton, she got along very well with Fonda and Lily Tomlin.
"A lot of people were sayin', 'Boy, I would l-o-o-o-v-e to see that. There ain't no way them three b****** are gonna get along! Can you imagine three women like that?!'" she said. "And you know, we had the greatest time."
The friendship may have seemed unlikely from the outside because of Fonda's political activism and Parton's apoliticism. Parton said that while promoting the film, she didn't want to make any political statements. She also said she sees a softer side to Fonda that not everyone does.
"I happen to see a side of Jane that I guess most people don't," she explained. "She is very intelligent but she is also very shy. She is just like a little girl. I tell you, I just fell in love with that side of her. We don't discuss what I believe and what she believes. But our friendship is strong enough now that if we ever did discuss it, I would tell her what I think."
Though Parton, without getting into specifics, has said she and Fonda agree on some things, they generally don't talk politics. Fonda respects this quality in her friend.
"Dolly is a person of heart and spirit," Fonda told The New Yorker. "She's not a political person, but we need more like her. She is profound and she has a really, really huge heart, and she's really smart and deeply spiritual."
Dolly Parton will reunite with her '9 to 5' costars on 'Grace and Frankie'
Over four decades after appearing onscreen together for the first time in 9 to 5, Parton will reunite with Fonda and Tomlin in Grace and Frankie. The Netflix comedy stars Fonda and Tomlin as former rivals who become friends when their husbands fall in love. In 2021, Netflix confirmed that Parton would appear in the show's seventh and final season.
Source: Read Full Article