Here's How Celebrity Chefs Cook At Home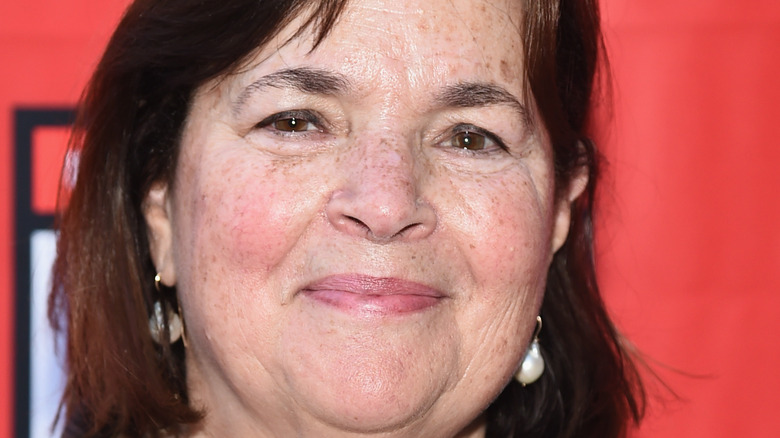 It doesn't matter if you have the confidence that you could win "MasterChef" or if you're the kind of person who could burn water — the reality is we all have to eat. Some people just seem to have a leg up on feeding themselves and their families the healthy, home-cooked meals we all crave. We love to watch the personalities of the Food Network take their talents to our televisions and help civilian chefs achieve their dreams — but what about when the cameras aren't rolling? 
From comfort food, to barbecue, to succulent sirloins, these stars do it all, and from the comfort of their own home. Some take creative liberties in their kitchens, while others, like "Barefoot Contessa" host Ina Garten follow recipes "to the half teaspoon" (via Epicurious). Whether you're looking to add some spice — both literally and metaphorically — to your diet, or you're just a cooking show super-fan, take a look at how some of the most iconic celebrity chefs cook for themselves off set and out of the restaurant.
Gordon Ramsay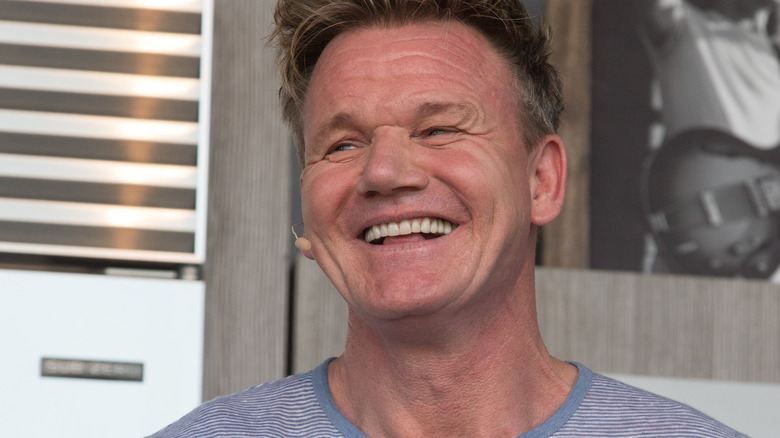 The worst nightmare of restaurateurs everywhere, Gordon Ramsay is perhaps the most widely recognized celebrity chef there is, best known for the tight reins he has on his kitchens on shows like "Hell's Kitchen" and "Kitchen Nightmares." Though despite his perfectionism and control in the kitchen, he actually doesn't get to do too much of the cooking in his own home.
In an interview for Bon Appétit, the UK native said that due to his busy schedule he is rarely around to cook for his family, so his wife Tana Ramsay cooks for their children. When he does cook, he said it is "rarely … anything fancy," and that he typically makes a rice or pasta dish for his children or a steak for himself and his wife. What Ramsay does stress is the importance of openness to new things while cooking. He said that he encourages his children to try new foods with different flavors and textures often. Yes chef!
Bobby Flay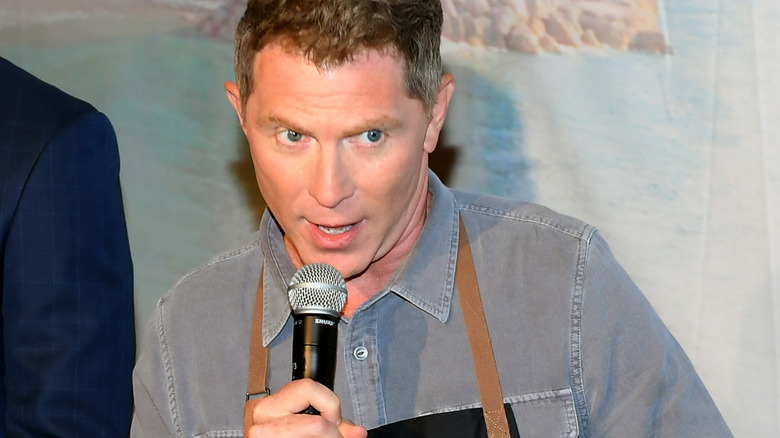 Another one of the most recognizable names in cooking is TV personality Bobby Flay. Host of shows like cooking challenge "Beat Bobby Flay" and "BBQ Brawl", and author of over 15 cookbooks, Flay has made himself a household name. His most recent cookbook, entitled "Bobby at Home: Fearless Flavors from My Kitchen," is a compilation of his favorite recipes to cook for family and friends, and gives fans an idea of how to bring his bold but accessible cooking style into their own kitchens.
Some of Flay's most essential cooking tips are a lot simpler than you would think. They range from the importance of seasoning, because, as he bluntly puts it, "food needs it," to simply ensuring that the pan you're using to cook is hot enough (via Bon Appétit). Flay's Southwestern inspired cooking style is simple yet refined, and something he tries to encourage folks to imitate.
Ina Garten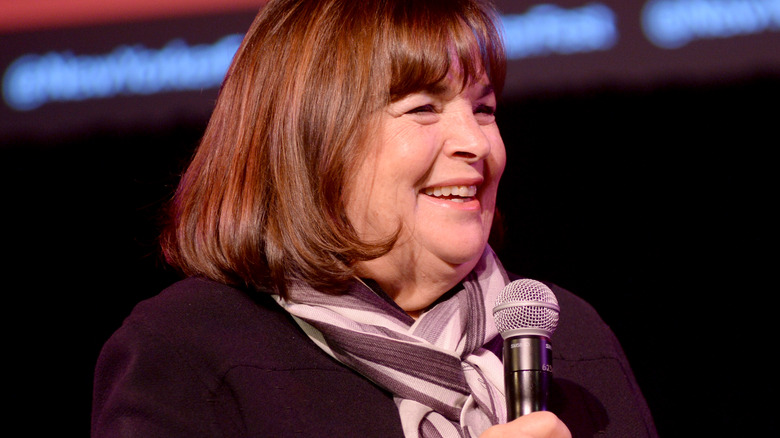 Ina Garten's warm personality and clear love for cooking make her nearly two decade running TV show "Barefoot Contessa" just as much a comfort show as a cooking show. After getting her start in cooking from running her own gourmet shop in her home of East Hampton, N.Y., Garten went from cookbook author and magazine columnist to one of the most beloved faces of the Food Network (via Insider).
Unlike many celebrity chefs, much of Garten's appeal has to do with how easy and accessible her cooking is. In "Barefoot Contessa," she stresses that people don't need fancy equipment or special techniques to cook a delicious meal at home. In an interview for Today, Garten talked about her love for "comfort food," and how that was the inspiration for her quarantine cookbook "Modern Comfort Food." She also has a built-in taste tester in her husband of over 50 years, Jeffrey Garten, who helps her perfect her recipes at home.
Source: Read Full Article