Here's Doria Ragland's Nickname for Meghan Markle (and a Buncha Other Fun Facts You Didn't Know)
Meghan Markle's mom, Doria Ragland, keeps a pretty low profile considering her daughter is one of the most famous people in the world. But based on everything the internet knows about her, which is kind of a lot due to the internet being nosy, she is quite literally the best. Doria is a hugely important figure in Meghan's life—especially now that the Duchess is living back in her home state of California with Prince Harry and their son Archie. Sooooo let's get to know Doria, shall we? Just gonna hit you with a buncha straight facts:
Doria Lives with Meghan and Harry
Or at least she did as of this past summer, when an Us Weekly source reported that "Doria Ragland continues to live with Meghan, Harry, and Archie" and that "this has been the most time she has spent with her grandson since he was born."
Having Doria around all the time to chill with Archie is obviously a huge help to Meghan and Harry. Not only does she "get up in the morning and read to him," but she also helps make her grandson "all-organic" food. Aww.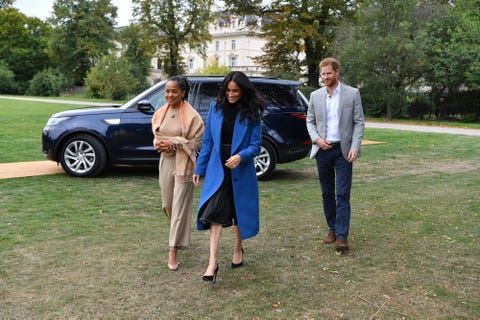 She Went with Meghan to Introduce Archie to the Queen
Doria traveled with Meghan and Harry to Windsor Castle when they first introduced their son to the Queen and Prince Philip, and even appeared in official royal portraits.
https://www.instagram.com/p/B_1r_8dHYfw/?utm_source=ig_embed&utm_campaign=loading
A post shared by The Royal Family (@theroyalfamily)
Meghan and Doria Are Basically Twins
The Duchess' makeup artist Daniel Martin told People, "Meghan draws a lot of strength from her mother. Doria is classy, chic and confident, but not unapproachable. I definitely feel Meghan gets a lot of that from her mother."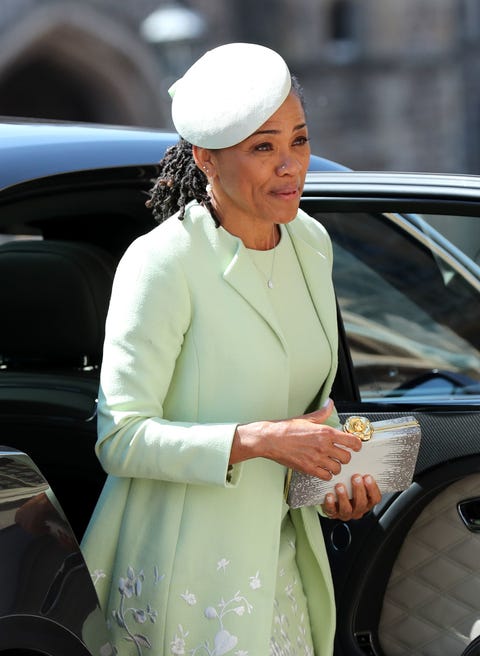 Her Nickname for Meghan Is "Flower"
Meghan revealed this sweet fact in her now-defunct lifestyle blog, The Tig, writing about how she once asked her mom why she had such a strong desire to act and do humanitarian work:
She's a "Free Spirit," According to Meghan
Speaking of The Tig, Meghan also wrote a truly lovely article about her mom in a post called "Love Letter," which is full of details: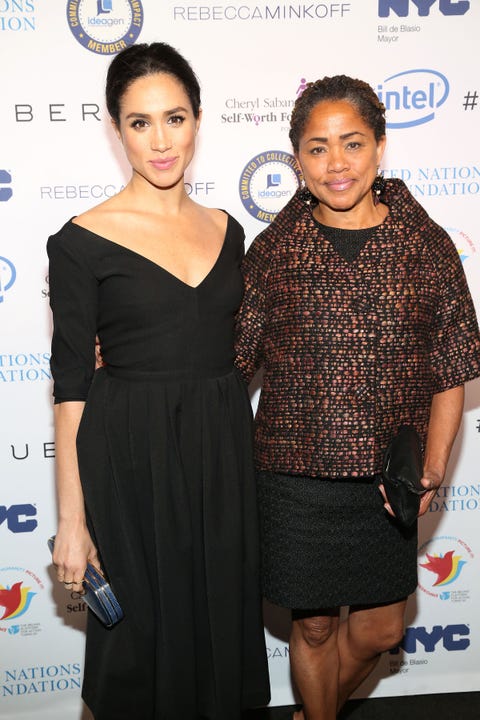 She's Friends with Oprah
Like, hung! out! at! Oprah's! house! level friends with Oprah. Though the iconic host had some things to say about misinformed rumors that she was trying to convince Doria to do an interview:
She Ran a 5k for Suicide Prevention
Doria was spotted at Los Angeles' 21st annual Alive & Running 5K Run/Walk for Suicide Prevention in 2019, which raised $480,000. She kept a low profile, but was clearly having a great time: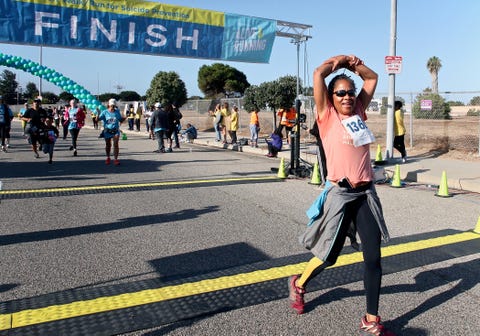 She's a Yoga Instructor and Social Worker
As Meghan herself told Glamour (via People), "My mom's a yoga instructor, but she does social work, as well, and she works specifically with the geriatric community. For me to watch this level of lifelong sensitivity to nurturing and caregiving, but at the same time my mom has always been a free spirit. She's got dreadlocks and a nose ring. She just ran the L.A. Marathon. We can just have so much fun together, and yet, I'll still find so much solace in her support. That duality coexists the same way it would in a best friend."
Doria Drove with Meghan to Her Wedding Ceremony
Chances are you didn't miss this iconic and historical moment, but it was so special we gotta shout it out: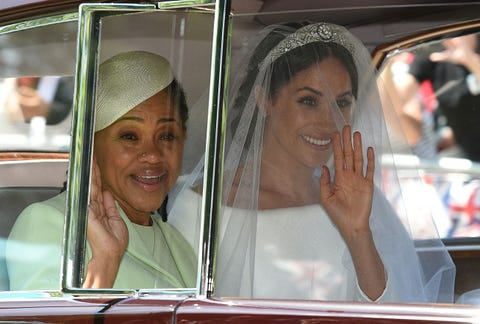 TBD on whether Doria will be making an appearance with Meghan and Harry during their upcoming March 7 interview with Oprah, but stay tuned!
You love all the deets on the royals. So do we. Let's overanalyze them together. ✔️
Source: Read Full Article