Elvis Crespo Releases Fresh Version of Beloved Latinx Party Anthem "Suavemente"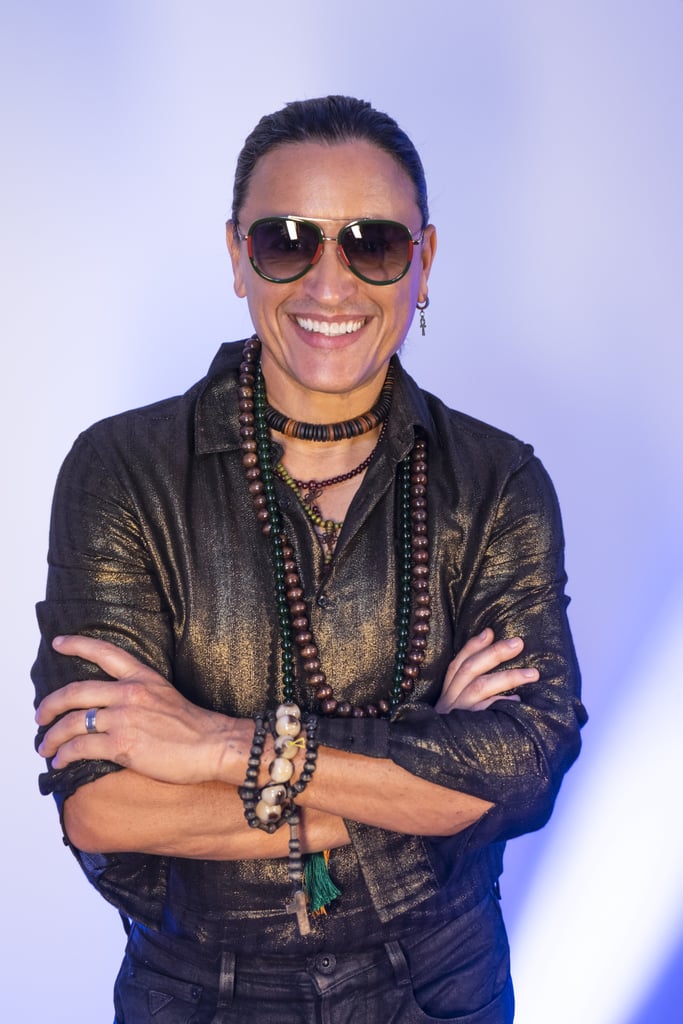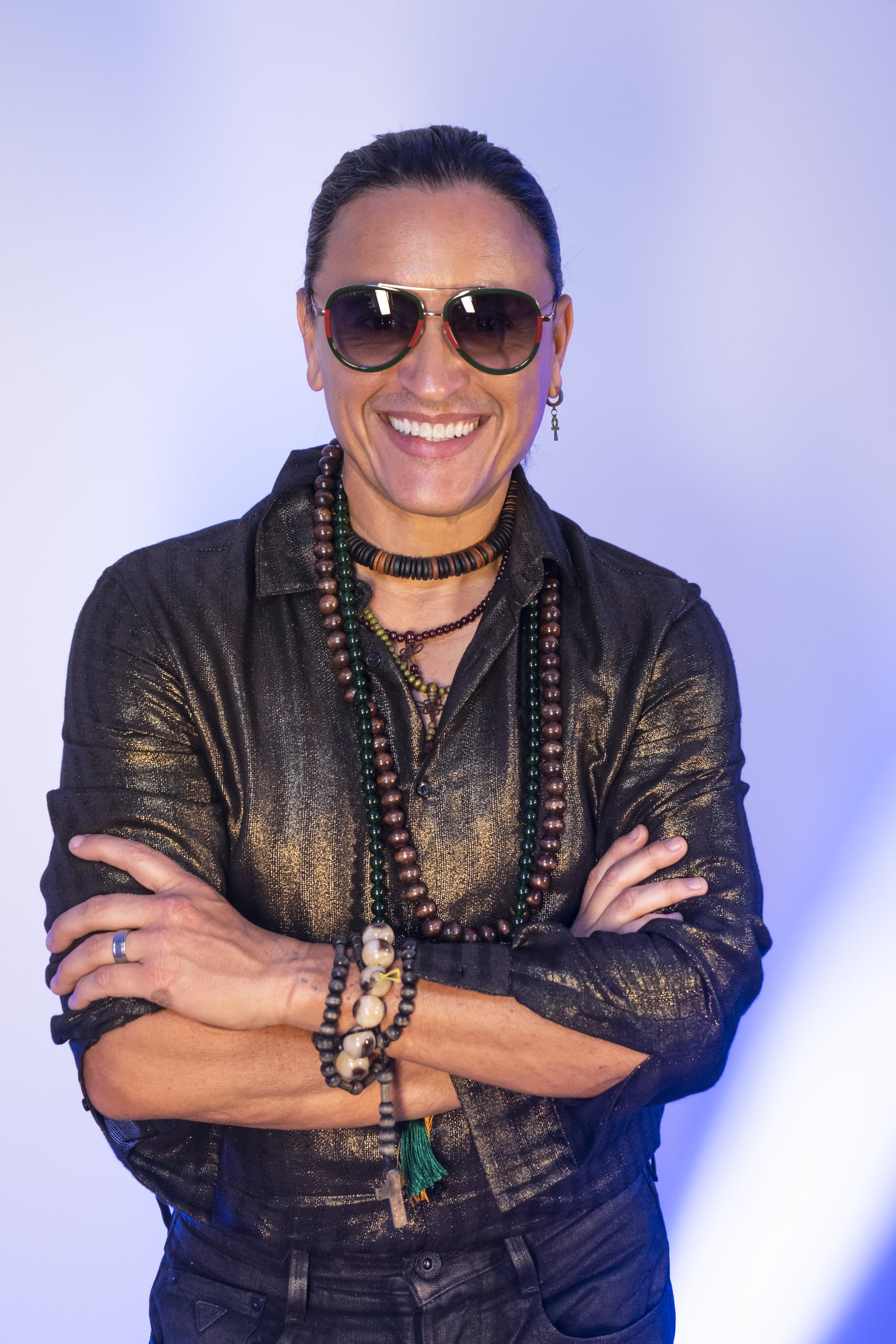 There is one song from the Spanish-speaking Caribbean that has captivated audiences across the globe for decades. In Latin American family parties from quinceañeras to weddings, it's a go-to song to kick off the merengue dance portion of the playlist. It has also become a staple song in non-Latinx parties when it's time to switch up the vibe. We're referring to the upbeat merengue single by Puerto Rican singer-songwriter Elvis Crespo, "Suavemente." Whether you're sitting at the table sipping on a drink, or in the restroom fixing up your make-up when Crespo's voice begins "Suavementeeee," it's time to grab a partner and run to the dance floor.
And now, a new version of the 23-year-old song has been released by Amazon Latin as the "Suavemente" (25 Aniversario Amazon Original) with a fresh mambo vibe. At a time when reggaeton artists like Bad Bunny have taken over the world, the new song feels like a celebration of how far artists from Latin America have come.
"We wanted to do a different arrangement, giving it a new color, a [more] current color with the mambo that's coming out of the Dominican Republic," Crespo says in an interview with POPSUGAR. "Looking for a way of giving it something new, something different, but without losing the energy that characterizes the song." Mambo, also known as merengue urbano, merenhouse or merengue de calle, differentiates itself from traditional merengue in that it's made with sequencers using a digital interface. "In that way, I'm always looking to be aware of new trends so that my music stays in tune with the times and so that it can captivate a new audience," Crespo adds.
When "Suavemente" was released in 1998 by Sony Latin Music, it was the lead single of Crespo's first album as a solo artist. Originally, he was part of the band Grupo Manía, before signing to the label and releasing "Suavemente" and "Tu Sonrisa." At the time, merengue was becoming popular with audiences across the continent, with artists like Juan Luis Guerra being the first to reach the coveted #1 spot in the Hot Latin charts, and merenhouse artists like Proyecto Uno, Los Ilegales, and Sandy y Papo championing the fusioned style. Proyecto Uno specifically are largely credited with introducing hip hop, dancehall, and R&B to the traditional genre, creating what we now call mambo.
By the time Crespo began his solo venture, he quickly gained popularity with his joyful charisma, catchy lyricism, and slick look."'Suavemente' was the first merengue to ever enter Billboard's Hot 100 chart. In doing so, Elvis Crespo was able to achieve what Carlos Vives did for vallenato, what Yankee did for reggaeton, and what Juan Luis Guerra and Aventura did for bachata: Take an eminently Latin, regional genre of music and globalize it," Leila Cobo, the VP of Latin at Billboard, tells POPSUGAR. "It also opened the door for a slew of other merengueros to push the music up the Billboard charts."
Cobo says that Crespo made merengue internationally popular. It's even become a sort of running joke that for a long time, non-Latinx DJ's only knew of "Suavemente" when it's time to play music in Spanish. "That the song remains relevant all these years later is extraordinary, but it's a fantastic example of how something that's ostensibly simple is also very complex," she says. "The musicianship behind 'Suavemente' is remarkable: Elvis' voice, his showmanship, and top-notch band: All this contributes to the song's longevity."
Crespo says he feels blessed that the song continues to cross language borders. "I'm grateful to God for allowing me to be part of this song. Time passes and the song seems like I recorded it yesterday with that magic of its sound as its composer and interpreter. I'm grateful to God," the 51-year-old composer says. "It's a song that crosses language borders."
Recently, Crespo has been getting renewed love after Bad Bunny paid homage to him in the video for his song "Neverita". Crespo's nod back to el conejo came during his Billboard Latin Awards performance, where he sang a merengue rendition of "Neverita," followed by the beloved "Suavemente".
"'Suavemente' is a classic party anthem—regardless of genre or language. Elvis Crespo's seminal hit can be played at Quinceañeras, weddings, bar mitzvahs— anywhere," says Jesus Triviño Alarcón, Senior Director of Global Latin at Tidal. "It's also pertinent to say that Crespo, a Boricua artist, created one of the most memorable Dominican merengues of all time, much like Bad Bunny incorporated multiple sounds from Quisqueya on the immaculate "Un Verano Sin Ti."
Crespo shares with POPSUGAR that he was moved when Bad Bunny first paid him tribute. "It was a pleasant surprise. An artist who's popular and in his best momento—truly the artist of the moment in a global sense. And that he was inspired in a piece of art that I was involved in makes me feel grateful," Crespo remarks. For Triviño Alarcón, Crespo was ahead of his time when he remained true to Spanish-language music during a time in the late 1990s when Latinx artists were choosing to make music in English. "For Crespo to release a fresh version still in Spanish speaks volumes to where Latin music is today. Bunny, Balvin, Karol G, Ozuna, etc. have made it OK and profitable to sing in Spanish but we must remember that 'Suavemente' came out in 1999, in the midst of the 'Latin boom,'" he says. "During that time, Spanish language artists (Marc Anthony, Shakira, Ricky Martin, etc.) were releasing music in English. Guess who wasn't? Crespo."
After the original earned its place in hearts across the globe, the new version feels like an ode, one beyond an attempt to break new grounds. Yet for Crespo, it's about pushing his artistry and flowing with the times."I have to adapt to the times. I consider myself like water. I adapt. You can hear me in a beat from the golden era of Mexican music, or in electronic modern beats, and my voice on that beat has positive results," Crespo says. The artist is now working on his first Christmas album ahead of the holiday season. "I consider myself an artist of feeling, what is being presented to me, it needs to move me and I need to like it."
"Suavemente" is the kind of song that is impossible to be tired of, as it inspires the kind of blissful joy and memory of a first kiss, each time. And the new version of the single certainly does have feeling, as it's difficult not to be swayed to dance and sing along when one tunes in.
Source: Read Full Article