Barefoot Contessa Ina Garten Revealed Her Biggest Cooking Disaster: 'I Was Despondent'
It might seem like Barefoot Contessa star Ina Garten always gets recipes right every time, but she shed a little light on a cooking disaster she said left her feeling "despondent." She didn't let the misstep ruin her love for cooking and learned a lesson she said she'll never forget.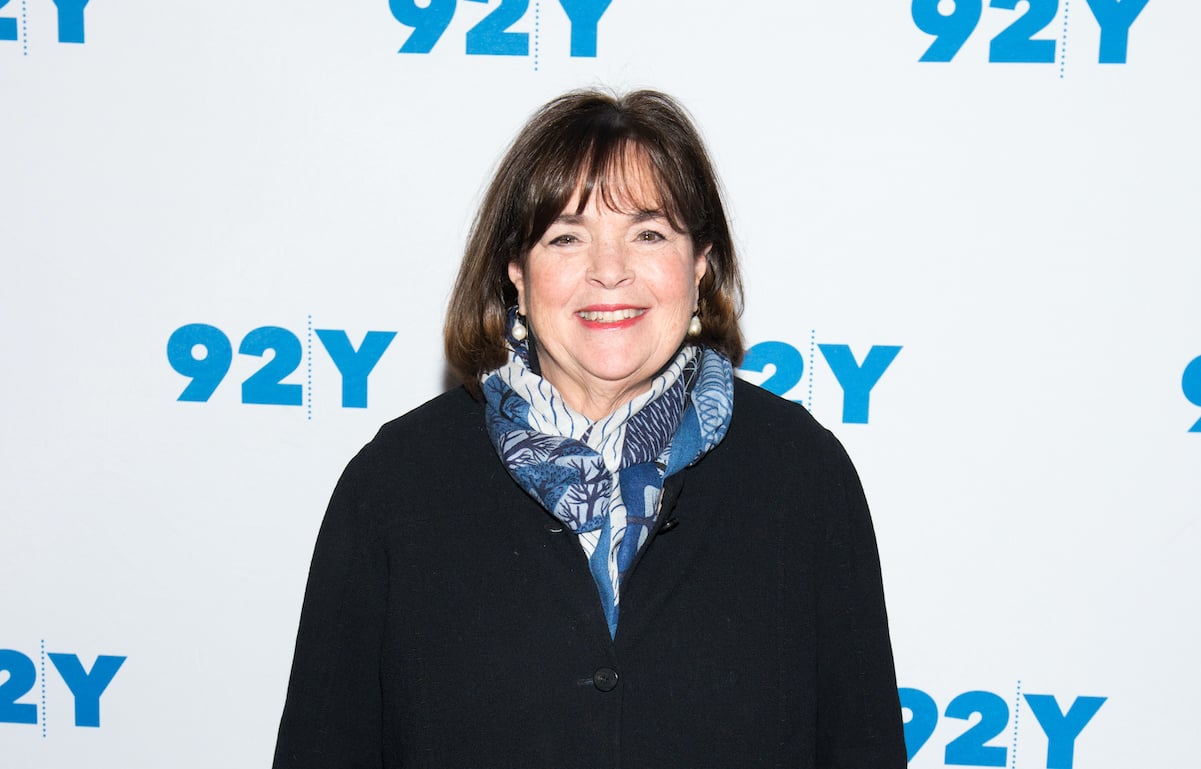 Ina Garten shared her biggest kitchen disaster
Even Garten, who has been writing recipes and demonstrating them on her cooking show for years, has had a few moments when things didn't turn out the way she hoped.
During an interview on the Bon Appétit Healthyish podcast, Garten was asked, "When was the last time you had a kitchen disaster? When did something not go right?"
Garten explained that she doesn't typically try out new recipes when entertaining to ensure she doesn't hit any snags. "Well usually when I'm entertaining, I've made something over and over and over again," she explained. "And to me, 'not going right' is probably different from to you 'not going right.'"
The Food Network star recalled one New Year's eve when she made scallops provencal but made a small mistake by crowding them in a pan and they didn't sear properly. "It was the wrong size pan and the scallops were different and it didn't have enough sauce," Garten explained. "And I was despondent."
Garten shared that she had sauteed shallots, herbs, and garlic and then went to sear the scallops. "It happens really fast," she shared. "But I just didn't put enough wine in and it evaporated too quickly."
"But that's cooking, I mean that's what happens," she added.
Garten said she was cooking the dish for her friends who are chefs and restaurant owners. She asked one of them, "What am I doing wrong?" and he explained, "They're just too close together."
"And that was just a great lesson for me because I was making a double recipe," she shared. "And what I should have done was make two pans."
"And I never forgot it," she added.
Ina Garten provides clear instructions in her recipes
When Garten writes and tests her recipes, it's critical to her to provide thorough instructions so that even a beginner can make the dish without hitting a snag.
Even the Barefoot Contessa star herself, who has an advanced skillset, follows her recipes "to the letter" because they've been so well tested. "I absolutely, exactly — salt, pepper, everything — I measure everything. I'm really a scientist about it," she explained.
During the podcast she also shared some insight into her recipe development process. "I'm not a professional chef and so I understand how hard it is because it's hard for me," she explained. "And if it's stressful for me I can imagine somebody who's got a regular job and comes home and tries to make dinner for their family or wants to make a dinner party on Saturday night. I really understand so I try and make it as simple as I can."
"Is the recipe simple enough to do that I don't get bored with the recipe while I'm making it," she said of the reason she keeps her cooking simple. She also tests every recipe extensively, even having someone shop for the ingredients so she can see where there are missteps and "try and get rid of all those kinks that people don't know" and give very complete instructions in her recipes.
Source: Read Full Article