A remote control organizer, a lap desk to eat in your car and essential oils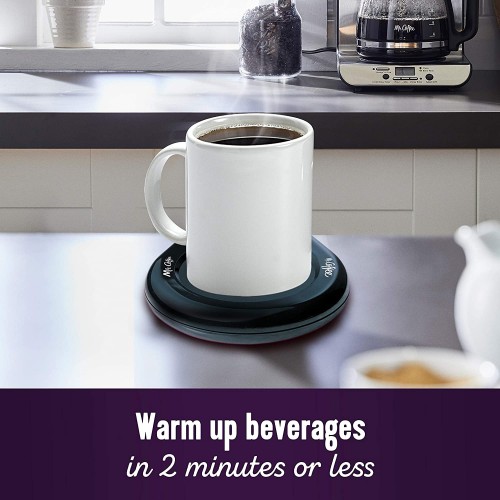 I hope you guys had a good Christmas! I got a few things from my Amazon wish list! I got the Mr. Coffee mug warmer and the little silicone cup covers. They work well together to keep my coffee warm, but not too hot. The little covers look so cute on my desk and they come individually wrapped so I will probably give some away as presents. I'm featuring some more things I either own or want as usual.
Get more organized with a remote control holder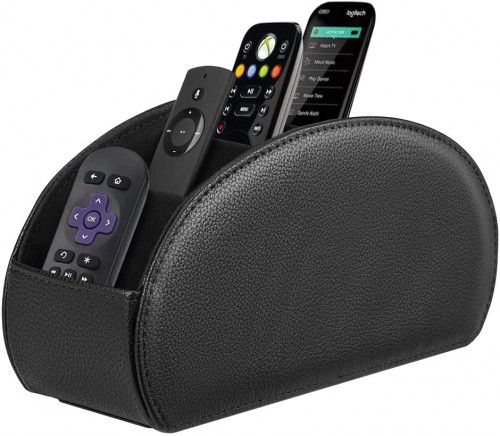 I bought this for myself right after Christmas and am so glad I did. It really helps me from losing my remotes and looks so nice on my ottoman. This vegan leather-look remote control holder by Fintie has over 1,700 ratings, 4.7 stars and a B on Fakespot. It doesn't smell at all when you open it and it has a nice upward curved design so you can find the remote you're looking for. It has five different slots and reviewers say they're surprised at how much it holds. They also like how compact it is and how nice it looks. "It saves a lot of clutter on the table, and the remotes are now easy to access." "Takes up minimal space & all my remotes fit great!"
Finally solve the issue of hot and cold air blowing on you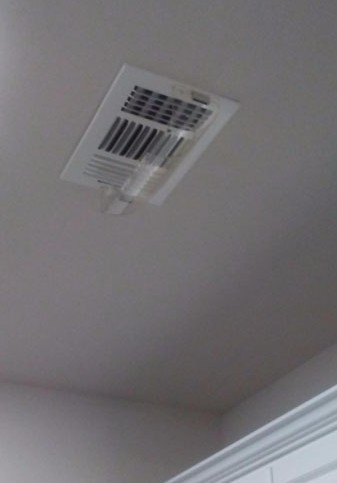 Over the break I moved my desk to the other side of my office so that my background would look better on Zoom. The setup is much nicer but the floor vent is right next to my chair and cold air blows on me when I'm working. (How is the air cold when the heat is on?) This is a set of four clear plastic air vent deflectors by Frost King for under $20. I ordered them and they're coming today! They attach with magnets to your floor or ceiling metal air vents and are adjustable in size from 10 to 14 inches. They have over 1,900 ratings, 4.4 stars and a B on Fakespot. Reviewers say they work really well and that they're also quite strong and resistant to breaking. "We've gone through set after set of other brands of this item, and finally decided to try a little harder to find something invincible… These really are holding up well." "I have been suffering so long from air blowing in my face at night… These deflectors are exactly what I needed!"
Enjoy aromatherapy without a diffuser with cute lava rocks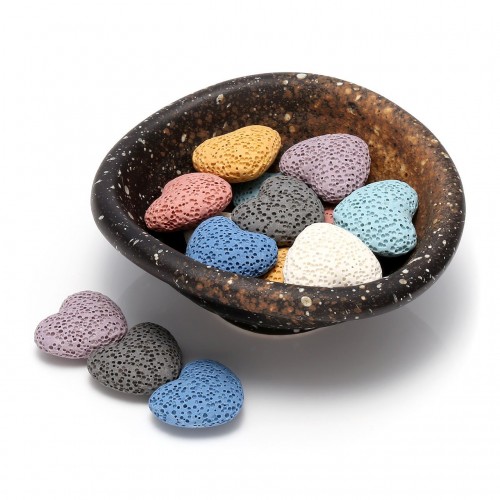 We've featured essential oil diffusers before and my friends swear by them. Another option for aromatherapy are lava rocks like this colorful set. You get a lovely bowl and 14 flat round natural lava stones, 14 flat heart stones or 12 lava balls, all under $17. These have 80 ratings, 4.3 stars and an A on Fakespot. Please look at the photo next to a dime to see the size, this is quite small and can fit in your hand. This would be nice for keeping at a bedside and I want it for my desk! There are different versions available: a bowl with rougher edges that's quite nice and a ceramic bowl with rippled sides. People say the rippled set is "Natural looking and takes up little space." and that "The lava rocks hold their scent for days – couldn't be more pleased!" "The rocks have been very easy to use, and the scent is nice, while being understated."
A set of essential oils to help you feel calm and focused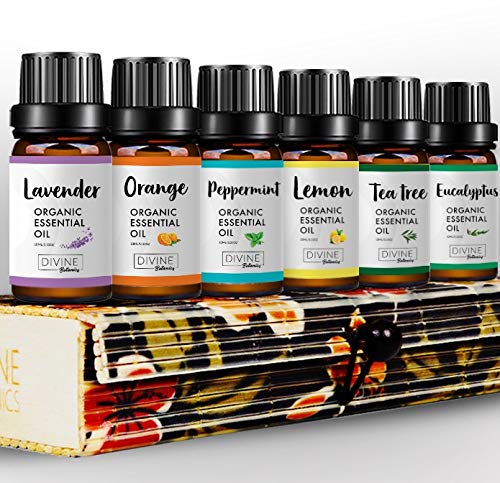 I looked through so many essential oil sets and most had low ratings on Fakespot. This is a set of 6 organic 10ml essential oils from Divine Botanicals for $20. You get peppermint, orange, lavender, tea tree, eucalyptus and lemon, all in a giftable storage box. These have 177 ratings, 4.6 stars and a B on Fakespot. People say they smell great and improve their mood. "The scents are so pleasant and wonderful. My favorites are lemon and peppermint. I take a whiff of lemon every morning to start the day feeling fresh." "Love the scents and that they're organic."
A real neon decorative piece for your bedroom, office or bar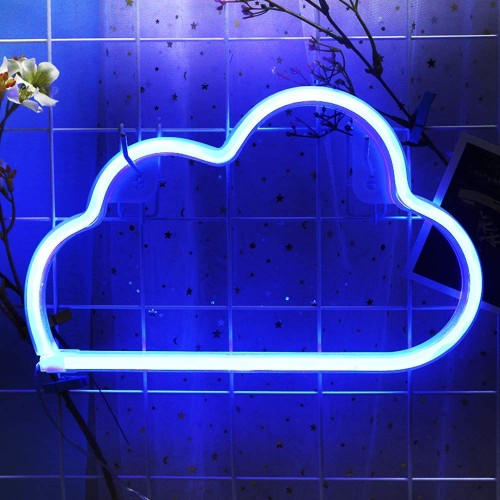 This little neon cloud comes in white, blue or pink colors and is 13.8 inches wide by 5 inches high. It's under $15, is made of soft, break-resistant neon tubing and runs on USB or 2 AA batteries. It has 4.5 stars, over 850 ratings and a B on Fakespot. It's said to be surprisingly bright and some reviewers got several to make a larger piece of wall art. They call it "super cute" and write "I've always loved these lil neon lights. It surprisingly gives off a lot of light." "Brighter than what we thought [and] excellent buy."
A little lap desk so you can eat in your car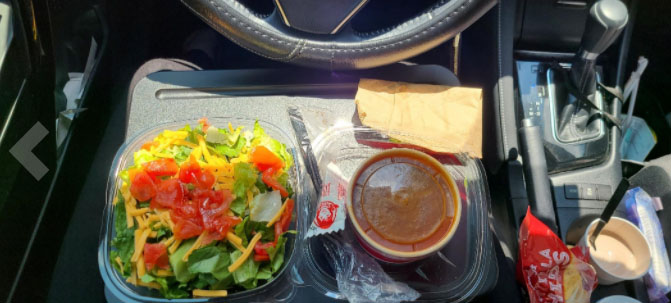 My son and I used to get takeout and have it outside at a picnic table in our town. Now that the weather is bad we haven't done that in several weeks. These little lap desks would be a nice way to start getting takeout again as we could eat in the car. Plus you can use them on the couch or in bed. These have over 6,000 ratings, 4.3 stars and a B on Fakespot. They come in 6 different colors, all under $12, and fit laptops up to 13.3 inches. Many people use them to do crossword and sudoku puzzles from a comfortable chair. Reviewers say "It's very lightweight which is perfect for me to use at home but also great if I decide to travel with it." "Exactly what i was looking for. Simple, small, fits in my backpack so I can take anywhere… I just wanted something simple that would travel in my backpack, fit my small laptop, and provide a surface in the car/ hotel. It does all those things perfectly."
An ounce of organic hyaluronic acid for under $7!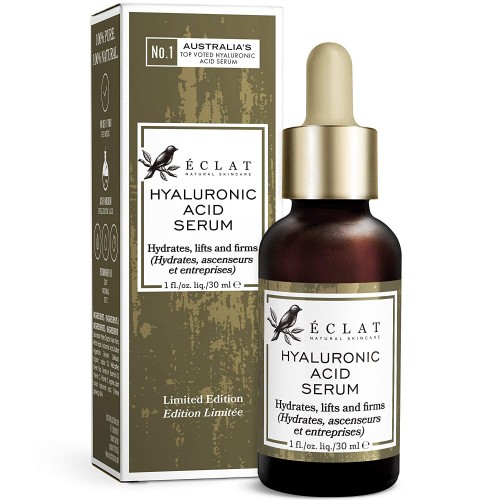 Amazon has so many excellent bargains and you can find inexpensive alternatives that are just as good as more expensive brands. This is a full ounce of organic hyaluronic acid by Eclat for under $7, which is the best price I've ever seen. Plus there's a 5% off coupon you can check for even more savings. This has over 700 reviews, 4.5 stars and a B on Fakespot, which is excellent for skincare. Reviewers say it reduces fine lines, clears up redness and acne, and that they're surprised at how well it works. "Have severe rosacea on my face, this product did not irritate my sensitive skin. The redness on my face has been greatly reduced after 1 month of use." "I apply morning and night, my stubborn melasma is finally fading and the rest of my skin looks amazing." "As an esthetician I am VERY skeptical about skincare on amazon, even more so about a $6 serum. I cannot stress enough the difference I see in my skin with this product. It 100% adds extra moisture, reduces redness and plumps my pesky mid 30's fine lines and wrinkles."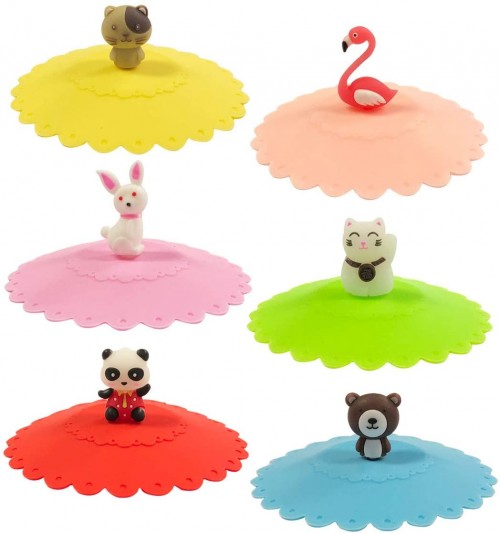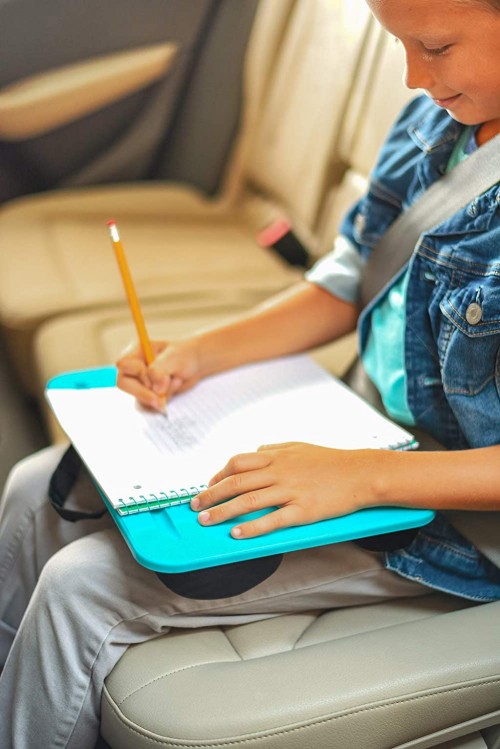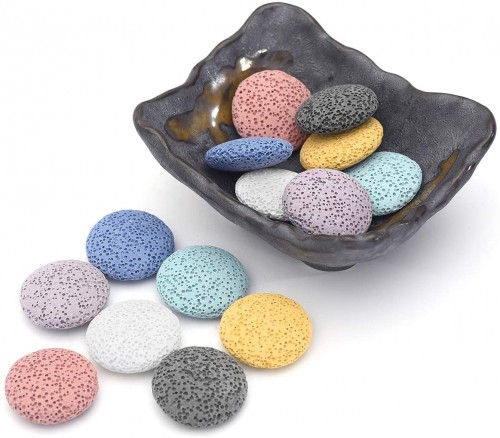 Source: Read Full Article