Whoa, TikTok's "Diamond Lips" Makeup Hack Is a Game Changer
New obsession #makeup #makeuptutorial #makeuphacks #beauty #girls #lips
There are three main things you should know about me: I didn't like Tom Sandoval before the Scandoval drama, you couldn't pay me to take a bite out of a raw tomato, and I always carry one to 17 lip products on my person at all times. If you ever need to borrow something for your lips, I'm your girl — just don't expect what I'm carrying to be matte. I like everything on my body (lips included) to be shiny, dewy, and glossy, all of the time. I don't care if it looks like I've just run a marathon (which I would never do, a fourth thing you should know about me), or just dunked my face in a bowl of water.
I went through a period of time where I was obsessed with matte lipstick, and I look back on that time in my life with disdain, so it's high shine only from now on. That's why, when I saw the "diamond lips" makeup hack — which involves using silver eyeliner to shape bigger, juicier-looking lips — all over TikTok, I didn't hesitate and saved every how-to video I could find.
In one of the videos, which has since gone viral, TikTok user Eva Larosa shows how she gets her lips see-you-from-space shiny in just a few easy steps. Keep reading to see how trying it out worked for me.
How to Get Diamond Lips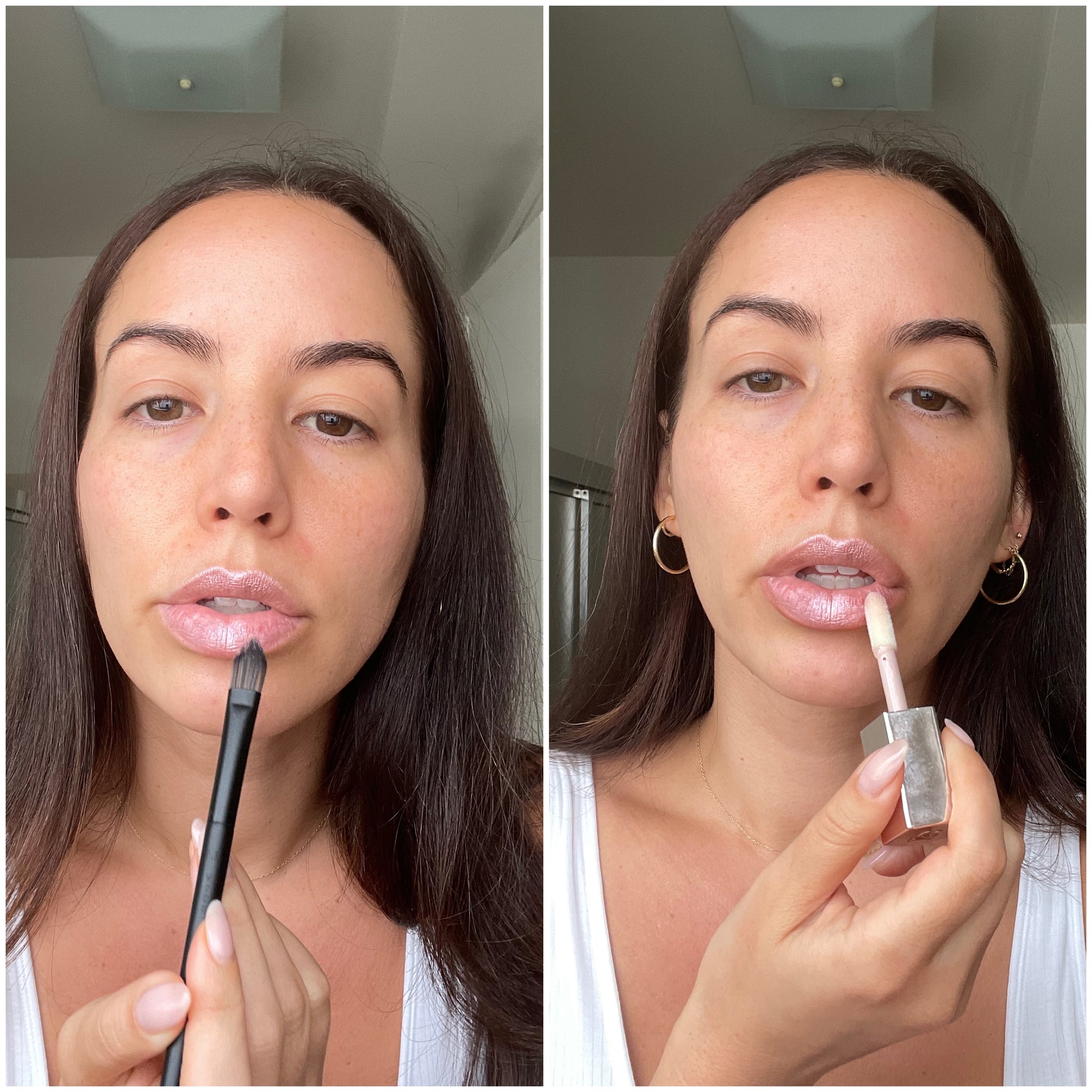 Testing out this makeup hack was fairly simple; I found that the hardest part was actually finding a silver-shaded eyeliner pencil or a silver eyeshadow — two things I rarely, if ever, use. I ended up grabbing the Pat McGrath Luxe Eyeshadow Quad: Passion Fleur ($62), which has a silvery-pink shade called "Skinshow Pink Dawn."
From there I took a concealer brush and got it wet, so that the color would be more pigmented and easier to draw with. I lined the top half of my lip with the eyeshadow in just the center, then placed a small amount of it on the center of my bottom lip, which I blended out using my pointer finger. From there, I lined the top and bottom of my lips using the Pat McGrath Ultra Lip Pencil ($29) in the shade "Structure," making sure to only line the areas on the sides that I hadn't previously lined with the eyeshadow.
To finish everything off, I went over everything with a high-shine lip gloss, the Fenty Gloss Bomb Universal Lip Luminizer and Plumper ($26) in the shade "Glass Slipper."
Diamond Lips Makeup Hack Results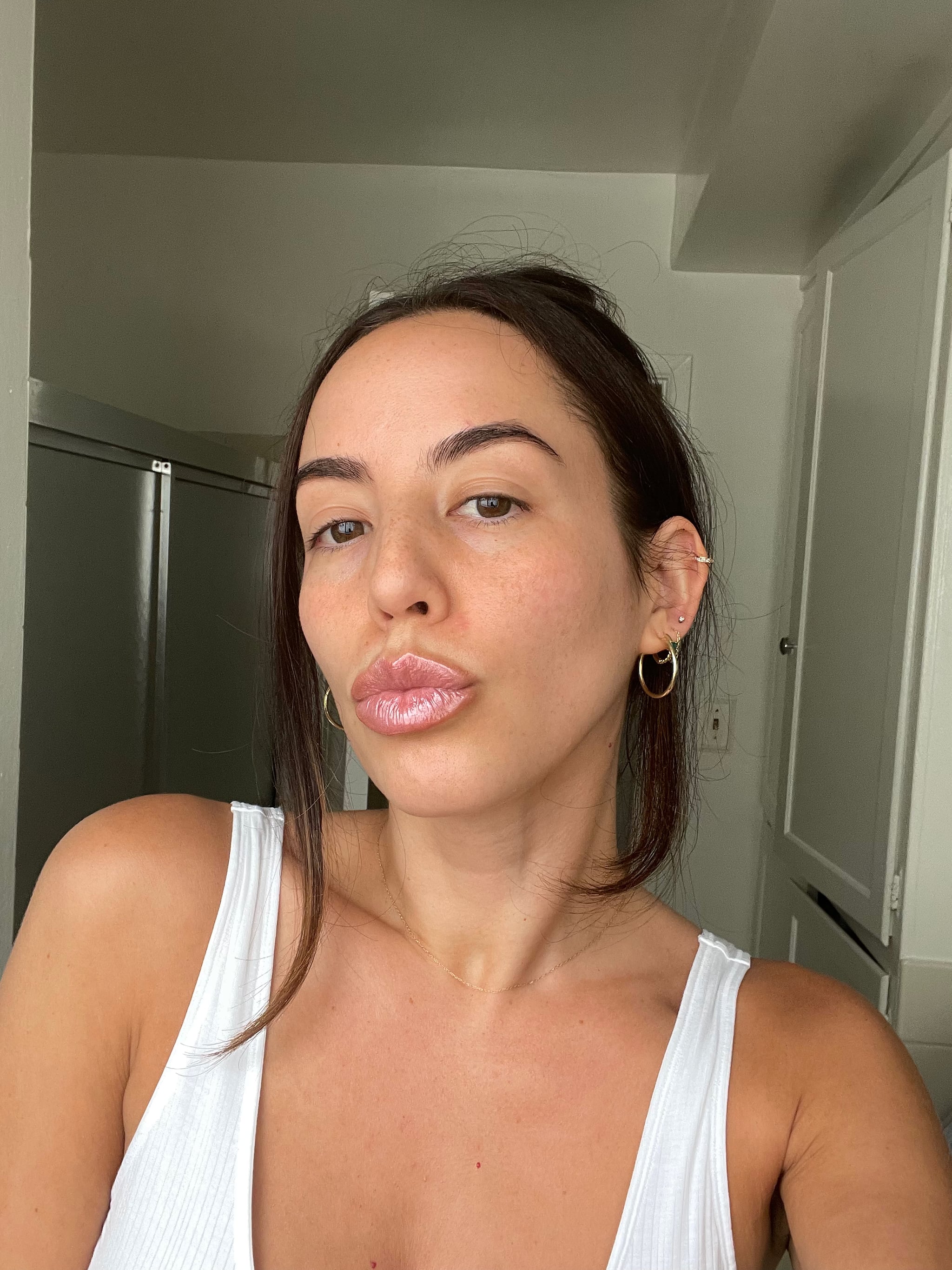 I have a tiny bit of discoloration on my bottom lip from getting sunburned (wear your SPF, people), so I think this hack would look a tiny bit better if I started out with a base lipstick color to give everything one overall hue, but other than that, I loved it.
My lips looked fuller, and the silver pigment gave the illusion that the shape was much fuller they actually are IRL. It wasn't as cheesy (or as messy) as the metallic lipsticks of yesteryear; instead, it was the exact look I was going for. While I originally thought I probably wouldn't add this to my everyday arsenal of beauty tricks, I was wrong. I plan on busting out this makeup hack whenever I'm heading out for a night on the town or to a fun event like a concert. (So if you see me at the Blink-182 concert this weekend, make sure to compliment my diamond lips.)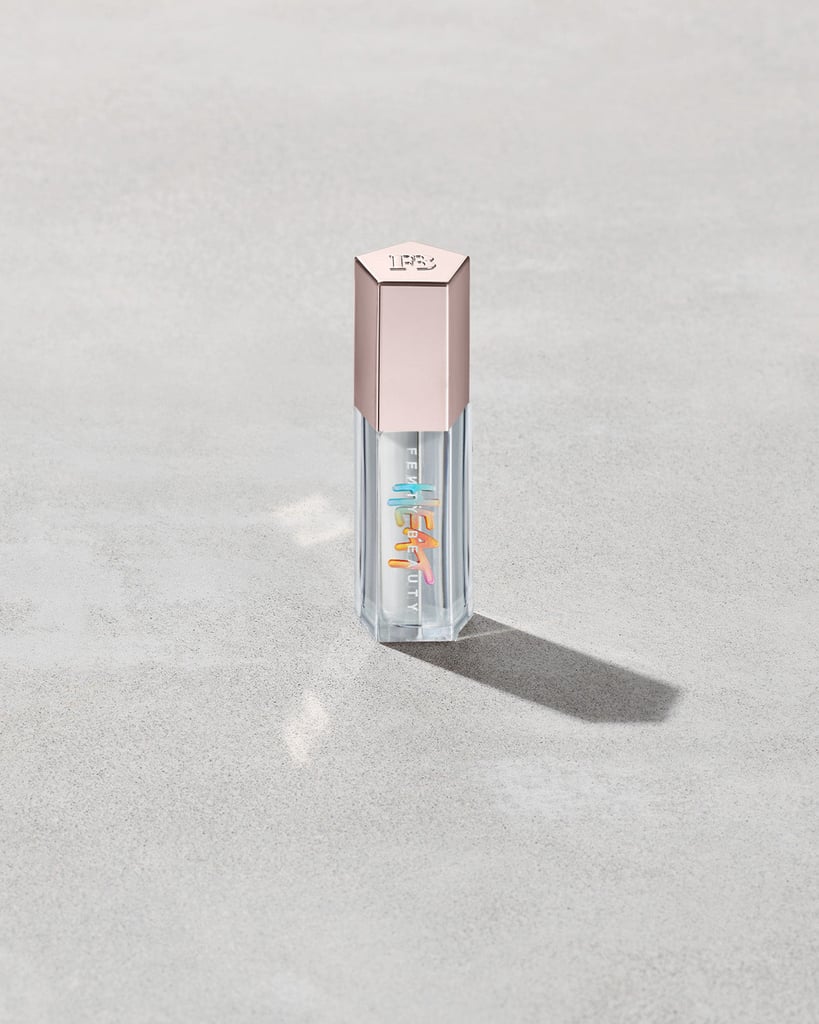 Source: Read Full Article