'This Texturizing Spray Gives Me Beachy Waves, No Tropical Vacation Required'
I love beachy waves—the messier, the better IMHO. Problem is, I am a total hair perfectionist. The idea of not perfectly positioning each curl when I use an iron and instead grabbing random pieces of varying sizes makes me want to breathe into a paper bag. As a result, my curls usually end up the complete opposite of disheveled…which doesn't exactly scream "I just walked off of the beach."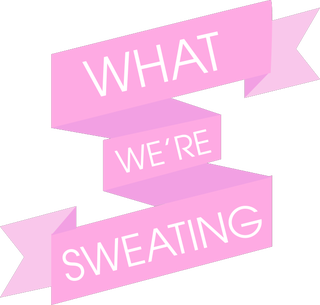 .
I've come to accept that I can't change my type A curling iron ways (don't @ me!), so getting that beachy look needs to come from a styling product instead. Enter Drybar Triple Sec 3-in-1.
This magic-in-a-can instantly effs up my style in the best way possible. Here's how I like to use it:
My pretty, smooth curls become tousled, the freshly washed shine is replaced with a cool, matte finish that usually only comes from a day at the beach, and it somehow looks like I have double the amount of hair. Proof below.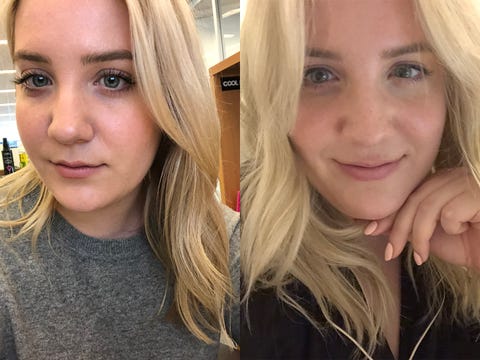 Maddie Amberman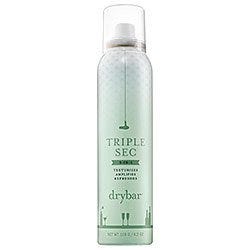 DRYBAR Triple Sec 3-in-1
Drybar
amazon.com
$30.88
Shop Now
The secret is in the spray's invisible minerals. They cling to each individual strand like little magnets, adding texture and forcing them to separate, which creates the illusion of fuller hair. Oh, and did I mention they also absorb oil? Hello second-day greasy root hero! The best part is that it's totally layer-able. I can spray on more throughout the day if my hair needs a little zhuzh, and my strands still feel touchable, not crispy or crunchy.
You also can't talk about Drybar without mentioning scent. If you've ever stepped foot in one of their buttercup yellow salons, you'll recognize the sweet smell right away. And if not, you're in for a real treat. Think vanilla cupcake with a hint of musk. Not gonna lie, it's pretty strong when you first spray it, but it does lighten throughout the day.
Here's the deal: I may never be able to give up enough control to get beachy waves straight from my curling iron. But really, who cares when this product will do it for me?
Source: Read Full Article