This Is a Celebrity Aesthetician's Secret to a Postfacial Glow at Home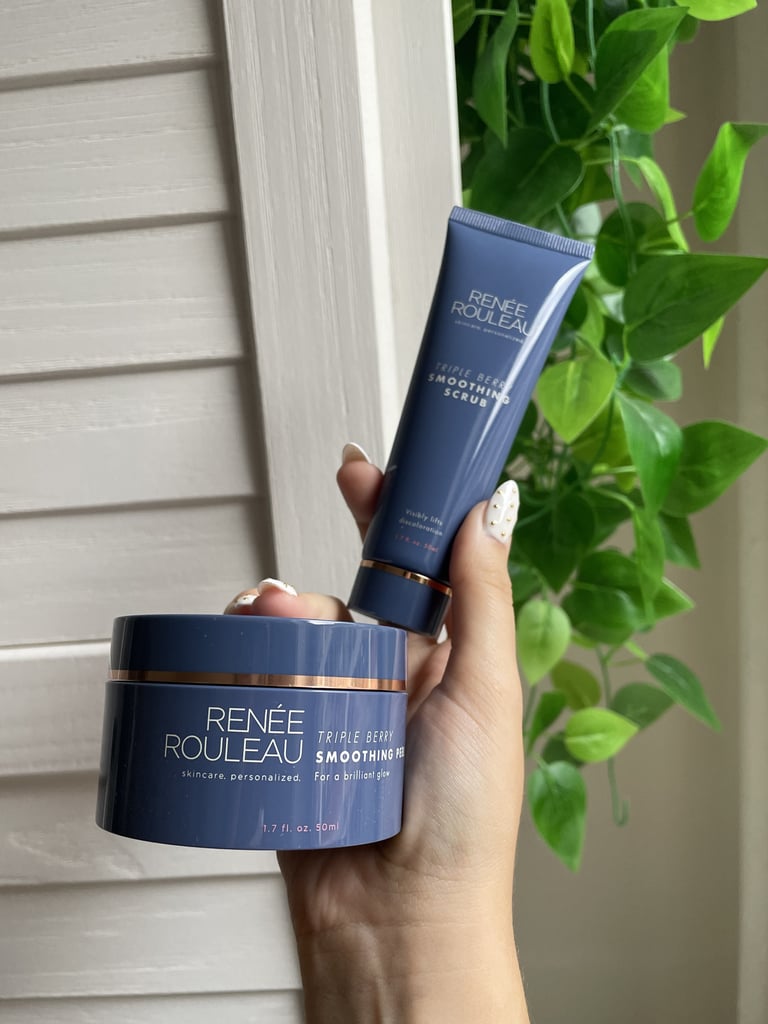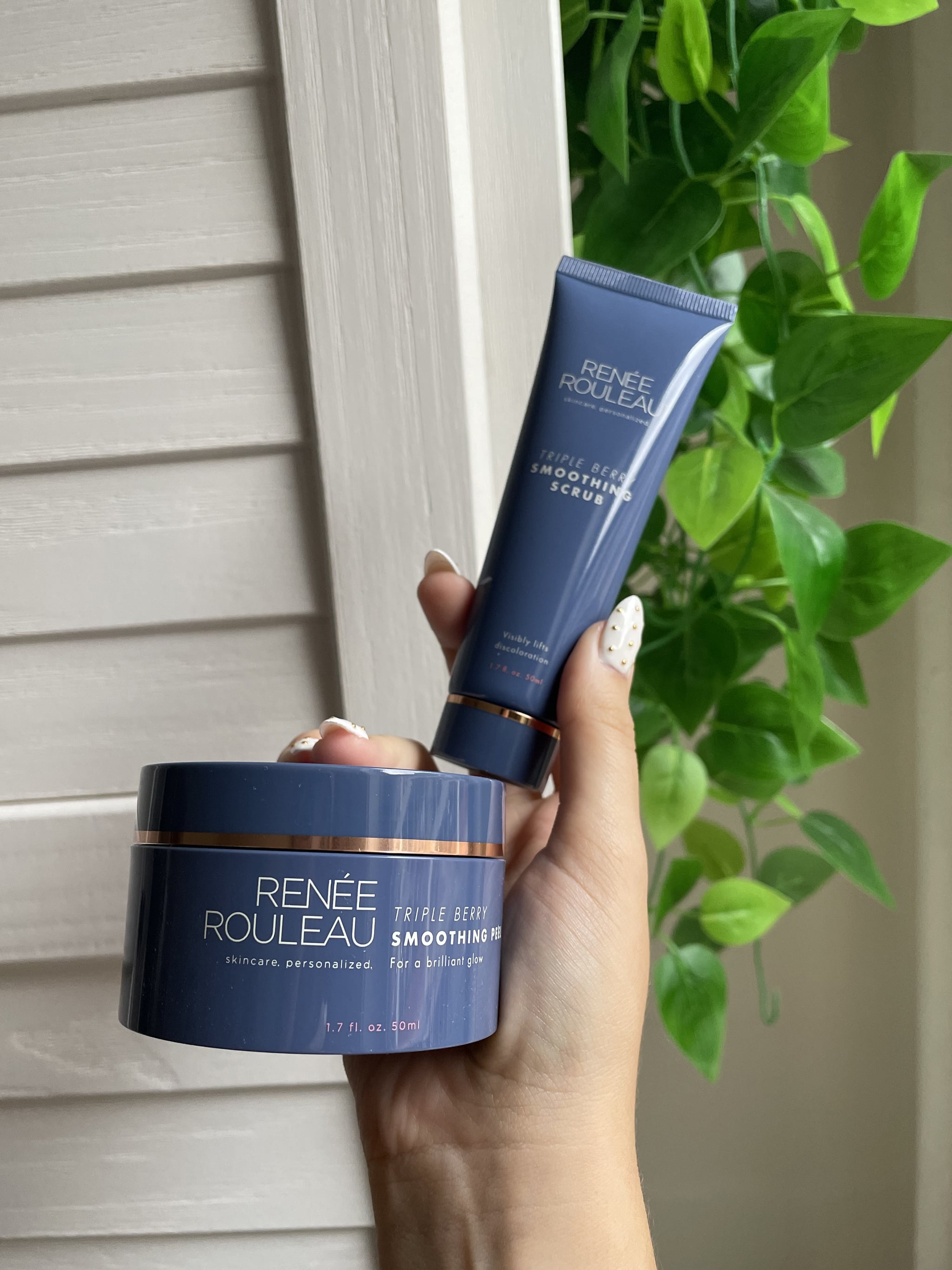 Celebrity aesthetician Renée Rouleau recently launched the Triple Berry Smoothing Scrub.
This scrub goes with the brand's existing Triple Berry Smoothing Peel.
Our editor tested the two products together for glowing skin at home.
Those well-versed in the world of A-list beauty professionals should know the name Renée Rouleau. As a celebrity aesthetician with over 30 years in the business, she's amassed a client roster that includes (but is not limited to) Demi Lovato, Lili Reinhart, and Madelaine Petsch. She also has her own beauty line, Renée Rouleau Skin Care, which carries a full range of products based on her nine-skin-types philosophy. For anyone who's not based in Texas where she lives (read: me), her products allow you to experience some of the magic of a Renée Rouleau facial from home.
I've been a longtime fan of Rouleau's products. Two of my favorites are the Rapid Response Detox Masque ($66) and the Triple Berry Smoothing Peel ($89), but she just released a new launch that can be used in tandem with the aforementioned peel — the Triple Berry Smoothing Scrub ($52) — and it's unlocked the glowy skin of my dreams.
On its own, the Smoothing Peel helps melt away dead skin cells to fight dullness, congestion, and dark spots, but you can think of the new Smoothing Scrub as its BFF and partner in crime — they're both better together. The scrub is a gentle exfoliant that helps buff away dead skin with round, biodegradable jojoba beads to fade hyperpigmentation and smooth texture. It also contains a blend of blueberry, raspberry, and strawberry extracts for a dose of antioxidants to protect against free radicals.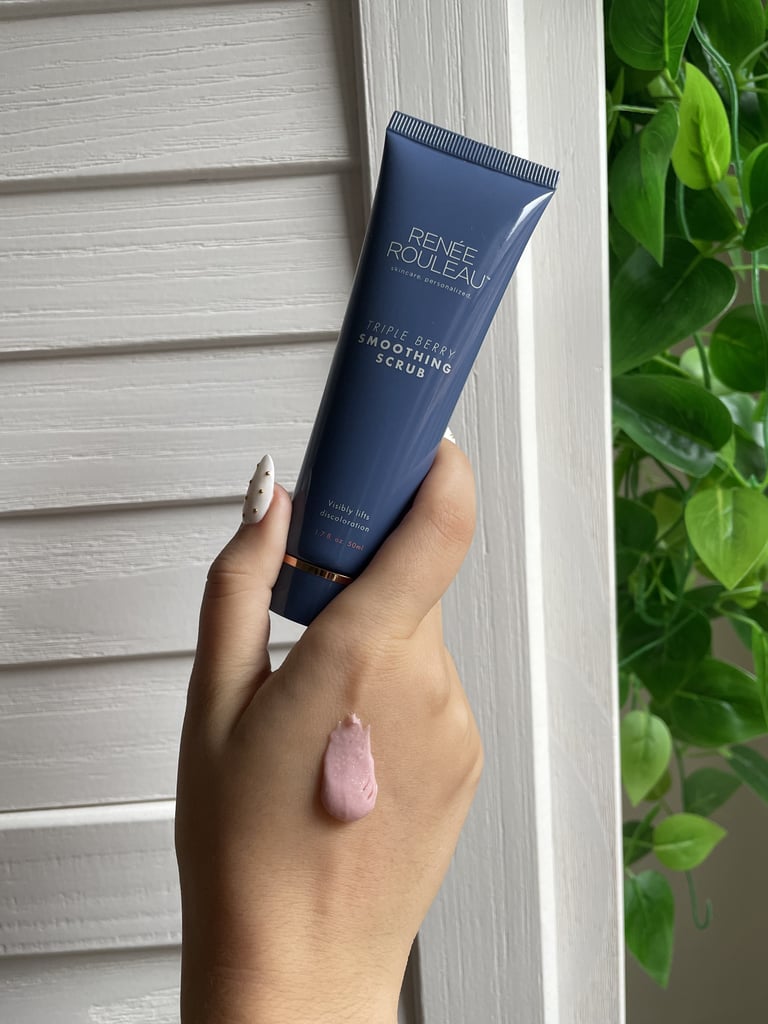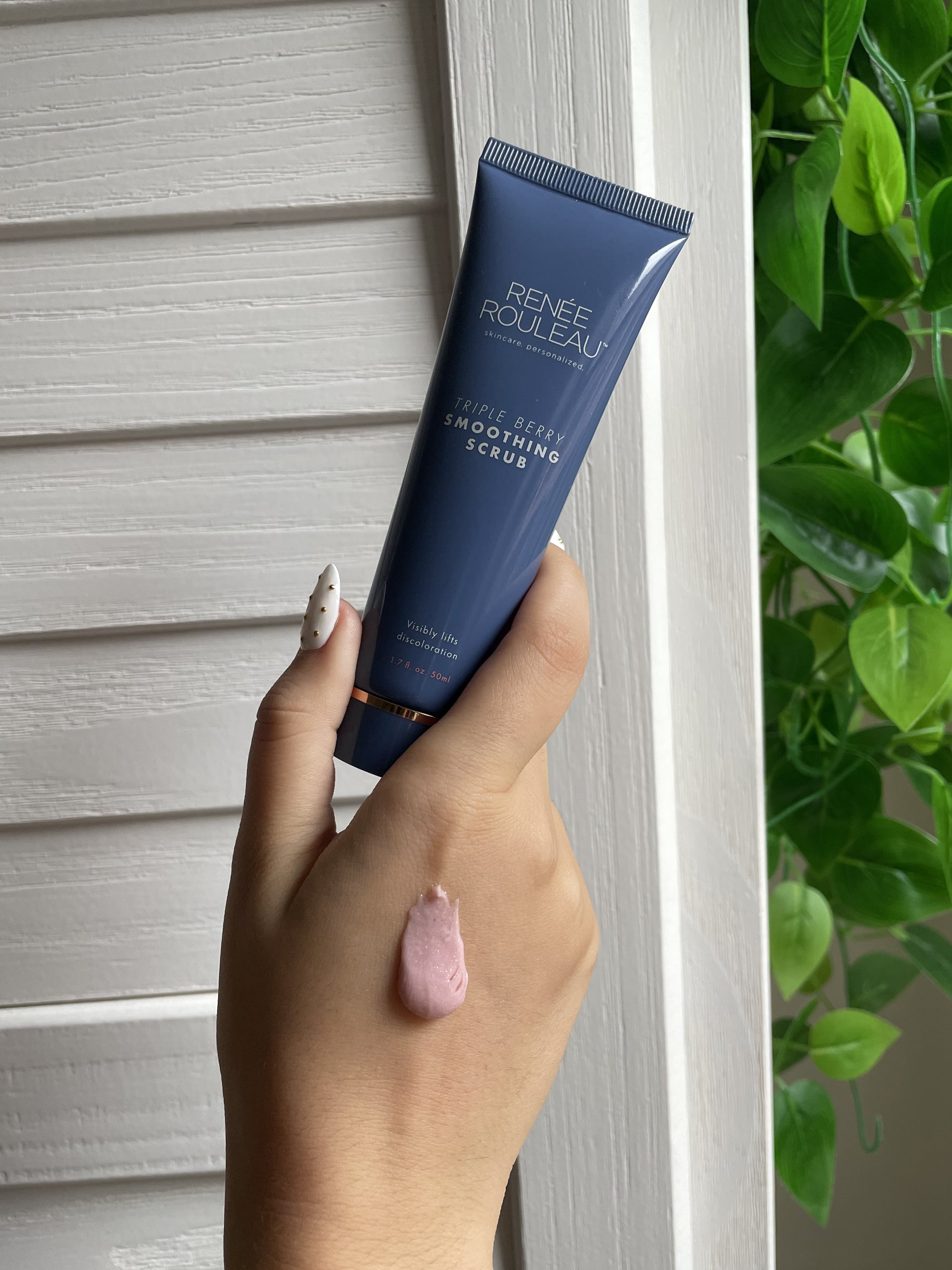 Both products in the Triple Berry range are incredibly gentle, making them suitable for all skin types. Though the peel and the scrub can be used alone, Rouleau designed them to be used together for a DIY facial. If you've ever gotten a professional facial, the treatment typically involves a cleanse, some form of light physical exfoliation, and a gentle chemical exfoliation (among other steps). The reason for the two different forms of exfoliation is simple: a scrub manually loosens dead skin and a peel helps dissolve those cells. This combo is what makes your skin look so radiant when you walk out of a facial.
Because I can't personally get a facial every month from Rouleau, I was excited to incorporate the two-step masking system into my weekly skin-care routine. I started by washing my face with my normal cleanser before reaching for the Smoothing Scrub. It has a pale pink color with a light berry scent (a good thing to keep in mind if you don't like fragrance), and a creamy consistency that transforms into a silky texture when mixed with water. I used circular motions to work the product into my skin for about 30 seconds, then rinsed it away with warm water. Immediately after doing so, my skin looked a little flush, as it normally does when I exfoliate, but I didn't experience any irritation.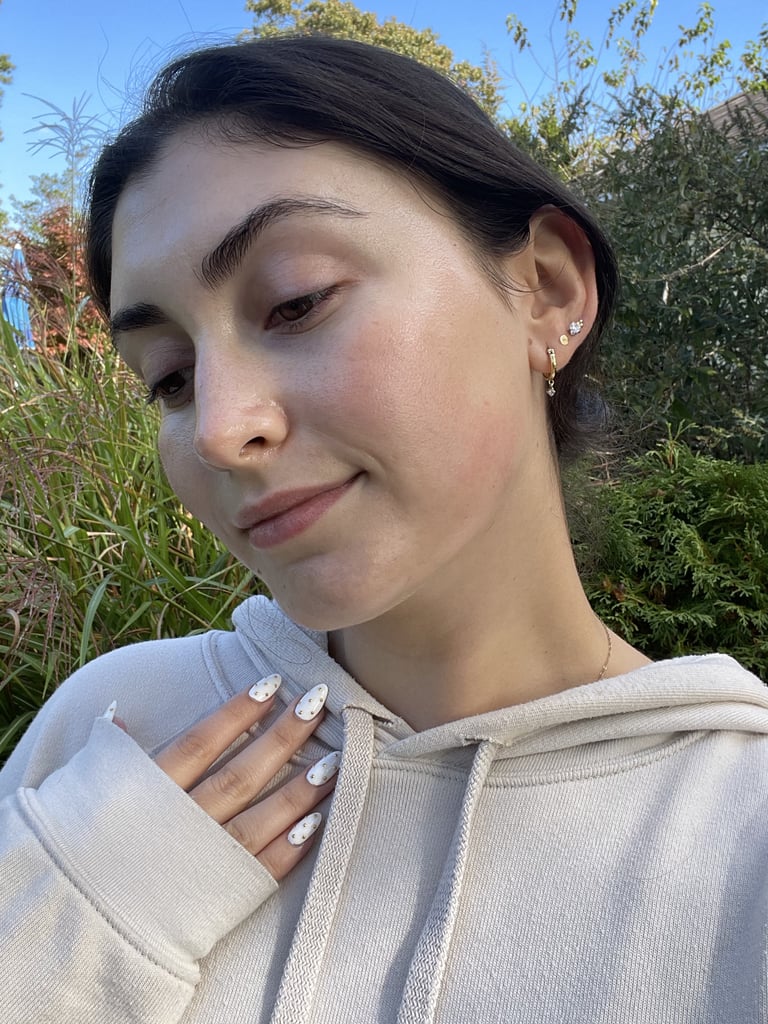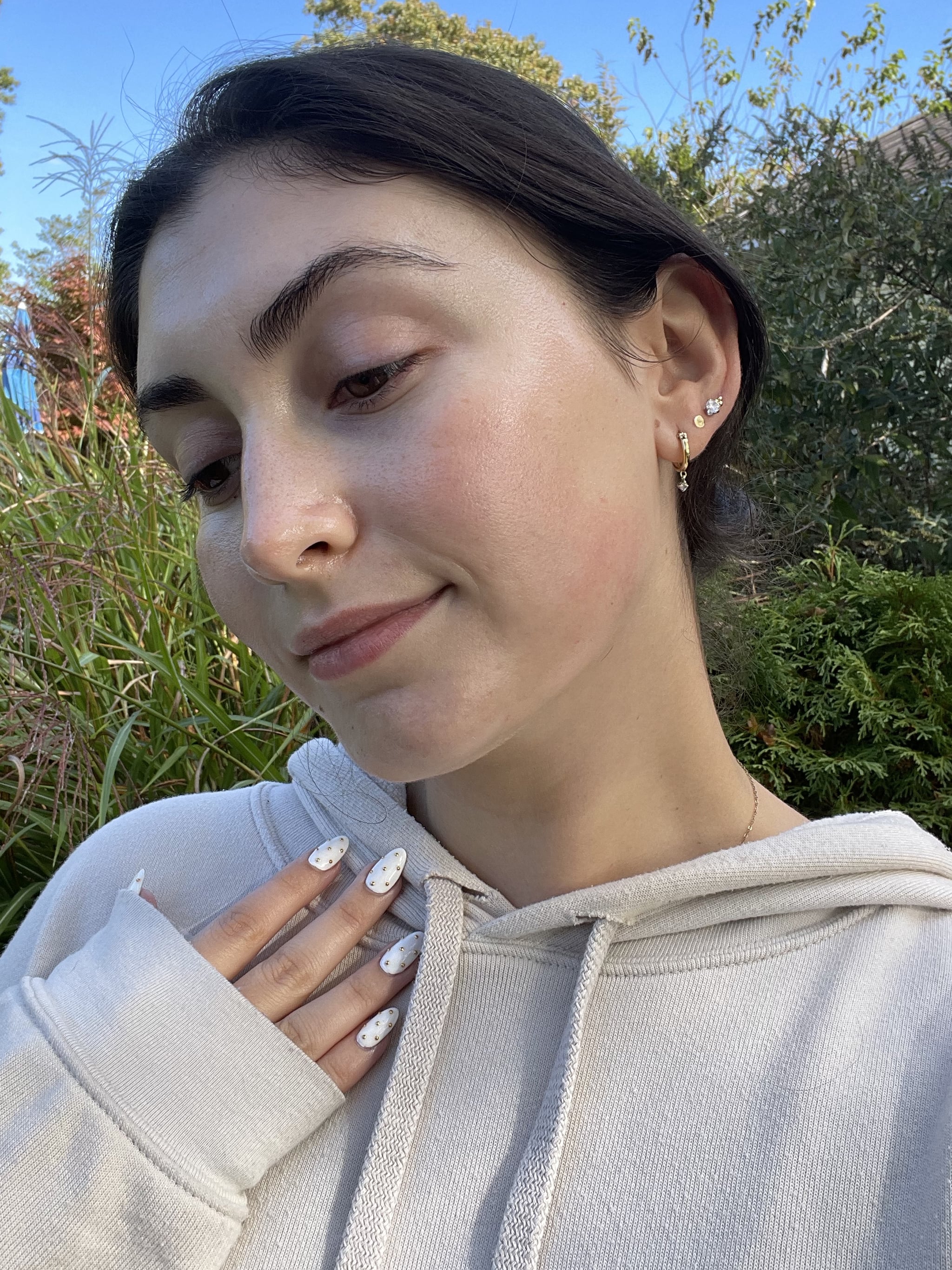 Next, on dry skin, I applied a thin layer of the Smoothing Peel and let it sit for 10 minutes. If you have sensitive skin, it's recommended you start with just five minutes. When I use it, I experience a slight tingly feeling around the halfway mark thanks to the alpha-hydroxy acids and polyhydroxy acids in the formula, but nothing uncomfortable or painful. Then, I rinsed it off with cool water, patted my skin dry, and applied the rest of my skin-care regimen.
All said and done, the scrub and mask process takes a little under 15 minutes to complete, and you're left with glowing skin that not only looks smooth but also feels it to the touch. Despite not leaving my apartment, I looked like I had just gotten a facial. Whether you're prepping for a special event or just doing some weekly maintenance, if you're low on time or funds, this is a great pick-me-up for your skin.
Rating: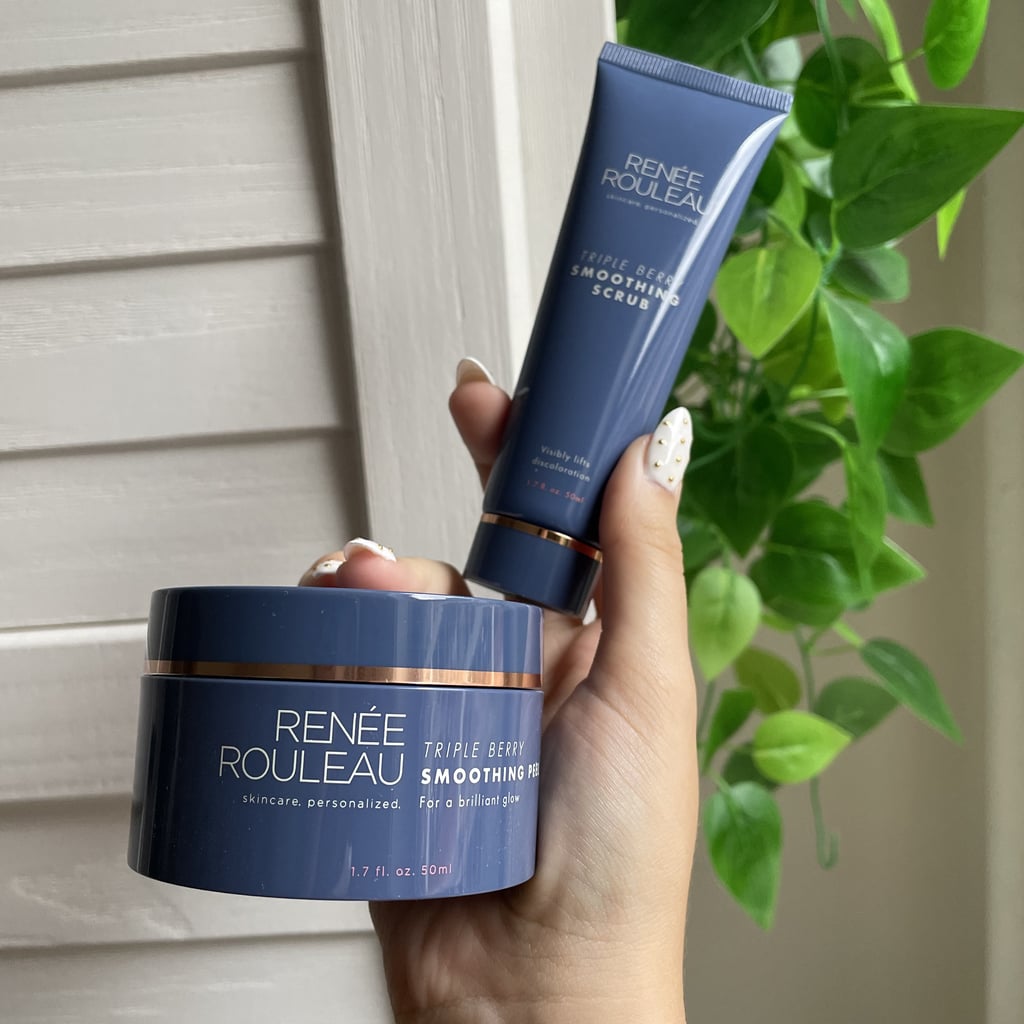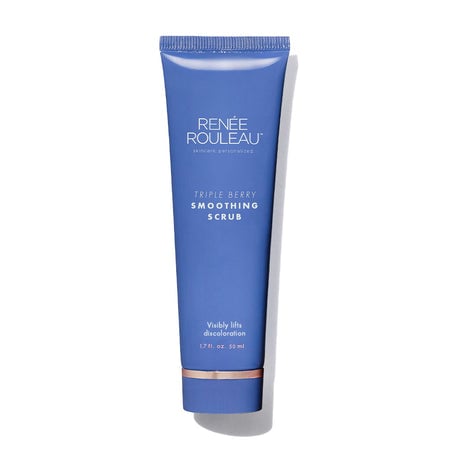 Source: Read Full Article