This $13 Primer Makes the TikTok-Viral Maybelline Mascara Even Better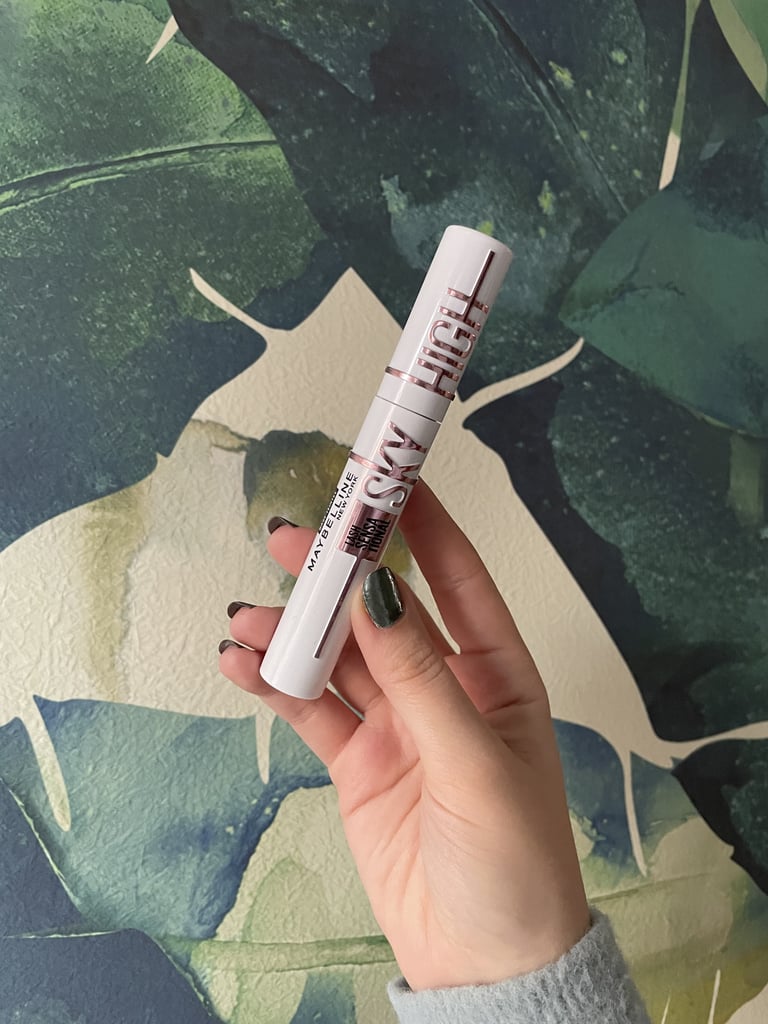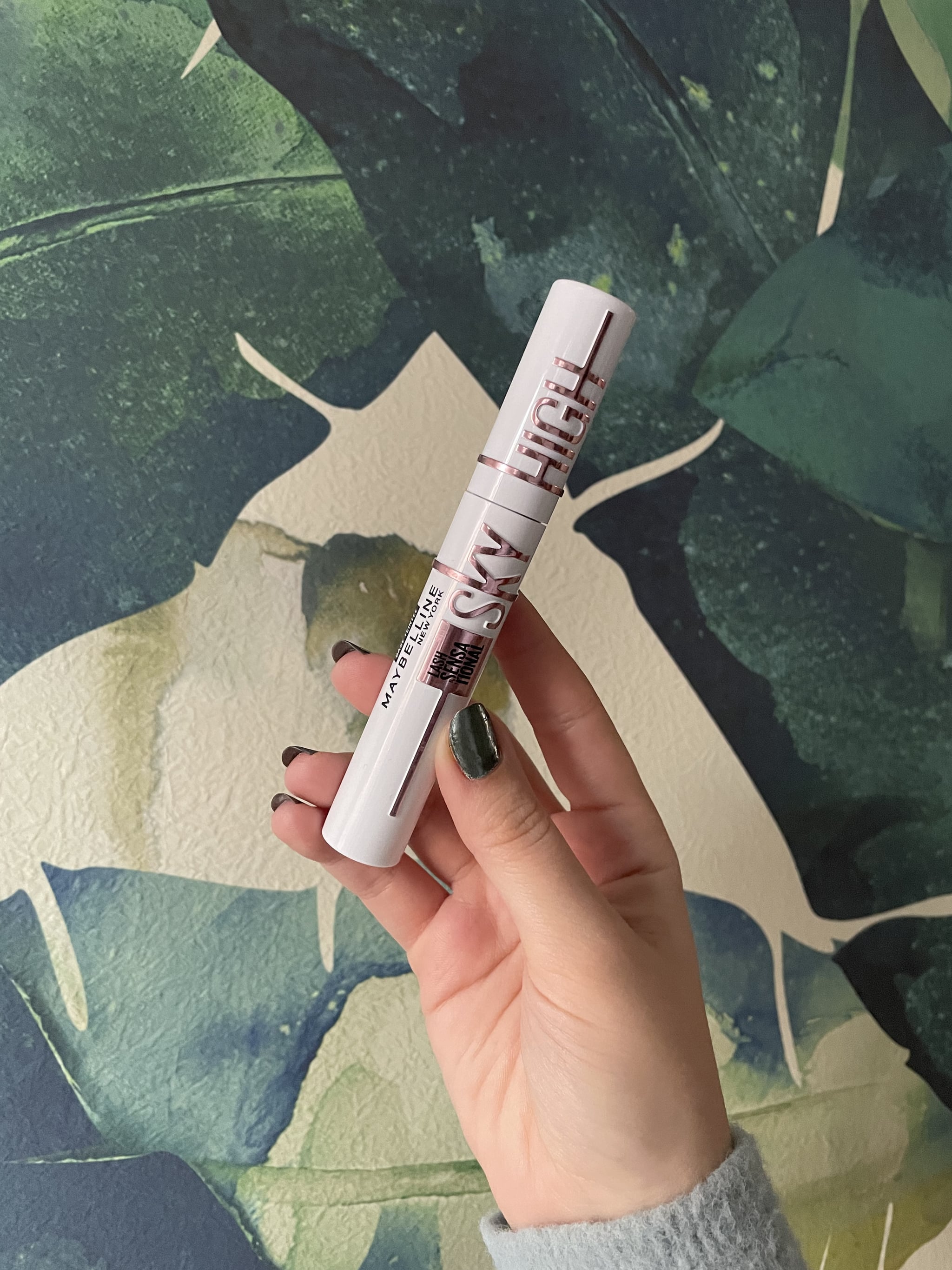 The Maybelline Lash Sensational Sky High Tinted Primer just launched as part of the brand's Sky High line.
The lash primer is tinted, unlike most primers, which are usually white.
Our editor found that the tinted eyelash primer made her lashes look even longer.
As much as I love testing all manner of products from a range of price points, nothing will compare to my love for a drugstore mascara. It's what I grew up using, and it's still what I reach for whenever I need a restock. Maybelline New York has always impressed me with its mascara formulas, and many others share that sentiment seeing as the products often go viral on social media, so when I heard of the brand was expanding on its beloved Lash Sensational Sky High line, I knew I needed to test it ASAP.
Though you're probably already familiar with the dusty-pink tube, allow me to give you some background: the Maybelline Lash Sensational Sky High Lengthening Mascara launched in 2020, quickly spread on TikTok, and being dubbed "lash extensions in a tube" by one of our own editors.
My Bare Eyelashes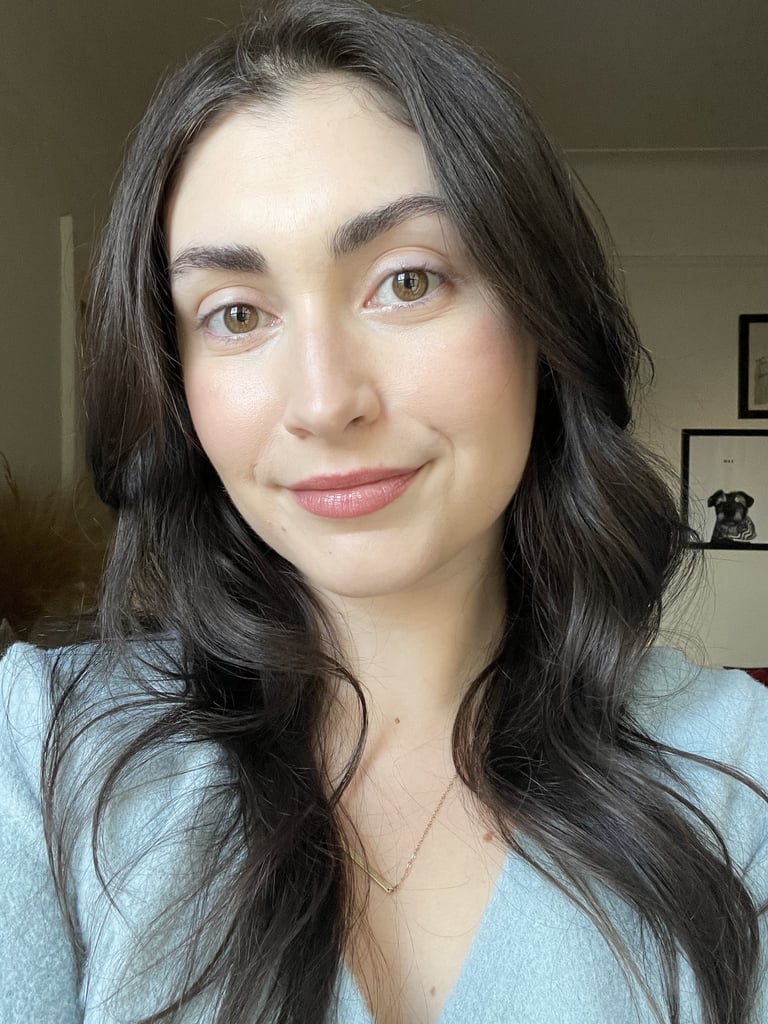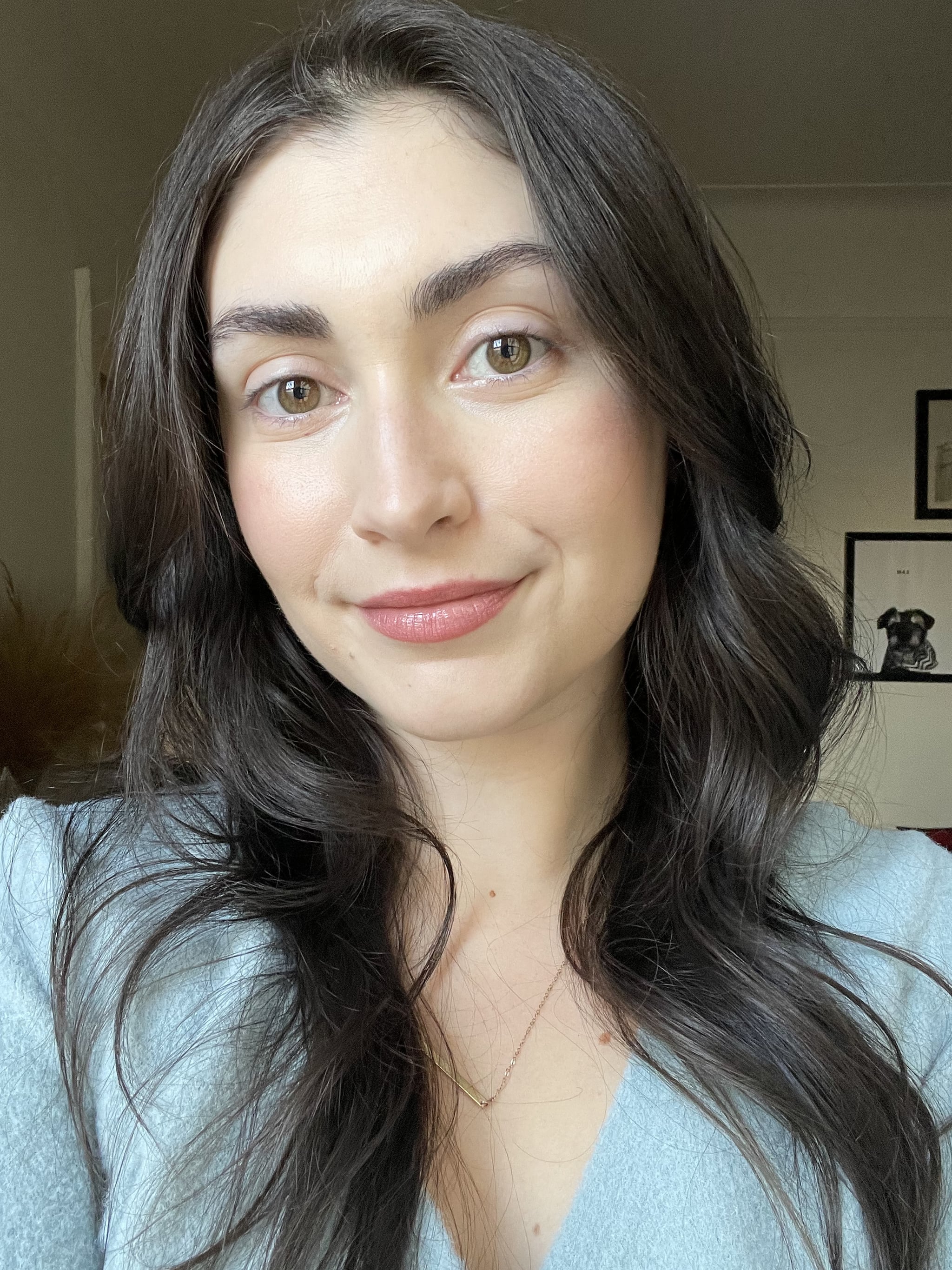 Now, the brand just launched the Lash Sensational Sky High Tinted Primer ($13), designed to kick the mascara's lengthening abilities into overdrive. It's infused with good-for-you ingredients like ceramides and vitamin B5 to help condition your lashes with each wear, but what really makes it different is the tint. Unlike most lash primers that are clear (or most commonly, white), this formula is tinted black or brown, helping it moonlight as a subtle mascara. Though you can wear it alone thanks to the dark pigment, it's designed to be layered under your regular mascara to pump up the volume, thicken, and lengthen to even greater heights.
I got my hands on the Lash Sensational Sky High Tinted Primer in the shade "Soft Black." The outer packaging is almost identical to the original mascara, except the tube is white with pink letters instead of pink all over. The brush is exactly the same: long, skinny, soft, and slightly cone-shaped with the brand's "flex tower" technology, which helps you get a clump-free application.
My Eyelashes With the Maybelline Lash Sensational Sky High Tinted Primer (Left) and Primer + Mascara (Right)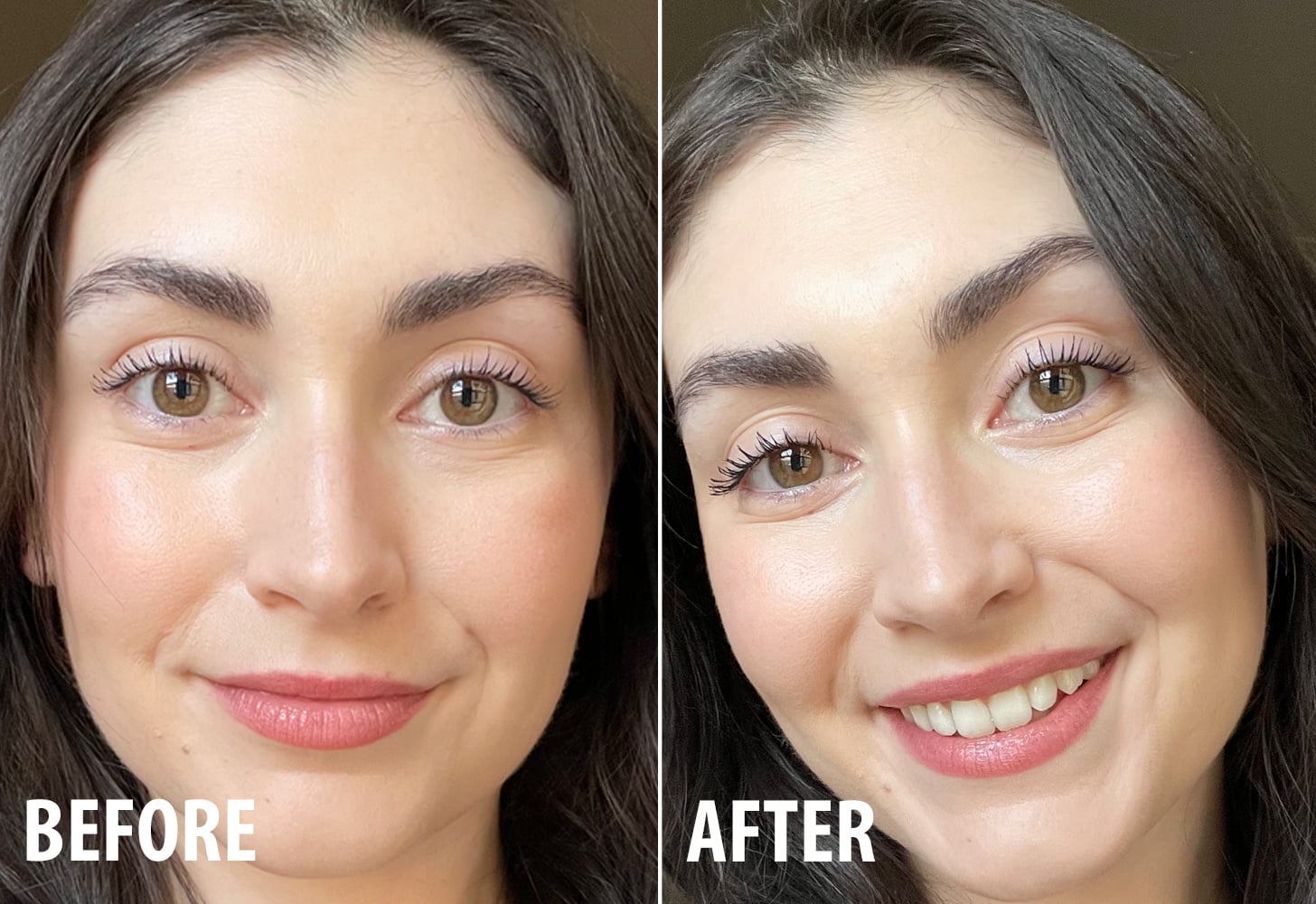 I tested it out on my bare, un-curled lashes to see just how well it would length and lift my natural eyelashes. Using short brush strokes, I put on a couple of coats of the primer and was immediately impressed. Though this was just the primer phase, my eyelashes already looked darker, longer, and more lifted. The look was decidedly natural, but still noticeable. I could see myself wearing it alone for light no makeup days when I just want a little something extra.
For a side-by-side comparison, I decided to put the mascara over the primer on only one eye first. The instructions say to let the formula dry completely before applying a coat of your mascara, so I took a beat between each step. Then, with my Sky High mascara, I applied a few coats of the black formula over the primer. I found it made my lashes look thicker and dense but not clumpy or heavy the way some primers too. I also found the tint to be more user-friendly than your traditional lash primers, which sometimes let the white pigment show through.
My Eyelashes With the Maybelline Lash Sensational Sky High Tinted Primer + Mascara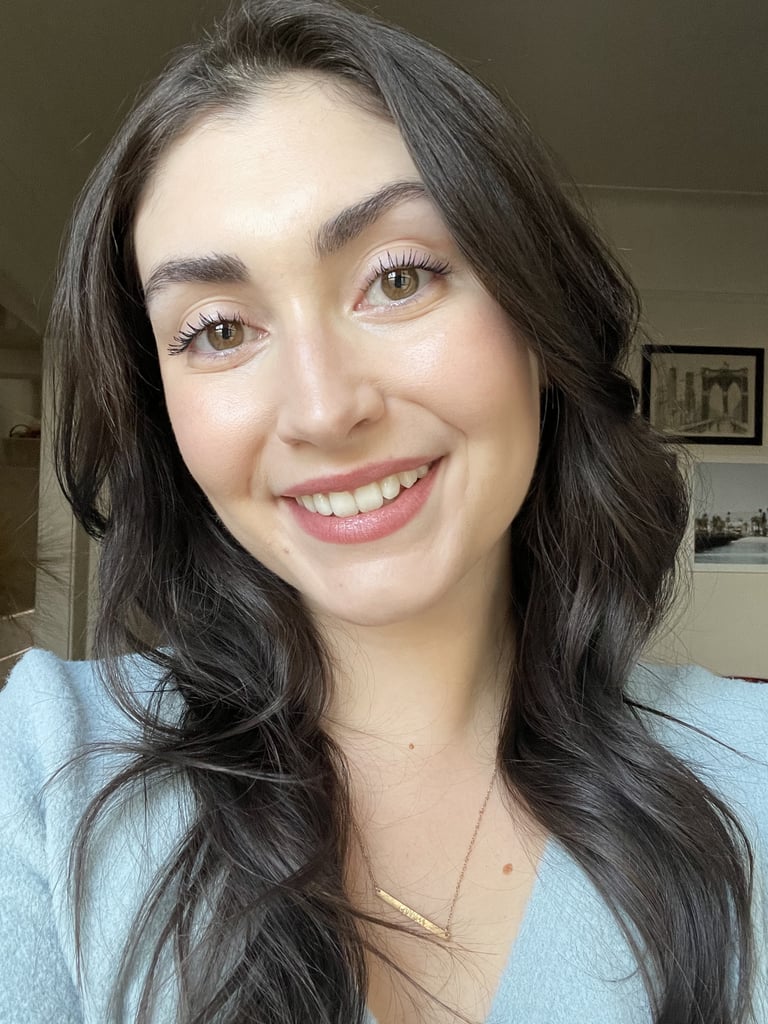 Just looking at my left and right eye, one with the mascara on top and one with just the primer, I could easily see a difference in my lashes. The primer helped not only lengthen but also thicken my eyelashes without making them stick together. Once I put the mascara on the other eye, there was no going back: the Maybelline Lash Sensational Sky High Tinted Primer is now a must in my daily makeup routine.
Rating: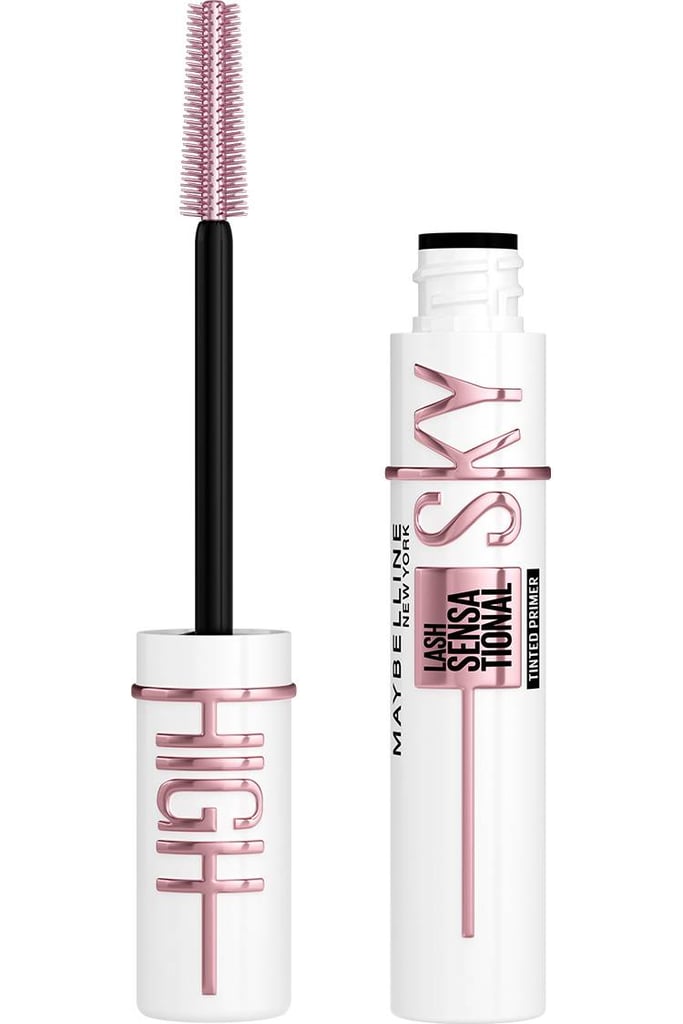 Source: Read Full Article