These 7 Holiday Products Are As Good For Your Look As They Are For The Planet
It's that time of year again — the time when after-work plans involve more than just happy hour with coworkers (not that those aren't awesome, too). These plans are the kind really worth getting all dressed up for. They basically beg for sparkle, shine, and a turned-up look to match the festive decorations. Think head-turning dresses that dazzle under any party's mistletoe, accessories that make ugly-sweater-party sweaters totally re-wearable, and showstopping ensembles for ringing in the New Year.
Amping up holiday style doesn't have to mean sacrificing sustainable choices, however. There are plenty of party-approved products that are good for the planet — and that contain good-for-you ingredients. Between natural makeup, sustainable fashion, and conflict-free gems, glamming up your look can actually help you give back (genius, right?). We've partnered with Burt's Bees to showcase seven eco-conscious seasonal pieces to help gear up for the holidays. Our favorite part? Each item has a special story that doubles as a holiday-party conversation starter.
A Statement Lip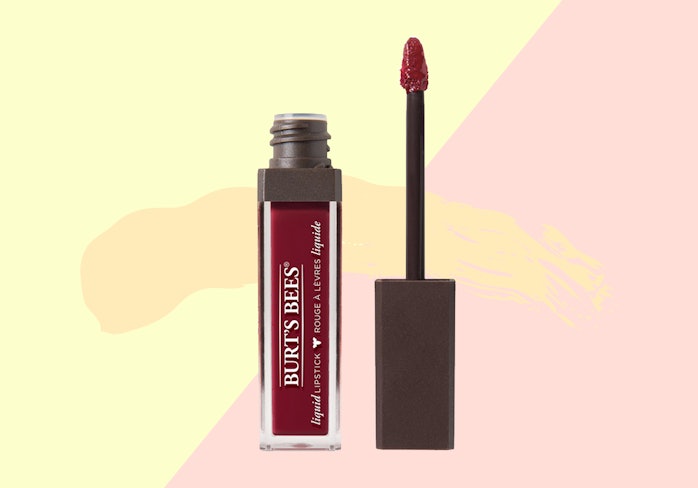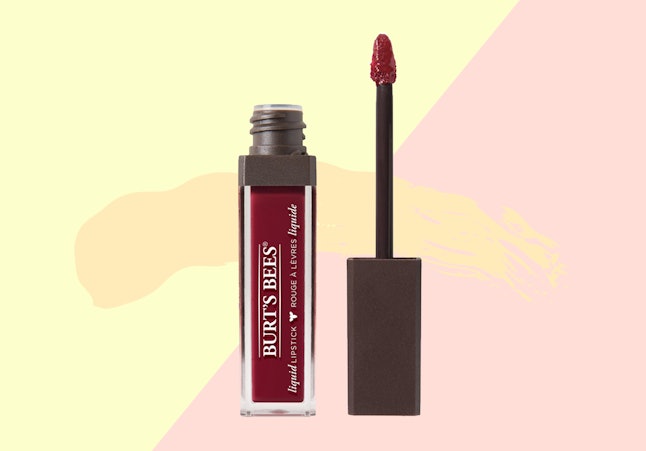 One of the easiest ways to dress up a look is with a rich, bold lip color. Paint on a festive shade that comes in a natural formula. Our recommendation: Burt's Bees Liquid Lipstick, which provides all-day moisture (thanks to babassu oil and shea butter) and saturated color payoff. No worries if you're more of a lip balm or lip shimmer gal — the brand has a pretty shade selection in those formulas, too.
Luxe Velvet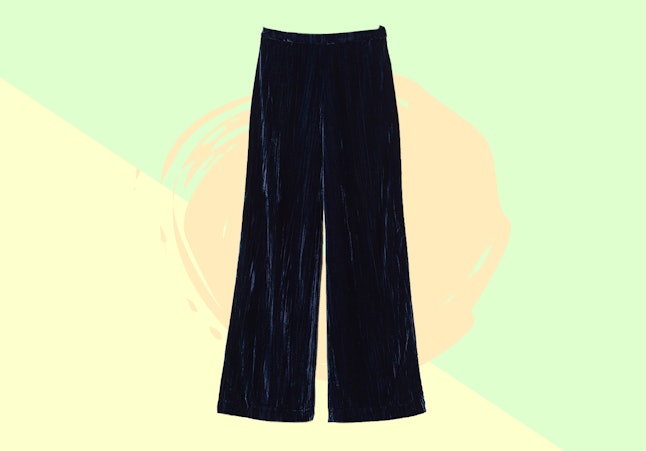 Velvet is just about the most festive fabric we can think of. That's why, when we spotted these blue wide-leg trousers from H&M Conscious Collection, we automatically envisioned ourselves wearing them at every single holiday party. What we love most (besides the cool slits at the back hem) is that they're made from recycled polyester.
A Party Clutch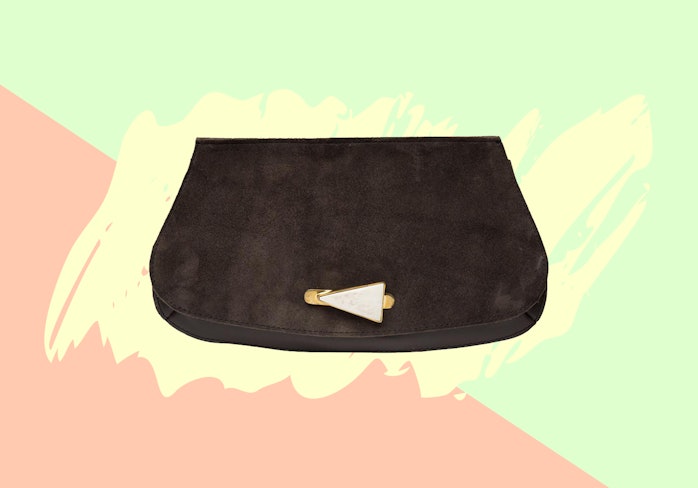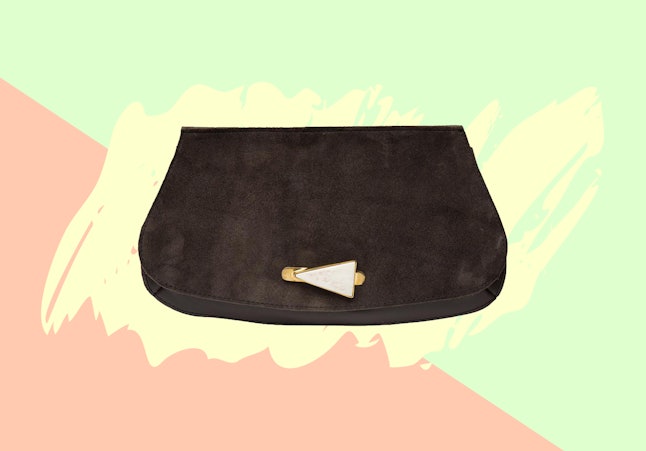 Like swiping on a deep red lip, switching out your everyday tote for a dressy clutch signals you're ready to party. And Raven + Lily's suede Aster style is roomy enough to fit your essentials — latest phone model included. It's also made with recycled and re-purposed materials and is hand-crafted by female artisans in Ethiopia, so purchasing it promotes fair trade wages and women's empowerment.
Glow On The Go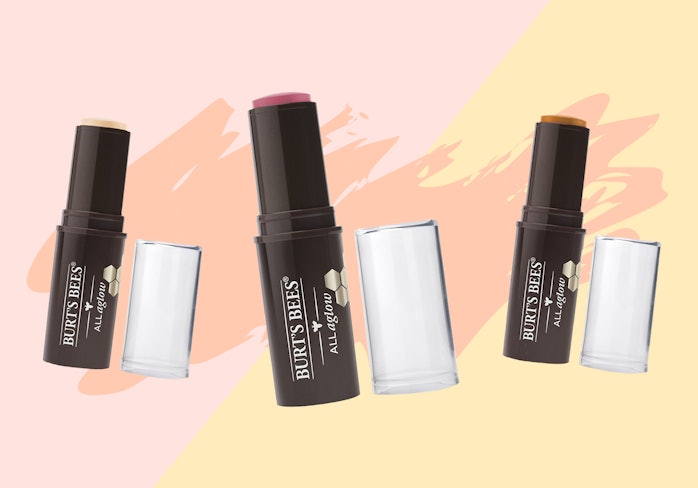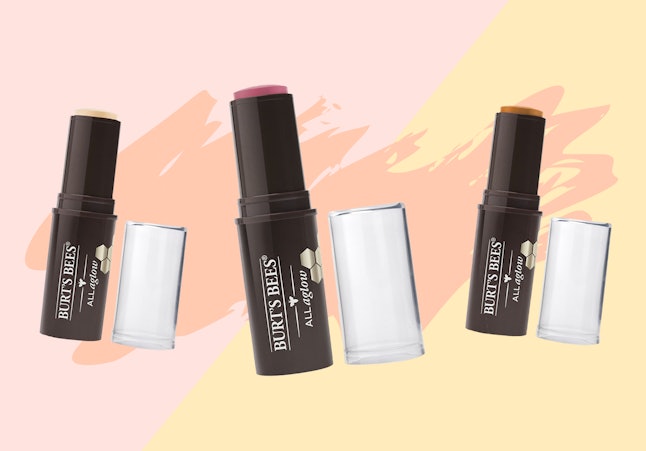 Sometimes, holiday cocktail parties pop up at the last minute (like when your friend needs a plus-one to their work party, stat). Burt's Bees All Aglow Lip & Cheek Stick, which comes in six shades, is the perfect two-in-one for lip color and blush. Just dab and blend for beautiful, romantic rosiness. And the All Aglow Bronzer & Highlighter Stick comes in three shades to give your skin a lit-from-within radiance. Oh, and did we mention the formulas are natural? Plus, they all have a coconut-oil core, so they're versatile and hydrating.
Something Warm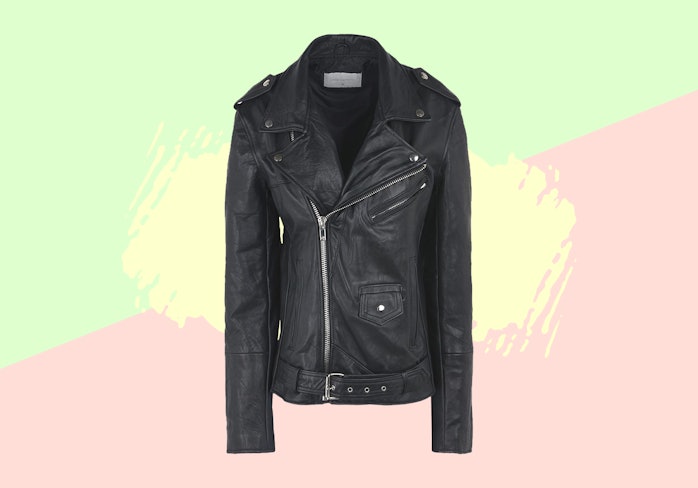 Whether you need something cozy to toss over your shoulders, or you just want to edge up your look, a moto jacket from Deadwood deserves a spot in your holiday clothing rotation. The fashion brand from Stockholm crafts jackets out of 100 percent recycled leather from vintage clothing for a rebellious take on sustainability. We're especially digging the single pocket and belt details on this version.
A Touch Of Sparkle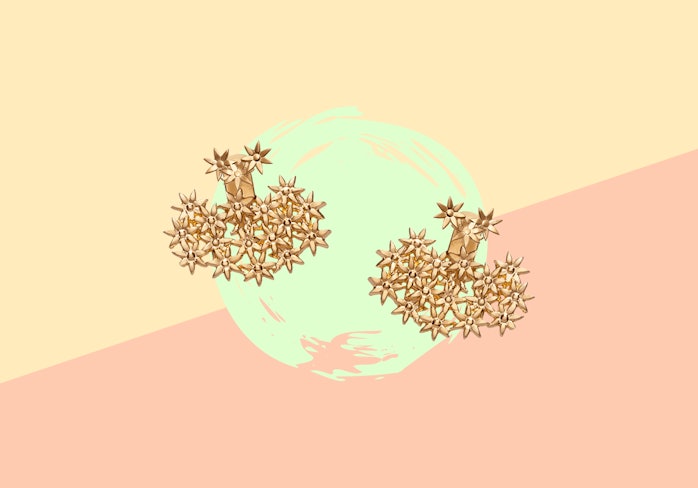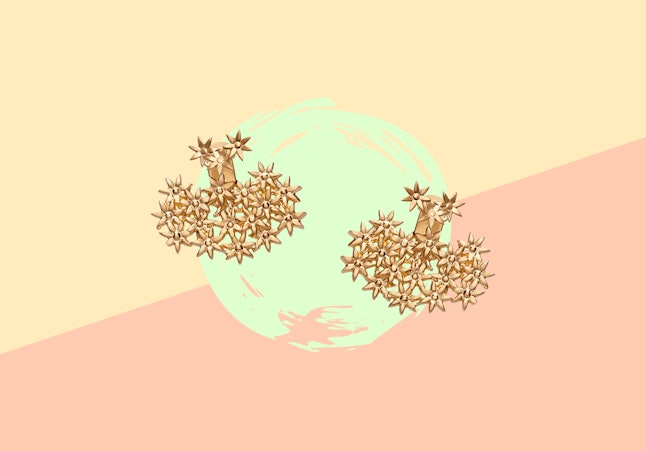 No outfit for a merry occasion is complete without some bling. In this case, we're talking about a cool pair of gilded ear jackets from NYC-based AUrate. The label specifically works with recycled gold and ethically-sourced pearls and diamonds, so shoppers know exactly where their jewelry is coming from. And we can also definitely get behind their direct-to-consumer prices for fine jewelry.
A Seasonal Scent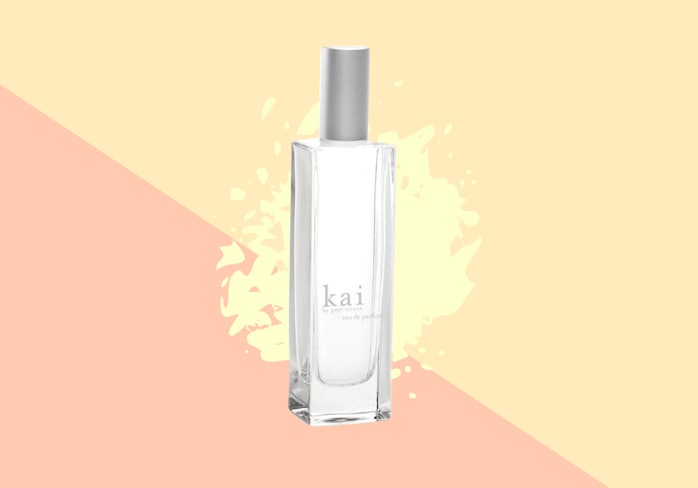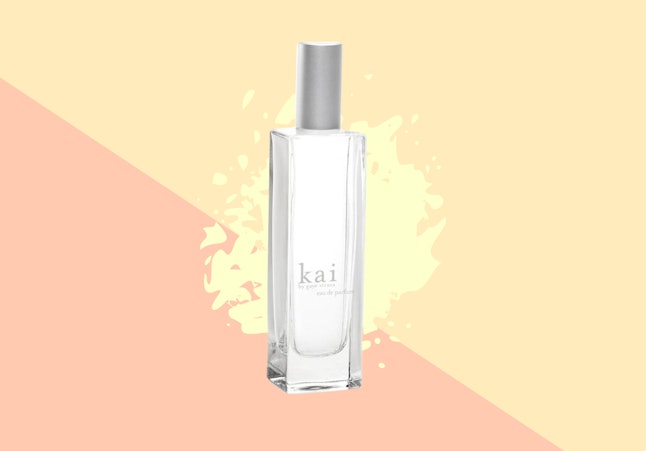 Before you head to any festive bash, consider spritzing yourself with Kai's signature scent. It's not only all-natural but also vegan and cruelty-free. (Oh, and by the way, the packaging is recyclable.) The fragrance is the result of founder Gaye Straza's personal struggle with mainstream scents that gave her dizzy spells and headaches. Just one whiff of the tropical-inspired fragrance will show you why it's beloved by so many — celebs, included.
This post is sponsored by Burt's Bees.
Design: Julie Vaccaro/BDG
Source: Read Full Article