The "Underlayer" Hair-Color Trend Is Bold, Playful, and Perfect For Summer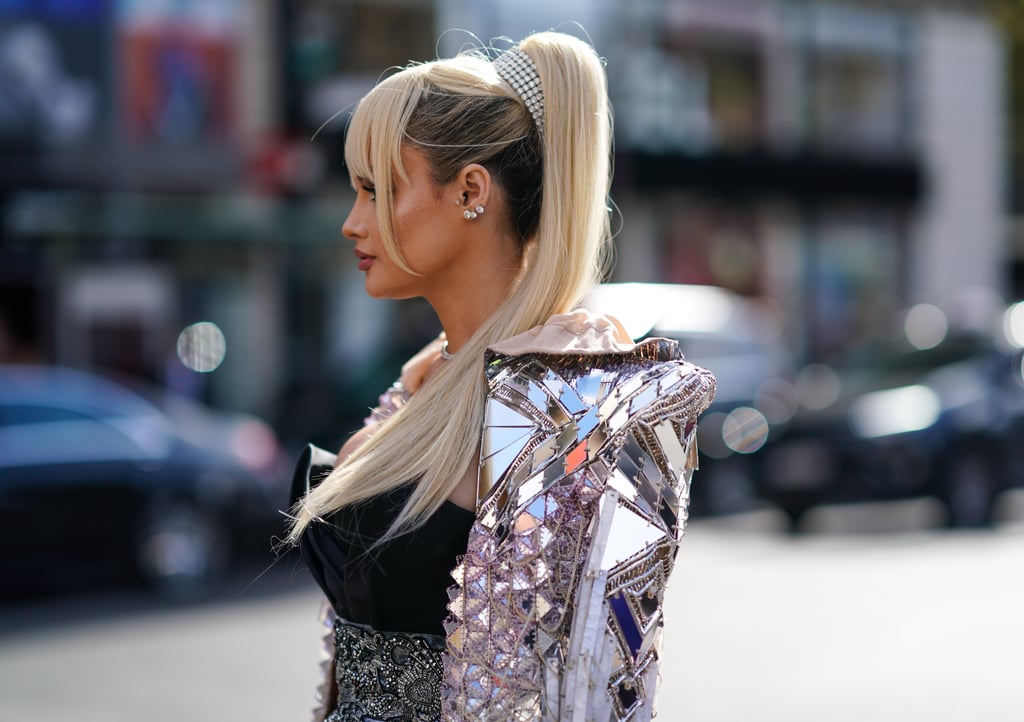 The "Underlayer" Hair-Color Trend Is Bold, Playful, and Perfect For Summer

Beauty should be bold and playful — that's our philosophy — but that means different things depending on who you ask. For some, it means dyeing your whole head an icy-blue shade or opting for a DIY "wolf cut." For others, it means showing off your creative side in a subtler way, like with the latest "underlayer" hair-color trend, which combines both bright and natural-looking hues.
"The underlayer trend is taking the classic, peekaboo color look to a new, more dramatic level with statement shades hidden throughout the nape and ear area of the head," celebrity hairstylist and Brite Hair ambassador Jason Backe told POPSUGAR. In this style, the color on the bottom half of your head is tucked away underneath your primary hair color. The trend is especially impactful when hair is styled in updos like ponytails, buns, and braids.
The trend works on all hair textures and types, but keep in mind: "It can look very different based on curl pattern and color placement," Backe said. "For example, if someone's hair is very curly and layered, it will likely be easier to spot the underlayer color."
Even better, your options in terms of color combinations are aplenty. "Underlayer colors can range from a simple blond or caramel to an exciting pink or purple," Backe said. "There is no shade off the table."
If you're not ready to take the plunge and dye your hair a statement hue, you can try out a color combination at home before visiting a professional at a salon. "Brite Hair's Instant Color ($10) will wash out in five to 30 shampoos," Backe said. The shades work well on naturally light or prelightened hair, but you can also use an at-home bleach kit, like the brand's Cruelty-Free Vegan Bleach Kit ($20), to lighten hair.
Then, when you're ready to commit, Backe said to "explain to your hairstylist what color you'd ideally like to achieve, as well as how much of the color you're comfortable with showing day to day. For example, would you prefer pops of honey that are only visible when you put your hair up, or do you want to make a statement with a bold fashion color on half of your hair?"
Still on the fence about the underlayer hair-color trend? Check out the fun inspiration ahead.
Source: Read Full Article