The Real Reason Leona Lewis Stopped Straightening Her Hair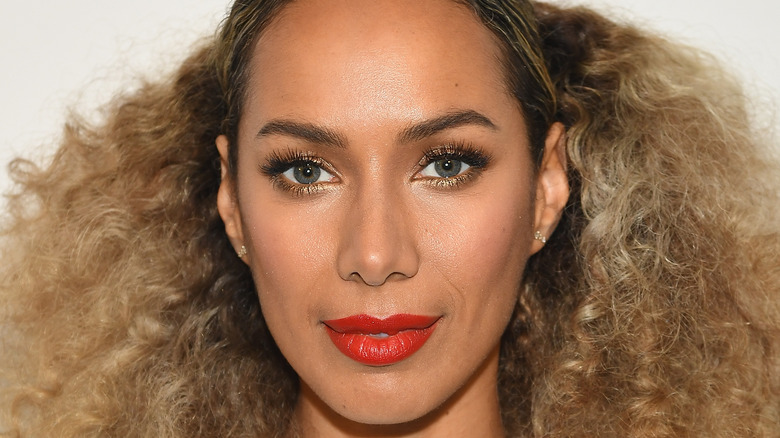 Rising to fame as the winner of "The X Factor UK" in 2006, Leona Lewis has since made a name for herself as a talented and accomplished singer-songwriter. She's best known for her 2000's hit "Bleeding Love," which topped the Billboard Hot 100 in 2008. Beyond her unique and powerful voice, you could also say that the British singer is recognized by her thick, curly blonde locks.
As it turns out, though, Lewis didn't always wear her hair in its natural, curly glory — in fact, as the singer revealed in an essay on Glamour in 2017, she started straightening her hair when she first broke into the industry as a young star. "When I signed my first record deal at age 20, I couldn't help but notice that I was surrounded by images of straight hair: on TV, in movies, and in real life," she explained. "Gradually I started wearing my hair straight too, especially on photo shoots, where a lot of stylists didn't know what to do with curly hair. And because I was new to that world, I went along with it."
Since then, however, Lewis has made the decision to stop straightening her hair and instead embrace her stunning, natural curls — but what exactly prompted this change for the singer?
Leona experienced a health scare that led her to embrace her natural curls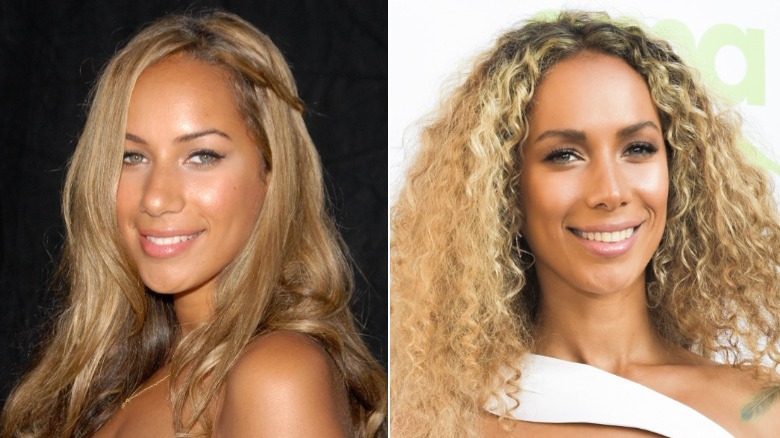 Writing about her hair change in her 2017 Glamour essay, Leona Lewis revealed that she had begun experiencing a lot of different medical symptoms about a year and a half prior, including chronic fatigue and pains in her neck and throat. "It was a pretty hard time, and after a bunch of tests, I found out I had an autoimmune condition called Hashimoto's disease, which affects mostly women," she wrote.
According to the Mayo Clinic, Hasmimoto's disease is a condition in which your immune system attacks your thyroid. For Lewis, the severe symptoms caused the singer to want to "slow down" and "start over physically and emotionally" — and eventually led her to rethink and shift her entire beauty routine, including no longer straightening her hair.
"Having an autoimmune disease really made me take a long, hard look at how I can reduce the toxins I come into contact with daily," she shared. "I started using natural skin care and hair products … but I still had hesitations about wearing my hair curly at first."
Lewis then had to re-learn how to style and take care of her curly hair; ultimately, though, she's come to love and embrace her natural curls – and now, she never straightens it! "It was a rediscovery for me that curly hair is actually so versatile," the singer wrote. "I didn't see the beauty in my natural state, but now I do."
Source: Read Full Article