The $4 Lip Liner You'll Want in Your Kit For All Those Viral TikTok Hacks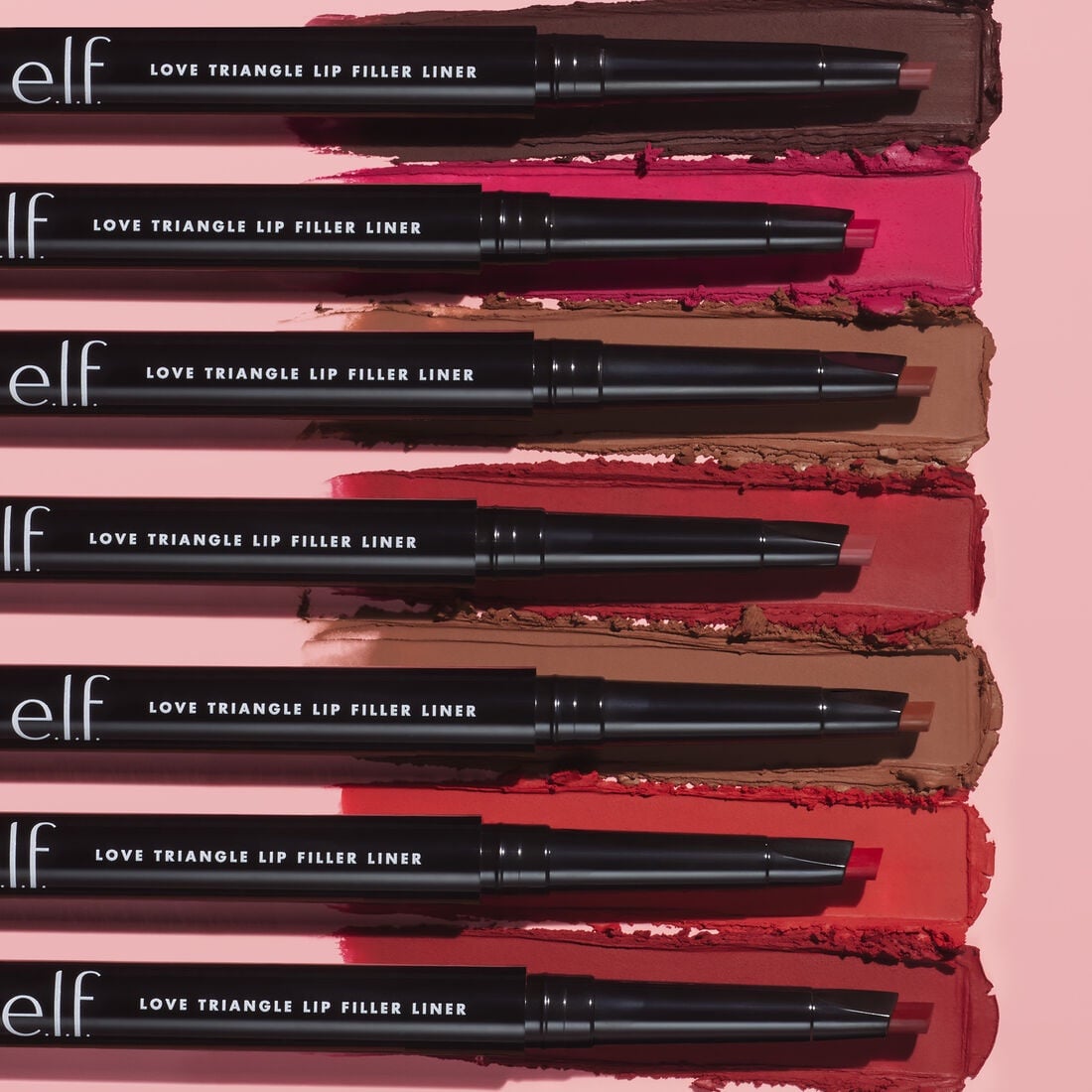 If you're brand new to lip liner (and therefore the lip liner hacks flooding TikTok right now), you might be hesitant to purchase a product that costs upwards of $20. After all, you might not even be able to use said lip liner shade with every single lipstick tube in your collection.
The good news is that you don't really need to spend a ton of money in order to get a lip liner formula that will work for all the tutorials your friends have been sending you, as many drugstore products in this category are notoriously effective and affordable.
If you're already a fan of e.l.f. Cosmetics' lipstick formulas, you might be interested to know that the affordable beauty brand has just launched a lip liner that rings in at only $4. Better yet, the product actually does the work of two separate lip products.
The Love Triangle Lip Filler Lip Liner ($4) comes in seven different popular lip shades: red, plum, hot pink, deep brown, mauve, light brown, and soft pink.
While most lip liners have a pencil-like point, this product features an angled triangle-shaped tip. This unique tip shape allows you to precisely line and contour your lips but also easily fill them in afterwards to create a full and complete look. In that way, the new product takes the form of both a lip liner and a lipstick.
According to the brand, the Love Triangle Lip Filler Lip Liner also has a smooth, long-wear, and high-impact pigment that's easy to apply and delivers a semi-matte finish. If you're one that prefers a shiny finish, just top off your filled-in lips with a gloss, like the e.l.f. Cosmetics Lip Plumping Gloss ($6). This lip gloss delivers a sheer wash of color and makes lips appear fuller.
Many lip liners have a chalky consistency, so this product's creamy formula offers a big benefit when it comes to easily filling in the lips with color. We still recommend prepping the lips with a scrub and a moisturizing balm before getting started on your lip look to further prevent any flakes or dry patches.
Source: Read Full Article