Simone Biles on the One Beauty Product She's Excited to Take to the Tokyo Olympics
Simone Biles has never been one to let the naysayers bring her down — she's pretty much mastered the art of blocking out negativity on social media and in real life. That's part of the reason why the gymnast partnered with skin-care brand SK-II to star in an animated short film centered on defeating her "inner demons."
In her five-minute short, "Trolls," Biles faces off against internet haters in a battle that's similar to her approach in real life. "Whenever I'm performing, or just on a daily basis, I try to block everything out," Biles told POPSUGAR. "I also don't look at comments or anything just because I'm grateful and I love everything about myself, and I'm proud of who I am inside and out. That's definitely helped me not think about it."
Biles continued, "It used to affect me more when I was younger, but I feel like I've established who I am as a person and as an athlete, and everything that people say about me on the internet has helped me win and do well."
She recognized that self-care is necessary when blocking out the noise. The one product she likes to keep on hand to help her (and her skin) feel better than ever is the SK-II Facial Treatment Essence ($99).
"It makes my skin smoother, softer, and it has this natural glow," she said. "I think the texture is unique because it's kind of silky, and your skin just soaks it all up. After using that, my skin just feels revitalized. It's the one item I'd take to Tokyo with me."
In a video for Vogue, Biles previously shared that a lot of what she's learned about skin care has been from the help of her friend and fellow teammate Aly Raisman. "She was obsessed with skin-care products, and half her suitcase, every time we went on assignment, was all skin care," she said. "That was like her relaxation mode, and now I finally get it."
Check out Biles' full short film with SK-II above.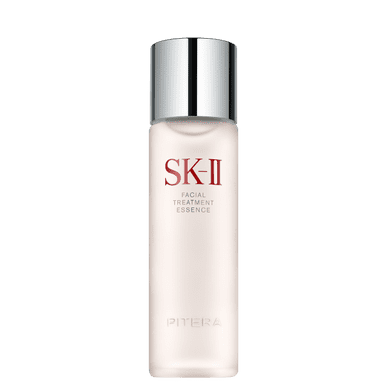 Source: Read Full Article