Often In a Chlorinated Pool? Here's Why You Need Swim Shampoo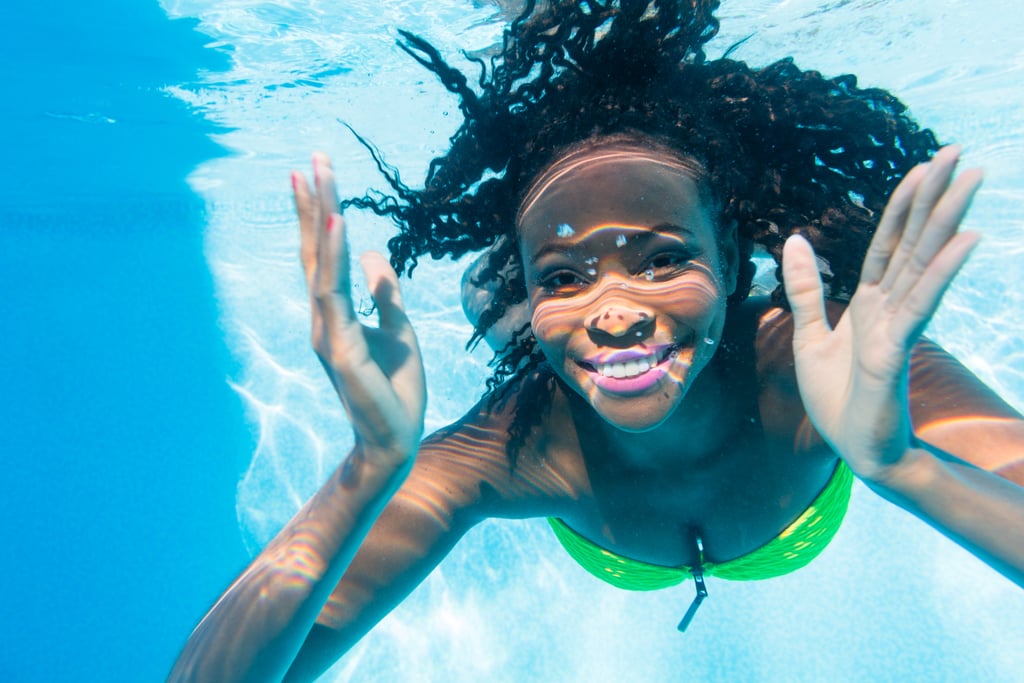 Often In a Chlorinated Pool? Here's Why You Need Swim Shampoo

Chlorine from pools can have a damaging effect on hair.
Swim shampoos, or chelating shampoos, are a good way to remove chlorine post-swim.
We've rounded up the best swim shampoos that clarify and hydrate hair.
There's nothing like a pool for when you're seeking reprieve from the summer sun. Whether you're just dipping your toes in, lounging on a float with a cocktail, or doing a few laps, pool time always equals a good time. When you're spending so much time in the direct sunlight, the importance of keeping skin protected from the sun by applying SPF is likely forever etched in your mind — but what about protecting your hair from chlorinated pool water?
Protecting your hair from chlorinated water is twofold — there are both preventative measures you can take before submerging in the pool and products you can use to help clarify your hair and remove the damaging chlorine. Keep reading to find out how to protect your hair from chlorine, as well as our favorite swim shampoos to use after you're out.
What Is Chlorine?
You might remember from your high school days that chlorine is a chemical with the CI symbol on the periodic table. It's used in pool water (it's also in tap water in a small and safe amount) to help kill germs like salmonella and E coli. Essentially, it's there to keep the water clean and without slime. Without it, you could get sick or experience skin irritation.
Why Chlorine Is Damaging For Hair
Unfortunately, as great as a swim is for the mind, body, and soul, it's not so great for hair. Chlorinated pool water can be quite drying to hair as it slurps up moisture and natural oils within strands. This could lead to breakage and split ends. Chlorine can also create a chemical reaction with any dyes or bleaches in your hair, thereby changing your hair color. Sometimes hair can take on a green tinge, caused by chlorine meeting oxidized copper in the water which sticks to your hair.
How to Prevent Damage to Your Hair
It may sound unnecessary, but you should always wet your hair with tap water before getting it wet in the pool. Doing so will keep your hair from sucking up the chlorinated pool water. You can also add some leave-in conditioner to your hair before you get in the pool for moisturization and protection.
When you get out of the pool, be sure to rinse hair with water as soon as you can to remove chlorine. Then when you wash your hair, use a swim shampoo specially formulated to rid the hair of chlorine. These clarifying, or chelating shampoos as they are called, are made to eliminate not just product build-up, but chemical and mineral build-up so hair is chlorine free.
It's important to know that since these shampoos are doing all of that necessary stripping, they may also be drying. If that's a concern, look for hydrating formulas and follow up with a nourishing conditioner or mask.
Here are five swim shampoos to help you kiss chlorine goodbye and keep your hair nourished post-swim.
Source: Read Full Article