Nicola Peltz Beckham Debuts the "Blizzard" French Manicure
https://www.instagram.com/p/CnM4NL0JObN/
Nicola Peltz Beckham's latest manicure is giving a whole new meaning to the term "frosted." On Jan. 9, Peltz Beckham's 28th birthday, celebrity manicurist Tom Bachik shared a photo of the actor's new nails, a look he dubbed the blizzard french manicure for its icy finish. "Blizzard French Bday for @nicolaannepeltzbeckham," Bachik captioned the photo of the "Welcome to Chippendales" star's hands.
Bachik began by applying Mia Secret Almond Gel Tips to Peltz Beckham's nails. Next, the manicurist used Mia Secret Gelux Gel Polish in white and rose-petal pink to create an ombré french-tip gradient. The polish's glossy finish resulted in a glistening effect that resembled falling snowflakes, perfect for the winter season. Like glazed-doughnut nails, supermodel nails, clean-girl nails. and milk-bath manicures, the new design is an understated yet elegant trend.
While Peltz Beckham's wedding ring is missing from the photo — she likely removed it for her manicure appointment — her new nails highlight her engagement band, an eternity ring wrapped in emerald-cut diamonds.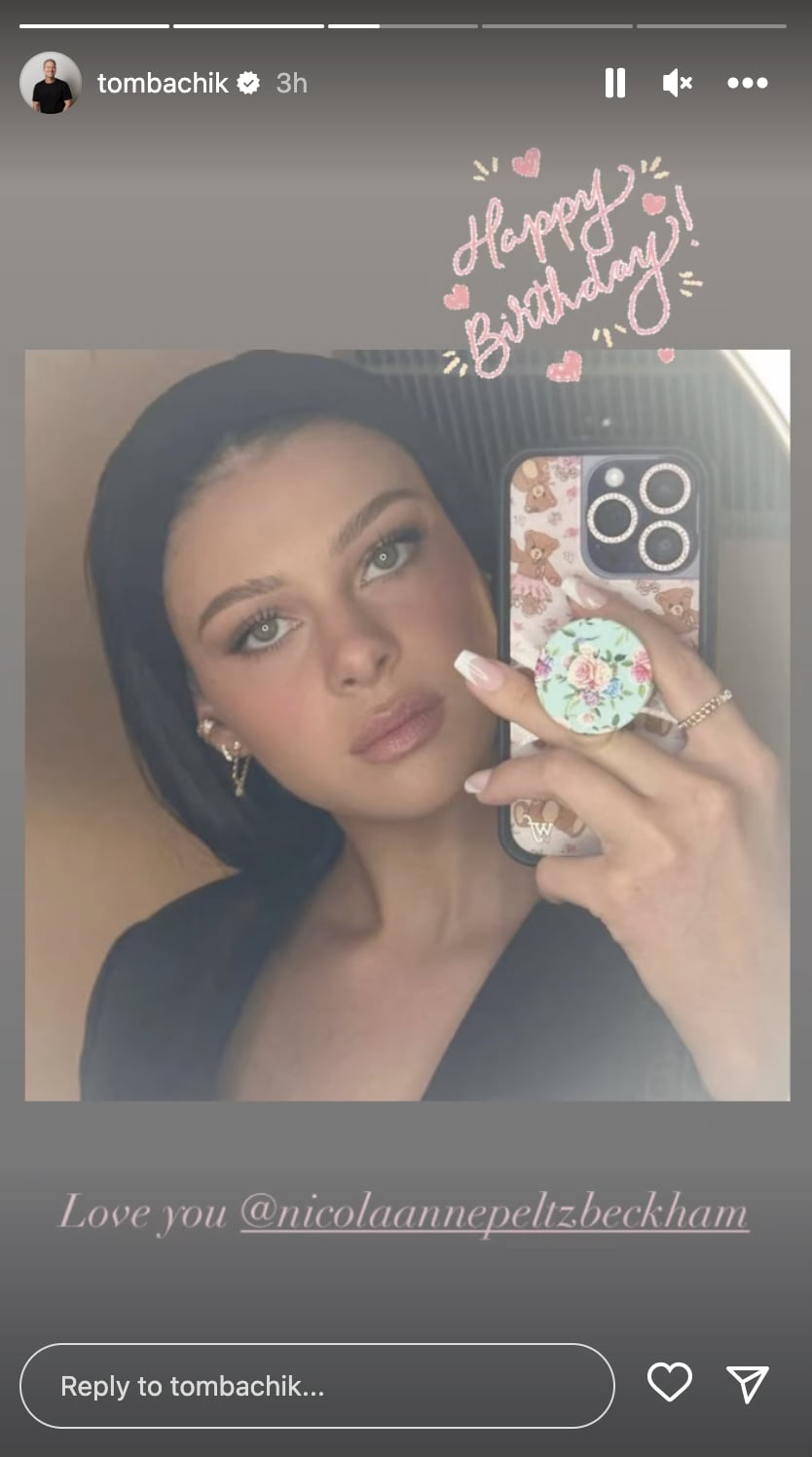 Image Source: Instagram user tombachik
The same day, Brooklyn Peltz Beckham chimed in with a tribute post for his wife's birthday. "Happy birthday Nicola xx," Brooklyn captioned a video montage of their relationship on Instagram. "From the moment I laid my eyes on you I thought you were the most gorgeous girl I've ever seen and since then I'm still trying to figure out how your mine xx. I love you so so much baby and I hope you have the most amazing day because you deserve it xx love you."
In the comments section, Nicola expressed her love and gratitude for Brooklyn. "I love you so much," she said. "You're my world!"
See Nicola's stunning "blizzard" french manicure here.
Source: Read Full Article