Lush Made a New Bath Bomb Inspired by Ariana Grande's "God Is a Woman" Music Video
Back in July Ariana Grande released the music video for "God is a Woman" (you know, the video so mesmerizing that Pete Davidson couldn't look away?), but one of the most vivid scenes in it was when Ari was singing in magical-looking water with swirls of pinks, blues, and purples.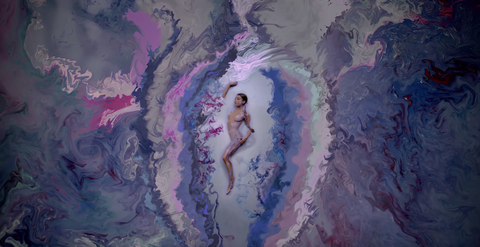 And if the vibrant, swirly water makes you think of a certain Lush product, you're not the only one. Twitter user @grandeslite tweeted at Lush to ask if the company could make a bath bomb with the same color scheme and name it "God is a Woman." Genius, right?!
YALL pic.twitter.com/3FCW8ZR627
Ariana then responded with this:
omg @lushcosmetics i'll do anything
Just one day after her reply, Lush Product Inventor and Chief Digital Officer Jack Constantine, known as @lush_jack on Instagram, FREAKING MADE A PROTOTYPE. That guy is fast!!!
View this post on Instagram
I had a fun day working on a prototype for @arianagrande of a #godisawoman #bathbomb in the #lushlabs today. Still needs work, version 2 tomorrow 🛀💣
A post shared by Jack Constantine (@lush_jack) on
She commented on the video that she was freaking out and honestly SAME.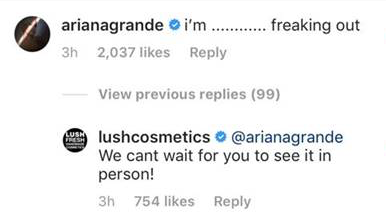 Just one day later, Constantine developed a second version in order to get the mix of colors just right. From the looks of it, he was testing out a more vivid purple with specks of silver in it. So. GORGEOUS.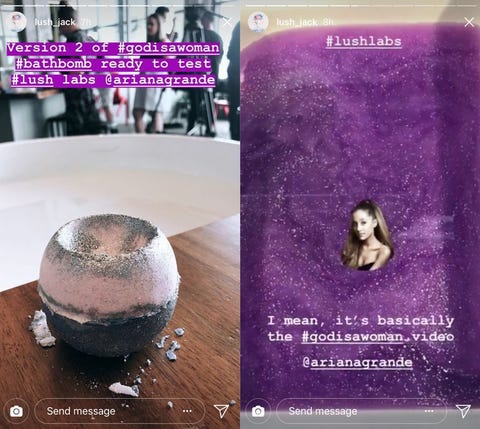 Now that a few months have passed, Lush is finally done crafting it, and they ended up naming it the Goddess bath bomb. It looks so dreamy and like a galaxy, and the scent is even more spellbinding with notes of jasmine, rose, and sensual oudh and sandalwood.
The bath bomb finally hits stores on November 22, so here's a shout-out to Twitter user @grandeslite for making this collab happen! You're the real MVP!
Follow Lauren on Instagram.
Source: Read Full Article