Keira Knightley's Iconic 'Love Actually' Hat Was Actually Covering a Giant Zit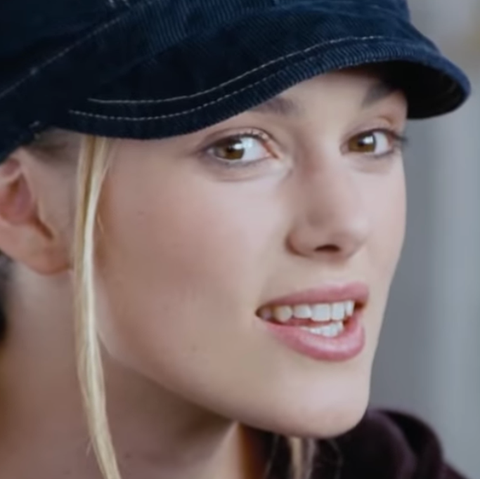 Did you know Love Actually isn't really all about love and is actually a crash course in secret beauty tips? According to Keira Knightley, her wardrobe choices in the movie were a simple way to help her save face in the midst of something all 17-year-olds face: pimples.
While promoting her new Nutcracker movie, Keira explained that even though that hat was not the most fashionable, she truly appreciated it's ability to save her from the embarrassment of having her pimple screened all across the world.
She said, "This is the problem with being 17 and being in films. It was humongous. There was no choice, so we had to find a hat to cover it. There was no lighting, there was no makeup that was going to cover it."
"It's funny how you just remember extreme embarrassment," she admitted. "I remember coming in in the morning and being like, 'Oh, wow—I've got another head on my head. What are we going to do? There's nothing we can do about this.' But there is, because you could always put a hat over it." Truer words have never been spoken!
Of course, everyone gets pimples and that's totally normal, but that's not always the look people want to rock. So if you catch me wearing an ugly/iconic hat in the near future, there's a good reason! TYVM for your service, Keira!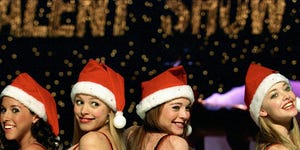 Source: Read Full Article