How To Get Away With Wearing Leggings 24/7
While you might already be wearing your leggings with sweatshirts, tees, and other activewear staples, there are so many other ways to sport them—including outside of your workouts.
So what's the trick to wearing workout pants outside of the gym? It's all about proportion: You want to keep things oversized on top to balance out the fitted feel of these bottoms. Not only will doing so add a cool factor to any outfit, but it'll make you feel more comfortable about wearing a less-structured pant.
In terms of styling, think about your leggings almost the same way you would your go-to pair of denim. Below, some inspiration for 10 ways to wear leggings outfits IRL.
Game Day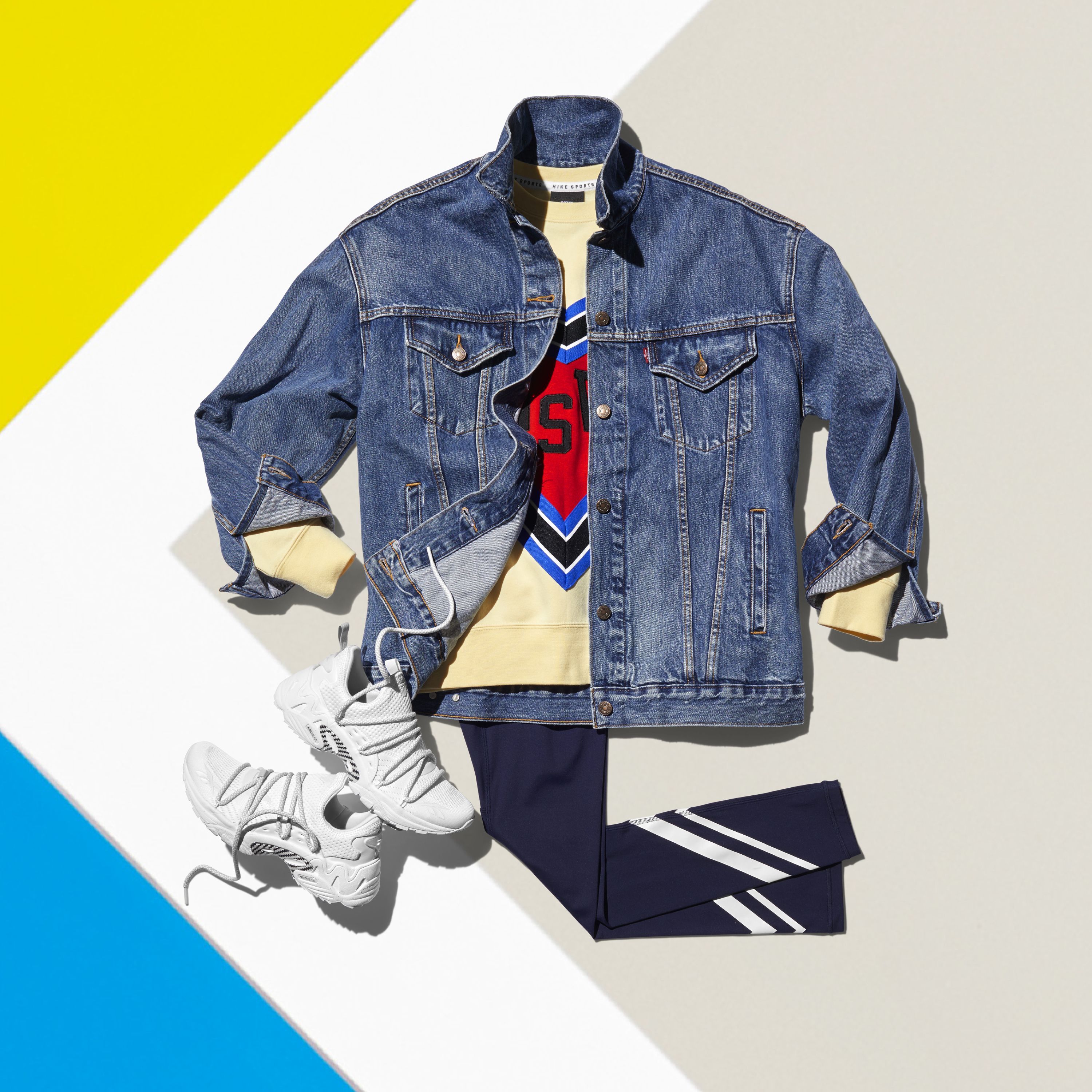 Danielle Daly
This look is very varsity. You can't go wrong with an oversized denim jacket. And underneath, this sweatshirt gives off a throwback, cheerleader vibe.
Personalize it: Swap in a retro sweatshirt from your favorite team or your alma mater to put your own spin on this look.
The stripes in the legging echo those in the top and help pull the look together. Finish it off with a pair of chunky-soled sneakers to add to the retro effect.
Game Day Outfit Essentials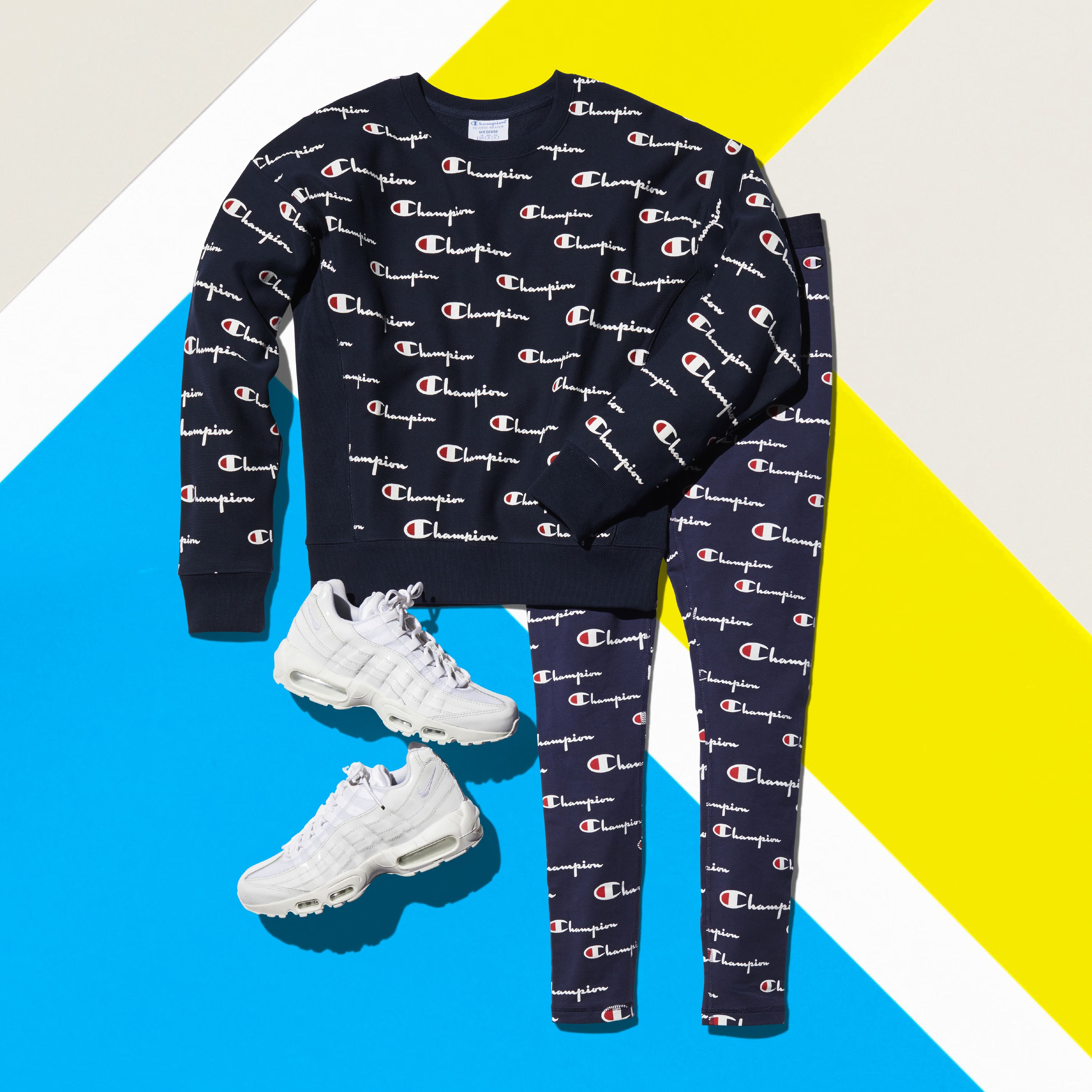 Danielle Daly
Wearing logos head-to-toe is very much a street style vibe at the moment. I would wear this out with friends or running errands. Pair it with a big, puffy sneaker.
Pro tip for pulling of logos from head to toe: Keep the logos all the same so that it looks intentional.
Of course, this look is not for everyone, and if you want to dial it back but still get in on the trend, you can break it up by wearing either the top or bottom by itself, paired with a more subdued separate.
Weekend Outfit Essentials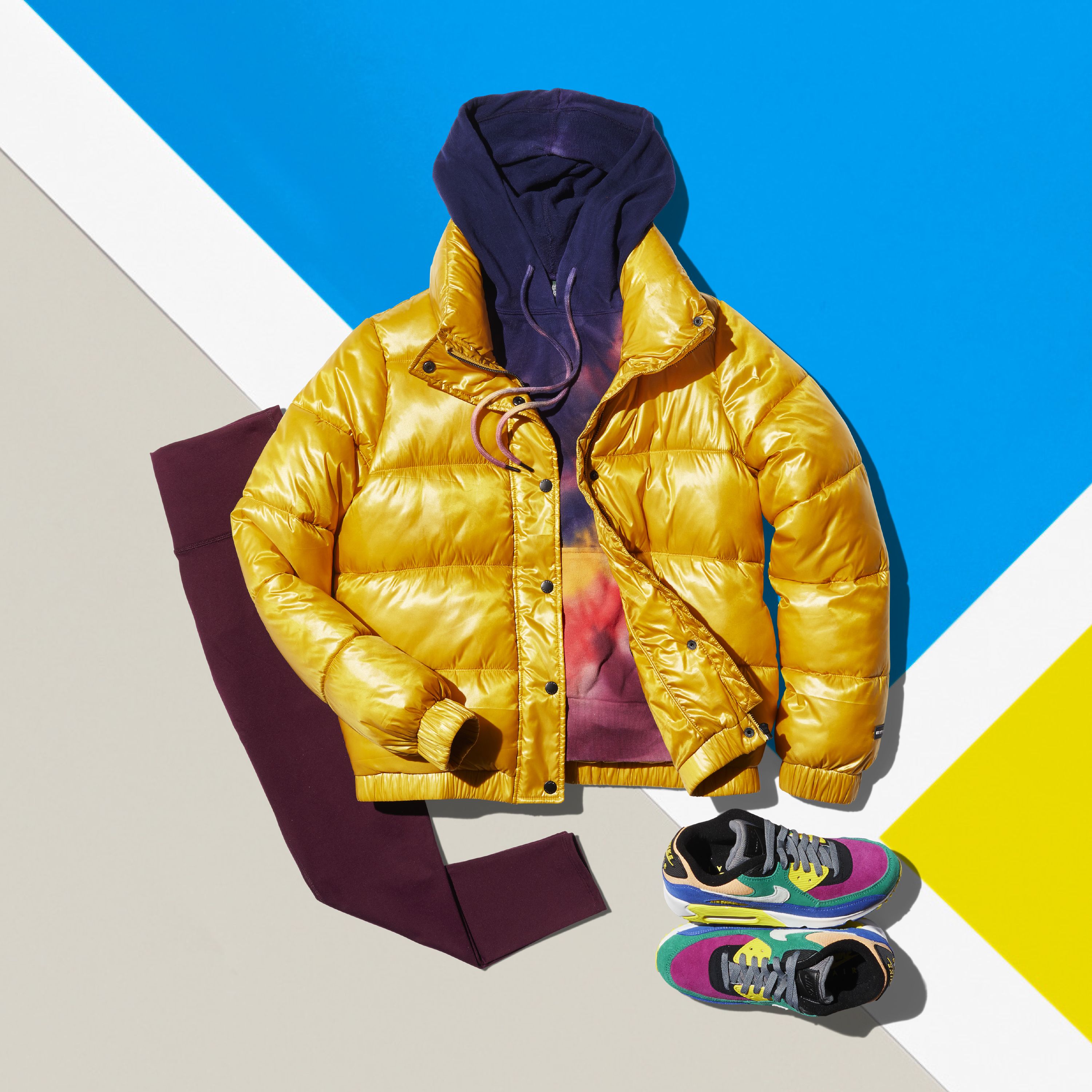 Danielle Daly
Tie-dye is another trend that's happening right now, but you don't see it as often in a hoodie or in darker tones—which go so well with these burgundy leggings and a statement sneaker in wild colors.
How to make colors coordinate, not clash: Create continuity by sticking with tones in the same color families, so all blues, purples, and greens, or reds, oranges, and pinks, for example. That way, even though they're all a little different, they each go together.
This puffer coat in sunshine yellows adds a pop of color and a bit of contrast to an otherwise muted palette.
Gym Outfit Essentials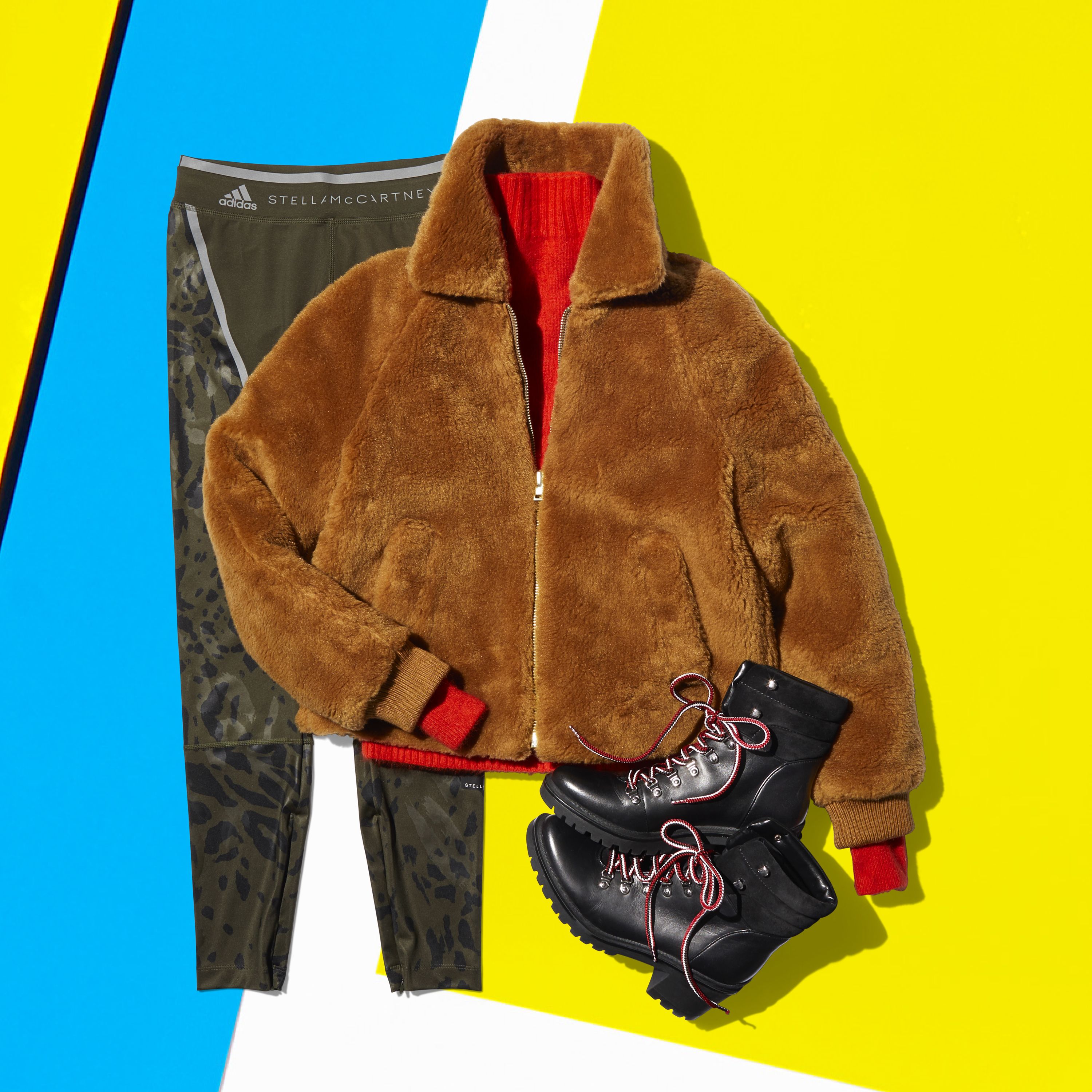 Danielle Daly
This is that cozy weekend look you'll want to live in all season. Orange paired with olive green is always cool, and a fuzzy teddy bear jacket adds a fun layer. Finally, the hiker boot is the boot of the moment for fall. Wear yours with some wooly, knit socks and you're good to go.
How to tie it all together: If your hiker boots don't come with a pair of cute cord laces, swap them out for a bolder pair, which you can buy on sites like Amazon.
Brunch Outfit Essentials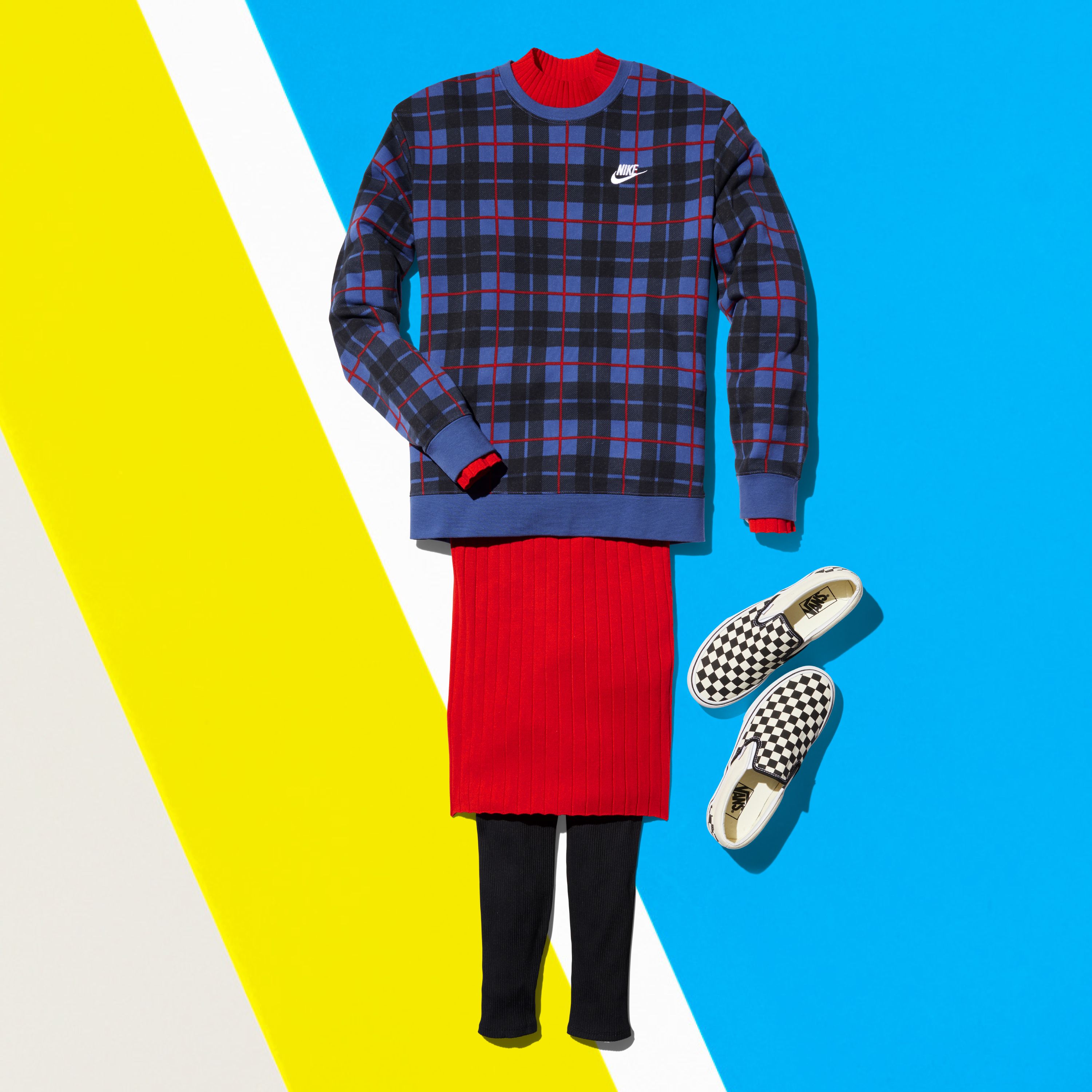 Danielle Daly
Throw an oversized sweatshirt over a fitted, full-length sweater dress for an unexpected look that screams fall. Adding a legging underneath will keep you warm, and add a slip-on sneaker to the mix.
How to win at pattern play: Look for a similar pattern in two different sizes or scales and a complementary color palette.
The sweater dress brings out the red in the sweatshirt, which you could also tie around your waist or shoulders.
Fall Festivities Outfit Essentials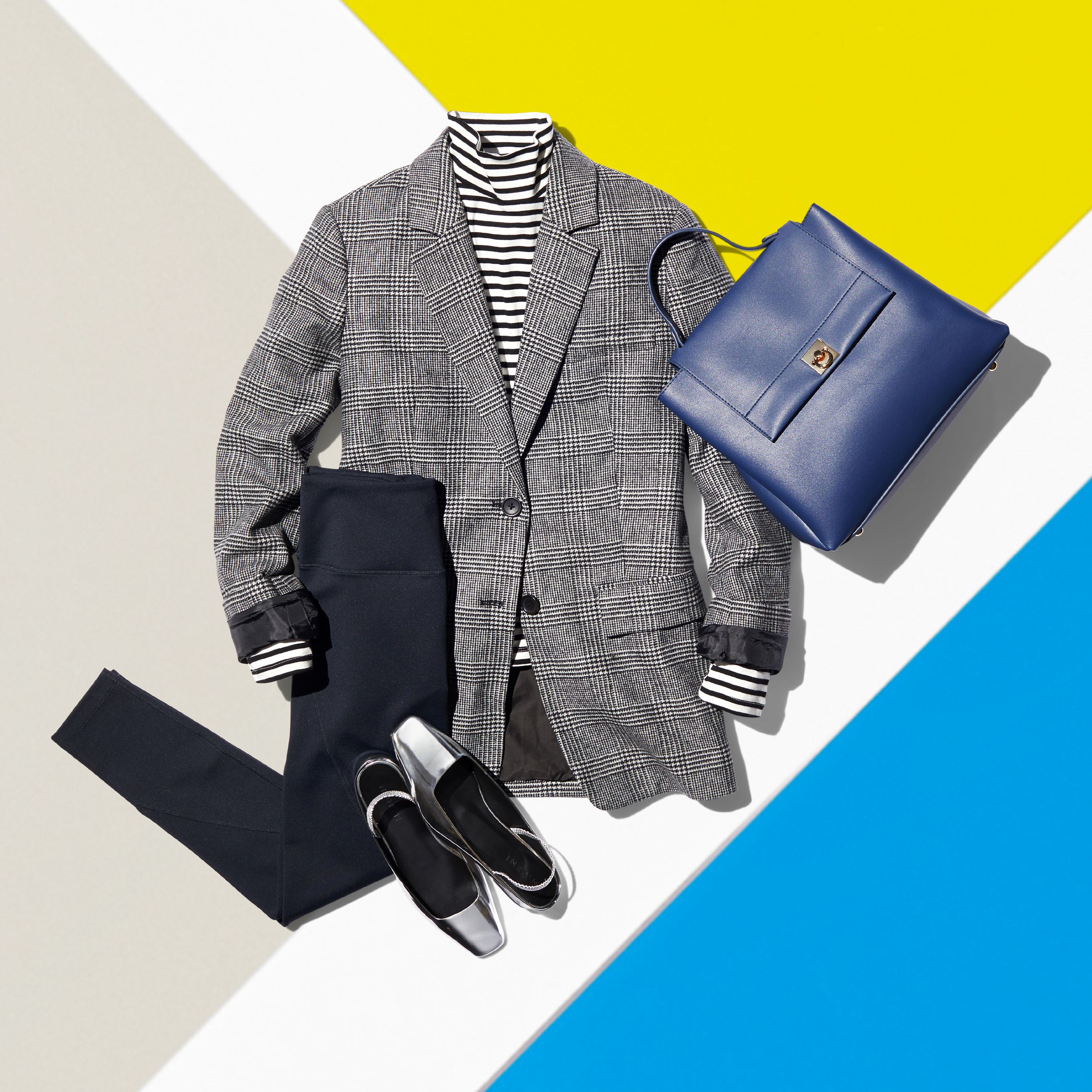 Danielle Daly
Add interest to a pair of plain navy leggings with an oversized menswear-style blazer. Opt for a fitted, striped turtleneck underneath.
How to style so it doesn't feel stuffy: Leave the turtleneck untucked and only button the top or second button of your jacket to keep this outfit feeling easy instead of uptight.
Roll up the sleeves (you're going to work, after all), and finish this outfit with a metallic flat like a mule or a slide.
Work Outfit Essentials



Source: Read Full Article