Heads Up, Sephora Fans: The Beauty Retailer Is Partnering With Kohl's to Make It Easier to Shop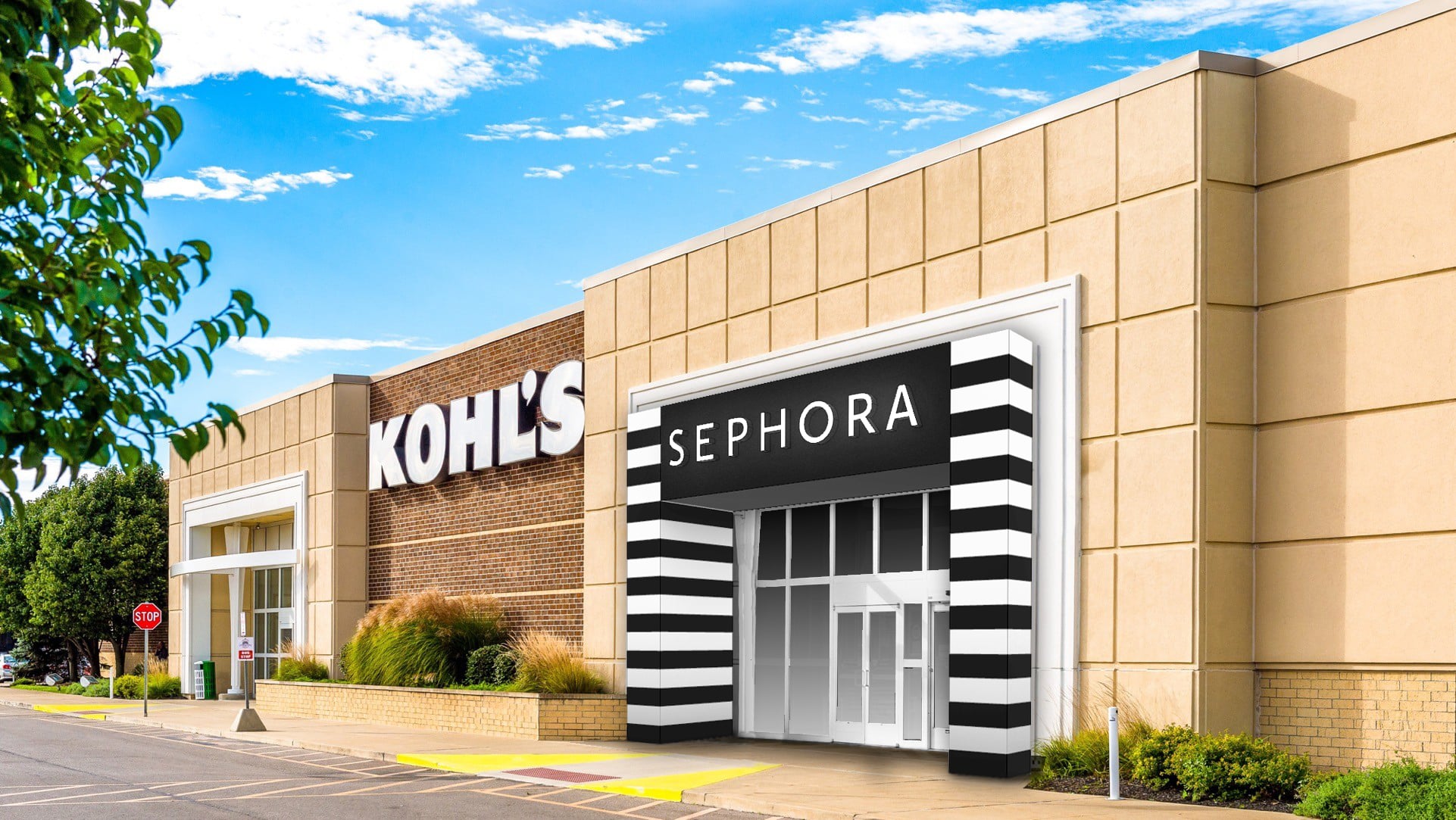 UPDATE: After making the initial announcement in December of last year, Kohl's and Sephora have shared more details about its partnership. Beginning in August, customers will be able to shop 125 beauty brands — from Fenty Beauty to Drunk Elephant to Summer Fridays — in 200 Kohl's stores and online at Kohls.com, with the goal of 400 stores by 2022 and 850 stores by 2023. Seventy five percent of the brands included will be exclusive to Sephora at Kohl's and Sephora, according to Artemis Patrick, Sephora's executive vice president and global chief merchandising officer.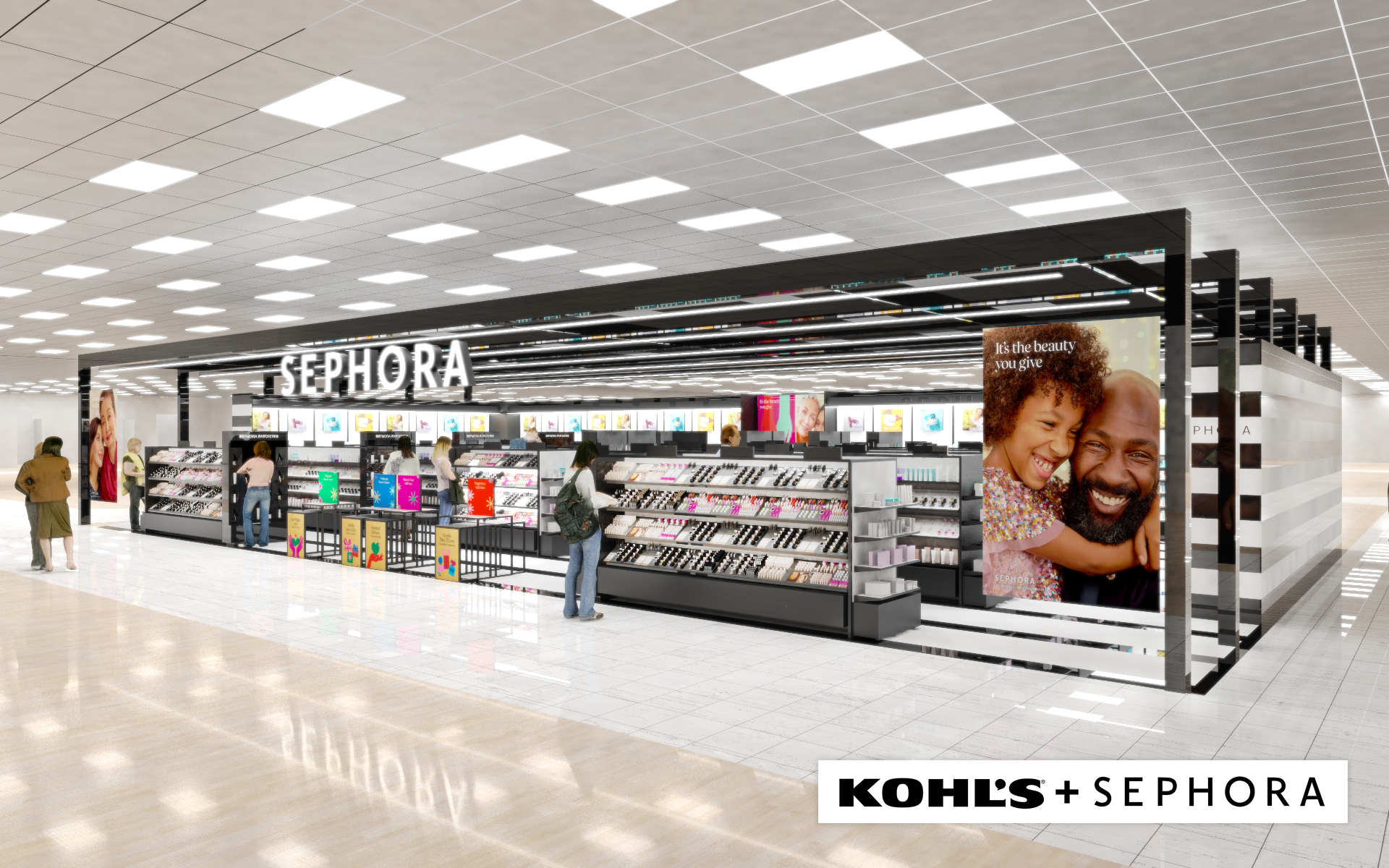 This story was originally published on Dec. 1, 2020
Like the early holiday gift we all deserve this year, Sephora and Kohl's revealed on Dec. 1 they're joining forces to make it even easier for us to shop for our favorite beauty products in 2021. In the fall of next year, 200 Kohl's across the country will welcome a designated, 2,500-square-foot Sephora beauty destination in the front of each store.
These new Sephora at Kohl's pop-ups won't only mean that it'll be possible to access the world's largest beauty retailer in person if there wasn't a store in your area previously, but the shops will also be staffed by Sephora-trained Beauty Advisors — so you'll get the same level of service there. Then, to make things even more convenient, by fall 2021, visitors to Kohls.com can browse more than 100 of Sephora's brands right on that store's website. It will be possible to see if your desired makeup, skin-care, and hair products are available at either your closest Sephora or Kohl's stores (and Kohl's will also offer in-store and curbside pick up along with in-store returns, as Sephora does).
Of course, this good news wouldn't be complete without noting that all Sephora purchases at Kohl's and Kohls.com will still be eligible for Beauty Insider rewards benefits, so the points can keep on coming no matter where you shop. Now, we may not know everything that 2021 has in store for us, but at least this bit of news makes us excited for our shopping plans — and even more hopeful that in-store testing returns by then, too.
Source: Read Full Article