Didn't Notice Meghan Markle's Latest Haircut? That's Entirely the Point
Didn't Notice Meghan Markle's Latest Haircut? That's Entirely the Point

Meghan Markle has mastered the art of subtle changes to her hair and makeup, just like Kate Middleton does, and Princess Diana was famous for doing. The reason? Making small changes gradually, instead of big cuts, so as to never distract attention away from the work they are doing as a members of the royal family.
The Duchess of Sussex was part of a busy weekend for the royals in November, attending her first Remembrance Sunday service since joining the family, as well as an evening Remembrance service at Royal Albert Hall. Being the beady-eyed beauty enthusiasts we are, we couldn't help but notice that she seems to have added more layers to the front of her hair. Layers are a great way to add dimension to the hair without going for a full-blown chop. This not only gives her a fresh look without being a major distraction, but also allows her to experiment before becoming a new mom, a trick her sister-in-law Middleton also likes to do.
Ahead, get a closer look at the trim that gives Markle a simple but modern hairstyle switch up.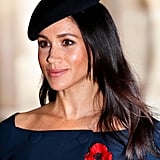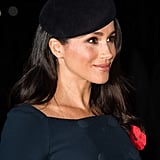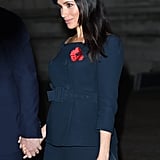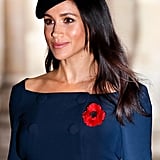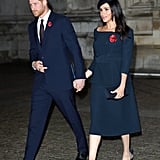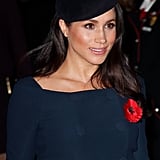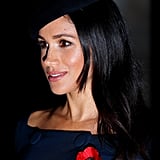 Source: Read Full Article