Congresswoman Ayanna Pressley's Alopecia Selfie Sparked an Uplifting Conversation Online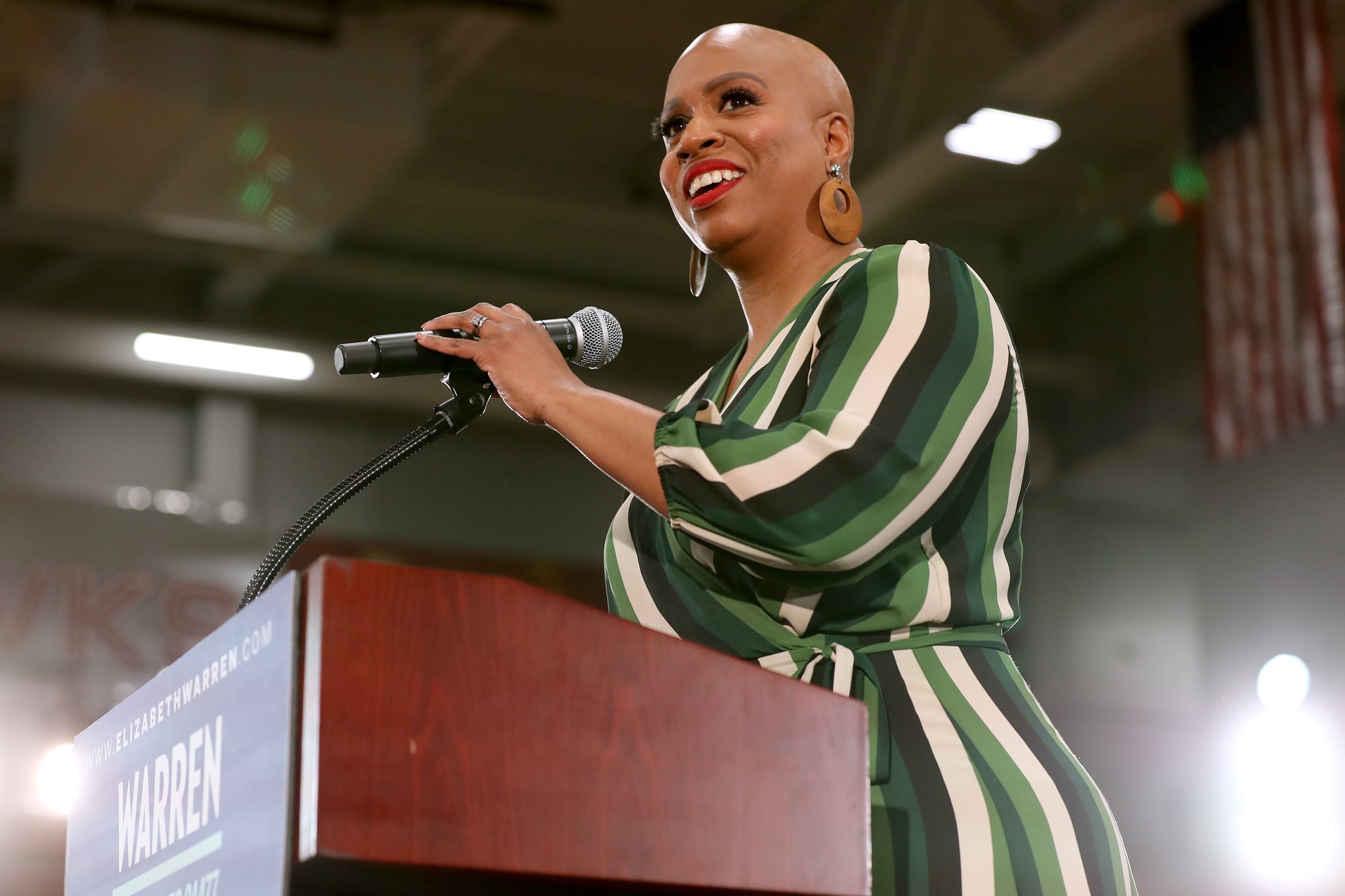 Image Source: Getty / Chip Somodevilla
Congresswoman Ayanna Pressley recently shared a selfie that truly begs the question written in its caption, "Who needs hair with these cheekbones?" After being diagnosed with alopecia areata last year, the Massachusetts representative has now taken to Twitter to celebrate the start of Alopecia Areata Awareness Month (September) with an empowering tweet that has since brought in thousands of retweets and appreciative replies from others who have alopecia.
"Let me drop an alopecia selfie flex. Ya'll stay mad on my timeline. I get it," Pressley wrote alongside a selfie of herself wearing a professional outfit and glamorous makeup. She added, "Folks want to know which bathroom I use. Obviously, the one where royalty enters. S/O to my Alopecia Squad, 7million strong." In addition to sparking many uplifting exchanges, the tweet also garnered a reply from fellow Congresswoman Alexandria Ocasio-Cortez, who wrote, "Can we talk about this collar jewelry!! The lip color! Are you glowing up without me?! Whew, I'm taking notes."
Pressley had previously become known for her signature Senegalese twists, which she had worn for about five years before being diagnosed with alopecia areata, a condition that slows hair growth and causes unpredictable hair loss. Though she at first wore wigs, Pressley decided to share the personal news in a moving video for The Root earlier this year. "I'm ready now, because I want to be freed from the secret and the shame that that secret carries with it," Pressley said in the video.
As for those who might say it's unnecessary for her to be speaking about the matter, Pressley said, "My twists have become such a synonymous and conflated part of not only my personal identity and how I show up in the world, but my political brand. That's why I think it's important that I'm transparent about this new normal." She later added, "The reality is that I'm Black, and I'm a Black woman, and I'm a Black woman in politics. Everything I do is political."
Source: Read Full Article