Ariana Grande Resurrects Her Micro Bangs For the First Time in 6 Years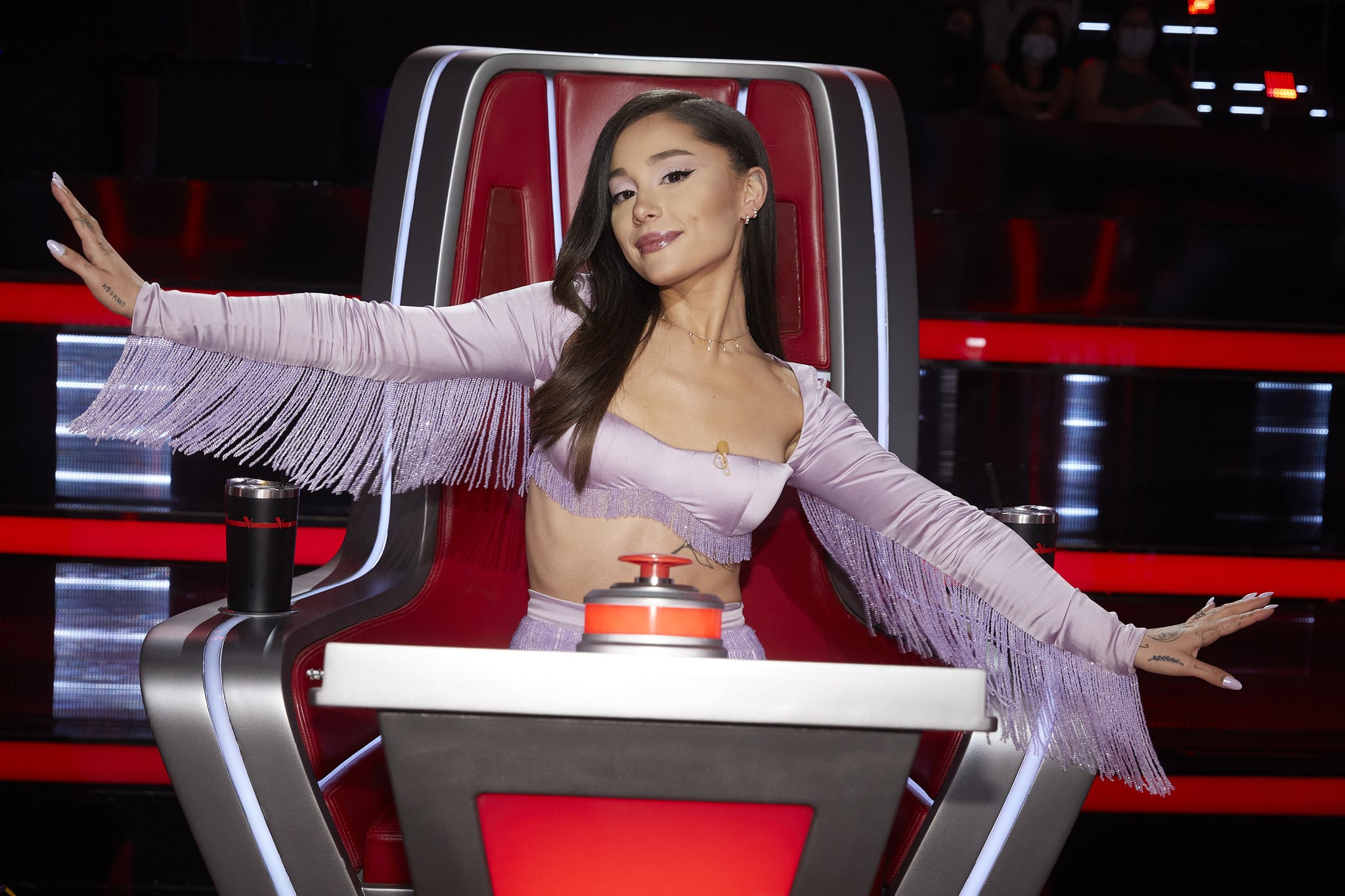 Ariana Grande is back with a bang. In a May 16 TikTok for her brand, the R.e.m Beauty founder revealed wispy blond micro bangs while swiping on winged eyeliner. Although a quiet debut, this is the first time Grande has worn her bangs this short since 2017, and fans were quick to express their excitement. "THE BANGS ARE OUT THE BANGS ARE OUTTT" one user wrote, with others joining in the comments section.
Known for her signature dark hair and high ponytail, Grande's recent switch to platinum-blond and matching bleached eyebrows was already quite the transition. She made the change to fit the role of Glinda in the upcoming "Wicked" movie — although it's unclear if these new bangs were also motivated by the film. In the past, she's worn longer curtain bangs, which are more easily styled in an updo or swept to the side, but this new fringe is definitely a much larger departure (and it looks amazing).
Micro bangs, aka baby bangs, are a style Grande frequently wore throughout 2017 during her "Dangerous Woman" tour. They're known for their edginess, usually falling somewhere between the hairline and the brows. Grande's version looked to be a little on the longer side, falling just above her eyes with a feathery finish. Check out her new hair below and see how Grande is rocking micro bangs in 2023.
♡ ultra-precise, waterproof, smudge-proof, lasts up to 48 hours, vegan, cruelty-free… the list of why we love #attheborderline eyeliner marker can truly go on forever ♡ #shopnow on rembeauty.com
Source: Read Full Article