2018 Is The Year You Definitely Need A Fitness Tracker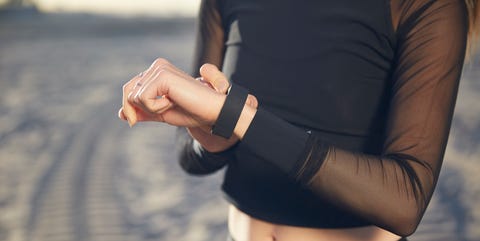 There's nothing like a little friendly competition with yourself (and the device on your wrist). The best fitness trackers will not only help you up the ante on your workout game, but will even track your period and help you get more sleep. Slip 'em on to make your arm candy that much smarter.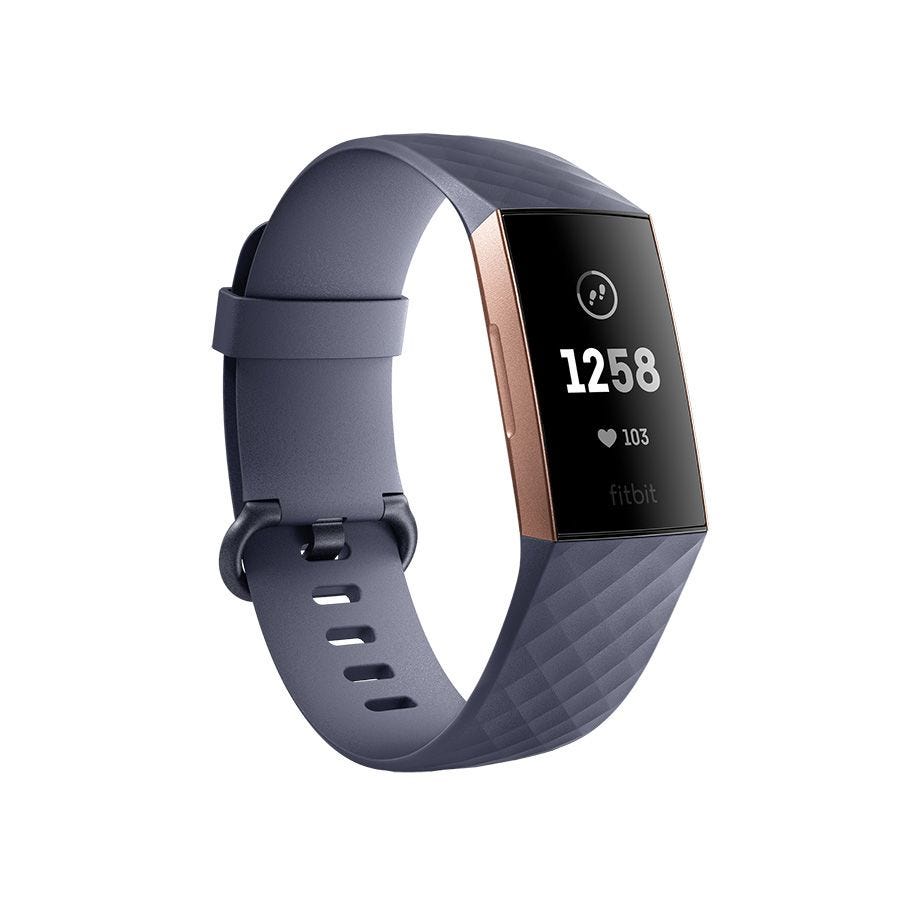 You don't have to worry about forgetting to record your workout with this exercise buddy—it recognizes when you're moving.
The same goes for sleep. The corresponding app will offer insights into how much shut-eye you're getting and in what stages you're spending most of your zzz's.
You can also wear this Fitbit swimming (it's water resistant up for 50 meters). The face clearly displays stats on heart rate, training zones, and calorie burn while you're in the water, on the road, or in the studio.
One new Fitbit feature: Ladies can use the app to track their periods and potentially determine their more fertile days. To top it off, its battery should last about a week.
You can interact with certain functions, like the calendar or weather apps, right on the watch. And worth noting: You'll have to go with another Fitbit model (the Ionic or the Surge) if you want built-in GPS.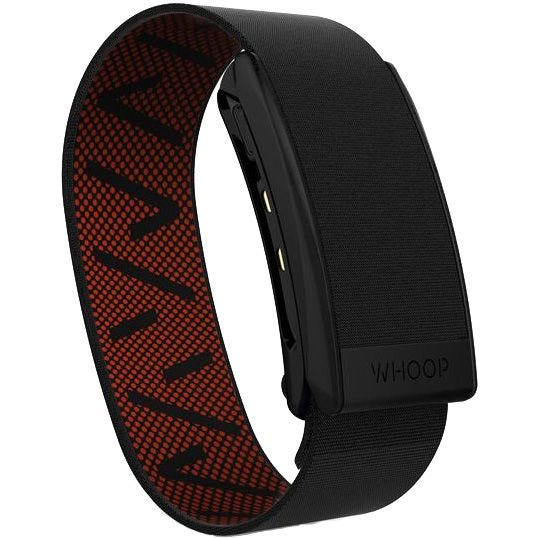 It's not all about calories or distance with this fitness tracker. In fact, it emphasizes what you do after a workout. Whoop determines whether or not you're ready to tackle your next workout—or if you need more rest—based on your heart rate variability, resting heart rate, and sleep. (A green circle means go for it; yellow means proceed with caution; red means take a rest day.) It's also waterproof, and you still get your typical exercise stats, like calories burned.
It's important to note that this tracker doesn't have built-in GPS. You also can't see your stats right on the device; you need your phone around to view all the info.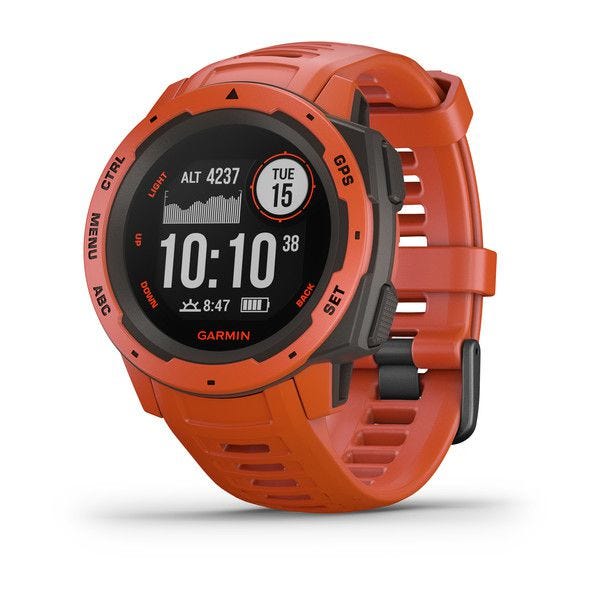 If you're looking for a super-durable watch that will withstand tough runs while providing lots of stats, then this new Garmin is for you. It's shock- and water-resistant (up to 100 meters) and offers info on distance, time, pace, cadence, and provides run workouts for you to follow.
A stand-out feature: Its TracBack function means it will lead you back home if you take a new route out on a run. Plus, you'll get all the run stats you want from a watch, along with features like step goals and sleep monitoring. It also looks at your stress levels throughout the day, based on heart rate.
It's a little bigger on the wrist than other devices on the list and it can take some time to learn the interface.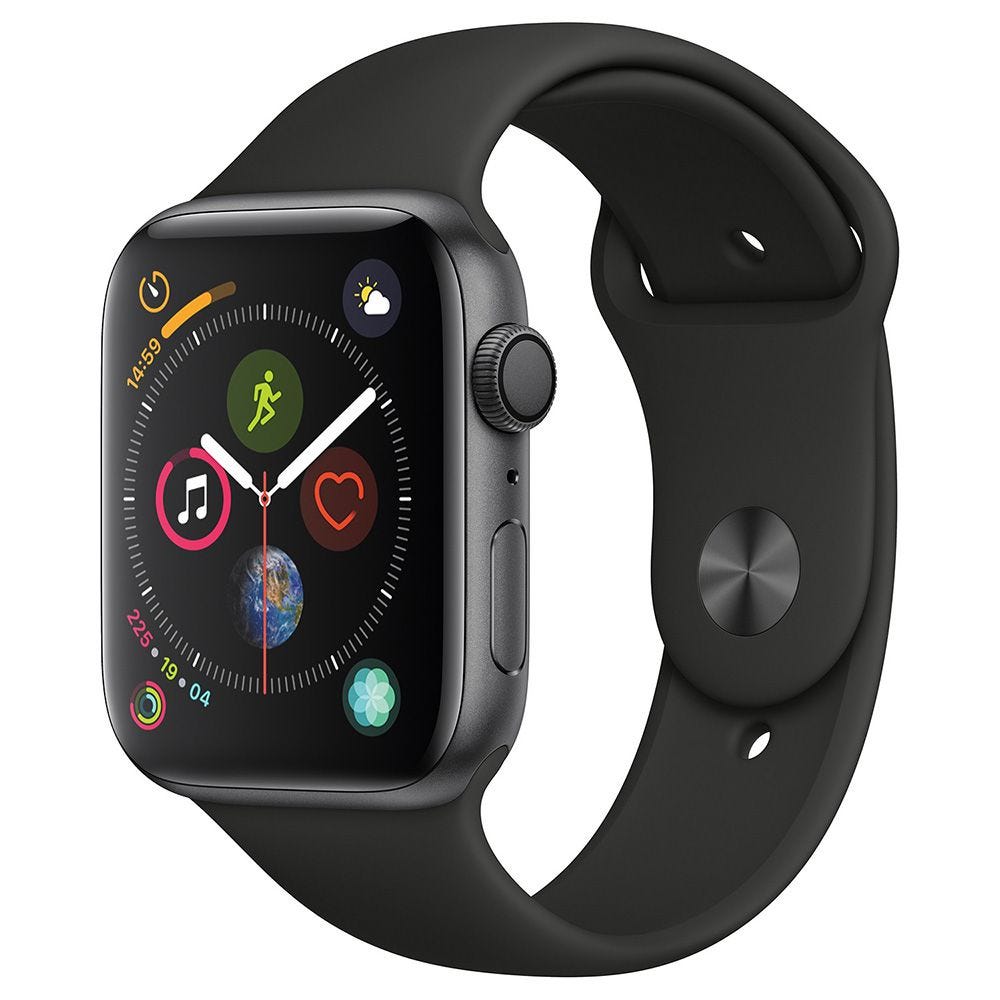 Yes, you can track your individual runs, walks, hikes, yoga and strength sessions, but the Apple watch is also great at helping you see your daily movement. The Series 4 recognizes when you're moving (or not), prompting you to record or stop a workout. (No more panicking when you forget to press start or hit the off button!)
It also measures your cadence, or how quickly you stride, which you can record sans phone thanks to its built-in GPS.
But the biggest update to the Apple watch is its heart rate monitor that can take an electrocardiogram (or EKG) to keep an eye on any unusual beats.
However, it doesn't offer much regarding sleep tracking. The battery life is also shorter than other watches on the list.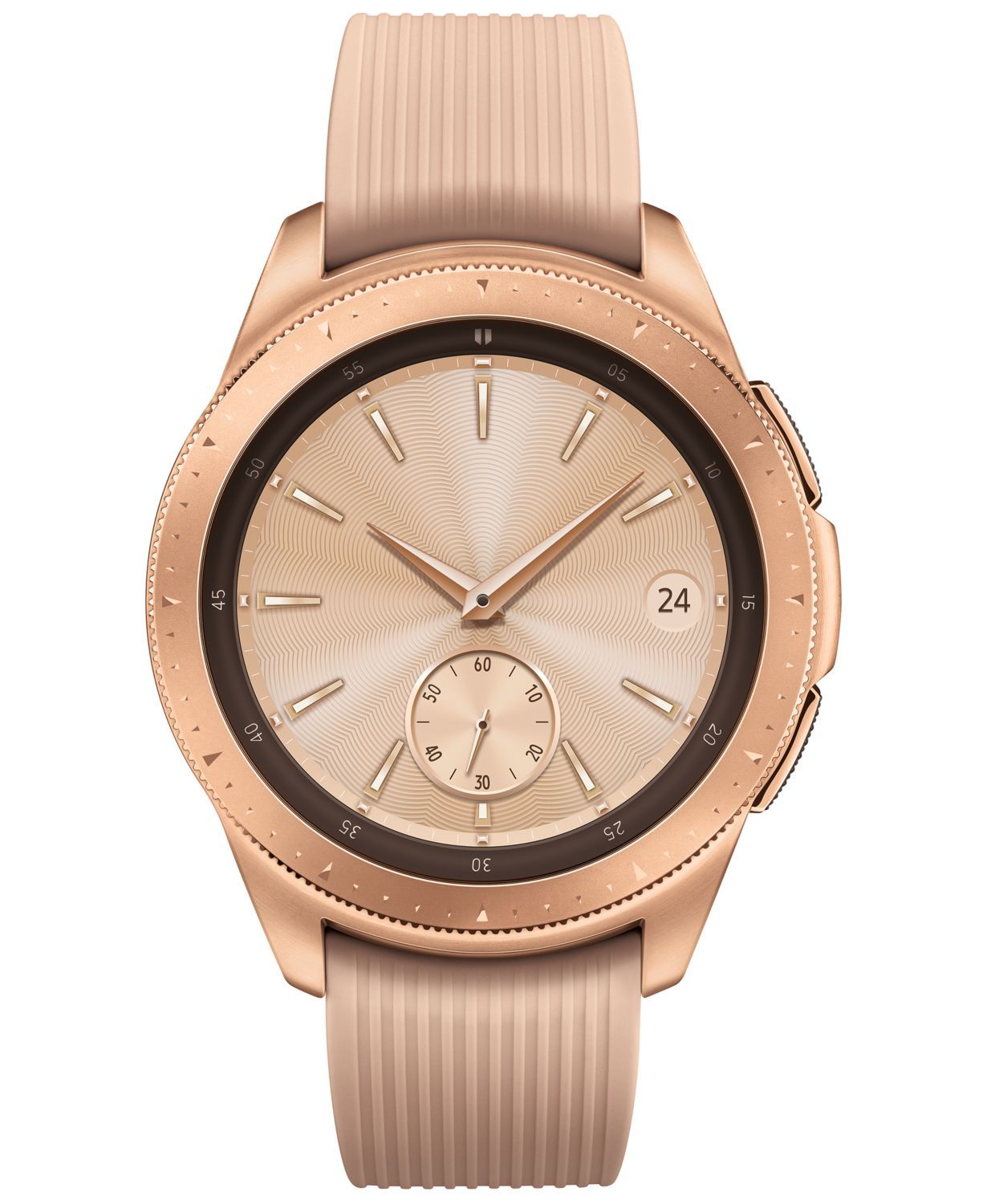 This rose gold watch looks like a classy timepiece—but it consistently tracks your activity, sleep, and calorie burn. It also brings your calendar, calls, weather, and workout suggestions right to your wrist.
Plus, you can connect it to your favorite apps, like Spotify for music or SmartThings for added home security. Like the Apple watch, you have the option to turn this one into a full-on phone, complete with service for making calls and sending texts (an additional $50).
This is another watch that doesn't stand out in terms of sleep tracking. It's also best paired with Samsung devices, rather than Apple.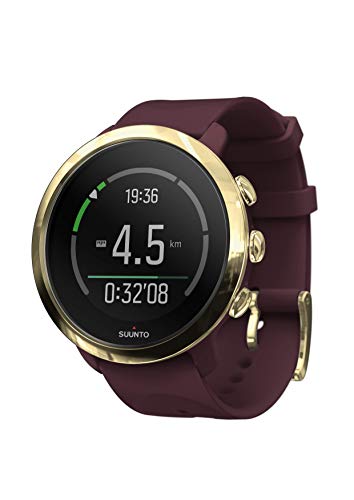 This watch will create a workout training plan for you, based on whether you want to maintain your fitness level, boost it moderately, or really take it to the next level. The exercise guide will also readjust if you miss a sweat, and it gives feedback on your intensity based on your heart rate.
But the Suunto doesn't just monitor exercise. It'll also track sleep and recovery too, plus you'll get all the typical tracker stats like calories burned, distance, and sleep. And it's water-resistant for up to 30 meters, which is lower than others but enough to take a swim. To close the deal, it's also very pretty and has 70 activities for you to choose your workout type.
That said, the Suunto uses connected GPS, meaning you need your phone with you when you go out for a workout. It also doesn't link up to other apps, say if you want to pair with Strava.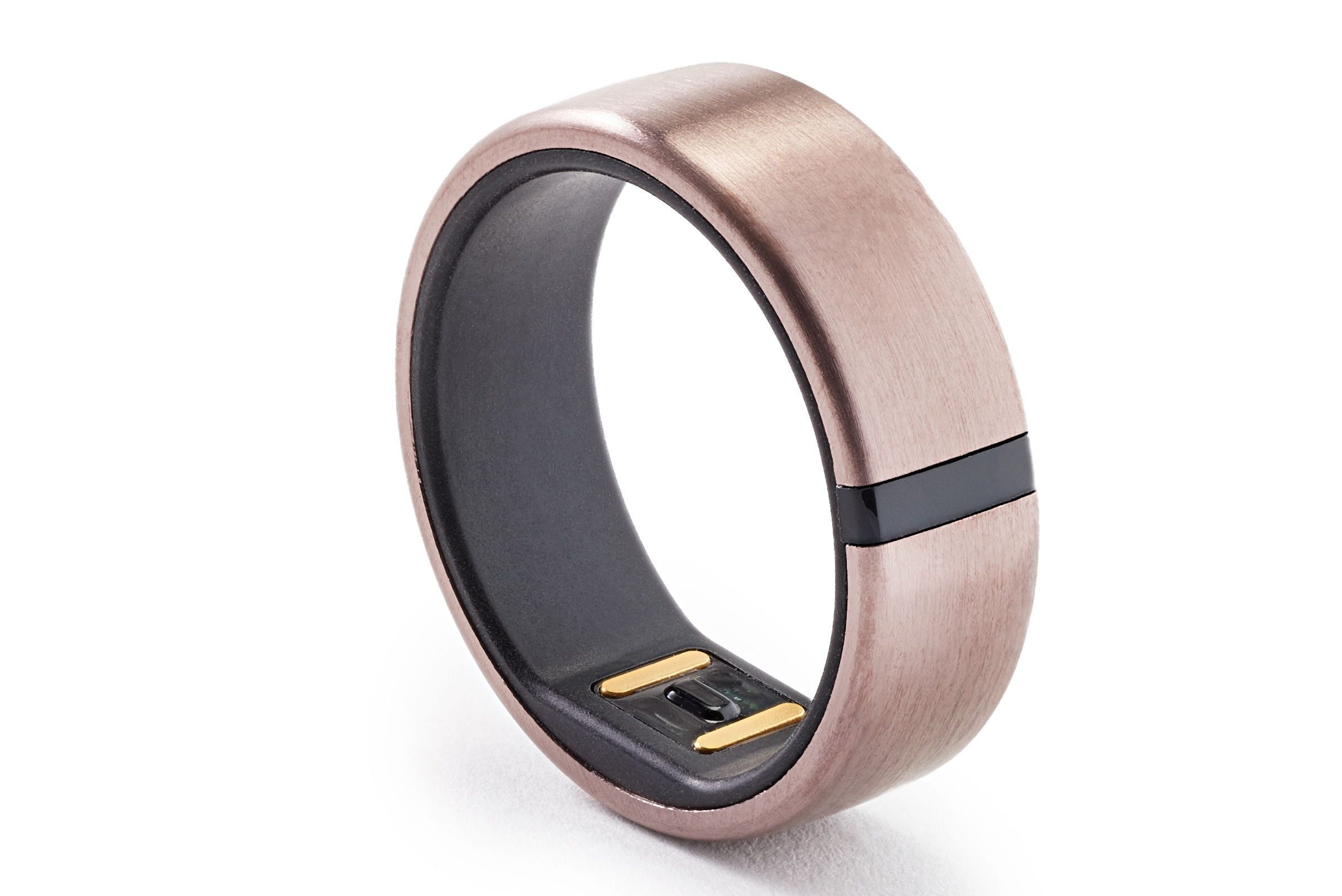 Even though it's super-chic and small, the Motiv still automatically tracks your stats like steps, calories, heart rate, and sleep. And if you're not into watches, this ring is a nice tracker alternative. Because you need the right fit for this one, you'll get a sample of a few different sizes in the mail so you can find the best one for you. It also points out exactly how your movement might be benefiting your health.
It's waterproof, but only to 165 feet (again, probably fine for swimming). However, since there's no screen, you need to have to check your phone to see your stats.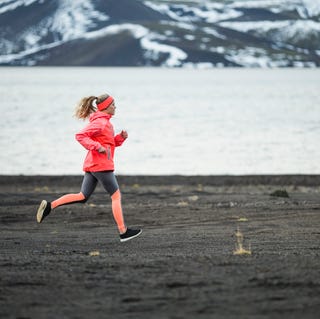 Source: Read Full Article