The Khloé/Tristan/Jordyn Cheating Mess, Explained by Astrology
You've already heard all the gossip about Khloé Kardashian's ex-boo, Tristan Thompson, cheating on her (AGAIN!) with Jordyn Woods, long-time BFF of Kylie Jenner. Once more, Tristan Thompson has contributed to Pisces mens' reputation as the biggest fuckboy of the zodiac—but astrologically speaking, it looks like Khloé's not going to have to deal with his fishy behavior much longer. There's been a lot going on in her chart lately, and while it's messy now, this is all for the best.
View this post on Instagram
PISCES👏MEN 👏AINT👏SHIT👏 pisces women are cool but yall are treading on thin ice lmao. Also my dad's a pisces but hes cool cuz his capricorn moon keeps him somewhat levelheaded love u dad lol. Happy pisces season #astrology #horoscope #sunsign #sun #moon #moonsign #aries #taurus #gemini #cancer #leo #virgo #libra #scorpio #sagittarius #capricorn #aquarius #pisces #dailyhoroscope #instastrology #astrologyfacts #astrologymemes #astrologyreadings #retrograde #space #memes #astrology101 #zodiac
A post shared by 🌜♎️🌛 (@jakesastrology) on
Let's rewind a bit. For the past few weeks, Venus, planet of love, has been in Capricorn, the opposite sign of Khloé, a Cancer, meaning that there's been a sense of imbalance in her relationships. This past Monday (when the scandal went down), Venus was in the same point in the sky as Saturn, the planet of restrictions and blockages. This was all happening in the 11th house of Khloé's chart, aka the zone of friendships, so the correlation is clear—family friend Jordyn sleeping with Tristan became the final dealbreaker in Khloé and Tristan's relationship.
To complicate things further, the past full moon on Tuesday was in Khloé's 7th house, aka the zone of relationships. Full moons shine a light on hidden issues and represent endings, so this signifies Khloé saying her final farewells to Tristan.
View this post on Instagram
"Are you willing to give up what you love, for who you love?" Big Sean
A post shared by Khloé (@khloekardashian) on
But what's coming up next for Khloé? The stars show that things are actually on the up-and-up! This Friday, the 22nd, Venus is in conjunction with Pluto, the planet of intensity and transformations, so Khloé's closest relationships are undergoing massive changes. Beyond Tristan leaving her life and cutting ties with Jordyn, now is the time where she can bond with her family and, more importantly, herself, reassessing what she actually wants from her love life.
On the 26th, Venus dips into Khloé's 12th house—the section of her chart that's associated with secrets and loneliness.
Khloé's a sensitive Cancer, so this is all hitting her especially hard and she's likely to recede into her shell for a while. This is because on Tuesday, the 26th, Venus dips into Khloé's 12th house—the section of her chart that's associated with secrets and loneliness—so even if she's not completely out of the public eye, she's keeping things super low-key, and she definitely isn't rushing into any sort of rebound relationship.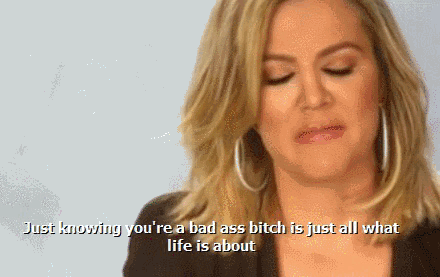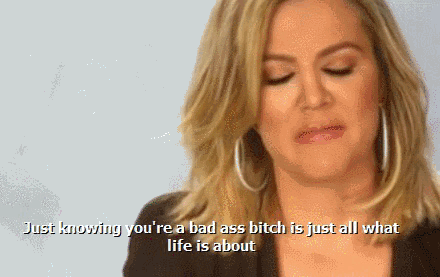 But just because Khloé's flying solo right now doesn't mean she's having a bad time. From an astrological perspective, all of these transits represent losing a horrible partner and a toxic friend in order to clear up space for bigger and better things.
The wildest fact about this scandal is that it was Mercury Retrograde last April when the first Tristan-cheating scandal happened, and another Mercury Retrograde is about to start on March 5. While retrogrades are notorious for starting drama, they can also be great for self-reflection, and for Khloé, this one is all about rediscovering herself without Tristan in the picture. There are tons of internal changes happening for Khloé, and Venus is entering her 12th house at just the right moment for her to take a chill pill, relax, and just do her for a few weeks.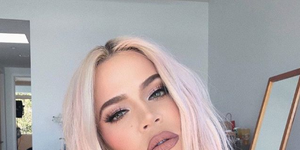 On March 23, Venus exits her 12th house and flies into her 1st house, which is the most extroverted and expressive zone of a person's chart. It also represents your appearance, so when the planet of love, pleasure, and beauty is in your 1st house, it's a pretty big deal! This is when people glow up, buy a shit ton of clothes that make them feel hot AF, and feel sexier than ever (hey, dropping a cheating scrub does do wonders for your skin).
You can rest assured that when Venus enters Khloé's 1st house, she turns heads in the best way possible. Mercury retrograde ends just a few days later, on the 28th, which is the point where this drama starts to wrap up for good.
This is also the time where she can meet someone she's fated to fall in love with.
The good news doesn't stop there! There's a very important mathematical point in an individual's chart called the North Node. It represents karma, destiny, and fate, and whenever the North Node interacts with your chart, you can bet on big changes and events that truly feel meant to be. The North Node enters Khloé's 5th house (which represents creativity, romance, self-expression and fun) on March 6th, where it remains until May 2020.
While in her 5th house, the North Node pushes Khloé to develop better self-love habits so she can transform into her best possible self. This is also the time where she can meet someone she's fated to fall in love with. Baby True is having a great time, too—the 5th house represents children as well, so there's no doubt at all that Khloé becomes a super-mom and does incredible things with her little one!
View this post on Instagram
☾ Mommy and Baby True ☾
A post shared by Khloé (@khloekardashian) on
Final verdict: Khloé's going to be more than alright. She's going to slay Mercury retrograde, take time off for some much-needed TLC, and bounce back stronger than ever! By the end of 2019, she'll be totally reinvented, thanks to the eclipses (you know, astrology's harbingers of massive change) happening in her sign this year, and she may even find new love! Whatever happens, her horoscope looks bright—2019 is Khloé's year, and she's going to thrive like never before!
Follow Jake on Instagram.
Source: Read Full Article